Category: Astrology by Dale Written by Dale Osadchuk Views: 2416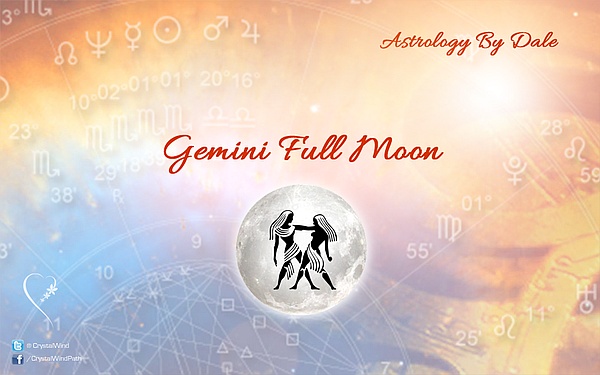 Dale Osadchuk
2018 Gemini Full Moon
22 Nov 2018 at 9.39 pm PST
23 Nov 2018 at 12.39 am EST- 5.39 am GMT-
1.39 pm AWST Perth, Australia- 4.39 pm AEDT Sydney, NSW, Australia
Here in the North Country the path to the Star Temple was snow covered. Grandfather Sun had just entered the Long Snows and Long Nights Time. It was late afternoon when Snowy Owl and Shooting Star made their way to do ceremony for tonight's Full Moon and Grandfather Sun was already setting on the southwest horizon. For the time from now until Winter Solstice the Lunar Force was strong.
For the sisters this Full Moon Time was very special. Many years ago, during the Long Snows Time, they had found a young fawn on the Star Path lost and confused. She had been exploring on her own and became separated from her Deer Clan. The deep snow prevented the sisters from being able to find the young one's Clan. Then Snowy Owl remembered the Elk Tribe lived in the woods nearby. The young women took the little fawn to them and the tribe welcomed her. When the next spring came the deer now called Dancing Rainbow found her Clan and told them of the kindness of the Elk. The Deer Clan went to the Elk Tribe to thank them and the two tribes joined together in harmony and peace living side by side.
Here is the message from Dancing Rainbow Deer, our little fawn now grown. This message is from 2009 but seems appropriate now more than ever. She is talking to Snowy Owl and Shooting Star but she is talking to us all.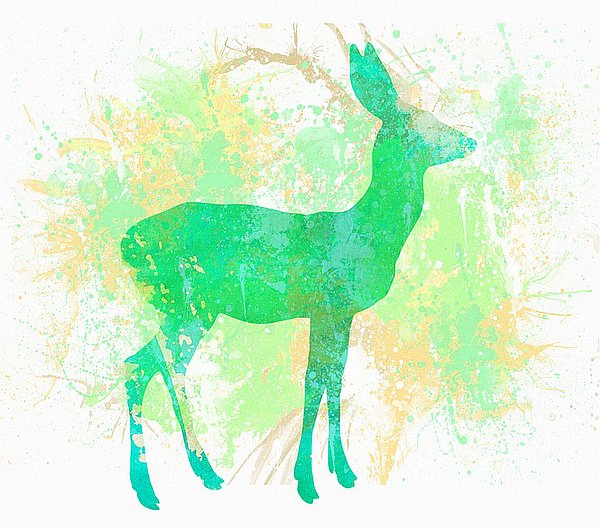 "I am Dancing Rainbow, the bridge between two worlds. Welcome Medicine Women to our new family. Twelve moon cycles ago I was lost and could not find my way back to my Deer Clan. I was a very young fawn and very scared. It was the Long Snows Time and you knew you could not return me home so you brought me here to the Elk Tribe. Father Elk did not want to have anything to do with me but Mother Elk embraced me as her own. They nurtured and protected me through the Winter Time and when spring came they showed me the way back home" Snowy Owl and Shooting Star remembered how frightened the young fawn had been and did the only thing they could to keep her safe by taking her to her cousins, the Elks.
"When I returned home" Rainbow continued "I told my family of the kindness and generosity the Elk tribe had treated me with and they wanted to thank them. One thing led to another and we are now all living together in harmony and peace. Thank you for showing me how to unite clans who think they are different but at the heart centre are the same. We truly are all part of the Oneness."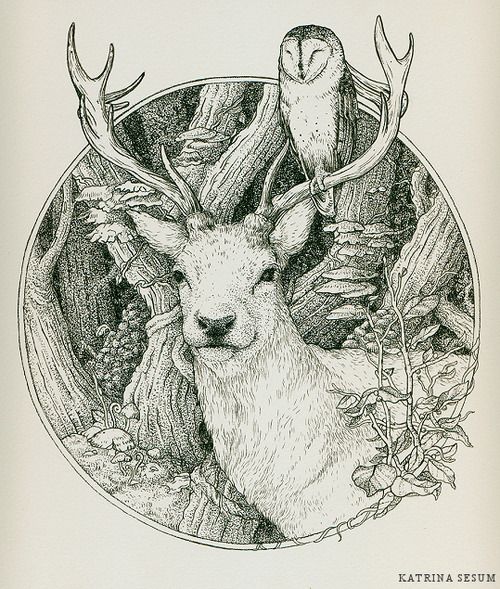 Of all the stories that have come through over the last decade this is one of my favorites. At this Lunation, Deer is the Animal Totem guide for the Moon and Earth in Gemini (logic verses intuitive knowing). Deer ask us to be sensitive and compassionate to others and to unite in Love. For the Sun (heart centered individuality) Jupiter (expansion and growth) and Mercury retrograde (revision and realignment) in Sagittarius (spiritual vision) our guide is Elk, strength, stamina, and the support of community. This Full Moon unites the Clans. Owl, the wisdom to see through deception and discern the truth, also guides us through the Sagittarius planets. In the Southern Hemisphere this is your Flowering Time with Elk and Owl guiding Gemini and Deer guiding Sagittarius.
Full Moons show us contrasting energies. If we are too logical (Gemini) we miss the spiritual connection (Sagittarius). Gemini is knowledge and Sagittarius is meaning. This Full Moon asks us to unite the two. Usually a Full Moon is also a time for completion. But this one has the promise of new beginnings hidden in its message. (The next five Full Moons are also about the energy of the new but require a completion of the old). The Sabian Symbol for the Moon and Earth at 00 degrees Gemini is "A glass-bottomed boat reveals undersea wonders". In An Astrological Mandala (Dane Rudhyar) it is described as "The feeling is one of wonder. I did not know this could exist! How beautiful! How exiting! A NEW DIMENSION OF REALITY is perceived by the earnest inquirer".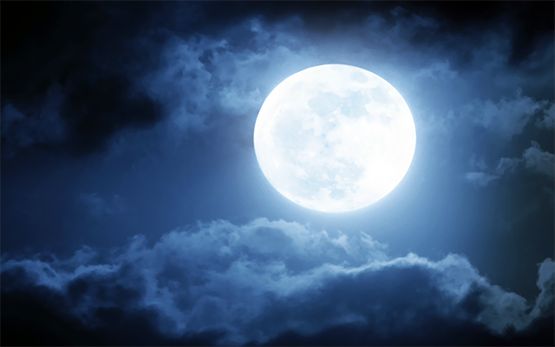 Yesterday morning as I was sitting on our front porch I was thinking about this Full Moon post. I was thinking I need to be inspired. What has given me a sense of AWE in the past I asked? Then I remembered years ago seeing a flock of geese flying in a V against the sunset. It made my heart sing. At this moment, as I remembered, an actual flock of about fifty geese in V formation flew from the north, over our house, heading south. The North Direction is translating knowledge into wisdom and the South Direction is listening to your inner knowing to guide you on the path of growth and expansion. Goose is symbolic of following your dreams and visions. I am going to ask for a new inspired vision at this Full Moon and manifest it at the ones that follow.
The planetary dance at this Full Moon is asking us all to connect with an inspired new vision. Mars is at 04 degrees Pisces (he entered Pisces Nov 15 and will be visiting there until Dec 31). He is in a T Square with the Gemini Moon/Earth and the Sagittarius trio Sun/Jupiter/Mercury Rx. T Squares make us feel backed into a corner. The stress is on Mars. He does not like being in Pisces. It is like someone threw a cannon ball into the ocean but the fuse is still lit. (I know this because my natal Mars is in Pisces). The answer with Mars in Pisces is to become the Spiritual Warrior for the good of all. The mid-point between the Moon and Sun is 00 degrees Virgo. It is the Rainbow Bridge of Healing into Wholeness and the gateway out of the T Square. While in Pisces, Mars is asking us to focus on healing, forgiveness, completion, and release. Our Animal Totem guides for Mars in Pisces are Cougar, spiritual power, and Wolf, the teacher who guides us through change. For the Virgo mid-point Brown Bear, introspection and healing guides us. Mars will enter Aries on Dec 31 and begin a journey of new inspired vision. Appropriate that is New Year's Eve. And remember when one door closes another opens.
We also still have the Cardinal Grand Cross active at this Full Moon and it will be active until the end of the month. Venus is now direct at 26 Libra (balance in relationship) in opposition to Uranus Rx at 29 degrees Aries (breaking through to the authentic self). They are square (motivation for change) the North Node at 28 degrees Cancer (new spiritual directions) and the South Node at 28 degrees Capricorn (releasing blocks and limitations). This Cardinal Grand Cross has been active since Uranus went retrograde back into Aries Nov 06 and the Nodes entered Cancer/Capricorn that same day. This sets the theme for the Nodal journey. And remember with Uranus "expect the unexpected". But we have help. Chiron, the healer and problem solver, is at 28 degrees Pisces Rx and trine (removal of obstacles) the North Node in Cancer (spiritual destiny) and sextile (easy opportunities) the South Node in Capricorn (sacred purpose).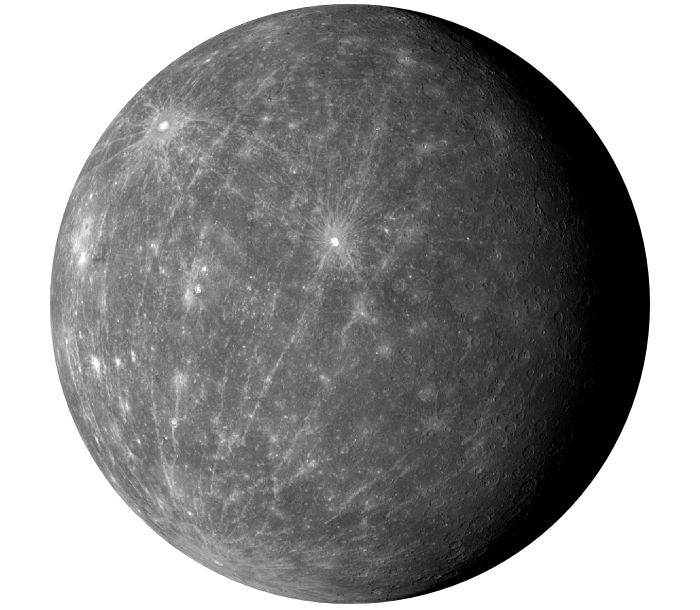 It is also important to pay attention to Mercury (our thoughts and perceptions) as he is ruler of the Gemini Moon. He turned retrograde at 13 degrees Sagittarius on Nov 16. He was squaring (finding new ways of doing things) Neptune Rx at 13 degrees Pisces (illusion or illumination). Neptune asks us to focus on what is true and release what is not. At this Full Moon Mercury Rx is still in range of that square to Neptune. Neptune moves direct on Nov 24 and we may see more untruths revealed. Mercury moves direct on Dec 06 at 27 degrees Scorpio. The key is Transformation and Release. On Dec 24 Mercury will again be at 13 degrees Sagittarius and will square Neptune at 13 degrees Pisces. If you focus on your spiritual vision that square will bring new opportunities.
The Clan Mother who guides the Moon/Earth in Gemini is StoryTeller. She teaches us to begin our new story by speaking our truth. For the Sun/Jupiter/Mercury Rx in Sagittarius Gives Praise is the Clan Mother who guides us. She teaches us to create abundance through giving and receiving. She teaches us to be grateful for the truth. (The 13 Original Clan Mothers by Jamie Sams). How special Gives Praise guidance is at this Full Moon. This is Thanksgiving Day in the United States.
So at this Full Moon be grateful for all you have and be open to "a new dimension of reality" that is being revealed.
Namaste and blessings,
Dale
To contact Dale you can e-mail her at
Dale is available for astrological consultations. To contact her you can e-mail her at or via telephone at 905-589-0192. You can also find Dale's articles on www.facebook.com and www.crystalwind.ca
Copyright Dale Osadchuk 2017.
Reprinted with persmission from Dale Osadchuck on crystalwind.ca. All rights reserved.
CrystalWind.ca is free to access and use.
Please donate a small gift of $11.11 or $22.22 or $33.33.
Thank you!
ॐ Namasté - Blessings!

© 2008-2020 crystalwind.ca. All rights reserved.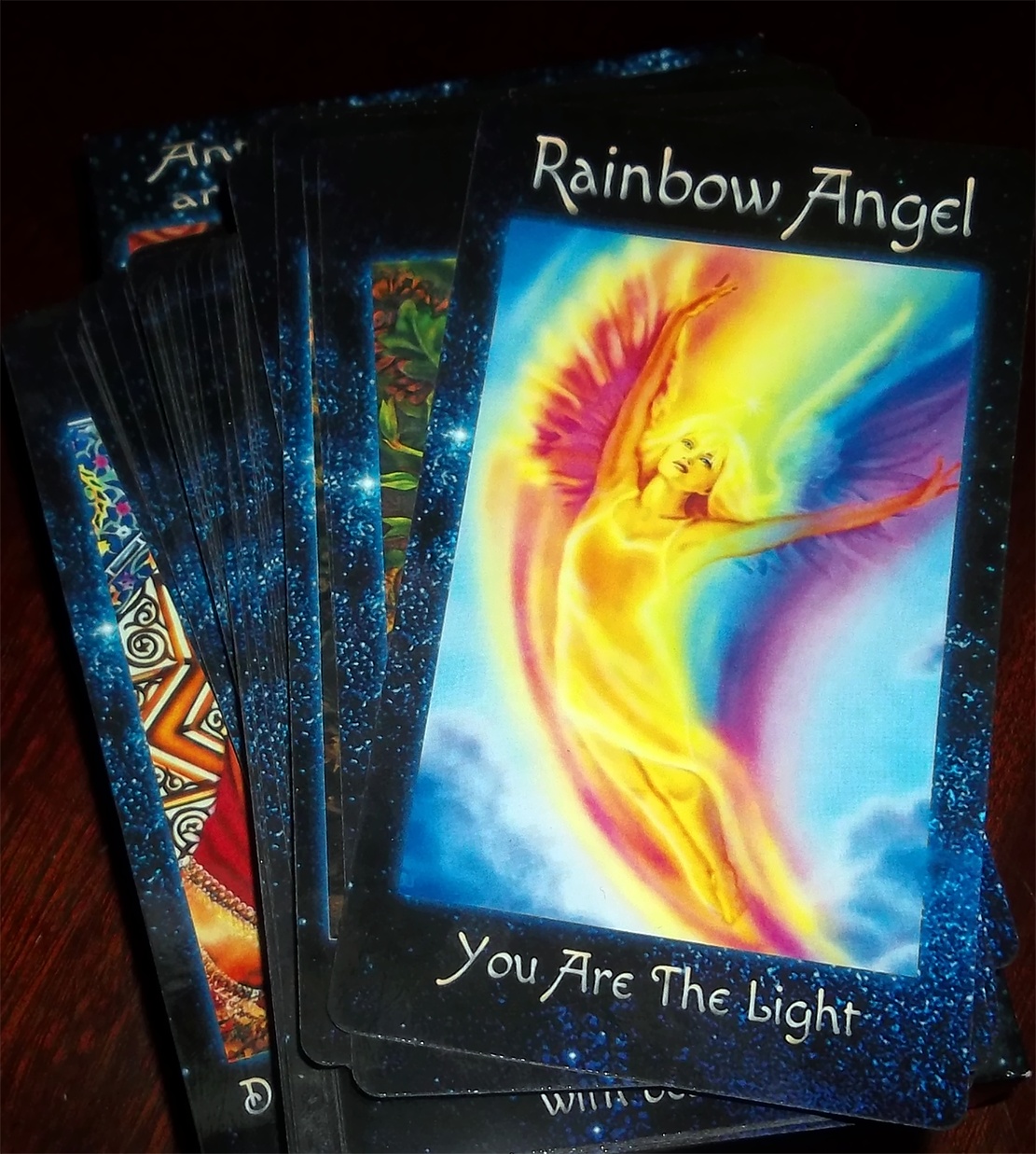 The Crystal Wind Oracle
Myth & Magic Card Deck!
Details Here!
NEW Expanded
Printed & Boxed!
Now with 58 cards!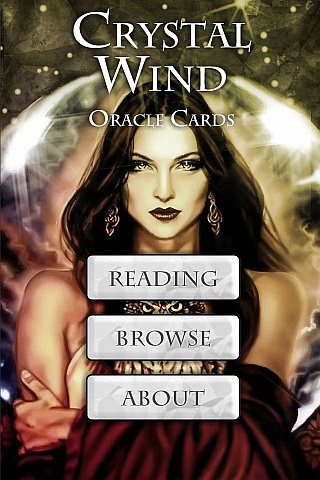 Cut Through The Illusions!
Who is Online Now
We have 893 guests and no members online