Category: Astrology by Dale Views: 2269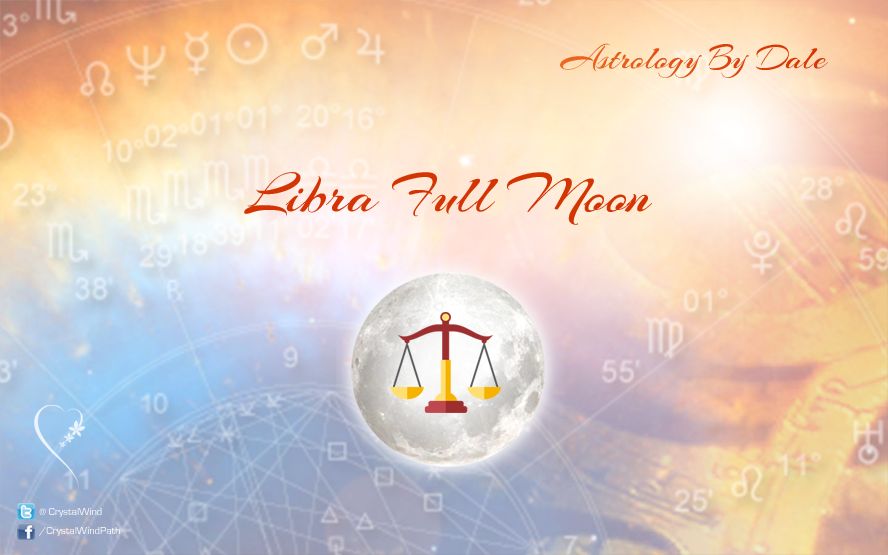 Dale Osadchuk
2018 Libra Full Moon
And Blue Moon of Transformation
31 March 2018 at 5.37 am PDT- 8.37 am EDT- 1.37 pm BST (summer time GMT)
8.37 pm AWST Perth, Australia- 11.37 pm AEDT Sydney, NSW, Australia
Imagine you have been invited to travel back in time and join Snowy Owl and Shooting Star to celebrate this powerful Blue Moon of Transformation. When you arrive at the Star Temple the sisters greet you with warm smiles and open hearts. As you settle in the Sacred Space you know you have been here before. It feels like home.
Sister Moon's Full face is in the west and you can feel her silvery light surround you. The Moon's light casts silver blue shadows throughout the Star Temple giving it a mystical and magical feeling. Sister Moon begins to speak "Welcome traveller from the far away time. I asked Snowy Owl and Shooting Star to invite you here so you can experience a feeling of harmony and balance to take back with you and share with others. Your time is filled with stress and disharmony and the two leggeds in the far away time need to find a way to bring peace into the world."
"I ask all three of you to close your eyes and as you do begin to draw my healing light into your mind. Let this loving light melt away any thoughts of stress and conflict. Now this healing light fills your head and travels to your throat releasing any self-doubt and fear of speaking your authentic truth. The healing light now enters your heart center clearing any blocks that prevent you from feeling Loving Kindness for all that is. This healing light now travels down the rest of your body clearing any blocks that prevent you from feeling at ease within yourself." Sister Moon pauses allowing you to fully experience the healing power of her mystical light. To fully experience your Lightness of Being.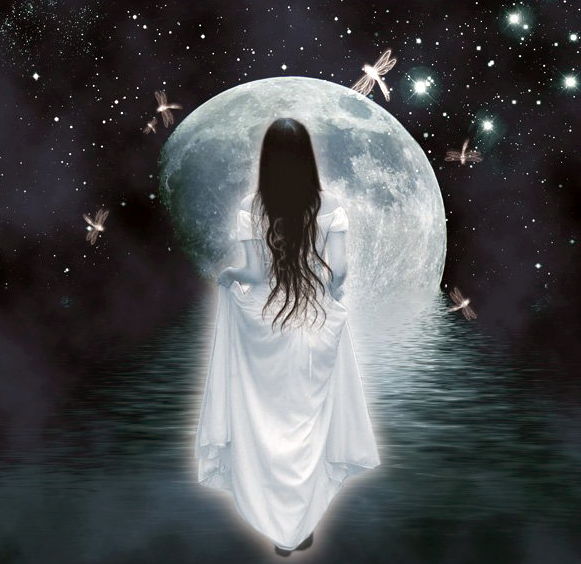 Sister Moon continues "You also need to feel grounded. Allow roots to grow from the soles of your feet. The roots carry you and the healing, loving light deeply into Earth's core. When you reach the center Mother Earth is there to greet you. She thanks you for bringing the healing light and when she receives that loving energy she sends it out to the four directions and all her kingdoms to restore harmony and balance. To remind you to stay grounded Mother Earth gives you a gift that is unique to you. It can be a colour, an image, a word, or a feeling. Something that speaks to your Spiritual Essence. This is the Talisman Symbol that will bring you back into balance when you have lost your way. It is now time to travel back up the roots to your physical body. As you do you will feel light and free but also fully connected with your true self."
As Sister Moon sets in the west you have not yet fully returned to yourself. Your eyes are still closed. Then you begin to feel a golden light warming your being. It is Grandfather Sun rising in the East Direction. This is the place of awakening to inspired new beginnings. Grandfather Sun's gift to you is the dawning of a new day and a new you guided by your Cosmic Consciousness. You thank Snowy Owl and Shooting Star for inviting you to this magical ceremony. You will never forget this journey of finding inner balance and Lightness of Being. But if you do find yourself stressed again you have Mother Earth's gift to restore harmony to your life.
The stories always surprise me. This was the guided journey I used to do at our Moon Circles. It always made me feel connected to my inner beingness in a grounded way. It reminds me whatever is going on in my life that is stressful I do have the tools to come back into balance. At this Full Moon it is an important reminder. Full Moon is a time of opposition where we need to integrate the opposing forces and find the balance between. It is like being on a seesaw and finding the perfect balance between you and the other person so the seesaw allows both of you to lift your feet off the ground. Full Moon requires co-operation especially this one as the Moon is in Libra (balance in relationship).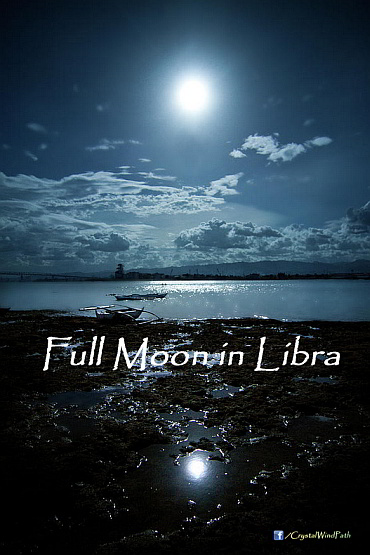 The Moon is at 10 degrees Libra (balanced judgment guided by inner knowing) and travelling with Earth also at 10 degrees Libra (inner groundedness). Their Animal Totem guides are Crow, sacred law and justice for all, and Raven, the magic of the Mysteries. These Winged Ones are shape-shifters who guide us to create our new selves. The Sun at 10 degrees Aries (individual identity) is travelling with Retrograde Mercury at 12 degrees Aries (redefining the self). Their Animal Totem guides are Falcon, clarity of vision, and Red Tailed Hawk, spiritual messenger and messages. (The totems are reversed for the Southern Hemisphere). It seems we can move ahead easily with all this support. But take note Mercury in Aries (our thoughts, perceptions, and new ideas) is Retrograde (March 22/23 to April 15) and asking us to review and redefine who we really are and what we value.
This Full Moon is squared (finding new ways of doing things) by Mars at 07 degrees Capricorn (right action) and Saturn at 08 degrees Capricorn (right use of will). Capricorn and Saturn are symbols for society's rules, regulations, and governments. This is a T Square (stressful energy) so all the stress is focused on Mars and Saturn. Just look at what is going on in the political world right now with different leaders having agendas that seem to have hidden motives. The shadow side of Mars is aggression and forcefulness. He is the ruler of the Sun and Mercury in Aries at this Full Moon. But Mercury Rx is the Soul Centered ruler of Aries so the theme of review and realignment is strong from the spiritual perspective. Saturn in Capricorn reminds us "you reap what you sow". He is considered the Lord of Karma. Still the Square aspect from Mars and Saturn is motivation for change. The Animal Totems that guide them are Snow Goose, spiritual strength and personal responsibility (Northern Hemisphere) and Flicker Woodpecker, transitioning to the new (Southern Hemisphere).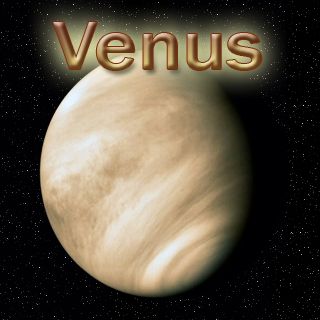 The planetary ruler of the Moon and Earth in Libra is Venus who has just entered her home sign of Taurus. She is Evening Star and asks us to focus on what is of true value and importance in our lives. Her gift as Evening Star is to discover at-one-ness within and in Taurus she teaches us self-acceptance and the empowerment that loving ourselves creates. She is trine (removal of obstacles and ease and flow) Mars and Saturn in Capricorn giving us all the opportunity to create (Mars) a new foundation (Saturn) build on self-worth and Love (Venus). She will be in Taurus until April 24/25 (depending on your time zone). Her Animal Totem guides are Beaver, clearing the old and building the new (Northern Hemisphere) and Snake, shedding the old to create space for the new (Southern Hemisphere).
This is the second Full Moon in the month of March and is considered a Blue Moon of Transformation. The Clan Mother who guides us at the Blue Moon is Becomes Her Vision. She teaches us to become our own vision and how to BE THE TRUTH. She is the guardian of Transformation and Transmutation. She shows us the path to Wholeness. You can read her full story in The 13 Original Clan Mothers by Jamie Sams.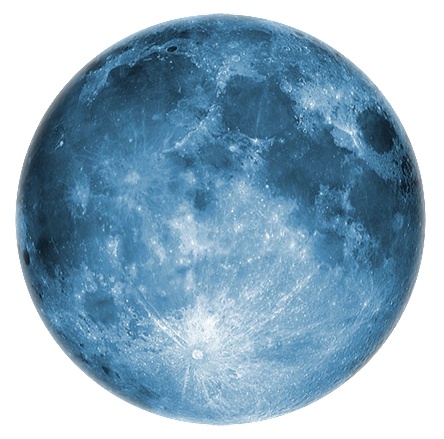 Full Moon blessings to all,
Dale
To contact Dale you can e-mail her at
Dale is available for astrological consultations. To contact her you can e-mail her at or via telephone at 905-589-0192. You can also find Dale's articles on www.facebook.com and www.crystalwind.ca
Copyright Dale Osadchuk 2017.
Reprinted with persmission from Dale Osadchuck on crystalwind.ca. All rights reserved.
CrystalWind.ca is free to access and use.
"Please consider a small gift of $11.11 or $22.22 or $33.33
$44.44 or $55.55 or $77.77 or $88.88 or $111.11."
ॐ Namasté - Blessings!

© 2008-2020 crystalwind.ca. All rights reserved.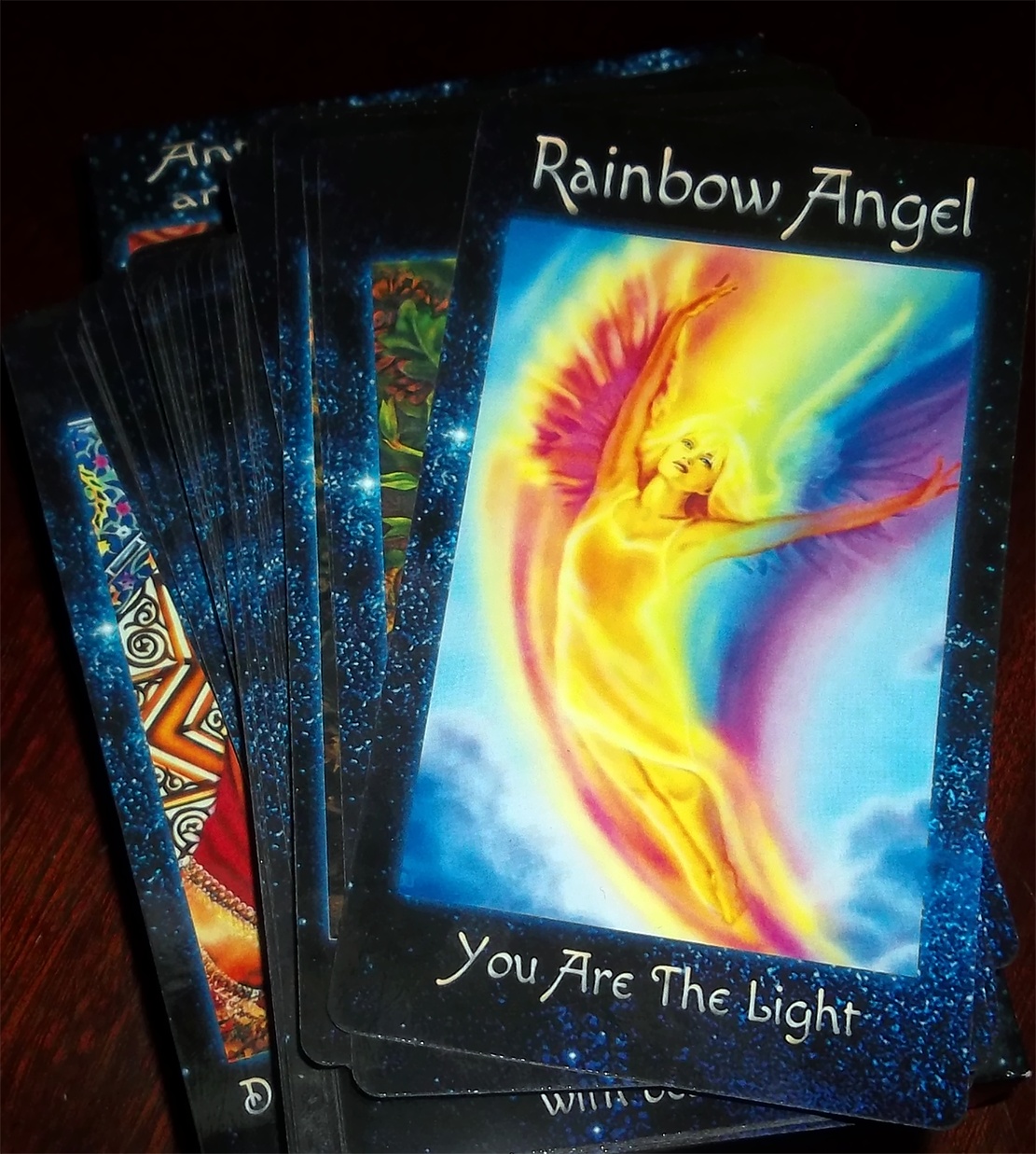 The Crystal Wind Oracle
Myth & Magic Card Deck!
Details Here!
NEW Expanded
Printed & Boxed!
Now with 58 cards!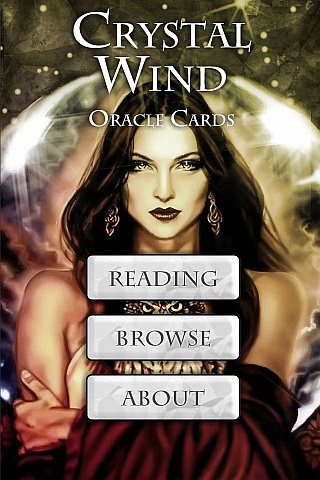 Cut Through The Illusions!
Who is Online Now
We have 1418 guests and no members online