Category: Astrology by Dale Views: 2618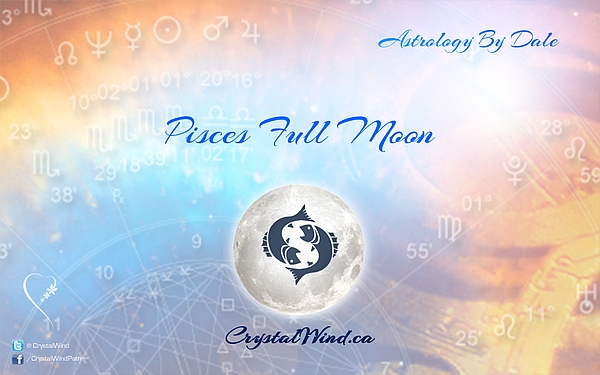 Dale Osadchuk
2018 Pisces Full Moon
26 Aug 2018- 4.56 am PDT- 7.56 am EDT- 12.56 pm BST (summer time GMT)
7.56 pm AWST Perth, Australia- 9.56 pm Sydney, NSW, Australia
As Snowy Owl and Shooting Star climbed the path to the Star Temple it was early evening of the night Sister Moon would shine her full face on the land. As they often did the sisters had been to visit the Shaman's Cave before the actual Lunation. He told them the exact opposition between Sister Moon and Grandfather Sun would occur tomorrow just after sunrise here in the North Country. But if they visited the Star Temple this night, he told them they would be able to see Luna's beautiful full face. The young women were concerned this could not happen as the night air was misty and the Cloud People covered the sky. Then they remembered to trust that the sky would clear and Sister Moon would reveal herself.
When Snowy Owl and Shooting Star reached the Star Temple it was filled with silver blue shadows. Luna was indeed shinning her light on the land. She had a mystical aura surrounding her that made her appear even more luminous than usual at Full Moon time. She began to speak "You are in a cycle of releasing the old structures that no longer work, rebuilding, and experiencing transformation that leads to a change in direction. This is the theme for the next five Moon cycles. The theme for this Full Moon is healing, completion, and release. When Grandfather Sun and I are opposite each other it is the opportunity to find balance and harmony within. The focus at this Lunation is turning resistance into trust. When you are in resistance you are in fear and what you resistance becomes more powerful. Resistance creates more of what you do not want. When you trust you are being guided by your Inner Spiritual Power and you are able to create a new pathway that leads to balance and harmony."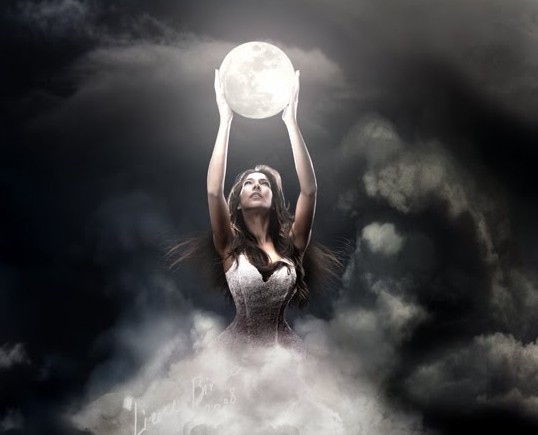 Sister Moon continued "As I shine my Light on you I am guiding you to journey deeply within to your Inner Universe and your connection to Great Mystery. Separation from Source is an illusion. It is time to break free from the old way of thinking which is based on fear and resistance and break through to a new way of being which is trust. When you trust yourself everything always works out for you."
Snowy Owl and Shooting Star were ready to let go of resistance and trust their inner guidance. Whatever challenges came their way they were ready to move forward into that new direction even though they did not yet know where that new direction would take them.
We have Universal support at this Full Moon to heal and release old wounds that keep us stuck in past behaviours and patterns, experience completion, transformation, and renewal. The Moon is travelling with the Astrological Earth at 03 degrees Pisces (grounding your intuitive knowing) and they are guided by Neptune Rx at 15 degrees Pisces (illusion, self-deception or Illumination). Jupiter at 16 degrees Scorpio (releasing blocks and limitations that prevent us from expanding our spiritual vision) is the traditional ruler of Pisces (the Oneness of All). He is trine (removal of obstacles and ease and flow) Neptune. They are each sextile (easy opportunities) Pluto Rx at 19 degrees Capricorn (transformation and release). But if we are choosing to stay in resistance we have a square (finding new ways of doing things) between Venus at 18 degrees Libra (self verses other) and Pluto. Venus in Libra does not like to rock the boat. Pluto in Capricorn says you must choose change or I will do it for you. But Pluto is in a Grand Earth Trine (strengthening your sense of groundedness) with the Asteroid Juno at 22 degrees Taurus (strengthening what is of true value in relationship) and the Asteroid Ceres at 25 degrees Virgo (nurturing love and acceptance). So even the square between Venus and Pluto has an easy doorway to walk through.
The Sun at 03 degrees Virgo (healing into wholeness) is guided by Mercury at 14 degrees Leo (ego verses the heart's guidance). Mercury is square (motivation for change) Jupiter in Scorpio (releasing what no longer serves you) and inconjunct (letting go) Neptune in Pisces (illusion and deception). The Sun is a symbol for the ego. In Virgo it is healing the heart. The spiritual guide for the Virgo Sun is Chiron Rx at 01 degrees Aries (healing wounds of rejection). Chiron is square (challenge to change) Saturn Rx at 02 degrees Capricorn (blocks and delays). But there is another Grand Earth Trine (removal of restrictions). Saturn is trine the Sun (becoming empowered by being heart centered) and they are both trine (ease and flow) Uranus Rx at 02 degrees Taurus (breaking through to what is of true value and importance). But if you are still choosing resistance Uranus will accommodate. Just remember Uranus has the reputation of expect the unexpected and "pulling the rug out from underneath you".
Since this is an event chart (Full Moon) Uranus is within a square aspect (motivation for change) with the North Node at 05 degrees Leo (new heart guided directions) and the South Node at 05 degrees Aquarius (releasing the past with love). This square between Uranus and the Nodes will be a strong influence as it becomes exact late October into November. So at this current Full Moon identify what it is you're resisting in your life and make a commitment to healing and releasing whatever that is. The most important person to trust is yourself.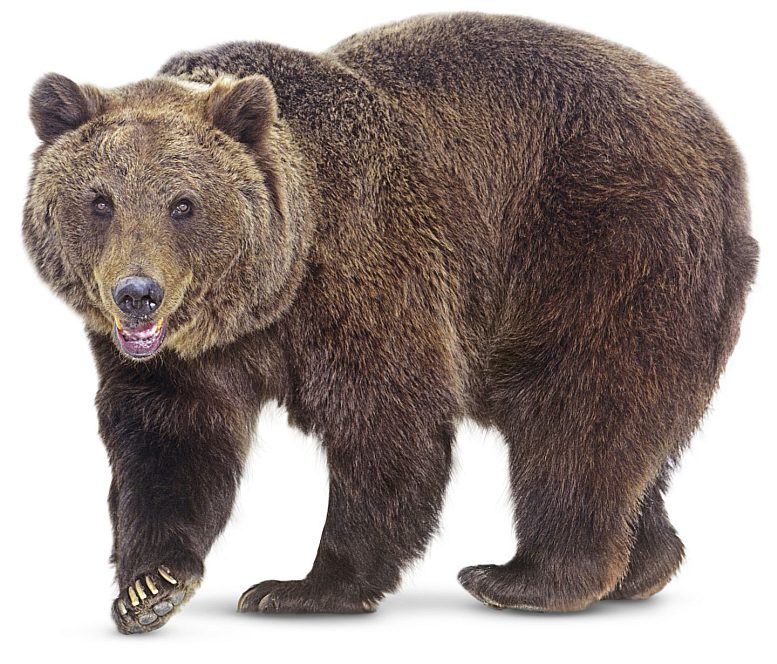 For the Northern Hemisphere Brown Bear, introspection and healing, guides us for the Sun in Virgo. Cougar, coming into your personal spiritual power, and Wolf, the teacher about the power of change, are the Animal Totems for the Moon in Pisces. (They are reversed for the Southern Hemisphere). All are working together to support your journey of healing, forgiveness, and completion. Now is the time to release whatever blocks you from your spirit and a sense of wholeness. Resistance is the block.
The Clan Mother for Virgo is Setting Sun Woman, the keeper of tomorrow's dreams and vision. She is also the Guardian of going within to find your Inner Universe and personal truth. Her teaching is how to live that truth. The Clan Mother who guides us for the Moon in Pisces is Weights The Truth. She is the Guardian of right action, justice, equality, and Divine Law. She teaches us to accept the truth even when we do not want to see what is true. Weighs The Truth is the carrier of the Burden Basket. Put your own worries in the Basket and you will feel a lightness of being as Creator and Great Mystery bless your journey. For more insight about Setting Sun Woman and Weighs The Truth read the 13 Original Clan Mothers by Jamie Sams.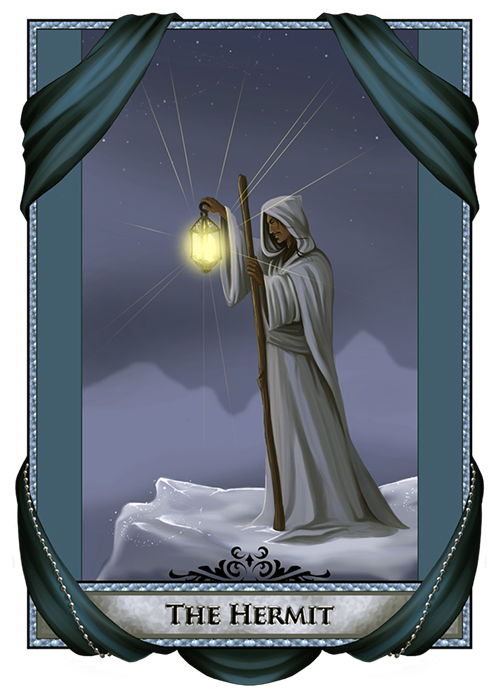 As I have said in the past I believe the Pisces/Virgo Full Moon is the most spiritual of all Full Moons. Raven Kaldera in "Moon Phase Astrology" calls this the Healers Moon. This pairing of astrological signs is found on the Tarot Constellation of the Hermit, the principle of Introspection and Personal Integrity. Virgo is journeying within to heal our spirits and Pisces is journeying to Source to find our Divine Light and to shine it out into the world. Only when we heal old wounds is that possible. As we mentioned the theme for this Lunation is healing, forgiveness (ourselves and others), releasing old wounds, and completion, which leads to transformed new directions.
Virgo and Pisces are active on the 6th Ray of Idealism and Devotion. The Archangels of the 6th Ray are Uriel, peace, harmony and love, and Aurora Grace, divine blessings. They are also 2nd Ray signs. This is the Ray of Divine Love and Wisdom. As we said before I see Virgo as the Rainbow Bridge of healing showing us the path to illumination and enlightenment that Pisces offers. The Archangels who guide us are Jophiel, creative power and vision, and Constance Christine, inner perception and Divine Illumination. Let us all focus on what we are wanting to complete and release at this Full Moon so Divine Blessings are received from Creator and Great Mystery for the next part of our journey. Then we can shine our Heart Light out into the world.
Namaste and blessings,
Dale
To contact Dale you can e-mail her at
Dale is available for astrological consultations. To contact her you can e-mail her at or via telephone at 905-589-0192. You can also find Dale's articles on www.facebook.com and www.crystalwind.ca
Copyright Dale Osadchuk 2017.
Reprinted with persmission from Dale Osadchuck on crystalwind.ca. All rights reserved.
© 2018 crystalwind.ca. All rights reserved. Do Not Copy.
CrystalWind.ca is free to access and use.
"Please consider a small gift of $11.11 or $22.22 or $33.33
$44.44 or $55.55 or $77.77 or $88.88 or $111.11."
ॐ Namasté - Blessings!

© 2008-2020 crystalwind.ca. All rights reserved.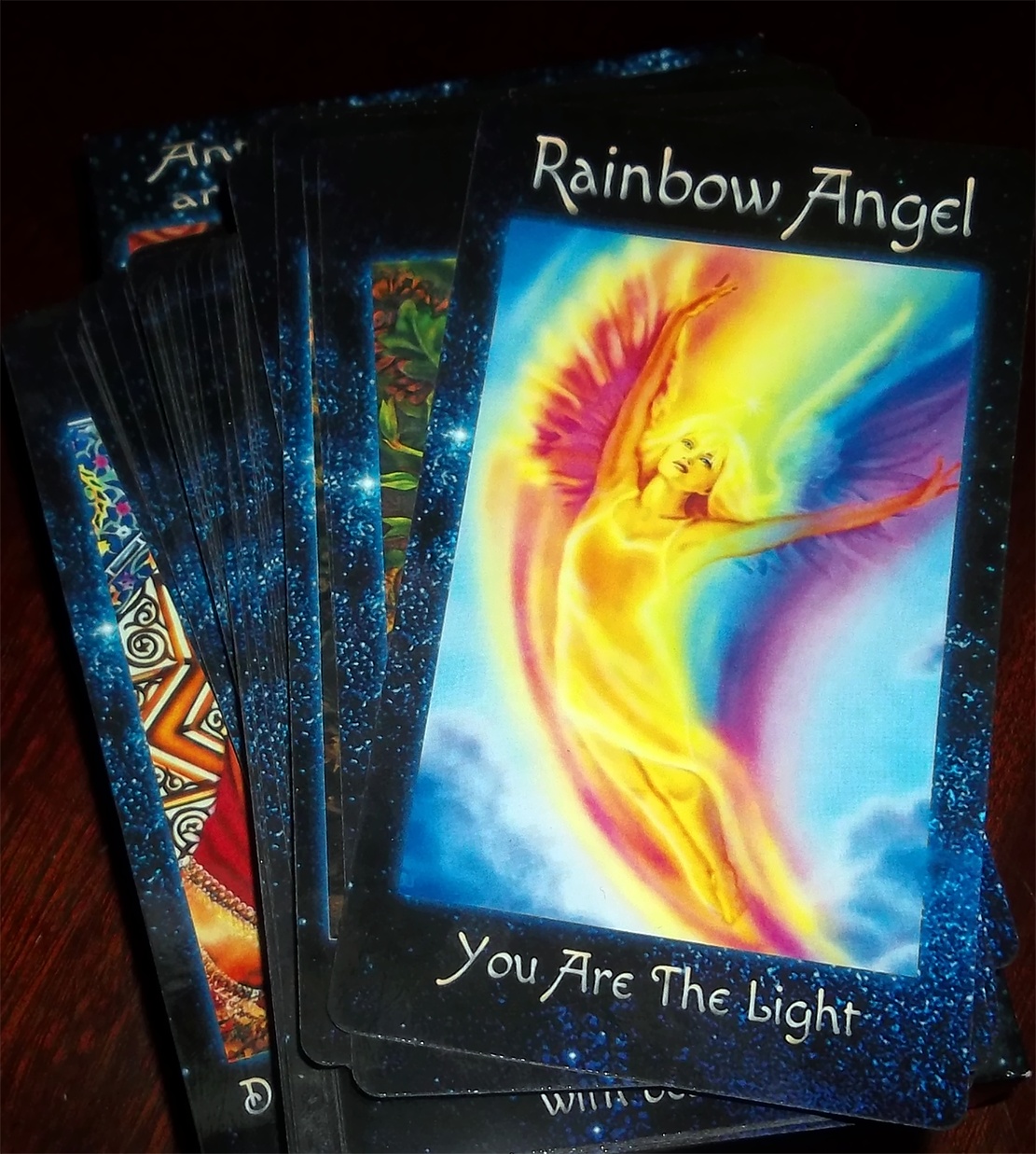 The Crystal Wind Oracle
Myth & Magic Card Deck!
Details Here!
NEW Expanded
Printed & Boxed!
Now with 58 cards!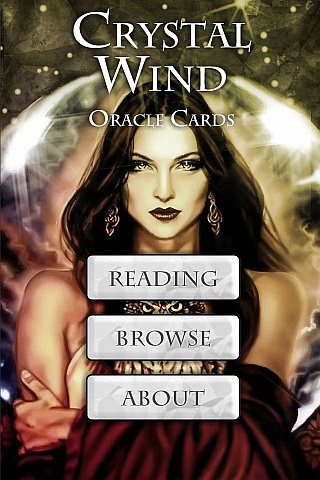 Cut Through The Illusions!
Who is Online Now
We have 1539 guests and no members online