Category: Astrology by Dale Views: 2324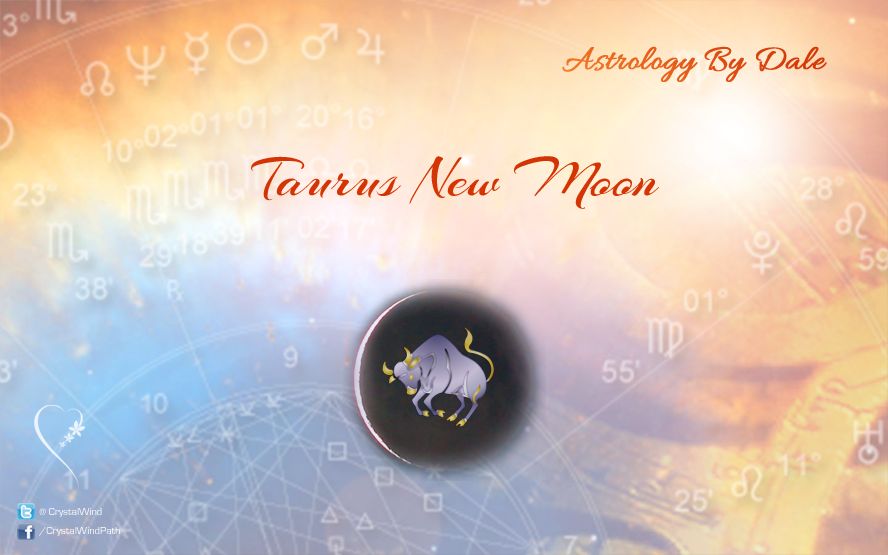 Dale Osadchuk
2018 Taurus New Moon
15 May 2018 at 4.48 am PDT- 7.48 am EDT- 12.48 pm BST (summer time GMT)
7.48 pm AWST Perth, Australia- 9.48 pm AEST Sydney, NSW, Australia
Here in the North Country the greening of the Earth Mother had finally begun. Grandfather Sun had just risen in the east and as Snowy Owl and Shooting Star climbed the path to the Star Temple to do ceremony for this New Moon his rays shone on the newly budded leaves of the Standing Ones that lined the path. The sisters noticed the Plant People had also broken through the ground and their soft green shoots were a sure sign spring had finally arrived. Yellow dandelions were scattered here and there. Even though the air was still cool there was a freshness to this day. The young women knew this was The Growing Time and the Earth Mother was awakening.
As they settled in the Star Temple the young women felt a calming energy surrounding them. Sister Moon began to speak "This New Moon cycle is the time for patience and kindness and allowing things to emerge when the time is right. It is about listening to your inner voice and when you do it will always guide you in the right direction. This is particularly important for those two leggeds in the far away time. Becoming empowered is essential for the changes that are beginning. When you are centered in your sacred self you are able to flow with whatever challenges you encounter. And challenge and change is the focus for the rest of this year of new beginnings. But before you are able to embrace the new you have make space for it by releasing what is no longer of value or importance. This New Moon cycle is about clearing the clutter that gets in the way of your new beginnings."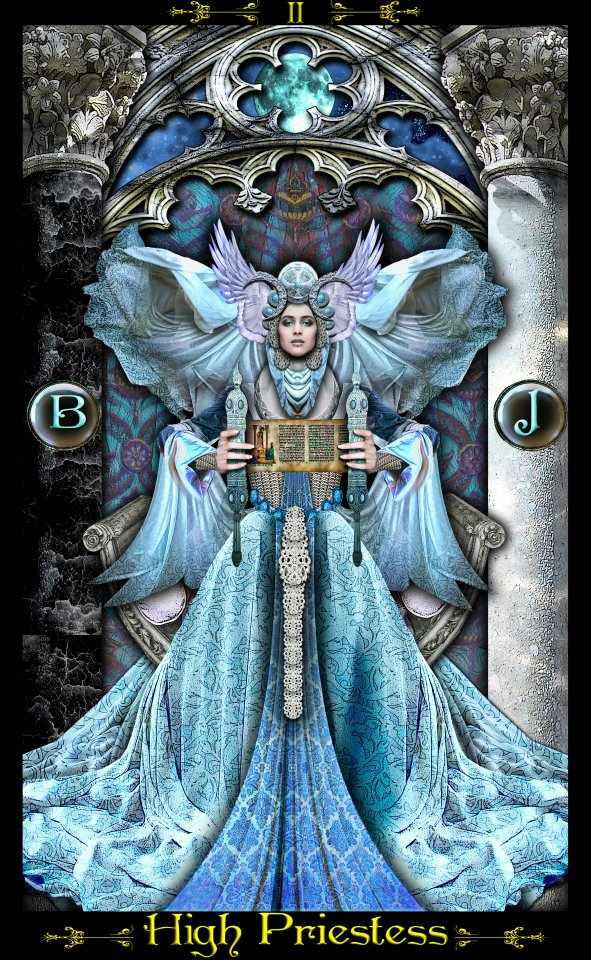 As we mentioned in January 2018 this is an 11 year. In 2018 we are working with the Tarot Constellation of The High Priestess, the principle of balanced judgment through intuitive awareness. (Who Are You In The Tarot? by Mary K. Greer). The sign of Libra (balance) and the Moon (intuition) are the energies associated with this Constellation. But so is Pluto (transformation and releasing the old). Pythagoras (the father of sacred mathematics) is said to have stated "Eleven is the number of a cycle of new beginnings". (Master Numbers by Faith Javane) The words CHANGE and CHALLENGE carry the 11 vibration. May 15 the day of the New Moon is an 11 day. So even though Taurus is a sign of stability this New Moon cycle brings in the vibration of challenge and change. The planet Uranus (expect the unexpected) enters Taurus at 11 16 am EDT just after the New Moon today. He will influence financial affairs, material assets, gains or losses, and personal resources. On a spiritual level Uranus in Taurus can open the doorway to Cosmic Consciousness so we can experience "heaven on Earth". Taurus symbolizes the beautiful garden we are when we believe in ourselves. This is just the beginning of the Uranus in Taurus journey. He will be visiting here until Nov 06 for the first part of this journey. Then he retrogrades back into Aries (breaking through to the authentic self) until March 06, 2019 when he re-enters Taurus for the next seven years. From now until Nov we all have the opportunity to create a new solid foundation in our lives that can weather any storms that might come our way. Then we can build on that in the years to come. And there will be different kinds of storms that will challenge us to become empowered.
The Moon is exalted in Taurus so her intuitive powers are strong. Taurus is associated with the five senses. It is also the sign of the Throat Chakra (speaking our truth). The ruler of this New Moon is Venus at 25 degrees Gemini (loving communication). Venus is in her Evening Star position (at-one-ness-within and feminine power). She is travelling with Pallas Athene at 26 degrees Gemini (translating knowledge into wisdom). Pallas is also Warrior energy. So this New Moon expresses strong female power. The Sun/Moon meeting at 24 degrees Taurus is opposite (opposing forces) Jupiter retrograde at 17 degrees Scorpio (releasing anything that prevents growth and expansion) and the astrological Earth at 24 degrees Scorpio (grounded feminine power). This is an easy opposition as Jupiter and the Earth are ruled by Pluto Rx at 21 degrees Capricorn (releasing restrictions to feeling empowered in our world) and Pluto is trine (ease, flow, and the removal of obstacles) the Taurus New Moon (personal empowerment). Pluto is also sextile (ease of opportunity) Jupiter and the Earth. But there is a challenge at this New Moon which we will describe later.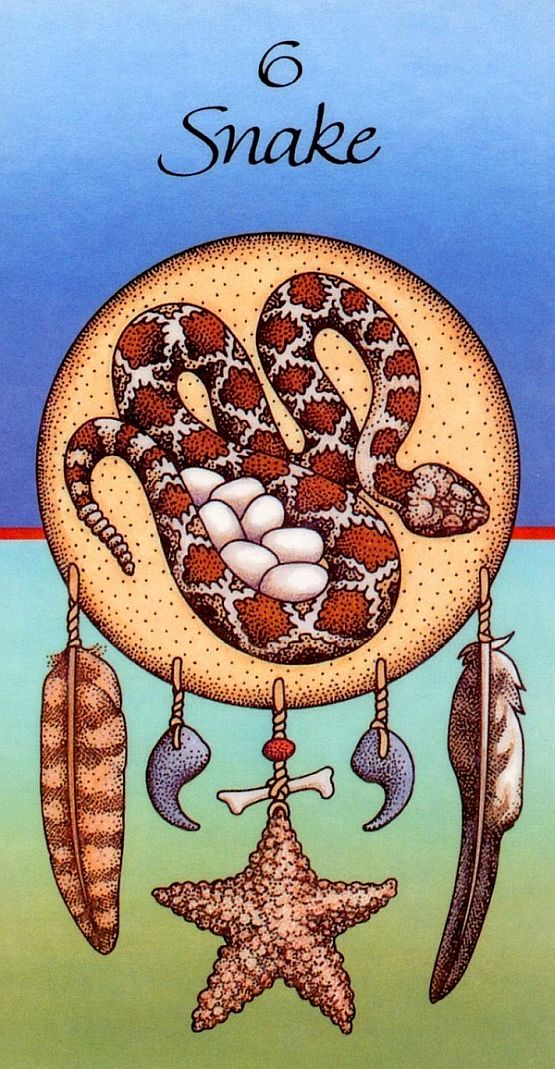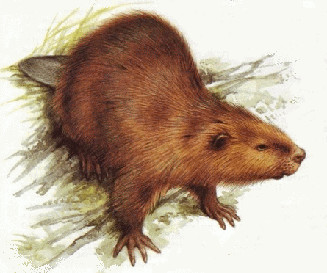 Our Animal Totem guide for the Taurus New Moon is Beaver, clearing clutter and building the new. For Jupiter and the Earth in Scorpio it is Snake, shedding the old and making space for the new. (They are reversed for the Southern Hemisphere). For Venus and Pallas our guide is Deer, sensitivity and compassion (Northern Hemisphere) and Elk, strength and stamina, and Owl, wisdom (Southern Hemisphere). The Animal Totems for Pluto in Capricorn are Snow Goose, following your dreams and visions (Northern Hemisphere) and Flicker Woodpecker, new rhythms of growth and expansion (Southern Hemisphere). But wherever you live these Spiritual Guides will walk with you when asked.
The Clan Mother for this Taurus New Moon is Listening Woman. She is the Guardian of the Stillness and seeking an answer in our Sacred Centre. The Stillness is the voice of inner truth. Listening Woman teaches us to Hear the Truth and walk the path of beauty with Grace. She also teaches us to listen to the messages from Creator, Great Mystery, and the Earth Mother. For more of this Clan Mother's Medicine read her story in the 13 Original Clan Mothers or Earth Medicine, both by Jamie Sams. Listening Woman is also the guide for the Uranus in Taurus journey so she is a prominent Clan Mother until 2026.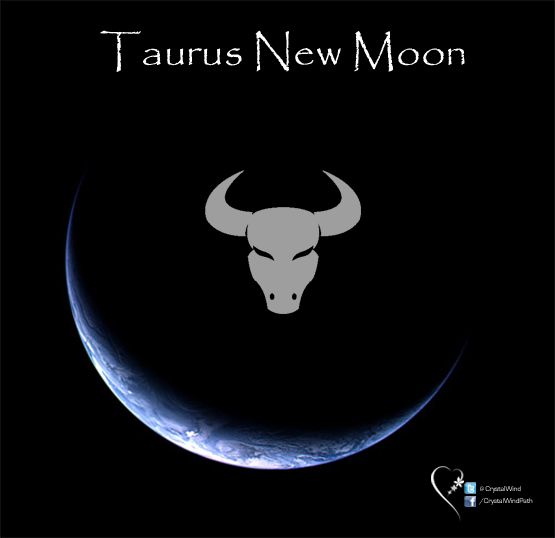 For this New Moon and the Uranus in Taurus journey we are working with the Tarot Constellation of The Hierophant; the principle of Learning Lessons and Becoming the Wise Teacher. It is time for all of us to become Wisdom Keepers and teach others who are ready how to let go of the old and create the new. The Ray that is active with this New Moon and Uranus in Taurus is the Fourth Ray of Harmony Through Conflict. It is the Ray of humanity and wherever we look in the world there continues to be confrontation, conflict and disharmony. The other expression of Fourth Ray is Harmony Through Beauty and Peace. Archangels Gabriel, Transformation and Resurrection, and Hope, Renewal, are here to support our journey of letting go what no longer serves us. As we each embrace our inner power we shine our spiritual lights out into the world. The Earth Mother and all her kingdoms need our light now more than ever.
As promised here is the insight on the challenge of this New Moon which will be with us until the fall. Remember the focus is on what is of true value and importance. At New Moon time Uranus is at 29 degrees Aries (breakthrough or breakdown) square Mars at 29 degrees Capricorn (feeling empowered in the world or misuse of power). As we mentioned Uranus enters Taurus (truth and personal power) at 11.16 am EDT and Mars will enter Aquarius (cosmic consciousness or erratic actions) on May 16 at 12.55 am EDT. Their exact square in these two signs May 16 occurs at 3.04 am EDT. The square aspect is motivation for change and finding new ways of doing things.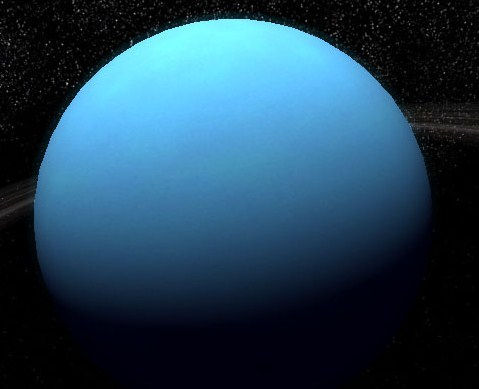 Let me give you some time lines. This Uranus/Mars cycle began on Feb 26, 2017 when they met in Aries (inspired new beginnings and clarity of vision). Think back to what was going on in your life at that time. What were you needing to break free from in order to create the new? On July 17, 2017 Uranus in Aries (individuality) squared Mars in Cancer (emotional upheaval, anger, and family dynamics). This was their First Quarter Square. The theme was make a decision, take action, and break free. Then on Dec 01, 2017 Uranus in Aries opposed Mars in Libra (harmony and integration or self vs other). Now they are entering their Fourth Quarter Square. The theme is revision and realignment. Identity what is working and enhance it. Identity what is not working and ask can it be healed and transformed? If not it is time to prepare to let go of whatever is not working. This square will repeat Aug 01 and Sept 18. In a previous post I called this the summer of SIZZLE. Or maybe fireworks. Mars will be retrograde June 26 to Aug 27 and closer to Earth this summer than he has been since 2003. That summer we had the great blackout in northern North America. It lasted for over 24 hours in some parts.
So what will this square bring? A shift in the collective consciousness (Aquarius) and a return to Love (Taurus) or erratic and crazy behaviours (Mars)? It seems the latter is already in motion. Whatever happens stay centered in your compassionate heart. The Universe has your back. Uranus (breakthrough) rules Mars in Aquarius and Venus, the harmonizer of the Universe, guides the Uranus in Taurus journey. Choose to be the harmonizer.
Blessings Dale
To contact Dale you can e-mail her at
Dale is available for astrological consultations. To contact her you can e-mail her at or via telephone at 905-589-0192. You can also find Dale's articles on www.facebook.com and www.crystalwind.ca
Copyright Dale Osadchuk 2017.
Reprinted with persmission from Dale Osadchuck on crystalwind.ca. All rights reserved.
CrystalWind.ca is free to access and use.
"Would you consider a small gift of $11.11 ?" :)
ॐ Namasté - Blessings!

© 2008-2019 crystalwind.ca. All rights reserved.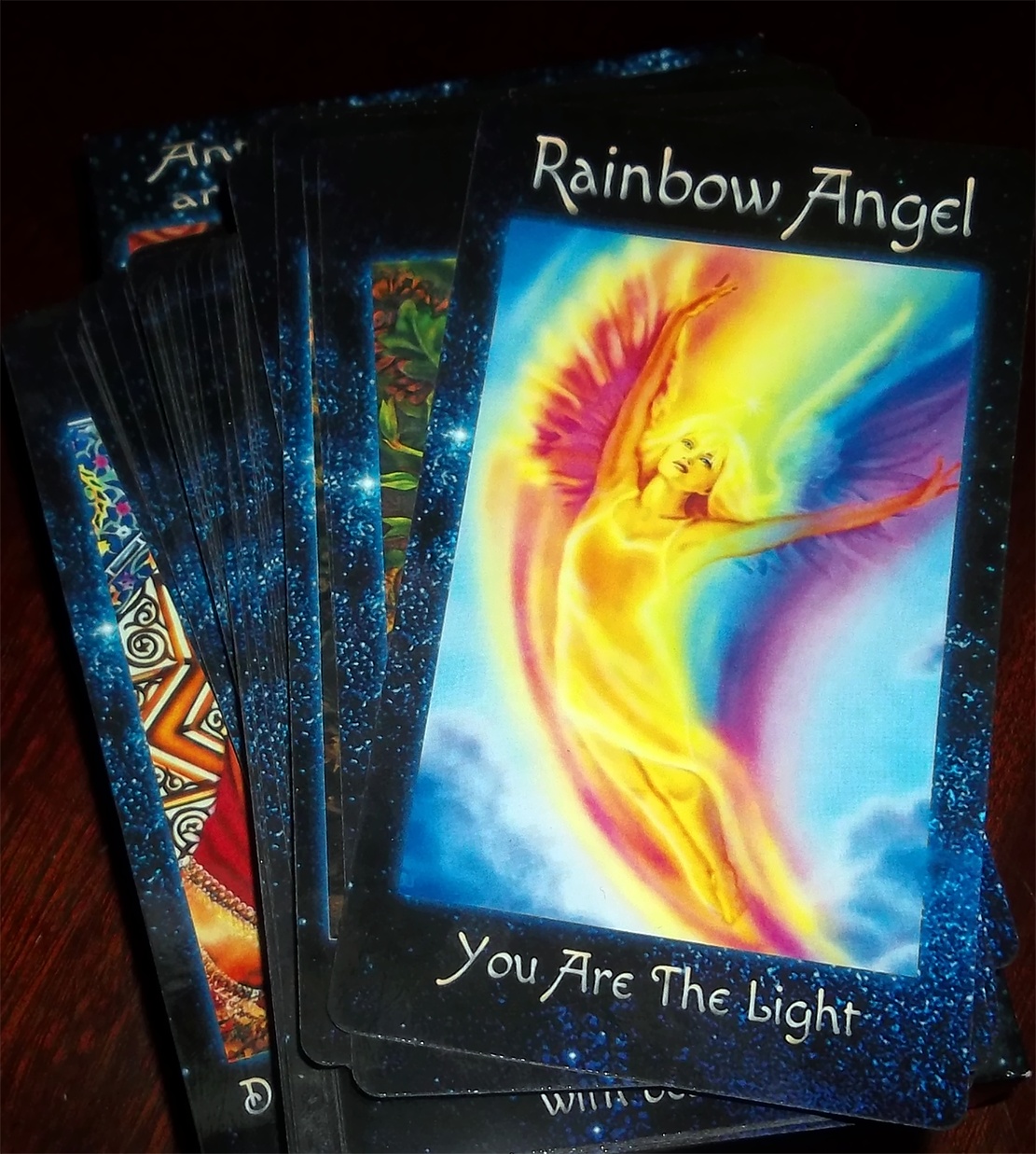 The Crystal Wind Oracle
Myth & Magic Card Deck!
Details Here!
NEW Expanded
Printed & Boxed!
Now with 58 cards!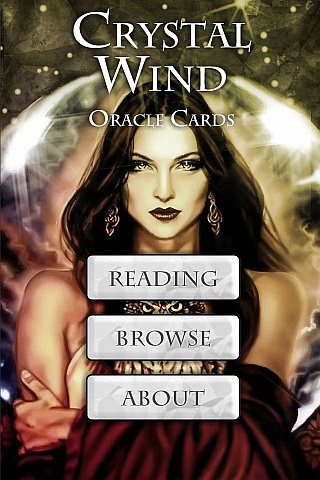 Cut Through The Illusions!
We have 1941 guests and no members online