Category: Astrology by Dale Views: 2336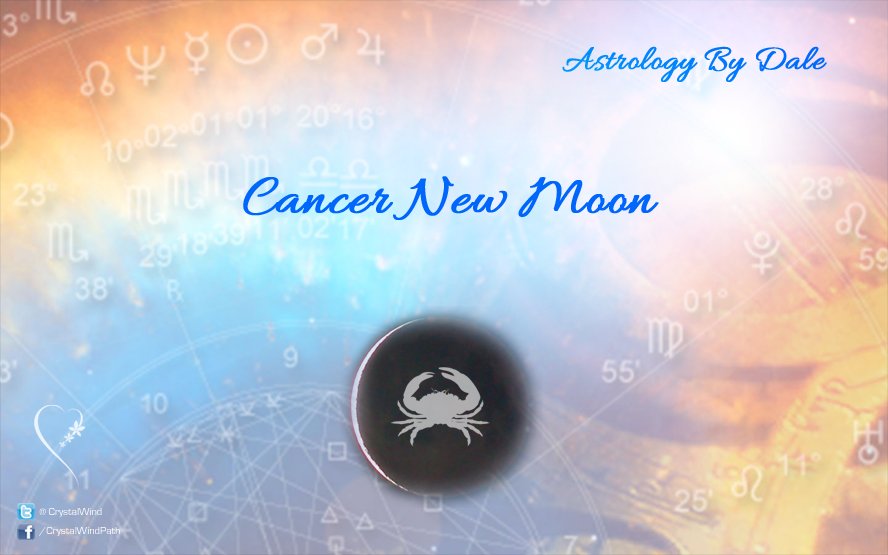 Dale Osadchuk
2018 Cancer Super New Moon
Partial Solar Eclipse
12 July 2018 at 7.48 pm PDT- 10.48 pm EDT
13 July 2018 at 3.48 am BST (summer time GMT) - 10.48 am AWST Perth, Australia
12.48 pm AEST Sydney, NSW, Australia
It was mid-afternoon here in the North Country. The rays from Grandfather Sun were very hot as Snowy Owl and Shooting Star made their way to the Shaman's Cave. The sisters had felt a calling to visit the Shaman before going to the Star Temple to celebrate this evenings New Moon. They had learned to listen to their intuitive knowing and follow its guidance even when it made no sense to their thinking minds. This was a definite strong guidance to visit the Shaman before the Moon ceremony.
When the young women entered the Cave they felt the immediate coolness of that dark place. The Shaman was sitting in the center in quiet contemplation. The only light came from a torch lit in the corner. Usually the Shaman greeted them with a quiet smile. This time he made no gesture of acknowledgment. Snowy Owl and Shooting Star sat beside him wondering why they were here. Suddenly a figure emerged from the shadows. It was a male dressed totally in black with long black hair. The light from the torch gave his dark deep eyes an eerie glow. The sisters immediately became fearful at this powerful presence.
The man spoke and his voice was strong but surprisingly gentle. "Sister Moon has asked me to speak for her. At this New Moon I am the guardian who walks with the Earth Mother. It is time for the two leggeds in the far away time to understand Earth needs her human kingdom to heal, transform, and release the old ways of living in fear and embrace the interconnectedness of All That Is through love. At this New Moon I, the keeper of the hidden realms, am guiding all of you to embrace true healing by going deeply into your being and discovering your Divine Power. I am the Transformer who supports you to shed the old and step into the New Way. There is nothing to fear. It is the path of enlightenment."
When Snowy Owl and Shooting Star left the Shaman's Cave they did not go to the Star Temple. They knew they had received the message of this New Moon. They each embraced the gift of transformation they had been given.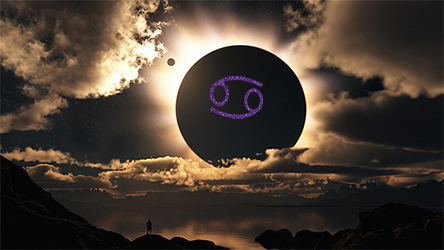 To say this is a powerful New Moon is a huge understatement. There is so much going on in the planetary dance it is difficult to know where to start. So let us begin with the Sun and Moon meeting at 20 degrees Cancer. This is the sign of home, family, nurturing and nourishing. It also symbolizes our roots, origins, and our ancestral line. On a world level Cancer is the "homeland". The sign of Cancer wants to fix what is broken. And there is much in the world that is broken. The Key Phrase for this water sign is "I feel" (everything deeply). Because this is a Super Moon (when Luna is close to Earth) and a partial Solar Eclipse (visible in Australia and Antarctica) the feeling realm is fully engaged. Plus the planetary ruler of this Lunation is the Moon (emotions, feelings, ebb and flow, protective instinct). Expect emotional issues to rise up to be healed and transformed.
This is also a Hades Moon with a powerful connection to Pluto. (I discovered that description in the book "The Hades Moon: Pluto in Aspect to the Moon" by Judy Hall. For anyone wanting to "deep dive" I recommend this book. It is available from Amazon.com). In our current Lunation Pluto Rx is at 20 degrees Capricorn travelling with the Earth at 20 degrees Capricorn. They are of course opposite the Sun/Moon. Pluto tears down the old structures that no longer work giving us space to build the new. Capricorn is associated with society, government, and those in authority. Since this is a Solar Eclipse it will influence the next six months (along with the Leo New Moon Eclipse of Aug 11. Pluto also plays a part in that Eclipse). So Pluto is offering us healing, transformation, and supporting us to release what prevents us from being empowered in our lives. I like astrologer Carol Ferris's idea of an opposition being when two energies bow to each other in greeting. Namaste. The Divine in me bows to the Divine in you. Daniel Gryte says "the Spirit within me salutes the Spirit in you". Oppositions are the opportunity for integration and finding balance. And by the way Pluto does not understand resistance. If you are unwilling to do the releasing for yourself Pluto will do it for you.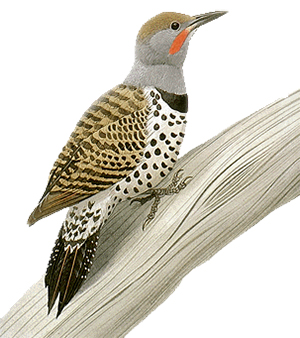 Our Animal Totem guide for the Sun/Moon meeting is Flicker Woodpecker, transitions, new rhythms of growth, and healing Love. Flicker's drumming connects us with the heartbeat of Mother Earth. For the Earth/Pluto meeting in Capricorn our Animal Totem guide is Snow Goose, following your dreams and spiritual vision. (They are reversed for the Southern Hemisphere). When we embrace healing and transformation Pluto opens new doorways for us. The Clan Mother for the Cancer Sun/Moon meeting is Loves All Things. She is the guardian of unconditional love and teaches us to Love The Truth. For the Earth and Pluto in Capricorn it is Talks With Relations mother of the planetary family. She teaches us to Learn The Truth. (The 13 Original Clan Mothers by Jamie Sams). Pluto supports us to see the truth.
Back to the planetary dance. The Universe always gives us a way out of the maze. The spiritual ruler of this Cancer New Moon is Jupiter at 13 degrees Scorpio (he went direct on July 10). He represents the growth and expansion that healing gifts us with. The Soul Centered ruler of Cancer is Neptune currently at 16 degrees Pisces Rx (spiritual illumination). They are in a Grand Water Trine (intuitive wisdom) with each other and the Cancer New Moon. This is Pyramid Power. Divine Mind, Divine Love-Wisdom, and Divine Power. Pluto and the Earth are sextile (new breakthrough opportunities) Jupiter and Neptune.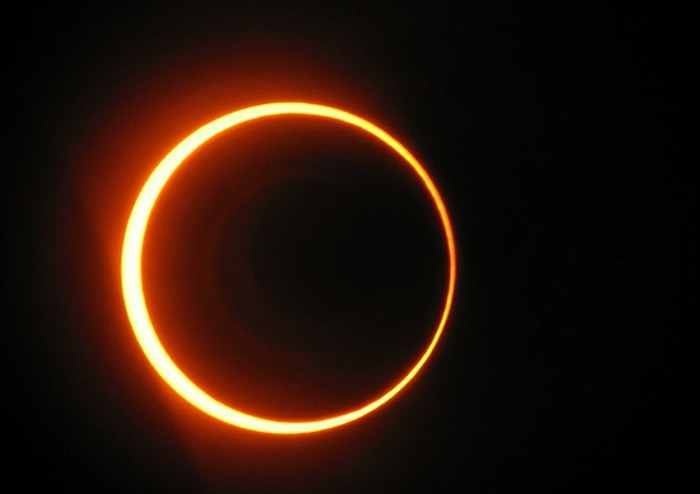 There is another Grand Trine (ease and flow) this one in Earth. Uranus at 02 degrees Taurus (releasing what is no longer of value and embracing what is) and Juno at 05 degrees Taurus (relationship values) are trine Venus at 03 degrees Virgo (healing into wholeness) and Ceres at 05 degrees Virgo (spiritual nurturing). They are all trine (removal of obstacles) Saturn Rx at 04 degrees Capricorn (strengthening our spiritual foundation). Earth Trines support our empowerment as we walk our path. But there are challenges to activate growth and change if we are resisting Pluto's gift of transformation.
Uranus and Juno in Taurus (relationship issues) are square (motivation for change and finding new ways of doing things) the South Node at 05 degrees Aquarius (releasing the past with love) and Mars Rx at 07 degrees Aquarius (passive or aggressive anger). The Taurus pair are also square Pallus Athene at 00 degrees Leo and the North Node at 05 degrees Leo (the ego need for control). The North Node is really asking us to be centered in the compassionate heart as we walk our path. It is trine (removable of obstacles) Chiron at 02 degrees Aries (healing issues of rejection and abandonment) and Astraea at 02 degrees Aries (inner balance). They in turn are square Saturn in Capricorn (breaking through self-limitation). But as mentioned Saturn is working harmoniously with Uranus in Taurus so breakthrough is easy if we are willing to choose to walk through that door.
So I hope you can see and feel the power of this Hades Super Moon Solar Eclipse. Blessings on your path to personal power and freedom. This is the theme for the next six months.
Namaste,
Dale
To contact Dale you can e-mail her at
Dale is available for astrological consultations. To contact her you can e-mail her at or via telephone at 905-589-0192. You can also find Dale's articles on www.facebook.com and www.crystalwind.ca
Copyright Dale Osadchuk 2017.
Reprinted with persmission from Dale Osadchuck on crystalwind.ca. All rights reserved.
CrystalWind.ca is free to access and use.
"Would you consider a small gift of $11.11 ?" :)
ॐ Namasté - Blessings!

© 2008-2019 crystalwind.ca. All rights reserved.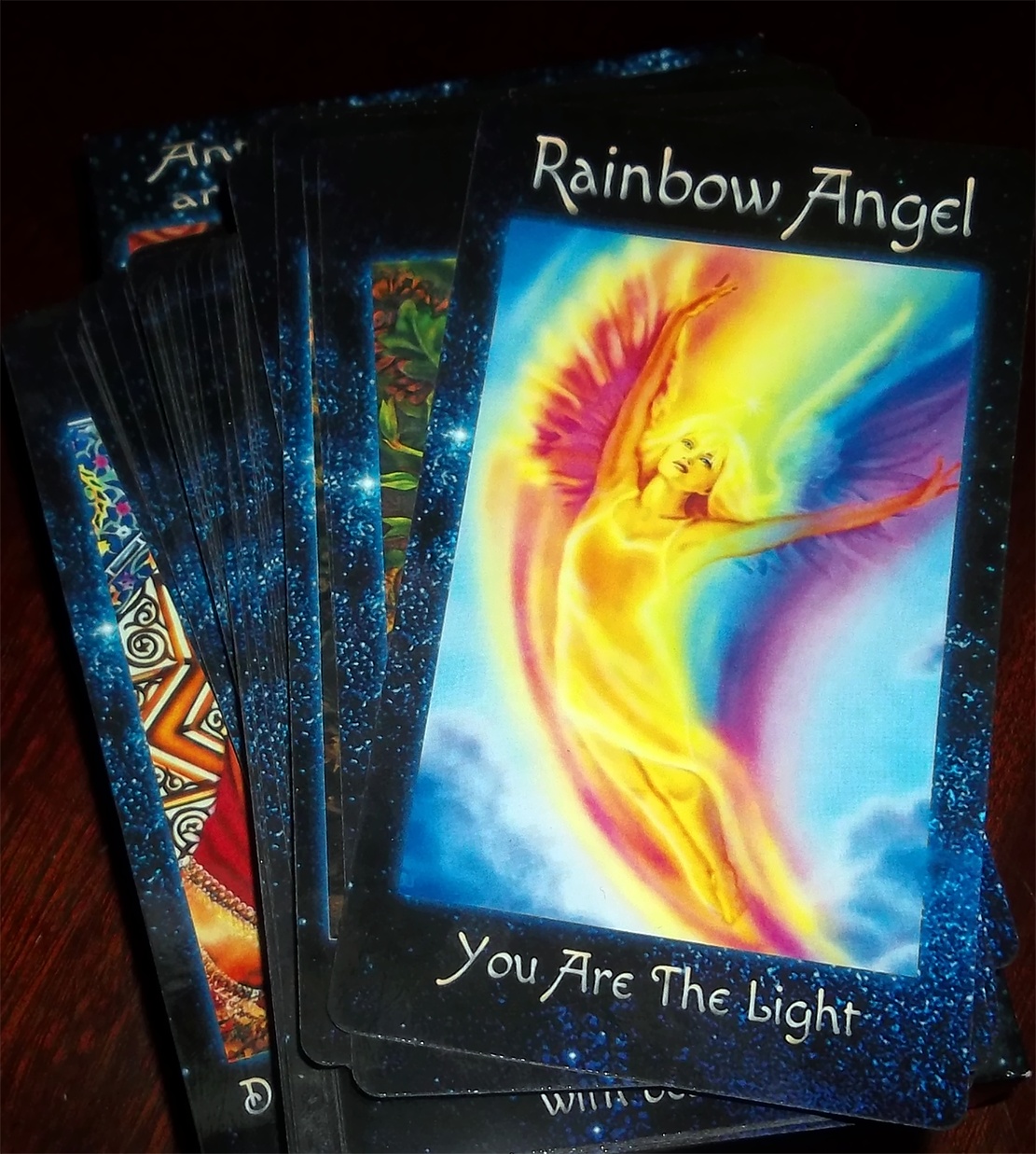 The Crystal Wind Oracle
Myth & Magic Card Deck!
Details Here!
NEW Expanded
Printed & Boxed!
Now with 58 cards!
Archive: Astrology by Dale