Category: Astrology by Dale Hits: 1672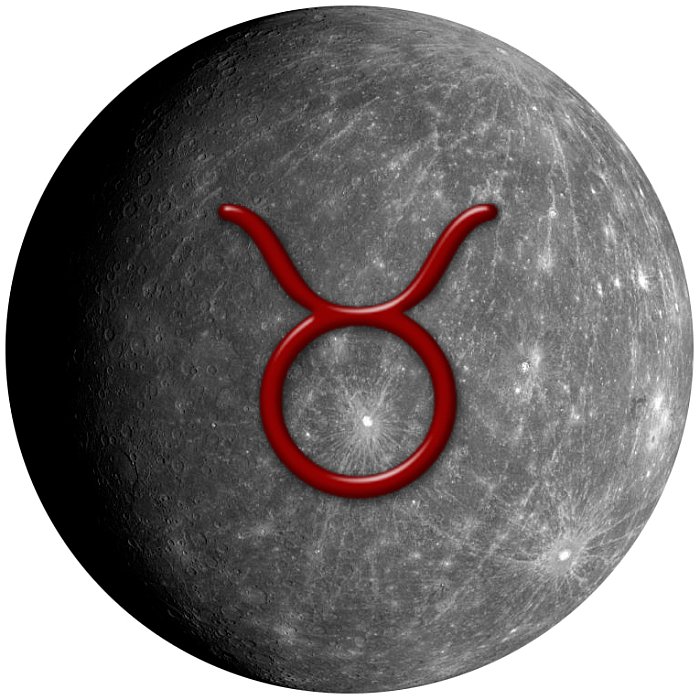 Dale Osadchuk
Mercury re-enters Taurus and visits here May 16- 12.07 am EDT until June 06- 6.15 pm EDT
We say Mercury re-enters Taurus because he was visiting the Fixed Earth sign of stability March 31 to April 20. But he went retrograde April 09 at 04 degrees Taurus and moved backward into Aries on April 20. Even retrograde motion could not stop the Aries trait of assertiveness and "Leaping before Looking". Add to that Mercury has been traveling with Uranus in Aries (breakdown or breakthrough) from April 28 to May 10. Mercury rules thoughts and perceptions, Uranus rules the unexpected and upheaval. Or another quality assigned to Uranus is "chaos''. My dictionary defines chaos as "total disorder and confusion". Well just look at the world. It has also been my personal experience and it has been difficult to stay connected to my sacred center but I guess that is the lesson of the past two weeks.
So I am hoping that Mercury entering Taurus again will stabilize things on the material/physical plane. That is the realm that Taurus is most concerned with. Its key-phrase is "I seek myself through what I have". (Alan Oken) Spiritually Taurus teaches us to love ourselves which leads to self-worth and personal empowerment. It asks us to focus on what is of real value and importance in our lives. Taurus is the gardener who nurtures the seeds that Aries planted and helps them grow so they blossom into beautiful flowers and plants. But Mercury visiting here is also reminding us to clear out the "weeds" so our garden CAN grow. Some of the seeds that got planted in the world when the planet of the mind visited Aries are corrosive and caustic. The more we as individuals focus on love and empowerment for all we will transform our world and The World.
The ruler of Mercury while he visits Taurus is Venus, love and beauty. She is currently in Aries and is asking us to focus on new ways to express Love. The spiritual focus of Aries is inspired new beginnings. The same day Mercury leaves Taurus (June 06) and enters Gemini the planet of Love leaves Aries and enters Taurus. The theme continues. In the Northern Hemisphere our Animal Totem guide for Taurus is Beaver, clearing the old and building the new. For the Southern Hemisphere, it is Snake, shedding the old, transformation, and re-birth. They work very well together for all of us. The Clan Mother for Taurus is Listening Woman. She teaches us how to enter the Stillness and hear our heart's truth. (The 13 Original Clan Mothers by Jamie Sams).
Mercury in Taurus is active on the Tarot Constellation of The Hierophant, the principle of learning by experience and becoming the Wise Teacher. Taurus is found on the 4th Ray of harmony through conflict or Harmony through beauty. It is the Ray of humanity. We have enough conflict in the world. Let us choose beauty and peace. Remember Mercury rules our thoughts and perspective. The Archangels who guide this Mercury journey are Gabriel, transformation and resurrection, and Hope, never giving up on yourself.
Mercury leaves his retrograde shadow on May 20/21 and Venus leaves her shadow May 19/20. A huge lesson I have learned in the past few weeks (especially this past week) is when you take right action the Universe totally aligns with you and supports you. We are loved by Great Mystery, always. The planets on their retrograde journeys were to help us find that right action and that love.
Blessings Dale
Dale is available for astrological consultations. To contact her you can e-mail her at or via telephone at 905-589-0192. You can also find Dale's articles on www.facebook.com and www.crystalwind.ca
Copyright Dale Osadchuk 2017. You are welcome to share this Moon information with others. Please send it in its entirety with Dale's contact information. Thank you.
CrystalWind.ca is free to access and use.
"Would you consider a small gift of $11.11 ?" :)
ॐ Namasté - Blessings!

© 2008-2018 crystalwind.ca. All rights reserved.
Archive: Astrology by Dale