Category: Astrology by Dale Hits: 1450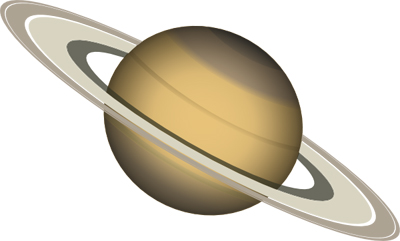 Dale Osadchuk
Saturn turns retrograde at 27 degrees Sagittarius
05 April 2017 at 10.06 pm PDT
06 April 2017 at 1.06 am EDT 6.06 am BST (summer time GMT)
1.06 pm AWST Perth, Australia 3.06 pm AEST Sydney, NSW, Australia
Because planets from Jupiter out to Pluto remain in retrograde motion for 4 to 5 months we feel the energy shifts most acutely just before and after the change in direction. Saturn's theme is personal responsibility, creating a secure foundation, disciplined action, and conservation of energy. He is seen as the Karmic Teacher. Saturn in the birth chart reveals what obstacles need to be overcome on the physical/material plane. His shadow side is contraction, limitation, blocks, delays, and restriction. Saturn is the last visible planet to the naked eye. Before Uranus (individual freedom) was sighted in 1781 Saturn was viewed as the limiter of the Universe. He had rulership over Capricorn (society's rules and regulations) and Aquarius (connection to the Universe). The message was if you went "beyond Saturn" (rules and regulations) there would be dire consequences.
Saturn has been visiting Sagittarius since Dec 2014 and will leave on Dec 19, 2017. While in the sign of The Archer he has been supporting us to build a strong foundation for our spiritual vision. Sagittarius is associated with religion, philosophy, belief systems, truth, and the Higher Mind. But the shadow side of Sagittarius is prejudice, dogmatic beliefs, and a "my way or the highway" attitude. We can see how the latter has been operating in the world recently in an explosive way.
Back to the Higher Mind. For the last few weeks I have felt really blocked from receiving messages from Source. It is like my crown chakra is shut down. It is necessary to open the crown to commune with and receive cosmic information. I believe the reason is because since Feb 18 the planet of limitation and restriction has been visiting the Galactic Center of our Milky Way Galaxy which is currently located at 27 degrees Sagittarius 05 minutes (celestial longitude).
That Center is a portal to the Cosmic Universe. The Mayan culture believed it was the gateway through which Souls entered the physical plane and when their time was done on Earth returned back through to Source. There was a lot of speculation about what would occur on Dec 21, 2012 when our Sun aligned with the Galactic Center. It was the end of The Mayan Calendar, a system of time cycles that spanned 5,125 years. Some thought it would be the end of the world. Others thought it would begin a new cycle of time. The latter must be true for we are still here on Earth.
But remember Saturn Rx is the planet of limitation, restriction, blocks, and delays and he is standing still in front of the gateway to Cosmic Conscious (the Galactic Center). He wants us, during his retrograde journey, to review and re-evaluate our beliefs and spiritual vision. He wants us to push past limitation and connect with our true self. He supports us to create a foundation in our lives that allows our spirit to be free. He reminds us "we are spiritual beings having a human experience". So if you are feeling blocked from this Saturn obstacle take time to reconnect with your Soul Essence and it will reconnect you to Source. Meditation is a way to experience communion with the Cosmic Guidance and your Soul's Wisdom.
Saturn will hover around the Galactic Center until May 23 when his retrograde motion leaves that place. He will then return Nov 14 to Dec 03 in direct motion. Interesting times ahead. Our Animal Totem guides for Saturn in Sagittarius are Elk, strength and stamina, and Owl, the wisdom to see through deception and discern the truth. I believe Owl is our strongest ally while Saturn visits the Galactic Center. Call on Owl when you need to see what is true and release what is not. The Clan Mother who guides Saturn in Sagittarius is Gives Praise. She teaches us to be grateful for the truth. (The 13 Original Clan Mothers by Jamie Sams).
I have a comical event to share about Saturn turning retrograde. Wednesday is recycling and garbage pickup day for our town. Recycling is done weekly and garbage every two weeks. We put the bins out the night before on the paved shoulders that line the street. Someone in the town's maintenance department must have decided today was a good day to do street cleaning. But the bins were in the way. So a town work crew came along and moved the bins to the sidewalk. Then the water truck and street cleaning trucks came along to do their work AT THE SAME TIME that the recycling truck came to collect the recycled items and the garbage. Because the street cleaners were in front of our house our recycling almost got missed. Not good timing!!! Saturn rules time. Fortunately our stuff was picked up. Our resident raccoons would have been happy to have the garbage hanging around for the next two weeks. The other result of this situation was it was really noisy and puppy Prince woke up early delaying my being able to finish writing this post. The only way to react is to see the humour in the situation.
So if you are experiencing blocks and delays just try to go with whatever is happening. Saturn retrograde is doing his thing. As he settles into his retrograde journey things will become less disruptive. Saturn moves forward on Aug 25 at 21 degrees Sagittarius and as we mentioned will again be at the Galactic Center from Nov 14 to Dec 03. Use the retrograde to redefine your spiritual values and vision so you can take action then in new ways.
Blessings Dale
Dale is available for astrological consultations. To contact her you can e-mail her at

or via telephone at 905-589-0192. You can also find Dale's articles on www.facebook.com www.crystalwind.ca
Copyright Dale Osadchuk 2016. You are welcome to share this Moon information with others. Please send it in its entirety with Dale's contact information. Thank you.
If anyone no longer wishes to receive the Astrological posts contact

and I will unsubscribe you from the Moon list.
Reprinted with permission.
CrystalWind.ca is free to access and use.
"Would you consider a small gift of $11.11 ?" :)
ॐ Namasté - Blessings!

© 2008-2018 crystalwind.ca. All rights reserved.
Archive: Astrology by Dale