Support crystalwind.ca with your donation and help spread spirituality and positivity.
Blessings!
Category: Channelings and Spirit Messages Written by Vania Rodrigues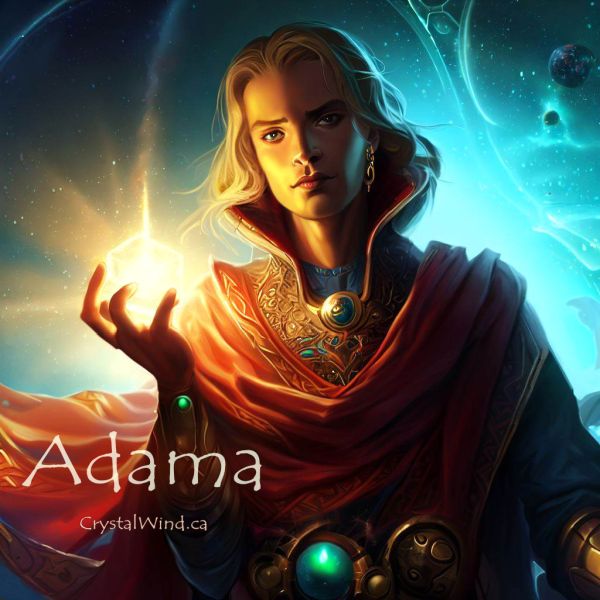 Dear brothers! AM ADAMA!
Continuing our journey, today we will talk about chapter number 2 of book I of Telos.
Many here wonder: Why do we say they are Lemurian souls? This planet was inhabited millions of years ago by many civilizations. It was an elevated planet of the Fifth Dimension. There were 7 continents distributed on the planet, including Lemuria and later Atlantis. Lemuria was a huge continent, so we can say that it was the home of many souls who arrived here to populate this planet, souls coming from many places in the universe. These Souls lived in Lemuria for millions of years. So, we can say that they are Lemurian souls, but in fact each one had its origin when coming here.
We were a peaceful people, we lived in high vibrations. The two great civilizations of that time were those of the Lemurian continent and Atlantis. We always noticed that there were imbalances of evolution between the souls that were here, not all of them were at the same level, not all of them were highly evolved. Many came here to learn with us how to develop and evolve. So we always believed, we Lemurians, we always believed that our mission was to help you evolve within the love and the Light and that there would be enough time for that.
The inhabitants of Atlantis didn't quite agree with that, they thought we were wasting time and that we should force them to evolve at any cost. There was a great disagreement between the two continents and a severe war broke out. I don't need to comment here what wars do. Yes, we lived this process at that time. And then you can ask us: "But you were so evolved why did you allow yourself to be involved in this way?" It is part of each soul to believe or not that in full love, or simply to let themselves be carried away by ideas of domination, by ideas of enslavement, which had been implanted here.
Not all those beings who came here had a heart full of Light. Many began to do their work, work that lasts until today, which is to spread power, spread war, evil. And for many years this all happened. We too had our harvest. We planted war and the result of all that was our downfall; ours and that of Atlantis. The other continents have been changing over time.
When we became aware that this whole process would take place, we asked for the dispensation of God Father/Mother to choose a place on Earth where we could take shelter and survive all that process. But for that we need to prove that we had learned the lesson, that we had understood what we had done, and be aware that we could not save everyone, just a few. And we received the authorization to create Telos, the city intra for the Lemurians. With that we managed to bring a lot of history so that it wasn't lost, but a lot was lost. But the most important thing is still with us and this will all be transmitted to you very soon.
The continent sank in a single night, many were sleeping, many were awake at that moment, and a large number of priests were ready to sing the song you know today, to bring a little positive vibration and eliminate the burden of fear that was felt. installed on all. It was a very difficult time and as it was said, not all of us, our race, our city, our Lemurian continent managed to survive. And why not? Because we didn't know for sure when it would happen, and it happened too soon. So, there wasn't enough time for everyone to flee to the shelter, which we now call Telos.
The great teaching of this chapter is to make you think about your own individual wars. Many of you think: "No, I am not guilty of any war!." Is it not? Who elects your rulers, who puts them in command positions, who gives them the power to decide for you? So, I would say that every human being on this planet has their share of guilt, yes, in every war that still takes place today, in all this violence that you live today. You have accepted this, and many times you fuel this war through hatred, envy, discrimination, the feeling of power.
Many today begin to reassess their postures and realize the number of mistakes made along the way. But the idea here is not one of judgment, it is forgiveness; and many here have done this work of asking for forgiveness and forgiving, but I can assure each of you that the world you live in today is the product of each of you. There's no denying it, there's no escaping it, everyone has a share of the blame. And I would say not only from this life, but from past lives. But now is not the time to look back, to judge yourself, to judge the other; now is the time to clear the path, clean the soul, and that's what we've been doing for these thousands of years that we've been in Telos.
We were always aware that one day we would be close to the inhabitants of the surface again and that we would help them to evolve, to no longer feed these feelings that they once always fed. We can say that we were and are human as much as you are, only that we are in a larger dimension and we are fully aware of what it is to live essentially in Love and Light, without needing anything else, and this is what we are bringing to you, this energy , this moment of union, between these Lemurian souls, who stayed here for so long waiting for this great moment of returning to the surface, of being together with you.
The feeling for each one of us who lived that moment, is of pain, for sure, but we know that each one who perished at that moment had something already written for it, and that a great majority today is incarnated in the Third Dimension, living all that provoked, everything they fed and took the planet out of balance. So, it's not the moment of judgment, it's not the moment to point out who was guilty; now is the moment of Light, the moment is of evolution, and we want to help you in this process. It is a mission that we have: To help you in this passage to the Fifth Dimension.
So I would like, within what was said in the book, to make an invitation: that at a defined time, all of you are together, each in your time, in your refuge, but all connected in the same heart, and all of us from the city of Telos will be with you, helping at this moment to eliminate everything that was left in your hearts, trauma, pain, despair, anger. It will be an unforgettable moment. And I ask each of you to try to clear all the negative feelings in your hearts. This is the big lesson here.
If each one of you cleans your heart and becomes a Pillar of Light, you will illuminate this planet. Believe it. Look at a point of light, look at a small lamp, it doesn't just illuminate where it is, it is capable of illuminating a large room, and depending on the light an even larger place. So, be Pillars of Light and the stronger your Pillars are, the more you will light up the planet, and be sure that we will be together, helping each one to overcome obstacles and difficulties.
Not everyone living on Earth today is Lemurian or Atlantean, many other races are living on the surface, but the Lemurian continent was huge. So I can say that most of the evolved souls on this planet lived in Lemuria, and right now is the right time for us to unite to meet, in the future, in a higher dimension and be able to relive good times, knowing that those bad times we all went through and that all the moments that your souls spent in the Third Dimension were necessary for the evolution, the effective evolution of your souls.
---
Translation by CrystalWind.ca.
Angels and Light Therapies
Vania Rodrigues
Founder and Owner of Canal Anjos Luz e Terapias, Projeto LACAM and Um Toque Colibri, totaling more than 110,000 subscribers to my Youtube Channels, in which I share Channels and Messages received from various Beings of Light.
Founder and Director of the Nova Gaia Association - NGO in order to bring Christ Consciousness to the hearts of all.
Training: Magnified Healing® Course, Professional Radiesthesia, Crystal Therapy, Facilitator and Akashic Records Reader, Reiki - Level 3A and 3B - Access Consciousness® Bars Practitioner
© 2023 crystalwind.ca. All rights reserved. We track all IP addresses with sniffer technology. Using a VPN will not hide your IP.
CrystalWind.ca is free to use because of donations from people like you. Please help support us!
Blessings!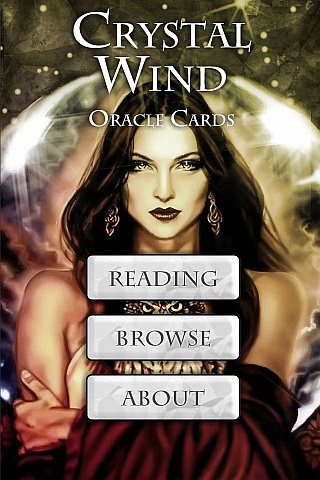 Cut Through The Illusions!
Available On

Spirit Animal Totem Of The Day!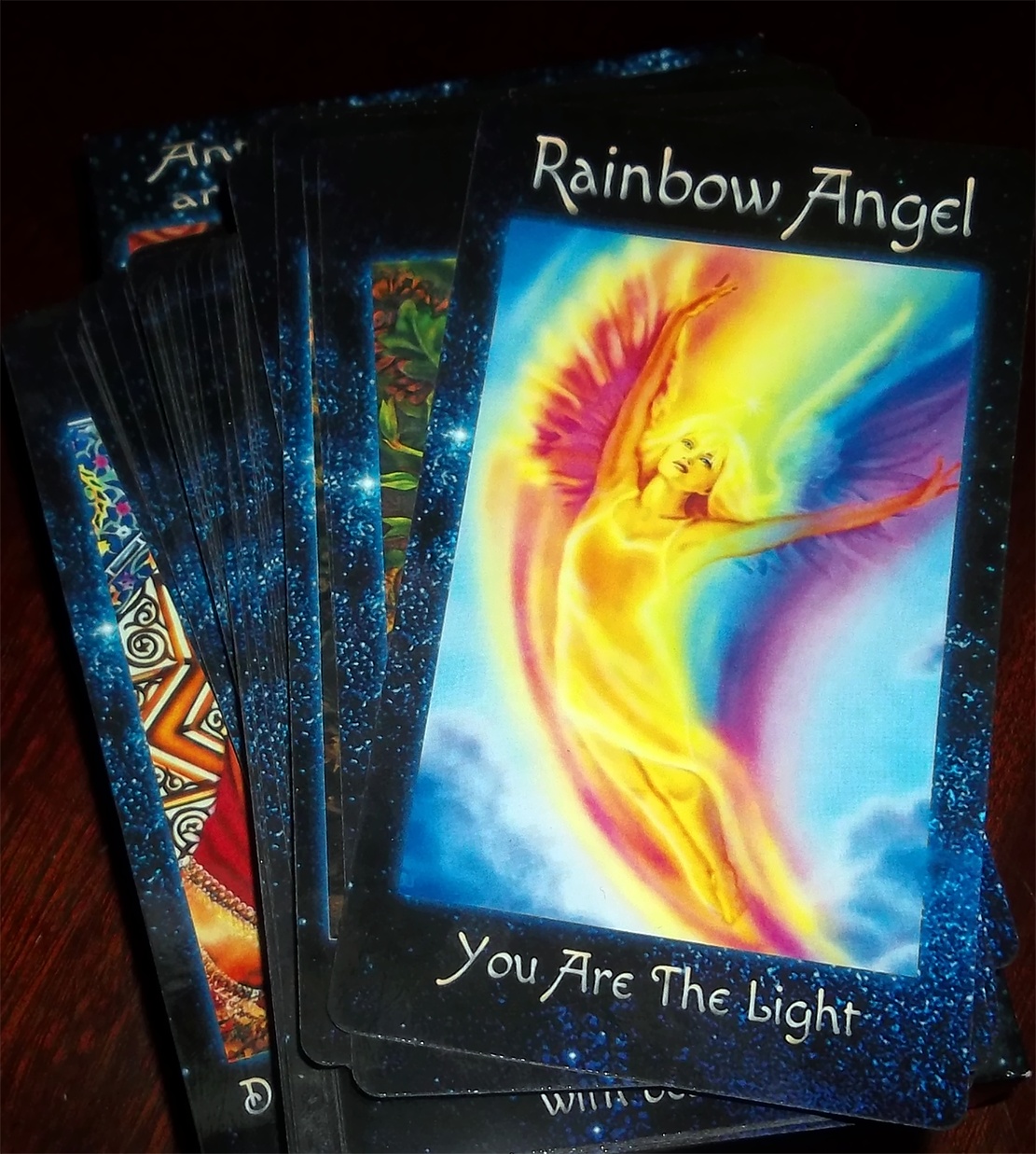 The Crystal Wind Oracle
Myth & Magic Card Deck!
Details Here!
NEW Expanded
Printed & Boxed!
Now with 58 cards!
Lightworkers Will Change the World
Who is Online Now
We have 950 guests and no members online