Category: Channelings and Spirit Messages Written by Angels and Light Therapies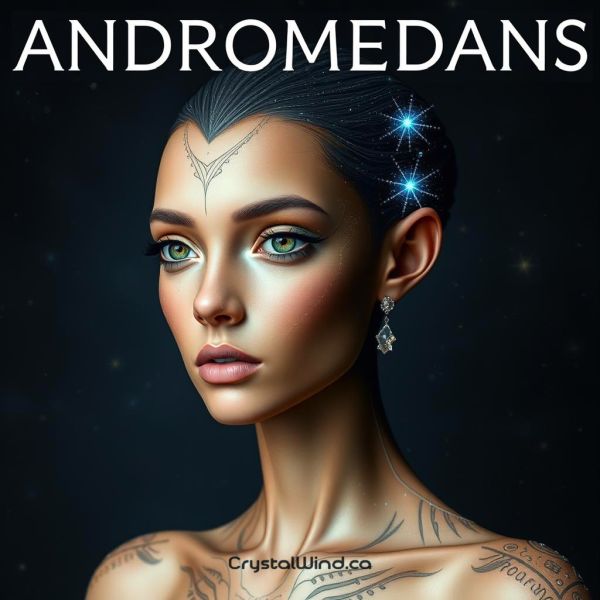 Dear brothers, from this beautiful blue planet! I'm an Andromedan!
I was here a while ago, putting my experience into this great process; and I was allowed to come here again today, to bring a little bit of our vision about what happens to this planet.
The history of this planet in the universe is known, and I can assure each of you that everyone in the universe knows this planet; exactly for the experiences you've gone through all this time. The wisdom of Father/Mother God in creating a planet so beautiful, so diverse, and we can say that it is the most beautiful in the universe; exactly so that the beings who lived there, had the opportunity, despite all the suffering, all the problems brought by duality, to find on this planet peace and harmony for their hearts.
Unfortunately, few of you are used to enjoying this beautiful spectacle. They don't usually value all the beauty on this planet. Every planet we live on, no matter who we are, is beautiful, within our vision is beautiful, until we have the authorization to know the universe. And then we can have the sensation of knowing new orbs, new worlds, new beings and having contact with all kinds of physical structure on the planet and the beings living there.
So once again I assert: beauty equal to this planet is rare in the entire universe. It's as if Father/Mother God left an open door, for when you felt away from Source, you would meet it again, through the environment of the planet's own fabric. But that was taken from you. You learned not to respect, not to love, not to value anything you have on the planet. They learned to explore without pity, without thinking about the future, without thinking about the consequences because they thought they were the owners of the planet. So they could do with him what they wanted.
Acontece que tudo no universo é equilíbrio. Tudo no universo é ação e reação. Porque a cada movimento de uma pequena partícula, isso reverbera no Todo. Se o movimento é positivo, o Todo recebe esta energia positiva e a usa de forma benéfica. Se o movimento é negativo, o todo também recebe. E aqueles que ressoarem com aquela energia, a absorverão, aqueles que não, simplesmente a ignoram. Então tudo tem reação.
So from the position that we are around your planet, we can clearly see what you have done to this planet. We understand that you were taught this, you were guided to this because the great goal was the total destruction of this planet. It would die to extinction, without the need for a single bomb, because you would do it yourself; you would destroy this planet to the last resort. But this process was stopped. And Gaia, (even the spiritual name of the planet is beautiful), is getting back together, is transforming all this negative energy generated, into love, into light. And with all this energy she is healing and ascending every part of her body.
The spirit of Gaia, the spirit of Earth, is already in the Fifth Dimension. Now the physical part of the planet is missing. This transformation of the physical part is neither simple nor easy. It is necessary that all the harm that you caused is corrected, transformed, transmuted into positive energy, so that every bit of the planet ascends to the Fifth Dimension
Today we see that you continue to destroy the planet. The lesson has not yet been learned. You continue to destroy your house, as if there was no tomorrow, as if there were no consequences for the actions performed today. Why am I saying all this? We have the ability to live in the here and now, but we also have the ability to navigate the timelines, back and forth. And we know exactly the consequences to come. There is no way to stop the process because it started a long time ago. But you can, yes, soften; yes you can, emanate love for Gaia, emanate Light, respect the planet. Each of you doing your part.
Every little particle reverberates in the Whole. So be sure that a single action, a small action that you do will reverberate throughout the whole; and other people who receive this energy, this positive action, will absorb it because they will resonate with it. So do your part. It doesn't matter that your neighbor isn't doing his. You can try to guide him, but the choice is his and with every choice there is a result. So be aware of every act you do against the planet.
Smooth your own walk, because if you start to emanate Light, love, good deeds in favor of Gaia, she will know that there is an ally there, there is someone who is positively vibrating with her, and this will be good for you and for her . So each one of you do your part for the planet, only then can you alleviate what is to come. Understand, Gaia is not causing anything. What is happening on your planet today, climate change, much more powerful events, are being caused by everything that you have done over time. Nothing else. Nobody is causing this. You will reap what you sow.
So unite in one thought, in helping Gaia. Now have the deep thought of helping the planet, it is not helping Gaia to try to get away with it. Love has to be unconditional for the planet, thus bringing to your own walk a little forgiveness for what you've done for so long. There isn't a being on this planet who hasn't done anything against the planet. So, those who go ahead to fight for the planet, don't think they're superior to others. You were not born here now, you have been here for a long time.
Many may be thinking, "But how do you know all this if you don't live here?" Don't forget that we have been here for some time around your planet and we know the whole story. We learned how you got here and in this way we can follow step by step what is happening. Just unite in one heart for the planet. I assure you that by doing this, you are even accelerating to the Fifth Dimension.
So each one of you do your part, your little part. Don't think that a small gesture is useless, that a small gesture is unnecessary, because it isn't. A small gesture is a lot for the planet, because it reverberates, and global consciousness sees it and starts doing the same. Yes, you are powerful, more than you think. They are so powerful that they brought the planet to this point. Reverse the speed of events emanating Light to the planet, emanating love to the planet. By producing actions for the planet, events have become smoother and it will be easier for you to bear it all.
We are outside watching everything. We will help you in whatever way possible, as determined by your free will. We cannot simply heal the entire planet today; the lessons would not be learned, but we will help you. But for that to happen, you have to take the first step, otherwise you will not have help, you will have to do everything yourself. So unite in one heart, one mind, one way, to help the planet. It doesn't take much, it's small actions and a few minutes of your day emanating Light and love to the planet.
When they are going to emanate Light, they emanate below the surface, because that is where the shoots, the roots, the trees are born. Light up Gaia's subsoil, so that everything that has been eliminated, extinguished from the surface, is created anew, helping with this, balance the entire planet. Place roots, ethereal seeds, in the subsoil of Gaia and watch the roots sprout.
Do this work and you will be helping not only the planet, but all of humanity to have much milder events, and to bear together all the hardships to come. Open your hearts. Gaia is not just the ground you walk on, it is not just the planet you live on; you are part of this planet and everything you do against it you do against you.
Translation by Google.
Angels and Light Therapies
Vania Rodrigues
Source
© 2021 crystalwind.ca. All rights reserved.
---
CrystalWind.ca is free to access and use.
Please support us with a small gift of $11.11 or $22.22 or $33.33.
Spirit Animal Totem Of The Day!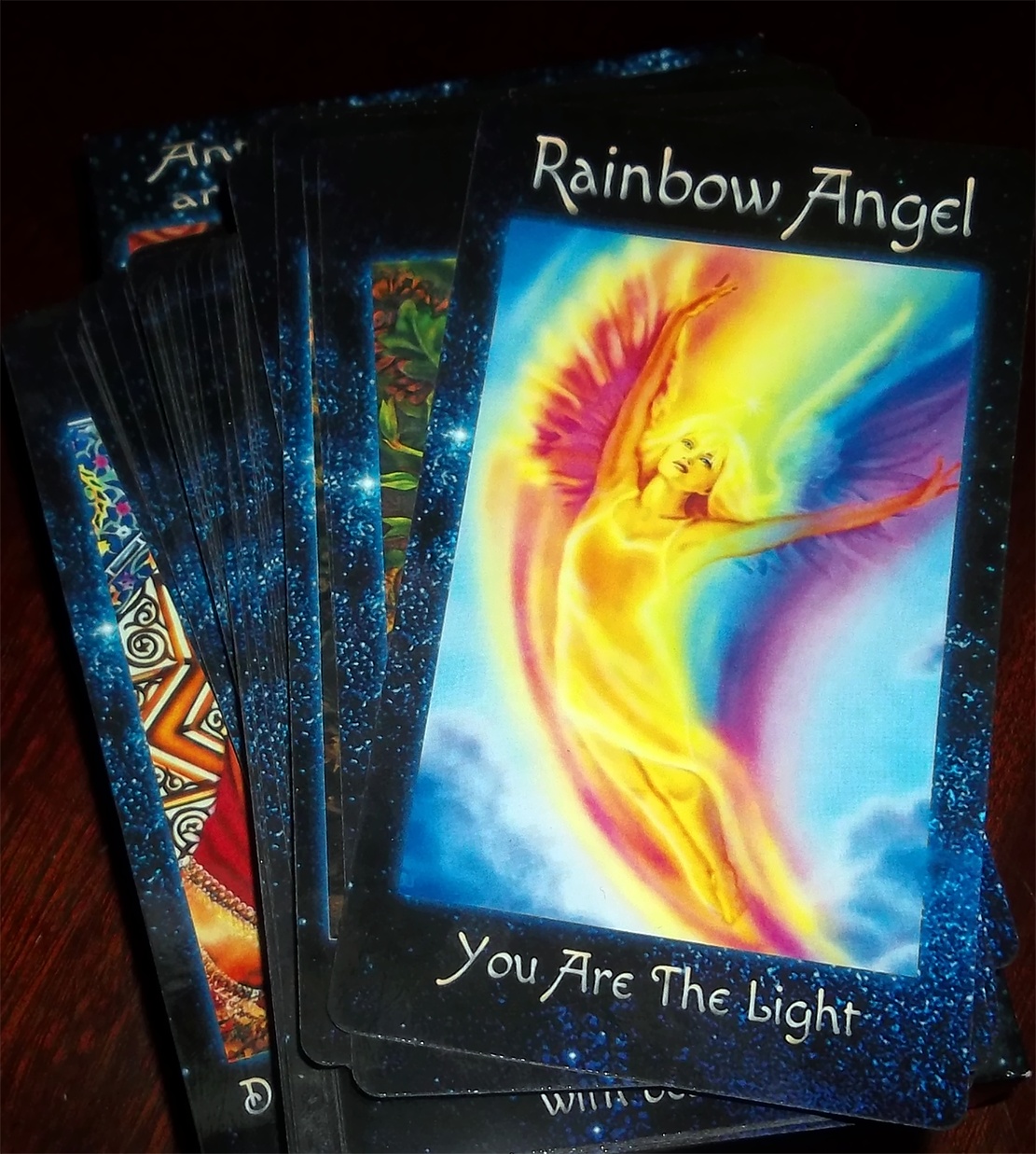 The Crystal Wind Oracle
Myth & Magic Card Deck!
Details Here!
NEW Expanded
Printed & Boxed!
Now with 58 cards!
Lightworkers Will Change the World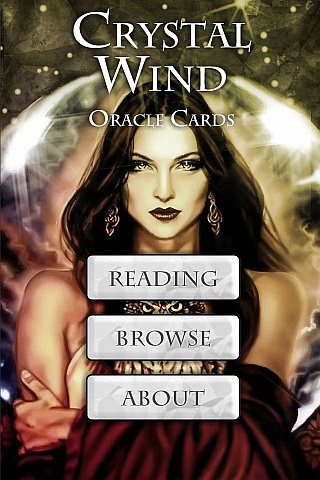 Cut Through The Illusions!
Who is Online Now
We have 759 guests and no members online