Category: Channelings and Spirit Messages Written by Natalie Glasson Views: 958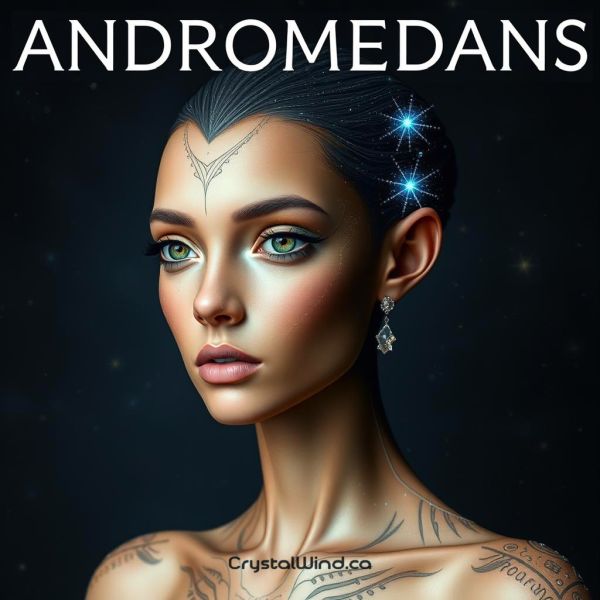 Greetings to you beloved and benevolent beings. We are the Andromedans, we come forth in love, respect, and to inspire and remind you of the truth existing within your being. We come forth with high vibrations to surround you as this is needed now upon the Earth, and to support your personal Ascension. We invite you to accept our energies, to accept our light, and presence, know we are present to serve you, and support you through these Ascension activation's and your Ascension Journey, which is unfolding for you and all upon the Earth.
We wish to speak of living your life fully. To live a full life can mean, signify, and represent something different for each being. Some believe that to follow a strict spiritual pathway is to live your life fully, others believe that to engage with and experience the physical reality fully, to experience creation and manifestation in the world is to live fully. While others allow themselves to adopt both pathways, integrating the spiritual nature and the physical nature. To live a life that is full, some believe they require certain things such as waiting for certain objects, situations, and experiences to manifest in their life. Other's feel they are living a full life when adopting a simple way of life. It may be that to live fully upon the Earth for you is to manifest your dreams and your desires.
As the New Earth Ascension Blueprint anchors, you have the ability to create and manifest your dreams and desires. There are opportunities and possibilities beyond your imagination available to you. With this in mind, it seems appropriate to contemplate and discover what it is to live fully on the Earth.
The way your life will appear to you as living fully will be different and diverse to every other being on the Earth, this is appropriate and necessary. It is due to your state of mind, your belief systems, your current vibration, and the blockages or stagnant energy you may be holding onto within your being. All of these influence the way you perceive yourself and the way that you perceive the world around you, you manifest from these aspects of yourself. Therefore, it could be said you manifest and perceive for yourself a limited reality. You may perceive you are living your life with the fullness of the Creator and yet you are perceiving from your state of mind, belief systems, stagnant energy within your being, as well as the positive and loving vibrations of your essence. It is almost appropriate to say that in any given moment you are limiting yourself from living a life that is full, the fullness of the Creator.
It can sometimes be challenging to observe, realize, and to understand when you are living fully. When you are living fully you are living from the highest vibration of light and energy available to you at any given moment. The more you raise your vibration and connect with higher vibrations of light and energy this will alter and shift your own vibration. Thus, you are constantly opening your mind, your being, your perspective of the world within you and around you. When you allow yourself to exist from the highest vibration of light available to you in any given moment and every given moment you can be sure you are expressing yourself fully and expressing the energy of the Creator fully. This means the vibrations, blessings, love, and truth of the Creator is allowed to cascade through your being, integrating into your entire being reality and creations. You are existing in a reality that is constantly expanding, your existing in a reality where you are constantly letting go, dissolving limitations and boundaries always allowing yourself the freedom of your soul.
How do you recognize when you are connecting with the highest vibration of light available to you?
And how do you recognize when you are living your life fully? You may believe you are living your life fully now, although this may not be the case. You know when you are living your life fully because you are in a state of wonder, awe, gratitude, inspiration, and love. When you are experiencing these qualities and energies, you know you are living a full life. You are living beyond the boundaries and limitations you may set for yourself. You are living from the essence of your being within your spiritual practices, physical reality, experiences, and manifestations. If you can realize whether or not you are experiencing these qualities daily, it doesn't have to be all day, simply at some point during the day. Then you can recognize you are living your life fully. If not, then there may be a need to raise your vibration, continuing to focus upon connecting with the highest vibration of light, love, and truth available to you in any and every given moment.
How do you connect with the highest vibration of light love and truth in every given moment?
We, the Andromedans, wish to share with you a very simple exercise that will allow you to raise your vibration connecting with the higher frequency of light that is always available to you. Connecting to higher frequencies is akin to steps, as you step onto one, so you are able to access the next. As you access a vibration of light, so the next vibration of light becomes available to you.
We, the Andromedans, invite you to close your eyes if you wish and take the attention of your mind and your third eye inwards into your being.
First Imagine within your being a star or a sun, whichever feels appropriate, this star or this sun is your soul.
Allow yourself to locate this star or sun, your soul within your being. As you do so, imagine sense or acknowledge that you are traveling towards this sun or star. You are being embraced in the most beautiful and loving light.
As you move into and through this star or sun you enter the Universe of the Creator. You observe and witness vast expansive space where the Creator is present and numerous manifestations of the Creator are in existence.
As you enter the Universe of the Creator there is another star or sun that is attracting your attention. Imagine that you travel forth to this star or sun within the Universe of the Creator. As you get closer and closer the energy, light, love, and truth of this star or sun surrounds and embraces you, it draws you into the core of its energy and presence. Rather than moving through this sun or star, exist in the very centre of the energy and light. You do not need to understand what the energy is. Where it came from or anything like that. Your task is to simply absorb the light. Breathing it into every aspect of your being. This light has been attracted to you by your soul. It is the next available light frequency that will support a rise in your energy vibration.
Absorb the light for as long as feels appropriate and necessary, be aware that wisdom, symbols, or inspiration may manifest. Focusing upon the light this is of greatest importance.
Feel your own being filling with light. The more you notice your own being filling with light you will discover you will gradually no longer exist within the star or the sun. You are becoming aware of your body being filled with so much light. Becoming aware of your existing upon the Earth. Light frequencies radiate from you. The light may feel familiar or it may feel different.
Take time to breathe deeply as you exist in awareness of your body, being, and your reality. Let this light connect with the Earth, your reality, loved ones, and all beings. You have accessed the next available light frequency. You have supported your energy vibration in shifting and evolving. You have accessed the highest vibration available to you.
This simple practice you can achieve as many times as you wish throughout the day; each time allow the energy to settle before you continue once more with the practice. You may find the influence is very deep and profound, if this is the case achieving the practice once a day maybe sufficient or maybe even once a week.
With this new higher vibration of light within your being, you may find you are inspired, in wonder, experiencing gratitude and love. New insights may dawn, new actions may feel as if they need to be expressed through your being. You can think back to the light throughout the day and allow it to emanate from your being knowing you are filling everything with this light. Therefore, you are participating in living your life fully. The more you practice this, the more you will begin to manifest from that light recognize shifts, alterations and changes occur in your reality. Dreams and desires may manifest with greater ease and your connection, and sensitivity to the Creator may also evolve.
Everything has the potential to live fully, when you live fully everything around you begin to live fully to embody an expression of the Creator.
We are the Andromedans, we love you, and we thank you.
Channeled through Natalie Glasson

Natalie Glasson is a Channel, Author, Workshop Facilitator, Spiritual Mentor and Founder of the Sacred School of OmNa. Natalie has been a channel for over 10 years dedicating her life to assisting others in awakening to the light of the Creator. Natalie has always been able to connect with and express the consciousness of numerous Ascended Masters, Archangels, Angels, Elementals, Goddess Beings and Star Beings. She constantly shares new wisdom and enlightenment to aid emergence of the divine energy within the physical body, thus supporting the manifestation the Era of Love.

Source Here
CrystalWind.ca is free to access and use.
Please support us with a small gift of $11.11 or $22.22 or $33.33.
Thank you!
ॐ Namasté - Blessings!

© 2008-2021 crystalwind.ca. All rights reserved.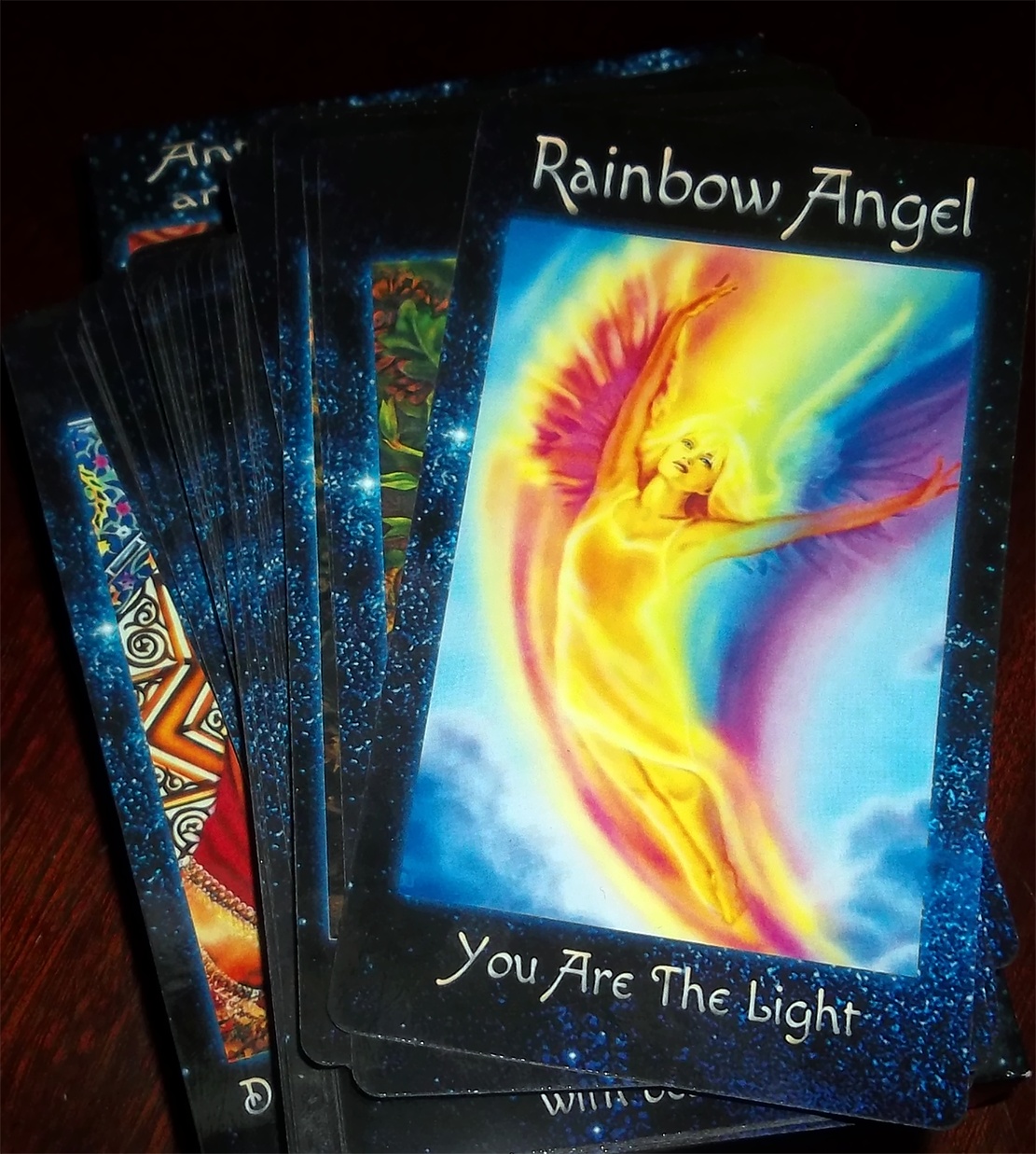 The Crystal Wind Oracle
Myth & Magic Card Deck!
Details Here!
NEW Expanded
Printed & Boxed!
Now with 58 cards!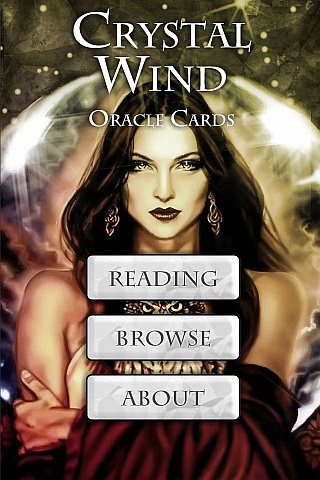 Cut Through The Illusions!
Who is Online Now
We have 1427 guests and no members online