Category: Channelings and Spirit Messages Written by Sylvain Didelot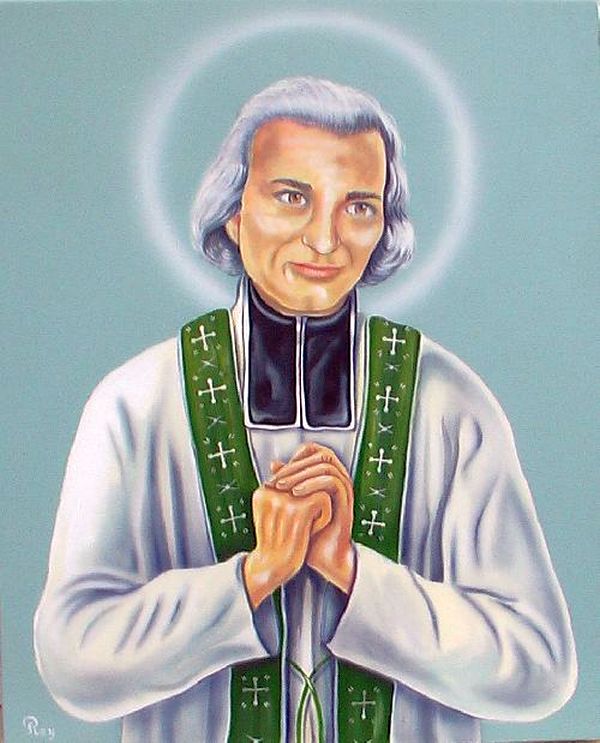 Dear, dear Friends, I am happy to see you today. I say to see you, even if I seem to have my eyes closed, my gaze is turned towards each one of you.
I observe this world. I watch his transformation. I also observe its rise, and above all I observe a demand for "techniques", "methods", "how".
Is there a method, dear brothers, dear sisters, is there a method to love the other? Is there a method to take care of it? Is there a way to be kind? Are the qualities something that is learned, that is understood or something that can be exercised, that presents itself to you? Where do your qualities come from? Your parents may have taught you to be polite, but did they really teach you to be nice? Where did this kindness come from, which I have often found in many children in my village? This kindness, it was real, it was sincere, it was not methodical, even if some little ones were sneaky at times, but overall the kindness was there, in these children.
So when you look for techniques and methods, I know other Guides and angels will give them to you, but for my part and myself, let me tell you this: the qualities of God are natural. They are not learned . On the other hand , I would almost be ready to say that becoming mean, becoming sneaky, being separated, that can be learned. But that is learned when we accept what separates, when we accept that power is given to the dominant and this, you see, I have never accepted.
I accepted the papal hierarchy I will say, but I did not accept the hierarchy of Man. I did not accept the fact that someone came to see me regularly, telling me that he was a mayor or that he was a deputy, or that he was a rights assessor, because as Bernadette told you said, I owe obedience only to the Divine , and to those who work for the complete community of my brothers and my sisters.
So my invitation is simple: let yourself be who you are.
Of course, when I say that, I sense in some of you of course, not all of you, this feeling of saying, " I'm going to be run into. I will be hurt. Each time I have shown myself to be fragile, I have regretted it . » Do not do it alone, be yourself under this great protection which is the Father.
You know, this prayer that is actually attributed to the religion that I carried, and which begins with: "Our Father, who art in heaven, hallowed be your name, your kingdom come" these first words are there to bring to you the Presence of the Father, so as not to be alone, so as not to have this feeling of loneliness, because very unhappy is the one who thinks he/she is alone, and even more unhappy is the one who knows that he/she is alone sometimes, then that in truth, it is not. My words will resonate with some, but not all.
You are accompanied by a powerful force. Let her enter you . Let it choose you while you choose it, this force of Light, this interior force which will become a kind of rigor to the Light, rigor to the Love, because that is what I preached, certainly, certainly, severely during my mandate as a priest. I will be less severe today, clearly.
Often, I entrusted strength and power to Saint Philomena, my sweet Saint Philomena. Then I understood that it was addressed to the heart of man, I understood that it was addressed to the child. She wasn't trying to convert – which I tried for a long time – she was just showing who she was, because showing is converting. Preaching is useless if you are not the very essence of your preaching, if you do not truly represent what you want to perceive, demonstrate or show . It is therefore a question of being in its pure brilliance and in its pure resonance .
Certainly, from time to time, you will return to what I have called sin. It's very normal, it's very human, but we keep this path, we keep the Light, and we keep Love as being the source of any new world ! The concrete objectives, the policies that will be put in place, the relationships between humans, it will be natural. This will naturally be put in place .
I also invite you not to put yourself in the place of the other, because behind those who want to convert, there are those who would like to influence the love of the other, by confusing it with self-love. Those will say: " If you loved, that would be natural. I said that, but when I say that, I'm not determining what "being natural" is.
I say "it will be natural", what will be natural is the path to love, not converting instantly. What I'm trying to make clear to each of you is that Love is a path, not an instant miracle – and even if the instant miracle exists, by God – but a path of Love. Love is a path, a way in which you are going to relieve yourself, little by little, of all these behaviors, of all these vices, of all these constraints also that you often impose on yourself, from the outside but also from the outside. interior, by this internal despot that some have, and then these external despots that others have, sometimes both. Your liberation will go through this path, this path of love. May my path be Love and Peace! I said it often and I often wished it to people: "May your path be Love and Peace!" »
What advice could I give you? Without method, I have just explained it to you, for my part I do not give any.
My advice will be to develop a virtue that is rigour. In other words, rigor, righteousness, honesty, chastity, tolerance, all its virtues go in the same direction. Stay the course. It's difficult to stay on course, but it's all the more important as the winds are against you. It's very easy to stay on course when there's no wind in your sails. It's harder when it's windy, and it's even harder when the wind seems to be coming from the opposite side, isn't it? And what navigator are you, if every time the wind turns, you turn too?
Be rigorous , my invitation is there, in the Love , in these acts of love, in these pronunciations of love.
The next steps that you will take on this Earth, the next – I will not say trials, will be to see who is able to share their knowledge, their time, a little of their energy, a little of their food, with others . A little, I didn't say to sacrifice either but to share a little, to collaborate, to create new mutual aid for villages, cities, communities in general .
But before that, you must awaken to the sovereignty of a people who do not need a leader, nor to be led, but to lead themselves in this way, by this compass which is brotherhood , which I can only mention again, like Bernadette today, because the path is there . The path is there.
You know, my real name is Father Vianney, Jean-Marie. Jean and Marie, here are two people in my first names that I have always loved. John, this apostle who always knew how to follow and sometimes even anticipate the footsteps of Christ, and Mary of course, the Blessed Mother as we say today, who brings so much progress in your world. And you can understand many levels of language when I say this: the Blessed Mother, who is the bearer of many advances in this world.
Sometimes people came to see me and said, "Father Vianney, I want to enter the community of God. So I said to them: "You only ever got out of it by sin" but today I would like to express what I wanted to say at that time, which was harsh, believe me, really more rough than yours, excuse me in principle.
You moved away from God by sin did not mean that it was absolutely necessary to convert, even if I invited them, even if the act of forgiveness is a very important act, an act that requires changing this vision, face at work which is yours. The Father never left, you were never abandoned by God. You have abandoned God.
When I say "you", I am not making anyone feel guilty, I am saying Humanity has abandoned God, in favor of new gods who are less loving, and perhaps even more totalitarian. These new gods are science, knowledge, power. Knowledge helps, but truth sets free. Power gives you self-esteem but not Self-esteem. All the powers should serve only the common work and not the individual work , not the idea that one has of oneself, to convert it into the idea that all the others should have.
This is what many of you have experienced, what I will continue to call sin, but what we could call a turning away from the gaze that God has on you, and that you have on God. You turned away because you sought reason rather than love.
I repeat, do not feel guilty when I tell you this, it is not at all my goal, what I am trying to tell you is: you have never been abandoned. It is, in a certain way, you who have given up a little and you do not dare today, for many of you, to return to this Holy Father, to return to your Christic state, to return to this divine power of Light which is yours.
You dare not go back, thinking that you will not be welcomed, or that it will require what, even more of what has lost you, that is to say even more knowledge and power? No. Returning to the Love is a simple act, a simple choice, a very simple, eternal work, leading you to your brother, your sister, without the slightest cruelty, without the slightest desire to convert, I repeat, simply with desire to share, and to be in this divine work which is yours .
Ah my children, if you only knew how happy I am to see this being done, sometimes by complicated paths, sometimes by paths which seem a little forced, but it is being done!
To be in Peace, to be in Love, that helps us to grow, together, because each one of you comes to enlighten this divine church that is the world. Each of you comes to illuminate his path, his trajectory, in Love.
The path of Love is a path of Peace, a path of forgiveness and sometimes a path of thorns. When I speak of a path of thorns, it means that sometimes, sometimes but not always, sometimes you will have to be willing to walk over you, to go beyond the little self, to admit your mistakes, your wanderings I should say, because there is no error for the Christ in you, just wanderings, just your self-convincing that you are on the right path, when there is no right path except the one that crosses you, and not the one you choose . In other words, the work is simple. It is felt to be right, within you .
I therefore invite you to simplicity, to this wisdom of understanding you have never been abandoned. Yes, it is true that some of your ideas you will have to leave behind, they are not that valuable.
You need the Eternal Cup. Water will be given to you on the way, and this eternal cup is to accept to receive, to accept to receive water from nature. In this caricature allegory that I am giving you here, you are all on the way with fifteen, twenty liters of water on you, forgetting that nature is full of this water, in many places in the world. To drink you are weighed down with "just in case", "you never know", "let's put aside", "let's not give and if someone ever needs water, my god, let's keep -the ". Look at this allegory I'm talking about, I'm sure you sense it.
Go lightly. Give and you will be given. Love and you will be loved. Share and we will share. Feel the Love of God and you will share it too. The more you share it and the more you become that, the more you become that divinity. And to be divinity is to find your work along the way, to find that path that brings you to Love and Peace.
You are so, dear brothers, dear sisters, my dear children – should I say sometimes – so much to ask ourselves: " what is the work that I must do on this Earth? Rather than saying, "Who am I to serve on this Earth?" Who do I want to serve on this earth? »
Who do you want to serve? For whom would you accept to work as you say, or to work for? Who is the angel, the Guide, the God you wish to serve, through Love of course? This is the real question, because when you agree to serve the Love, it is the Love who serves you what you must do .
Who do you agree to serve? Are you capable of feeling like servants of the other, of others, of any other? Are you able to return, if only a little, to this position of humility and simplicity which is necessary to advance in the work which is yours? Humility is not an easy act, because some will go back a long way, but it is a work that is so, so much to remind you of your true nature.
Children of the Light, none of your quests are useless. The treasures you seek, you already possess. Accept to receive them. Accept to receive Love, Peace, Grace and Sharing. When you truly accept this, you will miss nothing, I insist, you will miss nothing.
Don't leave so much power to possession, to possess yourself. Let yourself be possessed by Love. This one will protect you, preserve you. He will be your shield against many attempts, now, from the work of the one I have called the grappling hook, these demons, these entities, these energies, which seek to keep you under duress, which seek to keep you in the separation, in order to prevent the advent of the new world from being real.
But this advent is real. To oppose the advent of the new world is just to deny what is. He is already there. It is already present, this world of Light and Love that you have been claiming for hundreds of years.
It's just a question of changing the rules of functioning of this world, and of entering again into the community, into the fraternity.
Nature will help you of course, by many bizarre behaviors you will tell me. You will be helped from heaven, physical, non-physical. You will be helped from all heavens.
Then, bravery will be necessary, because it is being brave to drop your arms, to put only a shield of love before you. And if you do that, do not doubt it, the army of Light which will be before you, will be of a power that no one will ever be able to reach the Love that you will be.
Our speeches today aimed to make everyone aware of who they are, of the Love that accompanies you.
Marie will show you who she is. She will show herself, because she still wants to prove that all this is real, in order to erase the doubt of some unbelievers sometimes. And the Love does not need to show itself in truth, because it is already there.
Brothers and sisters of Light, I love you. God loves us and everything is fine. Amen.
Translation by CrystalWind.ca
---
John Vianney (born Jean-Baptiste-Marie Vianney; 8 May 1786 – 4 August 1859), venerated as Saint John Vianney, was a French Catholic priest who is venerated in the Catholic Church as a saint and as the patron saint of parish priests. He is often referred to as the "Curé d'Ars" (i.e. the parish priest of Ars), internationally known for his priestly and pastoral work in his parish in Ars, France, because of the radical spiritual transformation of the community and its surroundings. Catholics attribute this to his saintly life, mortification, persevering ministry in the sacrament of confession, and ardent devotion to the Blessed Virgin Mary.
Very pragmatic training as a quality specialist and computer scientist, Sylvain Didelot has been interested since his childhood in the world of the paranormal and spirituality. Initiated in multiple healing arts, he discovered canalization in 2005. Since then, accompanied by many beings of light, he has also been a lecturer, writer and spiritual accompanist. Its work is to guide and make each one accept his own divinity, thus revealing to all new possibilities of interpretations and manifestations of the world around us.
© 2022 crystalwind.ca. All rights reserved.
---
CrystalWind.ca is free to access and use.
Please support us with a small gift of $11.11 or $22.22 or $33.33.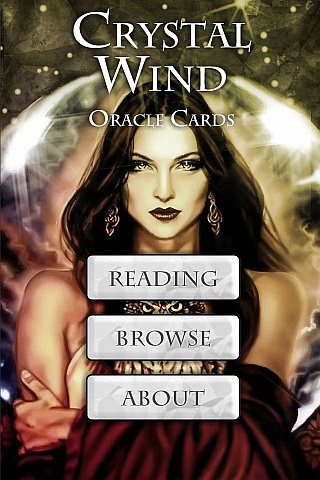 Cut Through The Illusions!
Available On

Spirit Animal Totem Of The Day!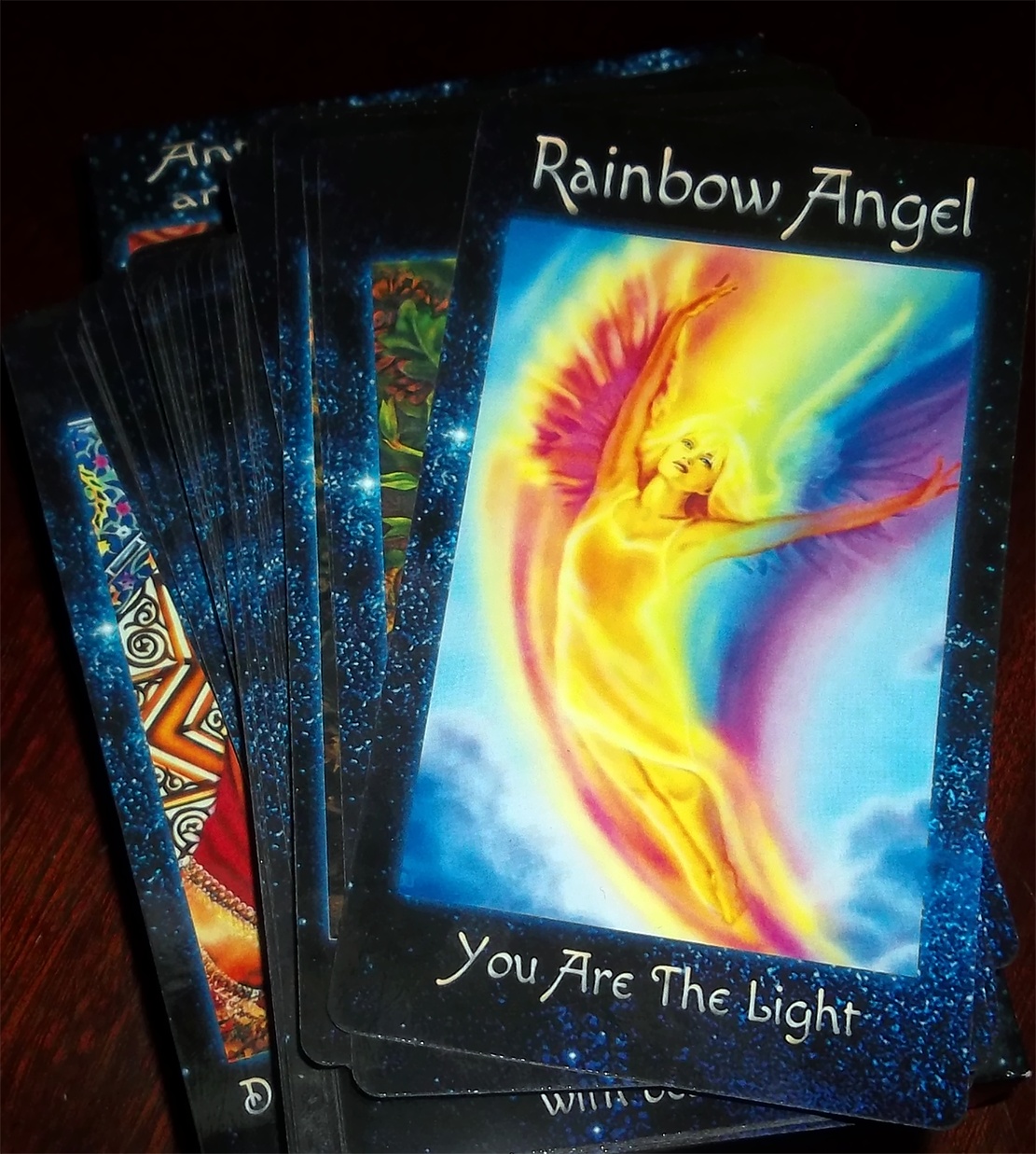 The Crystal Wind Oracle
Myth & Magic Card Deck!
Details Here!
NEW Expanded
Printed & Boxed!
Now with 58 cards!
Lightworkers Will Change the World
Who is Online Now
We have 801 guests and no members online