Category: Channelings and Spirit Messages Written by Sylvain Didelot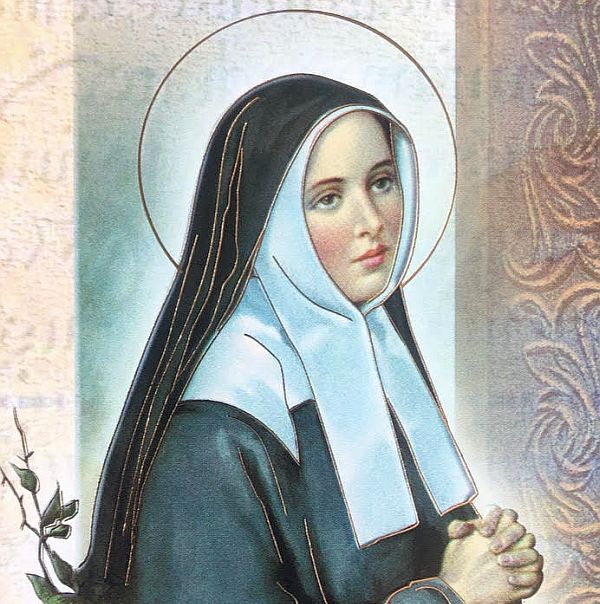 You are the guide you are looking for, you are the love you are looking for. You are all of this and more.

Good evening to you Children of the Light. I am Bernadette, Sister Bernadette. I rarely express myself through this means of channeling, the use of a medium. Today I felt its place, and I also feel, within myself, its audacity and strength.
I lived, in the existence that you know me, much of what you call miracles in the form. I saw our Blessed Mother the Virgin introduce herself to me and my friends, there are so many people in the fraternity that we are.
So I also announce to you today , the Blessed Mother will present herself to this world again and again, the one you call Mary . His presence by your side, by our side, should not be in doubt. She works in Peace, for Love and through Love. This is also what I want to convey today, through my words and through my speech.
Of course, you know troubled times. I have known them too, I have known times of war. I have known times of temptation, the temptation of simplicity, the temptation of not resisting. I thought for a very long time that I had to, how to say, submit to everything and I understood, then, that I would have to submit to God only and to his own will, but not to that of men.
The will of Man is often a will to power, often a directive will, which is not in love and fraternity, but which creates camps and oppositions . I felt that. So I chose to retire only in the orders, therefore in the vow of fraternity, in the vow of collaboration with all and of help, for all those who asked me for help and who still do so today. , because I hear the prayers and I want to access it as much as possible.
Souls of Light, I know your divine birth. I know the perfect incarnation of the divine that you are, and I invite you, not to revolt, but on the contrary, to the implementation of fraternity, to the implementation of exchanges, to the implementation of Peace, and finally, to no longer grant power to what divides, or to those who divide .
Union is not strength, union is love above all, this Love so great that the Mother wishes to give us.
This Blessed Mother, this joyful, happy woman, who is the Blessed Virgin, invites us to recognize in ourselves also our parental Essence, not only the same family, but also the fact of taking care of all, because this time is not not what you believe, in the appearance of what is shown to you. It's not just this ordeal of illness that many tell me about. There is also this taste for sovereignty, for the resumption of fraternity, I repeat, and this is, above all, the phase of transition which brings you to a world of Light and incarnated Love. This world of Light and Love, it is soft, tender, joyful. Do not doubt your arrival. Admittedly, the path often seems difficult, arduous and long, but the virtue of patience is also a great virtue.
Do not amplify your emotions too much, here is the advice I can give you. Don't amplify how you feel. Let it scroll inside you, entrust it to the Guides, to the Spirits, to your angels, to the Light in general. We are with you. We are here to help, protect, serve. This is what will work in liberation, you and us .
This liberation of which I am speaking is not that of the time you are living, but that of a whole cycle which is ending now, which is ending, I almost want to say when I speak to you, for you bring us into another phase of evolution, of course. But this ordeal, these times in fact, lasted hundreds of years, not a few hours, not a few months, not a few years, but it has been a few hundred years now that the peoples have lost fraternity, in favor of profit, to for the benefit of money, for the benefit of power, for the benefit of vice, of all kinds of lust.
I don't condemn those who have been there, I myself have gone through many invasions of my conscience, many distractions, many beliefs, but the Sweet Mother, what did she remind me of? Don't look – Don't listen – Don't gossip. No slander, be in confidence, in confidence that the one who is in front of you is your brother, is your beloved sister. Happiness and wisdom pass through this Consciousness, through this knowledge.
Humanity is great and loving. It is a humanity that knows how to manage with this world, that knows how to use the world, to serve the world. So to serve the greater work is above all to serve your divinity, to serve your faith. I'm not talking about religion, even if I'm talking to you about Sweet Mother Mary. I am not talking to you about Christianity which would be superior to another. You know, today where I am, nothing is superior to anything. The only religion is Love, a lived love, a peaceful love which does not seek to harm, neither to build nor to deconstruct, a love which is content to be, in its place, in the place where it was put. this Light that you are.
Dear Souls of Light, this is how I call you, how I urge you to your own Light, to your own relief. You are the Great Master you seek, you are the Guide you seek, you are the Love you seek. You are all of this and more.
Dear Children of the Source, none of you are abandoned, forgotten, or even mistreated despite appearances. I hear it, understand it and know it. You are in the common work of opening this world to its own Light, in this new field, in this new year. This will be a year of coming into the Light for many, regardless of how they come into that Light.
Some might say that I invite you to enter orders, I cannot say that it is entirely false, I must admit it to you. I invite you to wisdom, once again, not to exaggerate what is, to also let yourself go through experience, knowing where your heart is, and what it wants to do. Does your heart really want to divide? Does your heart really want to put his brother or his sister aside, under the pretext that he would be right or that she would be wrong? Here you seek to keep trust in yourself, rather than trust in God. You are well turned for many of you on the side of this yourself, on the side of this preservation of the self instead of the preservation of the Great Self, of this higher Being.
Please don't seek so much to preserve the form as to preserve the substance of who you are. Nothing beats disguising God in you, disguising The Love.
I would like to spend my Heaven caring for each one of you, and I know you are cared for. You are supported by your Higher Consciousness, my channel would say. Personally, I am going to talk to you about your father in fact, about your celestial Father in a way, about an energy which can advise, help and love, just as the divine Mother can advise and help. To do this, create a space of Peace within you, and the space of Peace within is created by accelerating Peace.
So how to create a space of Peace and how to accelerate Peace? Ask yourselves, dear Souls. Put yourself in this mindset: for a few moments I don't hear, I don't see, I don't speak. Everything that goes through the word, everything that goes through the eyes, everything that goes through the ears, I don't know. I only allow this language of Light and Love to pass. I only let go of this feeling that I am loved. It is this feeling of the Father's love for me but also of me for myself, a Love of which I am worthy. It is to this feeling that I will give time and space inside me, to this feeling so real that I am loved. In the silence which settles down following this exercise, you will have touched this loving peace of which I speak, and you will have accelerated this Peace. It will bring you great good, great strength. The Love of God is the love of all that is.
Our words can often seem light, not very deep, some would say. It is the wisdom of the child. It is the love of the child. But the child is already in heaven. What I mean by that, what we say, in this path, is that you are the translation of the Divine . The child translates the Divine into his words. He brings his emotions to you, does not hide them. He brings his heart to you, does not hide it. He brings his anxieties to you too, does not hide them. And that is translating the child, translating the Divinity too, it is not retaining in oneself. But what serves you is the fact of not letting words pass.
When we speak to you, we often use the words of our channel, perhaps even sometimes its expressions, because this will make our path, the work, more fluid. I notice it, I who don't do it often. It smoothes the way to let the words pass, to let the expressions pass. It also means leaving speech freer too, and not hiding behind complicated, incomprehensible language, but a language that is understandable to everyone, because it is our desire to be understood by everyone. None of the true teachings of the Light are completely hermetic or require an obscure vocabulary. God's truth is simple, his words are simple.
I wanted to tell you that you are entering into the Love of the Mother, into the Love of Mary. She will represent herself, she will reappear again, to express how much this Light is alive, vibrant in this world full of love and peace .
Brothers and Sisters of Light, I am going to leave you alongside another father, another brother, whom you know under the name of Saint Curé of Ars, and who is your brother, do not doubt it.
Translation by CrystalWind.ca
Very pragmatic training as a quality specialist and computer scientist, Sylvain Didelot has been interested since his childhood in the world of the paranormal and spirituality. Initiated in multiple healing arts, he discovered canalization in 2005. Since then, accompanied by many beings of light, he has also been a lecturer, writer and spiritual accompanist. Its work is to guide and make each one accept his own divinity, thus revealing to all new possibilities of interpretations and manifestations of the world around us.
© 2022 crystalwind.ca. All rights reserved.
---
CrystalWind.ca is free to access and use.
Please support us with a small gift of $11.11 or $22.22 or $33.33.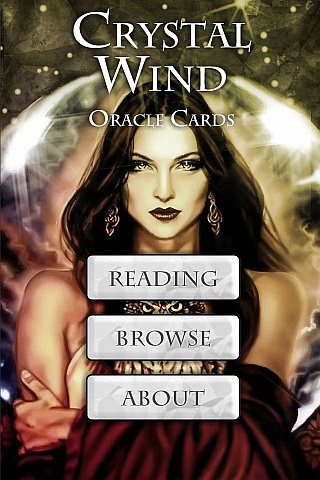 Cut Through The Illusions!
Available On

Spirit Animal Totem Of The Day!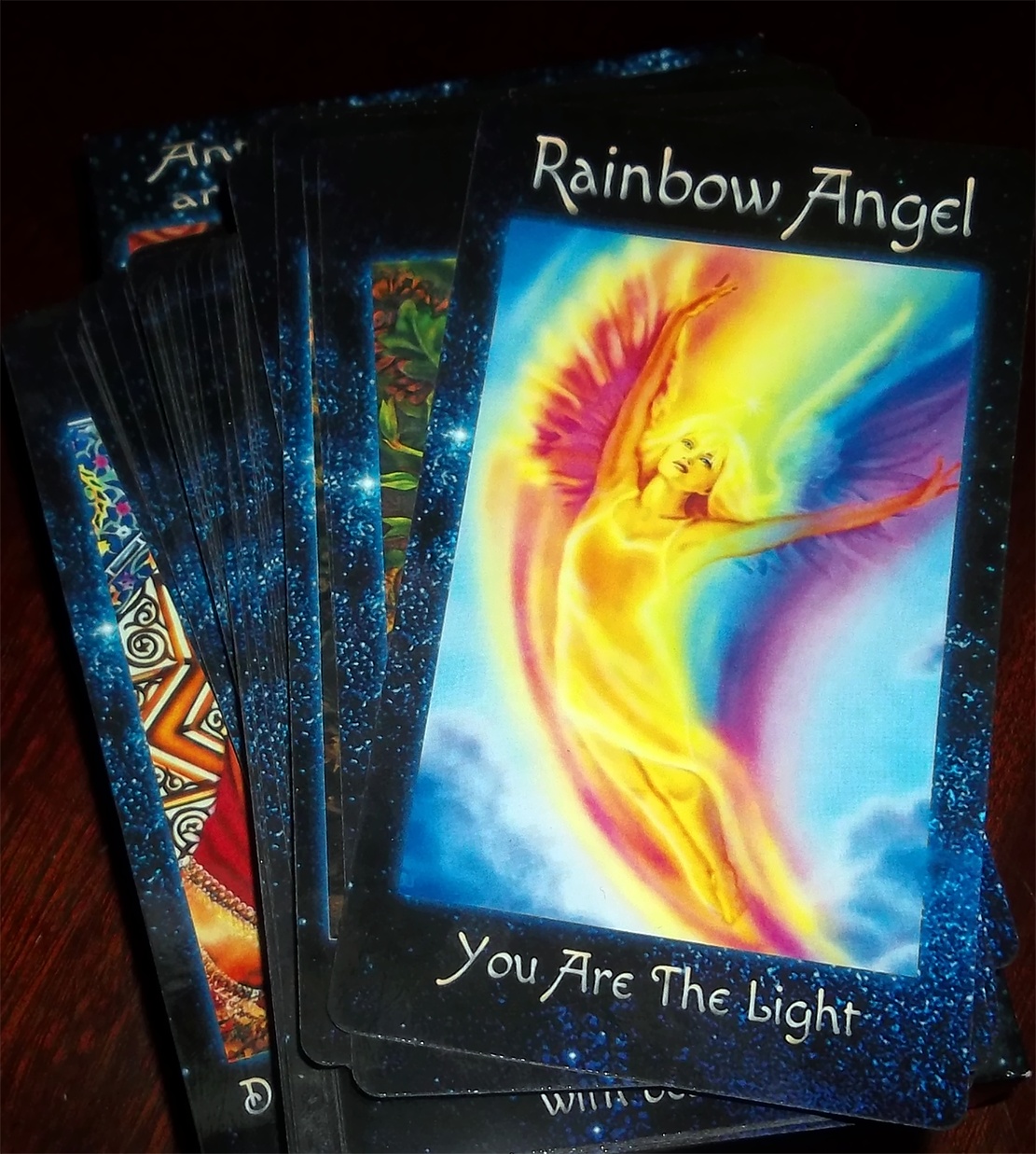 The Crystal Wind Oracle
Myth & Magic Card Deck!
Details Here!
NEW Expanded
Printed & Boxed!
Now with 58 cards!
Lightworkers Will Change the World
Who is Online Now
We have 892 guests and no members online