Category: Gillian MacBeth-Louthan Written by Gillian MacBeth-Louthan Views: 1707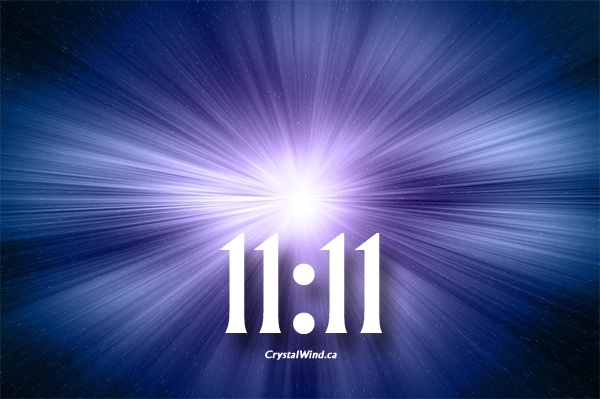 Imagine the number 11 above 11:11 see it as extensions, ropes coming down from heaven, all we have to do is reach out and take hold and lift our body mind spirit upwards to a place of seeing a place of knowing and a place of love. This 1111 one to one to one to one, Heart to Heart and light to light to let's reach out past disease, death and boundaries into a place of pure light. As a planet as a people as a species we shifted things in 1992 we saved Earth, just through actions of the heart. All of us are older now maybe not as wise as we could be but we still hold imprint of that place and time and promise. As a planet let's lift up to a place of permanent healing and Love.
All of heaven known and unknown enters through this 11:11 Gateway. Align with all you know to be the highest love. A flooding of the heart allows you to rise above previous emotional tide lines and the barnacles of this past year. Set sail into a heart that is free of debris, free of the definitions of the past. What is good within you has survived the storms and floods. What was darkened will be cleared and polished into a bright light. Anoint with this knowledge for a new level of life that has been sequestered bursts forth from your atoms. You are surging with galactic memories and truths that have laid dormant deep within your DNA, waiting for the exact energetic signature to awaken them.
Burst free from the previous shackles of limitation and fly high on the spiraling winds of truth beyond thinking and time contained. Your eternal heart will lead you in the direction of perfect flow. Yes you are coming undone, yes you are releasing, and yes you will lose focus of what you thought was truth. Jump from this bridge of limitation and learn to fly by trust and trust alone. There is no one to stop you, but you. Your life is your own creation choose either to be a victim or a victor. Move toward a longitude of light that awaits your presence. Light has a need to serve to embrace to become one with. Without you the light sits alone in waiting.
11:11 is a number activation sequence. Each time that you see 1111 on a clock it represents that you are being given an opportunity to walk into a 'Gateway of Manifestation'. The universe has just taken a snapshot of your thoughts, which then are manifesting into the physical in record speed. The time period from November 11, to January 11 is considered to be the HOLY TRINITY months. All in All it is a divine decree and opportunity issued to all of earth. Wake-up, and become your true light. Eleven is also the number of masters. 11:11 is an encoded molecular structure of Remembrance, activating the Master of Light we have always been. This is the Biological Ascension, and 11:11 is the Ascension Doorway. The Light of Ascension comes in many forms and on many levels. It comes not always in one day, or one moment. For we Ascend and descend continually word by word, thought by thought. Ascension is birthed from every breath, every thought, and every word.
The energies of the 11:11 doorway are enhanced by nature this year, All of life sees you and knows your secrets. The trees whisper about your sadness, the fairies leave you a feather as a sign you are loved and watched over. The birds sing to heal you. This 11:11 door asks you to listen to what earth speaks to you. Hear with your heart. Use the silent sounds within your own quiet universe. Allow the pulsing of your blood the beat of your heart, the sound of your breath to be heard as music of the spheres. Even the cracking of your knees and bones gives to you the sound of life, in all its frailties and vulnerabilities. Humanly you expand, and spiritually you will soar.
Use this time to decode the secrets that live within you. You exist multi-dimensionally. All of your actions of earth are as a centerpiece. You are an intersection of dimensional fluxes and time adjustments. All of your choices here on earth influence the outcomes of other stellar and galactic experiences. All avenues of time and space deliver you messages, incoming and outgoing, time to listen and learn.
You sit at a longitude and latitude that requests the presence of a higher level of your own light. Your soul broadcasts beyond the boundaries that you knowingly seek. The next level of attunement that you seek lives within the solar crossings of your light and thoughts. Your spirit stands ready to take you to uncharted territory. Everything stretches itself looking for more of its true identity. As you stand in this portal there will be no more excuses. Everything that you do in upcoming time influences the outcome of events. Every negative thought that you have about yourself or others shifts the scales of polarity. Every positive thought that you have shifts in accordance with the light. No longer are you at the mercy of others. All of life and light sits and awaits your actions, your thoughts, and your clarification.
The 11:11 doorways are continually expanding and contracting in accordance with humanities needs. Like one who stands in front of an automatic door walking back and forth before making up their mind – should they enter or should they exit. You no longer have the luxury of playing with those automatic doors of expansion and contraction for all movement forward is not to be taken for granted. All movement backward is also taken literally. It is time to make internal peace with your God Light within. It is necessary before you can ever see the external peace that you so seek.
Octaves of what is hidden reveal itself as a scroll is rolled out to be read in the language of the heart, but not understood by the eyes. Everything holds a holy composition within it. We are living light. Within your words, within your voice is living light. You are the Language of Light that you so seek to speak. The geometry's of your words and your intent is felt above all other things.
The Quantum Awakening has been Serving the Global Light Community since 1986. This newsletter is Spirit Driven and has been in circulation since 1986. It reaches a core group of millions of dedicated Planetary LightWorkers. One to one, light to Light, it births itself into completion from that point forward. This newsletter is lovingly crafted by Spirit. Any imperfections in spelling and grammar only enhance its beauty and uniqueness.

Source Here
Image by CrystalWind.ca
---
CrystalWind.ca is free to access and use.
Please support us with a small gift of $11.11 or $22.22 or $33.33.
Thank you!

ॐ Namasté - Blessings!

"Life is an echo, what you send out comes back."
© 2008-2021 crystalwind.ca. All rights reserved.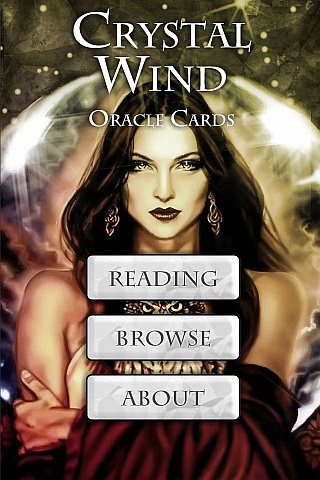 Cut Through The Illusions!
Who is Online Now
We have 1531 guests and no members online