Category: The Ascended Masters Written by Jahn J Kassl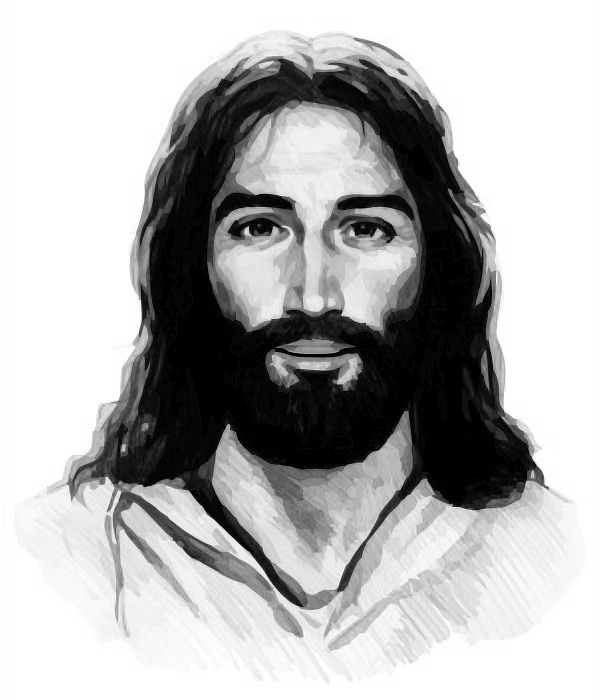 Do not worry about tomorrow, what to eat or what to drink, for He cares for you. Worry only about the kingdom of God and everything else will be given to you.
Have Your Power (Part 2) - 6th Revelation
The longing for God
JJK: Beloved Jesus,
Have a good afternoon, now that a night has passed since the 6th Revelation was given – now I have read it and in fact this is how many people certainly feel:
"Arrived on 5D and still busy with the old things."
SANANDA: Yes, beloved Jahn, I bless you and am with you, always, and so I am in your presence now. And I am in the presence of the people who now encounter these lines, because: YOU MEET ME!
Well, people have fears, as I said, and as a result they are not able to act decisively. This delays enlightenment, because before the way into the heart is not completely free, the last insights can not be made. And now we come to an essential point.
It is the "longing for God". Did you know that the longing for God has the greatest transforming power, energy that immediately transforms any imperfect state into love?
JJK: Now that you say this, it seems very familiar and logical to me, because I know about myself, when this "longing for God" awakened in me, I began to become unconditional in my decisions and intentions – everything before that was more of a gimmick!
SANANDA: That's what matters! On the LONGING FOR GOD!
If this appears, all fears disappear by themselves, because then nothing else is important to you than to recognize, than to return to the Father, than to go to heaven, to be with Him, to be with Her – for eternity.
Without the longing for God, a transformation process cannot be completed. Why? Because longing opens the doors to the last realization.
All by themselves they open themselves to such a heart, because for such a heart nothing is of importance except the desire to be one with God. The work on the transformation of one's own being comes to a standstill, so that you do not enrich this process with the longing for God.
This is quite natural, because you dare to skip the deepest abyss only when you can no longer lose anything, so that life seems almost indifferent to you, so that you no longer feel any true content, no value, in what you live and do on earth – so that you are alone and no matter what happens to you, can no longer be touched by events in the outside, because your heart is only consumed by it: to look at God!
You must be completely filled with it, "possessed" of God, think Of Him, feel Him, see Him everywhere – then the last corners of your heart open and God comes out in all His majesty and rises to heaven.
When does longing awaken?
JJK: Is the longing for God "placed in the cradle" or can it emerge in every human being?
SANANDA: This longing then awakens when saturation is reached! The saturation of wanting to live another life in illusion. It occurs when one has grown tired of the old game, so one expects more from life than the narrow boundaries in which it takes place.
The "saturation of illusion" must be reached, then the longing emerges by itself, since only then is one ready to raise the decisive questions and only then has one matured so far as to really want to look behind the veil and to be able to do so; that's one thing.
But there is also a second moment that produces longing, to a certain extent forces it. And this is now widespread, among those who have opted for the fifth dimensional level and who still have remnants in their souls, who cling to the old concepts of the time.
It is the fact that these people face an abundance of frustration. Events that line up in a seemingly endless chain, link by link and which produce all the topics that are still unseen.
That is, these people today are surprised that so much of what they thought had long since been given seems to be repeating itself. It is the means of these days to ignite the longing for truthfulness in these people in a very short period of time.
"Crash Course"
The old souls, who are currently on Earth and support the process of elevation at crucial points, no longer need these frustrations, they have long since had enough of them, but souls who are younger but still ready for Ascension are now prescribed a "crash course" so that they lose interest in the game of the old times. There are no more lives left for this, but this time is no longer available, so all the unredeemed topics come out as events that very often painfully push themselves into such a life. Until these people are ready to let go of everything and accept everything.
Because if you first lose the fear of fear, then you are ready to jump and plunge into the arms of God. And it is always a "fall", because God demands you completely and unconditionally, and He knows that you will only come when you are ready to release the old "certainties".
If life is fully lived in illusion, only one question remains: 'What now?'
And then the longing for God can awaken. But even in this second case, the "saturation" is the point. Without this, a person simply has no interest in recognizing God, since he still wants to experience himself as distant from God.
All those who have chosen the 5th dimensional level have also reached a high degree of "satiety", but most of them still have leftovers, so according to the sense: "But I would like to experience this before I ascend, so completely without eating meat or without fish, that can not be and also the old friends, with whom I argue again and again, I can not give up, I still need that... etc."
There are things that still want to be lived!
And now it is happening that this is lived at a pace so that these people simply do not know in and out anymore, more precisely, until they no longer know in and out. Until they remain tired, tired and exhausted. Until saturation occurs, until they are ready to let it go, as they are disgusted by it; then the question germinates: "What now?" This is the basis through which the longing awakens.
Longing is the linchpin to complete the final processes of transformation and it is ensured that all people who have chosen their survey are led to completely clarify their issues by getting tired of it.
JJK: Yes, I can empathize with that, because that was also the case with me. From a certain moment in my life, everything was just the same for me, I just wanted the knowledge of God, only to know what deep meaning my existence has, who I am!
Nothing interested me anymore and then this longing came out. I just cried, day and night. For no reason, as you would mine, but I always just asked, "Where are you?"
SANANDA: Yes, when saturation is reached, you automatically start asking the right questions. And did you get your answers, Jahn?
I: Yes, not immediately, but very, very soon. My life began to unfold magically.
Suddenly I had only "real" encounters, every arbitrariness disappeared completely from my everyday life, I was led by an invisible force and so it is to this day. Everything comes to me, my task is to recognize, to be vigilant, so that I always interpret my inner guidance correctly and act accordingly – uncompromisingly and unconditionally.
Absolutely, but can I say, it takes the absolute inner desire to be led by God. And it is very important that you do what He advises you to do.
Many people, I have observed, simply disregard inner guidance and act against better knowledge – they ignore this and then they are surprised that many things are going wrong.
SANANDA: Yes, that's a big issue, Jahn.
Many people have activated the inner soul guidance, which is directly connected with the power of God, they have reached a degree of maturation that makes this possible, but they do not always listen to it and thus disregard it. They want to experience something that their inner voice warns them about. Then the following happens, they do as they think and suffer harm, a horror or suffering happens to them.
Then they stand there and ask why? How childish, since you do not listen to your inner divine guidance.
It is important to know that with every disregard for the inner voice, this channel is buried and so you soon no longer understand it. Back to the start it is then and you can start from the beginning to clear the way into your heart.
Many people get the best advice from their hearts, but they don't listen to it. In this way, they draw a new arc that brings suffering and keeps fear alive, and they then look astonished why so much is still happening in their lives, even though they already consider themselves almost "enlightened".
Divine guidance demands your unequivocal implementation of its instructions. Otherwise, you take away her voice and you show that you do not need it; You overlay your heart through your wrong actions until this divine channel into Omniscience is completely filled.
It is the unconditional devotion to God that is expressed within yourself by listening to your voice of God. Do not worry about tomorrow, what to eat or what to drink, for He cares for you. Worry only about the kingdom of God and everything else will be given to you.
This must be internalized as you entrust yourselves to God.
JJK: Many people, I have observed, just want to dance at many weddings, serve many gentlemen and ride on two horses at the same time!
SANANDA: Many, yes, indeed – therefore, through this behavior, they now create events that promote the final decisions. The way to longing, which no longer raises questions, since everything calms down when one has returned to God, is prepared for all people, but not all will go to the end.
JJK: Have another question, a change of topic, so to speak – is that okay now?
SANANDA: Everything is "okay" Jahn, because your questions are people's questions.
JJK: You said in the 4th Revelation that there is already an earth on the 9th dimension. SANAT ISAT TAT KUMARA once told me that He is logos of 12 earths. How is this to be understood?
SANANDA: It's quite simple, from our point of view. It's just a little harder to find words that describe it. But we will do that now.
The universe is a hologram
Show. The holograms are available vertically and horizontally. The whole universe, the whole creation is a single universal hologram.
There are always 9 dimensions on both levels. The next hologram that "touches" your earth Gaia TERRA Xx27 is vertical, but is arranged differently. It shifts "upwards". That is, your 7th 8th and 9th dimensions produce the 10th, 11th and 12th dimensions of the next hologram on the horizontal plane. These touch each other to a certain extent, which is no longer the case with the others.
And the logos of a planet is logos of the 9 dimensions and the next three adjacent dimensions, which reflect the 1st, 2nd and 3rd dimensions, since these are directly connected to each other, belong to the next hologram, but in the linear concept (displayed vertically) of the 10th, 11th, and 12th. Dimension. Hence the 12 dimensions.
This is how it behaves in all directions. To do this, another hologram that touches you also moves "downwards". Which means that your 6th dimension in the neighboring hologram represents the 9 D, your 5th dimension borders on the 8th dimension, the 4th on the 7th dimension. And so on. Just write the series of numbers next to each other, moved as shown here. Starts with the 1 at the bottom and ends with the 9 at the top.
Then it is shifted next to each other and you get the dimensions that exist right next to each other.
Here there is no left or right, since everything exists in each other, only the horizontal and vertical factors have a meaning here.
A planetary logos thus always creates a level all the way to the 9th dimension and is the creator of another three dimensions that border on the original creation. Therefore, there is talk of 12 dimensions to translate it into the linear understanding of people.
Now please do not try to grasp it with all "force", it will open up to you by itself, the more information you will receive about it in the near future, and it will flow abundantly.
JJK: Well, I'm not quite in the picture, but I understand it somehow – but still need some time.
SANANDA: Yes, take it, take it, the time, be there only very definitely, so you have to detach yourself from the old imprints.
I: Have one last question, Jesus. I noticed that I always talk to you with Jesus, while you are usually present as SANANADA.
SANANDA: Yes, and that's very appropriate in your case, Jahn.
It makes no difference to you how you address me, because you grasp my energy comprehensively, you are my energy.
You no longer need to redeem a pattern for this and even in Jerusalem you have finally realized who I was and where I came from.
It is important for those people who still cling to the old image of Jesus, who do not grasp all my strength, because they embed Jesus in the concept of the churches. This Jesus cannot do what I can do as JESUS SANANDA ARANIS TAT EOS AL' SAN.
As in the first volume of Revelations, it is important that the people who cling too much to the old image of Jesus strip it away and enter into the power of my whole being.
That is why I draw attention to SANANDA, which is why this transcript also bears this name.
We are one Jahn, no matter what names you use, no matter what name I use, so I talk to you, so I communicate myself through your heart.
We are all one, loved ones, beloved son, beloved daughter of one.
Awaken by helping your longing for God to break through. We do ours, please do yours too, so that your coming may be fulfilled.
The dimensions merge into each other, it has always been so, the worlds are arranged in this way, but now this is gradually becoming known to you, brought closer to you and soon it will be familiar to you, as you will be freed from the linear concepts of the world.
I am love, I am life, I am light.
JESUS SANANDA
Channeled by Jahn J Kassl
English edition by crystalflow translations
Our German and English blogs are run separately, since not all of the messages are translated into English. In order to guarantee the clarity of this website and the pure frequency of all entries, the LICHTWELT portal refrains from advertisement of any kind. We will continue to do so with deepest conviction. Which is why we ask you, dear reader, for your support: With your donation you can ensure this service and the existence of the LICHTWELT publishing house.
Source
© 2022 crystalwind.ca. All rights reserved.
---
CrystalWind.ca is free to access and use.
Please support us with a small gift of $11.11 or $22.22 or $33.33.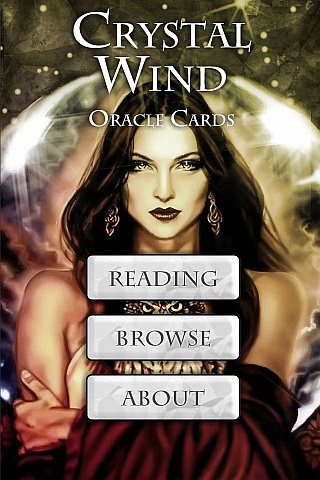 Cut Through The Illusions!
Available On

Spirit Animal Totem Of The Day!
Lightworkers Will Change the World
Featured Articles: Ascended Masters
Ascended Master Serapis Bey

Open or Close

Serapis Bey is from the realm of Bey, hence the name, wherein is His dwelling place. He is the great disciplinarian known through the centuries for the action of strict discipline. Real discipline is not stipulation over another which would thwart the innate progress, but instead it is a holding in check the human qualities so that the inner or Real Self can have expression. This is very essential to the attainment of the Ascension which is the culmination of all embodiments.

Who was Serapis Bey

He came as a guardian to Earth's evolutions, and took physical embodiment as many did. It is said that He came from Venus. His inner service is in the Fourth Sphere and He works with the Christ Selves of the unascended life-streams there.

The Ascended Master* Serapis Bey is the Chohan of the Fourth Ray.

Read More

Connecting with The Ascended Masters

Open or Close

Decide the name of the Ascended Master with whom you wish to connect with before going into the Master Chamber.

Please close your eyes and begin taking deep breaths of Archangel Metatron's golden energy when you are relaxed continue by saying this prayer:

Read More

Comte Saint-Germain

Open or Close

Comte Saint-Germain: A Man Beyond His Time

Many average, reasonable men can conceive wisdom only under the boring form of a sermon and think of the sage only in the semblance of a clergyman. For such men prudery, hypocrisy, and the most abject enslavement to ritual habit and prejudice must be the everyday virtues. When therefore it happens that a genuine sage, by way of amusing himself, mystifies his contemporaries, follows a woman, or lightheartedly raises his glass, he is condemned eternally by the army of short-sighted people whose judgment forms posterity.

Read More

The Violet Flame

Open or Close

FOR CENTURIES, alchemists have sought to change base metals into gold. But the transmutation of metals like lead into gold is symbolic of a higher and more noble alchemy -- the alchemy of self-transformation.

SELF-TRANSFORMATION was the goal of the most spiritual of alchemists. They sought a way to change the lead of negative human energy into the gold of divine energy, and some of them achieved this by using the violet flame. But first, let's explore what the violet flame is, what it does and how it works.

Read More

Saint Germain & The Pillar of the Violet Flame

Open or Close

More than fifty thousand years ago, a golden civilization thrived in a fertile country with a semitropical climate where the Sahara Desert now is. It was filled with great peace, happiness and prosperity and ruled with supreme justice and wisdom by Saint Germain.

As the High Priest of the Violet Flame Temple on the mainland of Atlantis thirteen thousand years ago, [13=4=4th dimension=time] Saint Germain sustained by his invocations and his causal body a pillar of fire, a fountain of violet singing flame, which magnetized people from near and far to be set free from every binding condition of body, mind and soul. This they achieved by self-effort through the offering of invocations and the practice of Seventh Ray rituals to the sacred fire.

Read More
Who is Online Now
We have 943 guests and no members online
X
Right Click
No right click