Category: The Ascended Masters Written by Jahn J Kassl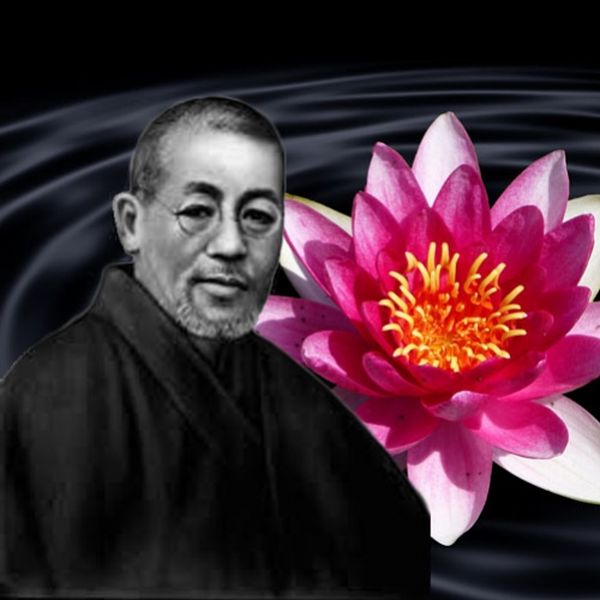 The light of your hearts shines ever brighter into the world. The forces of light beyond the veil and your light families are increasingly coming to your side. You are surrounded by good powers and by powerful good guys.
I am "double"
JJK: Yesterday before going to bed I was given the topic for this consciousness work and at night I had the following dream images:
Picture 1: Someone tells me it's likely that I'll lose two teeth.
Picture 2: I see myself standing on a balcony looking at the wide sea, floors below me the roaring surf – it's a beautifully sunny day.
Suddenly I lose my balance and I fall down. In the middle of falling, I am pulled out of my body and beamed back to the balcony. Now I look down from the balcony on my lifeless body, which hit a rocky outcrop. I am "double"! (I wake up)
My interpretation: Every single tooth has a meaning and often stands for people, things or properties. So I'm going to detach myself from "something" or "someone" – lose it.
Immediately afterwards I lose my own life and at the same time learn that this is not possible at all. I continue to live even after I die.
The topic that has now been prepared for the message cannot be more clearly pointed out. Conclusion: Although we have to break away from bonds and learn to let go, in the end everything remains on a different level, it lives on and is never lost. (Interpretation end)
CHAMPION USUI: Beloved people, we are one great family, united in spirit and on this earth, united by our divinity, by our multidimensional reality and by the light of God's love circulating in us as the true blood.
We are brothers and sisters in spirit, born of unity, then a long time ago and yet, as if it had been yesterday:
We are immortal, imperishable eternal consciousness and it is time for you to become fully aware of it now.
Every separation, every bond that you dissolve remains on a different level than "connection", continues to exist, is transformed at best and brought to a higher level of consciousness.
What you lose in one place, you regain in the other place.
What is dead remains alive and what dies and passes continues to exist – on another level, it takes shape and is preserved.
Freedom by letting go
So never be afraid of letting go, of breaking bonds. This makes your life worth living, because only in this way can you taste the freedom that is talked about everywhere.
Freedom means being free from all bonds, dependencies, contracts, oaths, promises and initiations. Freedom happens within you and is not acquired on the streets of this earth.
Therefore, it is of great urgency that you free yourselves from your ideas about life, from your ideas about your relationships.
To be free because you know that nothing dies eternally and no person with whom you are connected in love on earth leaves you forever.
Cosmic families stay together until they have fulfilled and mastered the common projects on this or other worlds or until individual members reach the next higher degree of awareness and thus ascend to other levels. But even then the connection is never lost, even then you remain connected through your inner channels, only that you work on other tasks and development potentials.
In the end, all life remains alive, every separation is just a dream and death is an illusion.
Understanding and internalizing this is now the task in front of you. Because you have fears for your life or for the lives of your loved ones.
Surrender everything to God
You are worried when you look at current events, and you don't know if you or your family will survive this storm and enter the new light-filled age safely. Put these thoughts aside for a moment and dedicate yourself to the essentials! It is essential to let go of the inner connections to these worries and fears and to hand everything over to the hands of God!
HE, SHE, IT cares for you! The omniscient divine power and the love of God determine all life. This is how you encounter the potentials that you can master and that you will master with God.
What you need comes from God! Superfluous things must be recognized by yourself – and with god's help, they can be stripped away.
Let us now turn to the short and memorable affirmation, your expression of will that you are ready to dissolve any bond internally, to give it up and that you are ready to let go, even if it is difficult for you at first.
Please remember now, everything transforms its form and persists. In God's creation, nothing and no one is lost, everything is subject to constant change and nothing in annihilation.
Unless God calls back to unity an entity that has irrevocably cut itself off from the consciousness of divinity. Then this entity is beamed back to God, healed and breathed out again into the world that could not master it.
This should not occupy us here, because here and now it is about your letting go and your realization that every bond you give up means freedom, brings lightness and leads to joy.
Loved one,
are you ready to give up all inner bonds, so say:
Pronounce affirmation:
I, (give your name here),
AM NOW READY TO GIVE UP ALL TIES TO PEOPLE AND TO THINGS! MY BONDS ARE ALLOWED TO GO, MY LOVE REMAINS.
OM NAMAH SHIVAY
If you are really ready to let go of everything, then ask in the second step that the energetic bands to the individual mental and emotional structures are severed.
Dependencies, contracts, oaths, promises, impure initiations, ideas, opinions, beliefs, vows – really letting go of all this brings freedom.
If you are ready to let go of all the wrong structures in your thinking and feeling, say:
Please pronounce:
I, (give your name here),
ASK GOD FOR THE COMPLETE SEVERING OF ALL ENERGETIC BONDS TO ALL SELF-LIMITING STRUCTURES IN MY THOUGHTS AND FEELINGS. THE STRUCTURES ARE ALLOWED TO GO, MY LOVE REMAINS.
OM NAMAH SHIVAY
The cutting of energetic bands may, can and should be practiced regularly. GOD, the PRIMORDIAL SOURCE OF ALL BEING, THE ARCHANGELS and we, THE ASCENDED MASTERS, stand by you and are just waiting for your commissions.
Also the invocation – to give up all ties – may, can and should be practiced repeatedly. Because on this dense level of being, it is hardly possible for a person to remain free of attachments.
Whoever lives, who stands in the middle of life, encounters life in all forms and shades. Sometimes there is a great lack of light and dark planes are struggling with your light energies. In this way, you become overshadowed and often worries or fears that have already been overcome reappear.
The dense energy field of fear, which currently still holds this matrix together, causes a lot of unrest and insecurity in humans. This can also affect you, you who are used to doing your spiritual homework – and that means: Meditation is the daily bread, prayer is the water of life for you and the transformation work is your bridge into the light.
Energy robbers
Because even light-grounded people do not remain undisturbed by the energies that surround them – quite the opposite:
The lighter your light dress is, that is, the freer you are in thinking and feeling, the more clarified your energies are and the more attractive you are to those who are looking for the light without wanting to change themselves!
JJK: Energy vampires?
CHAMPION USUI: Energy predators who need a certain amount of light to endure the darkness.
Practice this spiritual and energetic cleansing regularly. Be ready to give up and let go of bonds on a regular basis. Be ready to do this in the knowledge that nothing in the universe will ever be lost! So how could you ever lose what you love?
Love needs freedom
To detach oneself from someone energetically inwardly means to create the space for love.
Love does not tolerate narrowness, love needs space for freedom!
Love and dependence contradict each other! Love in connectedness, love in freedom – that is the key.
Today, massive fears of death are being fed into the planet's collective energy field. Do not be afraid and recognize the meaning behind it in this dramaturgy: To turn luminous people into underexposed entities is their goal – and it seems as if they are getting closer and closer to it.
At the behest of God
It is true, however, that this goal will ultimately not be achieved. Because of messages like this and the work of more and more people in the field of their souls, this dream of dark entities will never come true.
At the behest of God, this earth rises to the next higher level, leaving all ties to the time of fear and hatred.
Those who do not want to give up this energy field are left behind, those who are inwardly ready to leave this world behind, to give up the bonds to this world and really let go, rise into the world that is promised to you. Letting go and giving up bonds now plays a central role in your transformation work. Thus, in this message, what is to be given now is given — from the hands of God.
I am the messenger, Jahn is the receiver and you are the bearer of the luminous energy of this message. Through your presence, you carry them out into the world.
Words are no longer necessary, because it is the energy that emanates from you that transforms people – and that's all that matters now.
Good powers and powerful good guys
Loved one,
the dark epoch of humanity comes to an end.
Behind the obvious it becomes Light and in the hearts of many people the Light is lit these days.
Connected to God, more and more people are finding their way around this world better and better. They have learned to deal with these circumstances and change things. They take their fate into their own hands, relying on God for the process.
They know what is needed now and what wounds they should direct their light to. Undeterred, courageous and full of zest for action, a new humanity is growing up. Measured by the world's population, there are still few, measured by the power and power that emanates from you, you are many!
The light of your hearts shines ever brighter into the world. The forces of light beyond the veil and your light families are increasingly coming to your side. You are surrounded by good powers and by powerful good guys.
Continue the path of transformation inside as well as the path of activities on the outside – inside and out, outside and inside.
Freed from bonds, you remain connected in love for ALL THAT IS.
This is the way of pure hearts and free spirits, of people like you and you and you.
In perfect love
MASTER USUI
Channeled by Jahn J Kassl
English edition by crystalflow translations
Our German and English blogs are run separately, since not all of the messages are translated into English. In order to guarantee the clarity of this website and the pure frequency of all entries, the LICHTWELT portal refrains from advertisement of any kind. We will continue to do so with deepest conviction. Which is why we ask you, dear reader, for your support: With your donation you can ensure this service and the existence of the LICHTWELT publishing house.
Source
© 2022 crystalwind.ca. All rights reserved.
---
CrystalWind.ca is free to access and use.
Please support us with a small gift of $11.11 or $22.22 or $33.33.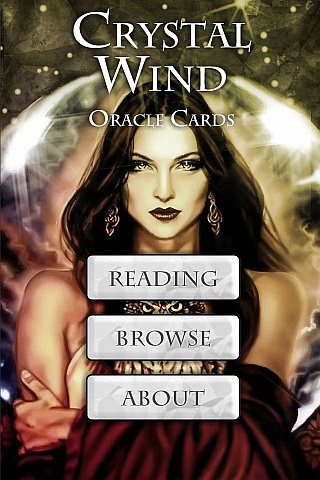 Cut Through The Illusions!
Available On

Spirit Animal Totem Of The Day!
Lightworkers Will Change the World
Featured Articles: Ascended Masters
Ascended Master Serapis Bey

Open or Close

Serapis Bey is from the realm of Bey, hence the name, wherein is His dwelling place. He is the great disciplinarian known through the centuries for the action of strict discipline. Real discipline is not stipulation over another which would thwart the innate progress, but instead it is a holding in check the human qualities so that the inner or Real Self can have expression. This is very essential to the attainment of the Ascension which is the culmination of all embodiments.

Who was Serapis Bey

He came as a guardian to Earth's evolutions, and took physical embodiment as many did. It is said that He came from Venus. His inner service is in the Fourth Sphere and He works with the Christ Selves of the unascended life-streams there.

The Ascended Master* Serapis Bey is the Chohan of the Fourth Ray.

Read More

Connecting with The Ascended Masters

Open or Close

Decide the name of the Ascended Master with whom you wish to connect with before going into the Master Chamber.

Please close your eyes and begin taking deep breaths of Archangel Metatron's golden energy when you are relaxed continue by saying this prayer:

Read More

Comte Saint-Germain

Open or Close

Comte Saint-Germain: A Man Beyond His Time

Many average, reasonable men can conceive wisdom only under the boring form of a sermon and think of the sage only in the semblance of a clergyman. For such men prudery, hypocrisy, and the most abject enslavement to ritual habit and prejudice must be the everyday virtues. When therefore it happens that a genuine sage, by way of amusing himself, mystifies his contemporaries, follows a woman, or lightheartedly raises his glass, he is condemned eternally by the army of short-sighted people whose judgment forms posterity.

Read More

The Violet Flame

Open or Close

FOR CENTURIES, alchemists have sought to change base metals into gold. But the transmutation of metals like lead into gold is symbolic of a higher and more noble alchemy -- the alchemy of self-transformation.

SELF-TRANSFORMATION was the goal of the most spiritual of alchemists. They sought a way to change the lead of negative human energy into the gold of divine energy, and some of them achieved this by using the violet flame. But first, let's explore what the violet flame is, what it does and how it works.

Read More

Saint Germain & The Pillar of the Violet Flame

Open or Close

More than fifty thousand years ago, a golden civilization thrived in a fertile country with a semitropical climate where the Sahara Desert now is. It was filled with great peace, happiness and prosperity and ruled with supreme justice and wisdom by Saint Germain.

As the High Priest of the Violet Flame Temple on the mainland of Atlantis thirteen thousand years ago, [13=4=4th dimension=time] Saint Germain sustained by his invocations and his causal body a pillar of fire, a fountain of violet singing flame, which magnetized people from near and far to be set free from every binding condition of body, mind and soul. This they achieved by self-effort through the offering of invocations and the practice of Seventh Ray rituals to the sacred fire.

Read More
Who is Online Now
We have 934 guests and no members online
X
Right Click
No right click