Category: The Ascended Masters Written by Kerstin Eriksson Views: 903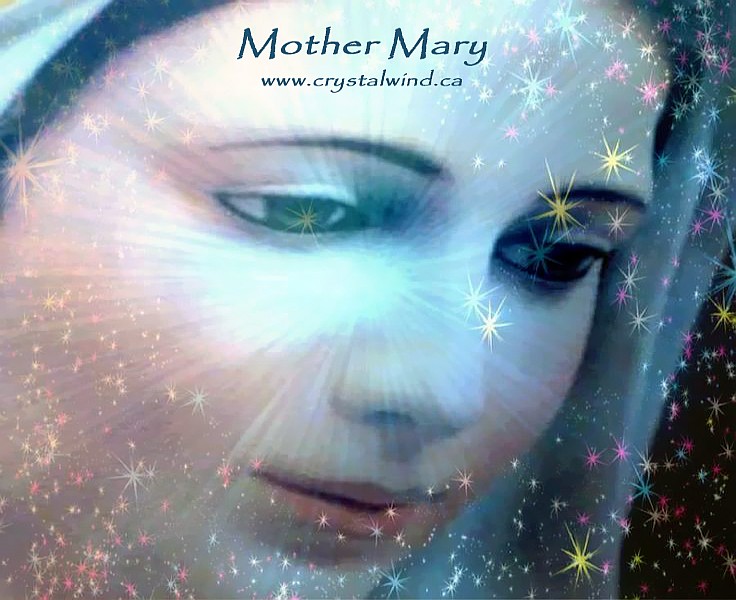 I am Mother Mary and I love you very much!
Today I will talk about something that I have never talked about before!
And it is very important!
What happens here on Mother Earth, gives ripples out in the Universe!
Some would call it the butterfly effect! Have you heard of that?
What it means in a short description is that if a butterfly flies, and moves its wings,
it will create a movement in the air, and it will continue to move its wings, and this energy will create a little wind as it flies along, some even mean that it will turn into a tornado eventually.
There are many "out there" in the Universe that says prayers for you each day! They know what you go through on Earth, thay feel your feelings too.
Earth is a part of the Universe, there are no limits! You are all Universal beings! Just as we are!
You matter a lot to us! In the seventh house we care! We want to embrace you on all levels! There are no competition, there is just loving compassion for you and for what you are going through right now.
You don´t have to travel to another planet to visit other realms in the Universe, it is just an expensive distraction.
We are focused on your life, and on your planet! That is where you belong!
You will find all the answers within you, and when you have done this, you can impliment this on the outside of you, transform the information into your physical reality, by doing physical things.
You all have your own unique knowledge within of you because you all have very unique soulorigins from the Universe, ancestries, and you are meant to find your special skill, and work with it to help Mother Earth thrive more and more!
Jesus walks among you if you welcome him in your heart and there you will find him! He has already arrived for all of you to get to know him! He choose not to arrive with the help of a ship, it is not necessary, he has arrived into your hearts, with all the information you might need, and yet the love and compassion is the most important thing you will find!
There is a beautiful necklace, invisible to most eyes, and yet this necklace is how the Universe works, it is very beautiful and made of pearls, but every pearl is special and one of a kind.
Every planet, every dimension, and rhealm is like a pearl. And they are all unique with different colors, patterns and textures, and between them there is an almost invisible string of silver and gold, that shimmers.
When a planet or realm is feeling bad, and needs help we all want to help out! Because we are connected! That is how we feel you, because your state of being is affecting us too.
There are no separation! We are one!
You are not the only planet with trouble. Other planets have already been helped! And so their pearl is now polished and is glowing ever so beautiful, just as yours too will do in time!
I pray for you all each day, and I light candles for each and everyone of you!
I love you, and please have faith in me,
Mother Mary
Archangel Faith ~ Angel letters for you!
(A channeling with Mother Mary through Kerstin Eriksson www.archangelfaith.blogspot.com)
Since the year 2014 written 3 books. Channelings with God, Mary Magdalene and Thor the Archangel.
Source
Re-blogged with persmission from Kerstin Eriksson on crystalwind.ca. All rights reserved.

CrystalWind.ca is free to access and use.
Please support us with a small gift of $11.11 or $22.22 or $33.33.
Thank you!
ॐ Namasté - Blessings!

© 2008-2021 crystalwind.ca. All rights reserved.
X
Right Click
No right click