Category: The Ascended Masters Written by Vania Rodrigues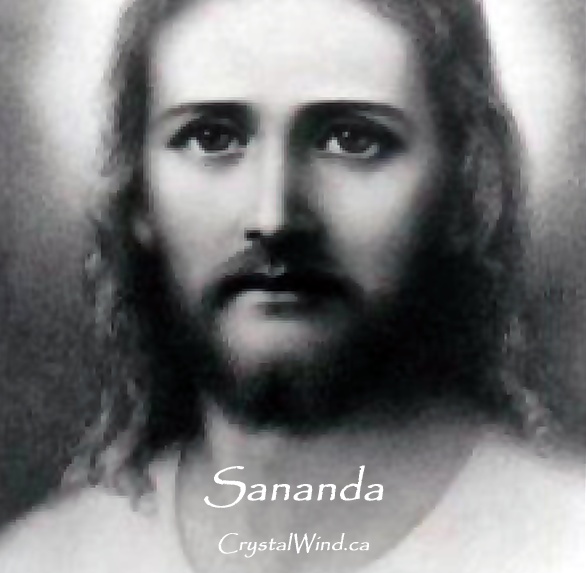 Dear sons and daughters of the planet Earth! I AM SANANDA!
Once again it is with much gratitude to Mother / Father God for permission to be here with you at this time. What do you see around you? So much. Often you can choose what you see, just as you can also choose how you see it. It is all controlled by your brain. As many of you say, look at the glass as half full.
Some will look at that glass and say: "The glass is almost empty"; others will say, "Something has half consumed that water." So they are two different ways of looking at the same thing. It was clear only that the glass was empty, almost empty, whatever emptied it. The other, on the other hand, preferred to think about what caused the glass to become empty. And that's how your minds are.
Each of you sees the same situation in different ways. You are not machines following the same programming. Each of you is following the path of his soul.
Many times, you follow what your soul has planned, other times you follow shortcuts created by your human minds. And each point of this journey is seen differently. On the same road, many trees can be seen along the way. Some think, "The planet is in equilibrium. Its surface is treated in that spot because there are many trees balancing the soil, air, water. Others would see," How much money can they make by cutting those trees?
Notice that the image is the same: trees on a road and two different thoughts. And yet you will have a third party who will only see a shelter for intense heat and no other thought forms will appear from a single image. So, each mind, each heart, each path, are unique, they do not repeat themselves among you. So how do you make something happen that you all want? All of you need to have the same thought.
It is the same thing if each of you had a full glass of water; and each of you looks at that glass full of water and thinks of something to do with that water. Some think of drinking it, others think of sprinkling it on their face to cool off, others think of simply throwing it on the ground to return to Gaia, and others think of throwing that water into a big box so that others can repeat the same gesture and give it to drink. animals, to those who need water.
Where was it better to use that water? In that tank where everyone has put their share of water. But there will always be those who think, "But that's so little water, it's just a glass, it won't make any difference in that big tank." And then I ask you: if everyone thought so, would that tank ever fill up? No, it wouldn't.
But there was one who didn't care what others thought, he went to pour his glass. And by chance another saw that gesture and repeated it, and the gesture was repeated, and the cistern was filled.
So, understand this: you always start something, there will always be a human who will start a process. The process does not fall from the sky, it is not given to anyone by us. You start something, but if each of you who starts it thinks: "What good is it, I'm only one"; nothing will actually happen. But if you think, "I'm doing my part and I'm sure somewhere else someone else will do exactly the same." That gesture you made to start something is reflected throughout the planet and will always find a receptive heart, where you will find the connection, and that other will repeat your gesture without even understanding why, but he will want to do it too. And this connection will grow.
The greatest ideas that have ever happened on your planet have come from a single human who invented, who thought, who did research, who worked; it does not matter. Does it take a long time to prove that what he thought, invented, worked? Yes, it took, but at some point, he gave up, because he believed in what he was doing. And the great evolutions of his race have been done this way, someone inventing something. So why is it so difficult to think that you are unable to do anything, why? Why didn't you come up with something great that made you famous? Then I will tell you that you are letting the ego invade your mind.
When you do something for yourself or for someone or for the planet, but without thinking you are famous, but it really works, the universe itself reverberates the idea. And as I explained earlier, it causes hearts that are on the same tune to connect with the idea and start repeating it. This is called mass consciousness expansion. This is very well explained by your own experiments on your planet, so never think, "I will not start anything because it will lead nowhere. Well, if you have ever thought so, you have just decreed that you have not created anything, because you have already declared Now, if you do and believe that it is good for you and that it can somehow be good for everyone, trust me and it will reverberate.
So right now, it is more than urgent that all minds on this planet focus on their own evolution, focus on humanity's journey to equality, humanity's journey to balance and Love present in every moment. and everywhere. Stop focusing on problems, stop focusing on what degrades the planet. Every thought, every word said on a topic is transformed into the energy that will feed the egregore of the connection itself.
So don't think, don't focus, forget what you call problems; focus on what's important, focus on love, focus on love for others, focus on your life. Forget the life of others. You have been manipulated to such an extent that you can no longer live without observing, commenting, envying and speaking ill of the lives of others and forgetting your own. Thus, the more we feed the gossip, the waste of energy spent talking about the other, we feed the same energy against ourselves. Rest assured that someone will speak ill of you, rest assured that the same energy is being thrown at you.
And what do you do with this? You receive it, that's all. "Oh, I don't understand. Oh yes, that's it. How? In various ways. You get it in the form of little problems, little annoyances that you don't even know where it came from, little complaints, little arguments; but it comes back to you. Now, if you do not enact anything against anyone, this is already a good sign, because there will be nothing that will turn against you Do you understand what you are creating?
So if you are focused on your path, on your obstacles, on eliminating your shadows, you don't have time to send energy to someone else; in this case negative energy, because you are concerned, and I would say correctly, about correcting your mistakes, about correcting your chimney. The other person's path belongs to the other person not yours. You have gotten to the point of locking people in a house so that they can practically fight each other, and everyone can watch. How far human curiosity and the human mind can go? What do you learn there? How difficult is it to live in society? And all in the name of a great game. So, there is nothing true.
Humanity has indeed reached the brink of its own mental destruction, and worse still, the vast majority of people are watching this; the great majority of people take sides, judge, condemn, criticize, all that we ask you not to do. Do you understand how your planet is doing? Do you understand the egregious that are generated all the time? So, if each of you feels that it is useless to do something because the All is already lost, then I tell you that the All will indeed be lost. Now, if you focus on yourself and do your part for yourself and the planet, it reverberates, spreads and expands too. And little by little you will fill that tank. No matter how long it takes, the important thing is that every person who passes by with a full glass of water throws water into it. It is now practically automatic,
It is the same thing as you emanating Light and Love at all times and increasing the magnitude of this great egregore of positive energy that surrounds the planet. What do you choose: Fill this great egregory, so that it becomes more and more immense and positive and begins to suffocate the negatives egregious, or do you want to feed more and more the negatives of the planet? The choice is yours. You wake up each day with your glass full of Light, which I will translate as a glass full of water. What do you do with it? Do you throw it into the tub corresponding to the egregious of the Light or do you throw away the water thinking that nothing is worth doing? Which side does it stand on?
So, I ask each of you to think: which side are you on? And for sure, those who answer, those who pour the water into the tub, will attract more and more people who will do the same gesture and those egregores will grow. Let's not get discouraged, let's continue our journey also in relation to this planet. Nothing stops. And we can tell you that very soon many will happen. I can also say that a lot is already happening. But the positive and evolutionary news are not disclosed. For what reason? So that everyone loses attention on the big negative news? It is obvious that all that is of the Light does not expand, does not spread.
That is why we are expanding all over the planet, that is why this mission in this channel to spread the messages, our messages to many who did not have access to them due to the language difference. So now they will have; they will no longer have an excuse not to listen to what we say. So do your part, make your choice. Which egregore do you want to feed: the egregore of Light, of Love or do you want to remain in that egregore of the Third Dimension which contains all kinds of violence, negative feelings, everything that destroys your world and your minds? What's your choice?
Translation by CrystalWind.ca
© 2022 crystalwind.ca. All rights reserved.
---
CrystalWind.ca is free to access and use.
Please support us with a small gift of $11.11 or $22.22 or $33.33.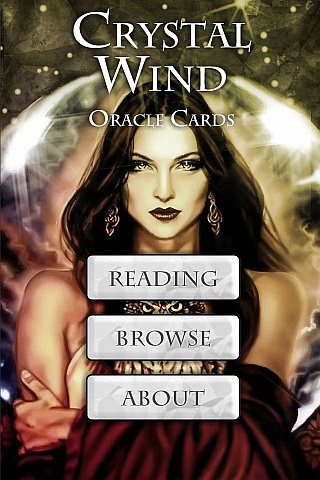 Cut Through The Illusions!
Available On

Spirit Animal Totem Of The Day!
Lightworkers Will Change the World
Featured Articles: Ascended Masters
Ascended Master Serapis Bey

Open or Close

Serapis Bey is from the realm of Bey, hence the name, wherein is His dwelling place. He is the great disciplinarian known through the centuries for the action of strict discipline. Real discipline is not stipulation over another which would thwart the innate progress, but instead it is a holding in check the human qualities so that the inner or Real Self can have expression. This is very essential to the attainment of the Ascension which is the culmination of all embodiments.

Who was Serapis Bey

He came as a guardian to Earth's evolutions, and took physical embodiment as many did. It is said that He came from Venus. His inner service is in the Fourth Sphere and He works with the Christ Selves of the unascended life-streams there.

The Ascended Master* Serapis Bey is the Chohan of the Fourth Ray.

Read More

Connecting with The Ascended Masters

Open or Close

Decide the name of the Ascended Master with whom you wish to connect with before going into the Master Chamber.

Please close your eyes and begin taking deep breaths of Archangel Metatron's golden energy when you are relaxed continue by saying this prayer:

Read More

Comte Saint-Germain

Open or Close

Comte Saint-Germain: A Man Beyond His Time

Many average, reasonable men can conceive wisdom only under the boring form of a sermon and think of the sage only in the semblance of a clergyman. For such men prudery, hypocrisy, and the most abject enslavement to ritual habit and prejudice must be the everyday virtues. When therefore it happens that a genuine sage, by way of amusing himself, mystifies his contemporaries, follows a woman, or lightheartedly raises his glass, he is condemned eternally by the army of short-sighted people whose judgment forms posterity.

Read More

The Violet Flame

Open or Close

FOR CENTURIES, alchemists have sought to change base metals into gold. But the transmutation of metals like lead into gold is symbolic of a higher and more noble alchemy -- the alchemy of self-transformation.

SELF-TRANSFORMATION was the goal of the most spiritual of alchemists. They sought a way to change the lead of negative human energy into the gold of divine energy, and some of them achieved this by using the violet flame. But first, let's explore what the violet flame is, what it does and how it works.

Read More

Saint Germain & The Pillar of the Violet Flame

Open or Close

More than fifty thousand years ago, a golden civilization thrived in a fertile country with a semitropical climate where the Sahara Desert now is. It was filled with great peace, happiness and prosperity and ruled with supreme justice and wisdom by Saint Germain.

As the High Priest of the Violet Flame Temple on the mainland of Atlantis thirteen thousand years ago, [13=4=4th dimension=time] Saint Germain sustained by his invocations and his causal body a pillar of fire, a fountain of violet singing flame, which magnetized people from near and far to be set free from every binding condition of body, mind and soul. This they achieved by self-effort through the offering of invocations and the practice of Seventh Ray rituals to the sacred fire.

Read More
Who is Online Now
We have 1117 guests and no members online
X
Right Click
No right click