Category: The Ascended Masters Written by Michael Hersey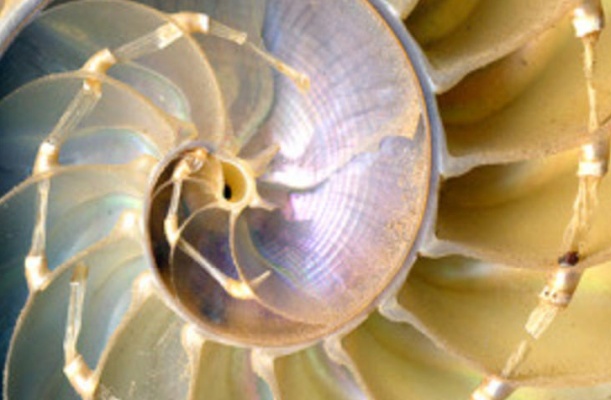 Hello Dear Friends,
Some people assume that because I channel Sanhia, my awakening path is easier. I have no idea if that is true or not. I really don't have a clue as to what this "channeling" process is all about. The only thing that I do have some awareness of is that since I was quite young I have done my best to follow guidance that came to me.
I have done that no matter how crazy it might have seemed to the world, no matter how much it might have scared the shit out of me. For that reason, I didn't share my guidance with most people. Now, I'll share it with anybody who wants to listen, but mostly my guidance is for me. If these messages, in part or as a whole, are also for you, likely Sanhia is aligned with your personal guidance. To me the hearing, trusting, and following of personal guidance is what this awakening process is all about.
Michael
---
What stands between me and my awakening?
All of these questions come from the ego. There is a certain irony involved in this in that the ego is asking questions about awakening when it does not want to wake up. The first place to look with this question in mind is at this fact that it is your ego which is leading the inquiry, so where is the duality that is always part of the ego? Your question assumes that there is something outside of you that is blocking the way. You can spend the rest of your lifetimes searching for what is outside you that needs to be moved without finding it. The obstacles are always within, not without. This is a trick question. Perhaps I could rephrase it. What are you placing in front of yourself to prevent your awakening? Now things become straight forward. I would turn this around by asking the following question, "What is more important to you than awakening?" If your answer is that nothing is more important to you, I will reply with, "Now tell me the truth." If there was nothing that was more important to you than awakening we wouldn't be having this conversation; you would be awake. The ego may be hiding from you what you value more highly than awakening, but more likely you are fully aware that other things are more important for you. It will be a while before your full focus is on awakening. Check back with me next week, or month, or year, or lifetime.

What is more important for you? Maybe it's your relationship, or your children, or your career, or your home, or your dreams for heaven on earth, or your need for love or approval, or your need to be a part of the group, or your personal identity. Maybe it is your need to have a quest. If you awaken, there may be nothing left to search for. It is time to be honest with yourself. What is it that you value above awakening? Until you have satisfied that need, it will stand in your way. This is the block you have placed in front of you. I will say that whatever your ego mind is telling you about the importance of fulfilling this need is a lie. It is an excuse. It is fear based. This is never Spirit guided; it is always the voice of the ego. The ego will unfailingly come up with reasons, with excuses. It does its best work when it convinces you to be justified in following it, particularly if there is some sort of sacrifice involved. You believe that somebody else needs you. Your children or your family depend on you. Your workplace needs you.

Right now you are in one of three places. The first place you might find yourself in is one of recognizing that there are things you place more value on than awakening and don't desire to switch your priorities at the present. A second place you might find yourself in is one of being really confused. You thought you wanted to wake up, but now you are not so sure. The third place is one of reaffirming that you really want to wake up, but realizing that you have some work in front of you to see what you have been placing in the way. If you are in the first position, I offer you congratulations on your honesty. Go after your dreams or continue carrying out your responsibilities and check back later if they leave you unfulfilled. If you are in either of the other two positions – it may be hard to distinguish between them – we will talk further.

I want to remind you of something we have mentioned before. There are just three simple steps to the awakening process. The first one is to have the awareness that at any moment you are listening to a voice, either that of the ego or that of Spirit. If you don't realize you are listening to a voice, it can be assumed that you are hearing the voice of ego. That is the normal chatter inside your head and out in the world. Without being aware that you are always listening to one of two voices, you likely go on nonchalantly listening to that of the ego. When a voice enters saying that you want to awaken but .............. (fill in the space with one or more of the various things we talked about in the second paragraph), that is ego's voice. This first step is the hardest one. It is a constant training to be aware that at every moment each thought that enters your mind comes from either ego or Spirit. The default is to think that things are as they appear, that they are true and real, and that there is no other way to hold things. That is ground zero. You are to train yourself to take a step back and to examine each thought. Rather than simply accepting the thought as a true perception of the world, recognize that it comes from either ego or Spirit. At this step you are not even determining who you are listening to, just being aware that you are listening to a voice as opposed to observing "reality". The heavy betting, however, is on your thoughts being dominated by ego.

Now comes step two, where you attempt to discern whose voice you are listening to. If you are serious about awakening, you are eternally vigilant; you are looking at each and every thought. It is most likely that the thought is from the ego, but ego has the ability to hide in Spirit's clothes, to convince you that the right choice, the moral choice, the responsible choice is the one it is promoting. One of ego's favorite games is to say that you have responsibilities to others that take precedence over your own desire to awaken, which perhaps is a little selfish. Spirit never asks for sacrifice. It knows that your own awakening is the greatest gift you could offer to anybody else. If ego cannot tempt you with earthly goals like special relationships, wealth, or reaching personal goals, self-sacrifice will often do the trick. However, your awakened self has so much more to offer your family, friends, and world than your puny ego-driven self that it would be a "crime" to deny it to others. Jesus said to teach others how to fish rather than just giving them a fish. You must learn how to fish before you can do that. The second step is the one where you discern which voice you are listening to. Be brutally honest with yourself. Are you absolutely sure you are hearing the voice of Spirit, or is it an ego game and trick?

If you want to awaken, and some thought or reason comes to you as to why you can't do it now, you are listening to the voice of the ego. Spirit will never encourage you to maintain a false separation from yourself. What is it that your ego is manifesting in order to pull your attention away from waking up? Sometimes it might be health issue; other times it may be tasks that you feel compelled to undertake; friends or family may be tugging at your sleeve. This is not to say that awakening should come first; it is a reminder that if you are telling yourself that your ascension is the most important thing, the only important thing, in your life – nothing else will get in the way. If it does, you are not being honest with yourself. You are left in the dark; you are left in suffering and in a sense of failure. Since we have made it this far together, I must remind you that any choice other than to awaken is fear based, is grounded in untruth, and is a disservice to you. Again, the second step is only about noticing which voice you are listening to. You cannot go on to the third step without this awareness.

It is only with the third step that any action is suggested. Where you discern the voice of Spirit, you follow it. Where you ascertain it as the voice of ego, stop listening or ignore it. This takes practice. It requires discipline. The ego mind will go crazy and throw tantrums. It will litter your path with obstacles. Your ego mind thoughts stand in the way of your awakening. The obstacles will be specific to you. Though some will be shared, nobody else is presented with exactly the same obstructions. When you commit to Spirit you begin to relinquish these ways of the ego. Of course you won't always succeed. Notice yourself following ego insanity. Release judgment; just watch. Come up here with Us and observe your crazy little ego self's games. Nobody can just shut down the ego mind. Notice as quickly as you can the ways you have responded. Don't feed the ego by beating yourself up. Whenever possible, join us in laughing at the folly. You will begin to sense the difference between the actor and the observer. The you that observes yourself acting in the world is not the you that acts. The awakening process is one of becoming aligned with the observer instead of the actor. You begin to realize that the actions do not matter, that what transpires in the world of illusion truly is of no importance. The observer is just watching. The unfed ego will slowly starve.

To return one last time to the original question – nothing stands in your way. There is no place you have to go. You, the observer, are home. All that there is to do is to notice what goes by in the world, you included. As you hear your true inner voice, the one we call Spirit, you will find it encouraging you to action in ways that you are totally aligned with. Your focus will just be in the acting. Results will not matter. The world doesn't matter, but it is the only game to play while experiencing self in a body. Somewhere in the midst of this, with the grace of God, lies your full awakening. So stop pretending there are things standing in your way. Rise above it all and enjoy the show.
Good Now
Sanhia
Ascended master Sanhia's final lifetime was as an Apache Indian. During the life of Jesus, Sanhia incarnated as the disciple known as Thomas. His service now is to support those who have chosen an ascension path. Sanhia models and teaches unconditional love and forgiveness. He has a gentle, humorous manner, but tells people exactly what they need to hear in that moment. Sanhia encourages people to take full responsibility for everything in their experience and to understand the perfection of their creations. He teaches people how to live more in the present moment and encourages them to discover their personal divinity.
Channels Without Borders

© 2022 crystalwind.ca. All rights reserved.
---
CrystalWind.ca is free to access and use.
Please support us with a small gift of $11.11 or $22.22 or $33.33.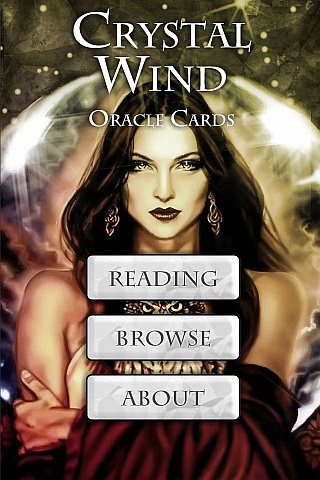 Cut Through The Illusions!
Available On

Spirit Animal Totem Of The Day!
Lightworkers Will Change the World
Featured Articles: Ascended Masters
Ascended Master Serapis Bey

Open or Close

Serapis Bey is from the realm of Bey, hence the name, wherein is His dwelling place. He is the great disciplinarian known through the centuries for the action of strict discipline. Real discipline is not stipulation over another which would thwart the innate progress, but instead it is a holding in check the human qualities so that the inner or Real Self can have expression. This is very essential to the attainment of the Ascension which is the culmination of all embodiments.

Who was Serapis Bey

He came as a guardian to Earth's evolutions, and took physical embodiment as many did. It is said that He came from Venus. His inner service is in the Fourth Sphere and He works with the Christ Selves of the unascended life-streams there.

The Ascended Master* Serapis Bey is the Chohan of the Fourth Ray.

Read More

Connecting with The Ascended Masters

Open or Close

Decide the name of the Ascended Master with whom you wish to connect with before going into the Master Chamber.

Please close your eyes and begin taking deep breaths of Archangel Metatron's golden energy when you are relaxed continue by saying this prayer:

Read More

Comte Saint-Germain

Open or Close

Comte Saint-Germain: A Man Beyond His Time

Many average, reasonable men can conceive wisdom only under the boring form of a sermon and think of the sage only in the semblance of a clergyman. For such men prudery, hypocrisy, and the most abject enslavement to ritual habit and prejudice must be the everyday virtues. When therefore it happens that a genuine sage, by way of amusing himself, mystifies his contemporaries, follows a woman, or lightheartedly raises his glass, he is condemned eternally by the army of short-sighted people whose judgment forms posterity.

Read More

The Violet Flame

Open or Close

FOR CENTURIES, alchemists have sought to change base metals into gold. But the transmutation of metals like lead into gold is symbolic of a higher and more noble alchemy -- the alchemy of self-transformation.

SELF-TRANSFORMATION was the goal of the most spiritual of alchemists. They sought a way to change the lead of negative human energy into the gold of divine energy, and some of them achieved this by using the violet flame. But first, let's explore what the violet flame is, what it does and how it works.

Read More

Saint Germain & The Pillar of the Violet Flame

Open or Close

More than fifty thousand years ago, a golden civilization thrived in a fertile country with a semitropical climate where the Sahara Desert now is. It was filled with great peace, happiness and prosperity and ruled with supreme justice and wisdom by Saint Germain.

As the High Priest of the Violet Flame Temple on the mainland of Atlantis thirteen thousand years ago, [13=4=4th dimension=time] Saint Germain sustained by his invocations and his causal body a pillar of fire, a fountain of violet singing flame, which magnetized people from near and far to be set free from every binding condition of body, mind and soul. This they achieved by self-effort through the offering of invocations and the practice of Seventh Ray rituals to the sacred fire.

Read More
Who is Online Now
We have 1013 guests and no members online
X
Right Click
No right click