Category: William LePar - The Council Written by William LePar Views: 1855
Here from William LePar's spiritual source, The Council, we have information about mankind's earliest involvement in our physical world. The Council's points out that in these early times many souls made only one incarnation and then left the material world permanently.
Questioner: Our first question is, Did man enter into the physical on any other land mass other than Mu, and if so, why in other places?
The Council: Most assuredly, souls did enter into the earth plane or the material manifestation on other land masses. Now, the concentration of souls, mind you, the concentration of souls was in the land of Mu. Very well.
Questioner: If they did come into other places, other land masses on the face of the earth, and Mu was the power at the time, why did they come in, was it their choosing or was it their place to start from some problems or lack of problems they had to pass on where they came in?
The Council: Remember the element of free will?
Questioner: Yes.
The Council: Very well. As souls begin to utilize the solidness of the material manifestation and its potential, many souls agreed to be active in a particular area because of their relationship with the other souls. Now, it was not predestined that Mu should be the first center of physical activity. Since the element of free will is always the first principle in your activities and in your growth, then others chose to enter in at other places, either because they had a relationship with souls, other souls, and chose to be a community unto their own, or for whatever reason. It would hardly seem natural, don't you think, that all souls would be in such agreement as to only utilize a small portion of the earth at that time?
Questioner: So there were other things that souls saw of value or things that they could use for their own benefit in other places that seemed more appealing to them than what was available at Mu?
The Council: Most assuredly, most assuredly. Here may be a key for you in understanding why some souls would isolate themselves from the mainstream. There have been some souls who first became infatuated with the material manifestation during that particular time when it was not nearly as dense as it is today and learned their lesson with, shall we say, one or two activities or experiences and achieve the correction and therefore did not have a need to re-enter the material manifestation. Those souls usually paired together or moved together as a group; paired not in the sense of two. Do you understand?
Questioner: Yes.
The Council: And those souls, of course, by their activity showing that they were somewhat more attuned spiritually, wiser spiritually, had the foresight to keep a distance from the main body and thus they entered in fragmented areas or isolated areas of the material continents at that time; did what was necessary to overcome their condition and moved out of the material manifestation on a permanent basis. They saw the possibility of being further corrupted by joining in the mass migration in areas like Mu. Do you understand?
Question: Yes, I am pretty sure.
The Council: What is it that you are not sure of?
Questioner: I am thinking back to when we first started, I guess I am looking at it from our terms, that Mu was a very good place, or the people in it were good and it slowly got corrupted. At the same time though these other souls came in, eventually they were better off because they chose to go in small groups in different areas and work with a smaller amount of souls to return home.
The Council: Basically, that is what transpired. Now, you must remember that Mu may have been a better place for that degree of material density; now this is an element that must be taken into consideration; it may have been of a higher quality of spiritualness to the degree of material density, but that does not mean that it was truly a high degree of spirituality; for the decline in the spiritual state to the very dense material state in Mu was very quick, even unto your understanding of time. Those souls who populated areas here and there around the land masses at the same time, populated them in the sense of small groups, did not become as dense, since they at least had the foresight of seeing the possible decline or loss that could transpire in the large migrations. Do you understand?
Questioner: Yes.
The Council: Now that is not to say all those who separated themselves wiped the slate clean. It is quite evident from your own history that this was not the case.
Credit
For more about William LePar and The Council please view www.WilliamLePar.com
Who is the Council? click here
The Council's description of themselves can be found at www.WilliamLePar.com/TheCouncil
© Copyright 2012-2017 William LePar. All rights reserved.
Reprinted on CrystalWind.ca with permission only!
Unauthorized copy or posting on other websites is prohibited.
© 2019 crystalwind.ca. All rights reserved. Do Not Copy.
CrystalWind.ca is free to access and use.
Please donate a small gift of $11.11 or $22.22 or $33.33.
Thank you!
ॐ Namasté - Blessings!

© 2008-2020 crystalwind.ca. All rights reserved.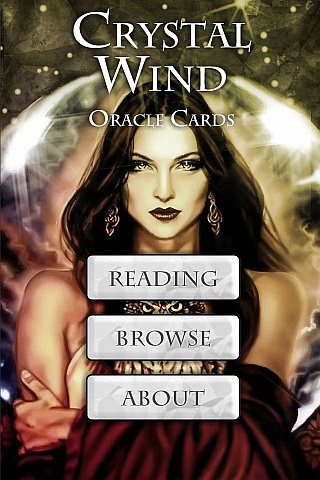 Cut Through The Illusions!
Who is Online Now
We have 1195 guests and no members online