Category: Technology Written by Gigi Young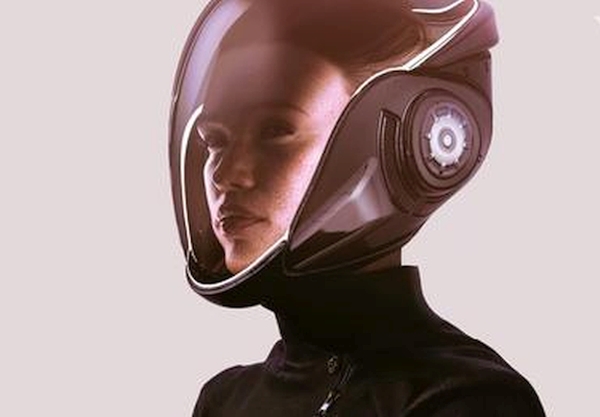 In Plain Sight
A small, spiritually ignorant group of people have planned the next 10,000+ years of human and earth evolution without asking anyone else. The last aspects of the video reveal their intense and bizarre esoteric beliefs where they reveal that after all of the space missions, all of the colonization, all of the merging with machines...they finally reach another universe full of "cold numerical spirits". Their gods? Who are they? Why does the chain of events we are on now lead to that ending? And most importantly: is that where you want to go?
What we are seeing displayed here is a sick level of human consciousness that is in a state of complete inversion where they are completely depersonalized psychologically, and to counter that imbalance, over-materializing all esoteric truths into external technologies. The spiritual, cosmic journey of initiation that begins with traversing ones inner space becomes projected onto the outside world. Onto the cosmos itself. The false world of the 8th sphere materializes as man creates technologies to replace the initiating power of his own consciousness.
The work of Lucifer and Ahriman can be observed in this grim future. Lucifer in his worst form pushes man into complete depersonalization to the point he actually craves connection to a hive mind to feel some semblance of connectivity. Ahriman then pulls this fragmented consciousness into a much denser plane, eventually leading to the illusion that human consciousness can survive as a machine. That act, of course, is the death of human consciousness in this time/space. Thus, to follow this path of space faring transhumanism is to follow the death impulse itself. It is to cannibalize oneself. To make oneself unrecognizable to the eyes and very impulses of nature.
The journey to see future technology starts in 2022, when Elon Musk and SpaceX send the first Starship to Mars - beginning the preparations for the arrival of the first human explorers.
We see the evolution of space exploration, from NASA's Artemis mission, humans landing on Mars, and the interplanetary internet system going online. To the launch of the Starshot Alpha Centauri program, and quantum computers designing plants that can survive on Mars.
On Earth, tech evolves with quantum computers and Neaulink chips. People begin living with bio-printed organs. Humans record every part of lives from birth. And inner speech recording becomes possible.
And what about predictions further out into the future, when humans become level 2 and level 3 civilizations. When NASA's warp drive goes live, and Mars declares independence from Earth. Will there be Dyson structures built around stars to capture their energy. Will they help power computers that can take human consciousness and download it into a quantum computer core. Allowing humanity to travel further out into space.
Quotes about the future from: Arthur C. Clarke, Stephen Hawking, Albert Einstein, and Elon Musk
Additional footage sourced from: NASA, SpaceX
Gigi Young
"..It is not just my job to look at the higher dimensional strings that are pulling you along, it is my job to help you navigate them; to help you move into your highest potential. Intuitive readings fall flat if they are merely a series of predictions with no deep knowledge or guidance behind them. It is my job to help provide clarity on where you are right now and where you have been and then bring the focus on how to align yourself into your highest potential.."
WEBSITE: http://gigiyoung.com
INSTAGRAM: @gigi_young
FACEBOOK: https://www.facebook.com/gigiyoungdotcom
TWITTER: @mysticinthemoon
COURSES: https://gigiyoung.com/courses

Credit: here
© 2021 crystalwind.ca. All rights reserved.
---
CrystalWind.ca is free to access and use.
Please support us with a small gift of $11.11 or $22.22 or $33.33.