Category: Awakened Lifestyles Written by Lisa Transcendence Brown Views: 1841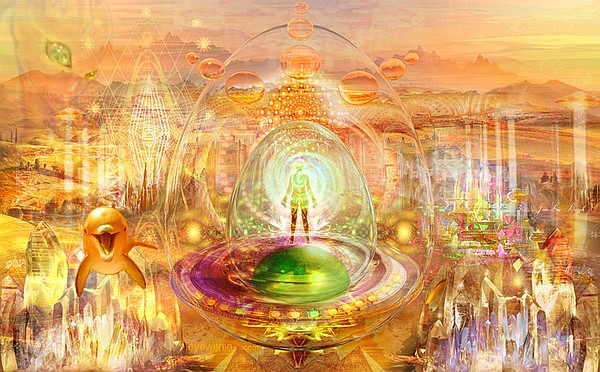 Your Light is Your New Currency, It's How All Communicates through the Unified Field of Consciousness to Deliver all to You: 144 Avatar Code Transmissions
Good morning Divine Light BEings!
How Powerful your Light is!!!! How beautiful and exciting and exhilarating!
Shine shine shine like never before! ♥
Okay, I awoke to hearing more Soul-Star Activity, 2 new plasma bursts releasing more Cosmic Rays and SOULar-Star Codes for all to receive. These powerful upgrades to your Light Body / Fields have to be fully integrated for your body/physical reality experience to be EASE.
So, are you fully honoring, supporting and respecting your own LightBody as it does all the work for you? Are you learning HOW to work with and maneuver your own LightBody and field all day every day, so all can be easier for you?
This is beyond mega-important... because if you "ignore" your LightBody, you shut your own Light down, your body can't integrate, and it will "appear" to go "haywire" (Quantum).....
As each understands that full Light Integration is required for our physical bodies to live, function and ascend.... that without full integration of our own PURE SOURCE LIGHT, our physical body vessel dies..... each starts to understand "part" of what Physical Body Ascension is. The other part is MULTI-DIMENSIONAL NEW EARTH..... which is where WE, as Ascended Light BEings/Descended Souls/Galactics actually physically live.
Light will fill your Sacred Body Vessel, your beautiful (Space) Suit/Earthly Body and work through every individual cell. It will "pool" and build, as your body prepares for birthing your own NEW Earth and all new realities from within you..... for you to experience in your own physical reality here.....
Your Light won't be suppressed or ignored anymore. It won't allow your human aspect to "avoid". It requires your attention and your highest/deepest level of RESPECT......
Your Light reworks all ...
Your Light communicates for you...
Your Light becomes your new "currency" if you will.... because your light brings everything to you.....
It's also how all create" exchange" on an energetic level here
Your Light requires certain things from you.... one is to learn to MASTER all...... by learning everything all over again and aligning EVERYTHING yourself..... to match the vibration of your PURE SOUL......
​
Your Light transmits your NEW EARTH realities out.....
Illuminating every step
Shining on all in your own field
And (re)connecting you on a multi-dimensional level
To what was not visible before
Your Light Codes.... this is how you call all to you
How you communicate
How you decipher all
How you READ THE FIELD
Your Light Codes.... these match your energy signatures up
Your Light Codes communicate FOR YOU...
Living Breathing DNA and an alive field that communicates 24/7
Your Light is your BEACON
It is what speaks for you and activates in every dimension for you too
Your Light is what activates all..... for you.....
Are you honoring, sharing and tuning your own Light?
Are you emitting Light with every breath?
Are you affecting all consciously.... through your activated Light?
Your Light Activates your Merkaba
To Carry/Deliver you/bring NEW Earth into visibility for you
Your Light restructures and activates your StarGate System
Your Light collapses the "distance" between dimensions and merges them all into ONE
Your light sustains your physical body
To Transcend physical death/all
Your Light is your Passageway
Through the Gateways of Ascension and Heavenly NEW EARTH
Is YOUR LIGHT your priority?
It's how you anchor NEW EARTH into your own physical here....
Through your own BODY and your own FIELD.....
Full surrender of your own separation/ego
Full dissolution of the old
Full is how we do this.... part won't accomplish this
For each's transition to NEW EARTH
Where all new REALities await.... because they've always been
It's not that they weren't here
It's because you/each/we.... didn't hold the vibration fully yet.
As you do..... all NEW.... arrives/materializes all around you
New colors, new skies, new aliveness, new experiences
All LIGHT, beautiful, peaceful, pristine, exquisite and yes, magical
Because this is the ENERGY that you hold
It "appears"/became/becomes visible in response to your Light.....
That you hold
That you transmit out
That you breathe
That you emit and share
Just by BEing.... your own Light
Where LOVE is how you exist/live. ♥

Lisa Transcendence Brown ☼
144 Avatar Light Codes transmitted with/through every writing, article, course, interview, sharing, breath..... for each to receive easily.... open your heart fully for this. ♫ ♦ ♥

Exquisite photo creation (DreamLife) by Jean Jean-Luc Bozzoli, a multi-dimensional visionary blessing us with visual access to so many things.... to assist with activating our own Remembering here. https://www.eyewithin.com/
See it inside first, then feel it, know it, breathe it and then get up and share it, transmit it out with every breath..... to connect to the UNIFIED FIELD OF OUR NEW EARTH, with your body, Pure Divine Presence which link you up through your own grids (muscles), energy and field... to re-connect you with as the Unified Light Grids/Network Systems too! ☼ Your every moment matters.... as it dictates your experiences here.
I was born (walked in at 3) to a human existence as Lisa and my remembered name is Transcendence. I "fell backwards" into this journey of consciousness, awakening, remembering & ascension. It was "long after", when I looked back and started to "connect the dots" and put the puzzle pieces together that I actually understood everything. This IS how it works here, unless we have someone or something to guide us along the way. I used this "new knowledge" to develop courses and teaching tools for others. Little did I know that in all of the time I was listening to "higher guidance", that I, as my future self, was leading me to "this point in time" of becoming a WayShower, Ascension Guide, Light Anchor, Gatekeeper and more, for the 5th Dimensional Realm (and higher). It was by using my own experiences & expansion that I created and shared, every step of the way. It is what brought me here now, to be able to share with you.
CrystalWind.ca is free to access and use.
"Would you consider a small gift of $11.11 ?" :)
ॐ Namasté - Blessings!

© 2008-2019 crystalwind.ca. All rights reserved.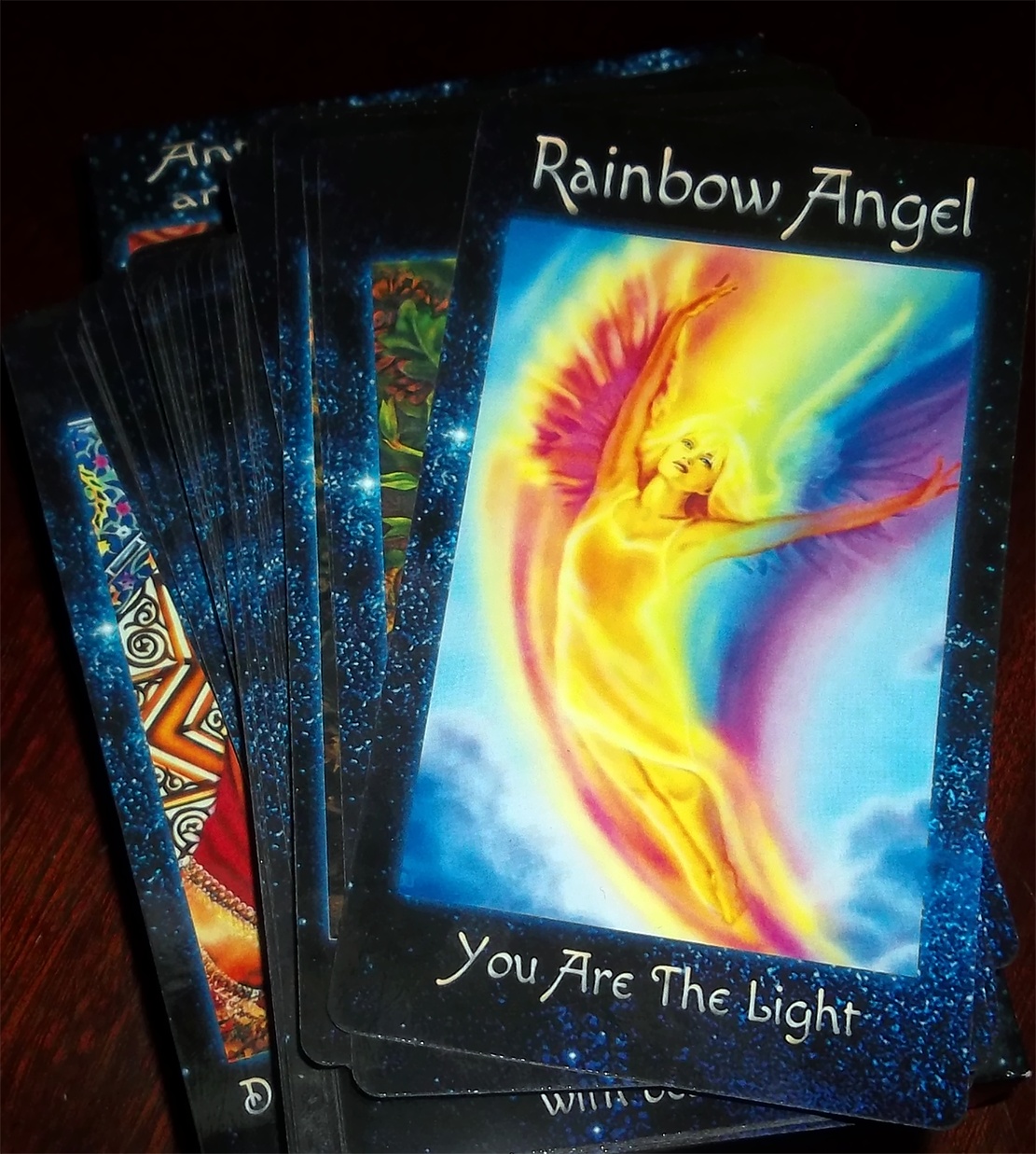 The Crystal Wind Oracle
Myth & Magic Card Deck!
Details Here!
NEW Expanded
Printed & Boxed!
Now with 58 cards!
We have 918 guests and no members online