Category: Awakening Hits: 813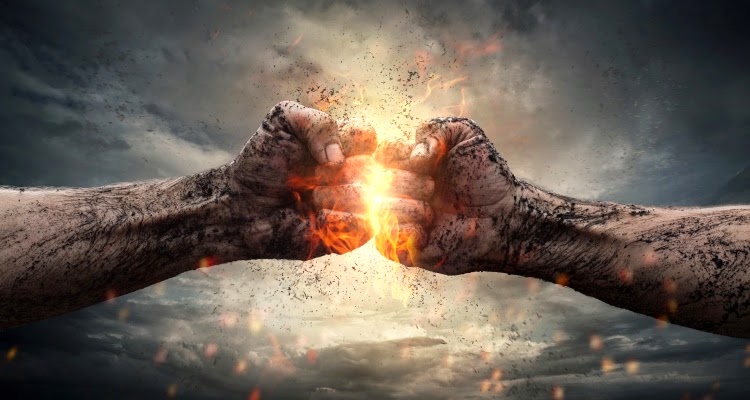 What is Power?
I'm not talking about some external power or the ability to control events and people.
Power is the feeling of confidence and happiness in our lives.
That no matter what happens on the outside, we have strength to withstand the storm.
We often think that certain things give us power, happiness and confidence.
But on closer examination, these are illusions. Such is the case when we buy a new toy which gives us happiness for a few weeks only to be discarded along the way.
If we understand some of the sources we identify with power, we can realise how illusive it really is, ultimately awakening our real source of power.
Illusionary Sources of Power
1. Wealth and Status
Money and status often go hand-in-hand.
Wealth, or the accumulation of money, have no value in the jungles. It's only as valuable as it does to increase our status in society, to live within society.
Many people associate wealth and status with power because of special perks it comes with society.
So they identify themselves with how much money or "net worth" they have, what kind of car they drive, the house they live in, their new electronic television or computers, etc. They wear expensive rings and luxury items to further their self-image.
All of these things are illusions at best.
You can hoard money and guard your status as closely as possible, but they can all disappear at one moment someday.
So if you identify wealth and status as who you are, then there will be a time when you will lose yourself when all your possessions are lost. You'll lose your confidence and your poise. It is for this reason that wealth and status can never be a real power.
Now don't get me wrong. There's nothing wrong with achieving wealth and status. It's attaching your identity to wealth and status which is the prison.
Keep this in mind should you lose your possession, remember that you have not lost yourself.
2. Body and Beauty
We can often find men and women alike hold onto their physical body and youthful appearance as much as possible.
They place their trust and their identity on their appearance.
Many women determines their self-worth upon how beautiful their outer appearance looks.
In many cases, they fear that they are not good enough. If a woman wishes to attract a man and relies on beauty more closely, then she will fear other women who are more beautiful than she.
There are also men who are blessed with genetic appearances and, yet, they hold onto their body as their source of confidence. Muscles or a well-built body, for example, are one of the many marks of masculine pride men hold themselves. Again, they are also afraid of being less than masculine.
Being as it may, beauty fades in time either due to old age, accident, etc. And when it does, their sense of confidence fades altogether.
Of course, we should take care of our body and be healthy as possible.
However, we must know that at any time in our life, we can no longer hold onto our muscles or our beauty. The problem is that holding onto physical beauty, traits, or muscles cannot last and we are afraid to lose what we never really grasp.
So if one identifies themselves with how good looking they are, then the day their good looks fade is the day they also destroy themselves. But those who don't rely on their appearance have a much greater strength inside.
3. Knowledge and Achievement
Many of our source of power and confidence comes from our achievements whether that be an intellectual, monetary, physical, or even spiritual achievement.
Achievements like graduating from a university and getting your PhDs, special skills you learned, earning a place in the Guinness World Records, winning the lottery, promoted to higher job title, etc., makes us feel proud and we identify how important we are by what we do.
Seeking knowledge and achievement is important but it can also be a source that holds us back.
Again, our achievements are outside of us and are temporary.
Our intellectual pride and success cannot last and we may be robbed of them in time. It is such in many cases where older people reminisce their older achievements and long for past glories.
So keep in mind that no matter how much achievements and knowledge you gained, small or big to you or others, it's important to not identify ourselves as our achievements.
For example,there is the great Dan whose performance in theatre outshines everyone. Then time will change and theatre shows aren't in demand anymore. The great Dan will fall in the background. Should he identify himself as the performer, he will lose his whole reason for living.
True Source of Power
If many sources of power are illusions, what is the true source of power?
We may know that illusions are temporary and doesn't last. It's outside of us which we can never grasp.
They are there because we believe it makes us feel confident and happiness. By relying on them, it forms a weak point that can be used against you either by darker personalities or dark forces inside you.
Should you lose every possession, appearance, and achievements, where will you go to find confidence and happiness?
Thus, real power lies within you. It is your consciousness. It is your Will.
After all, it is through your Will that you are capable of directing your mind and body to create whatever you want.
In the good and bad conditions that accompanies through our life, we will always have our Will to keep on going regardless of what happens.
If we wish to take a step higher, the source of all power lies on Divine Providence or God. Having connection with our divine Source allows us to be mentally sound, emotionally free, and spiritually strong.
CrystalWind.ca is free to access and use.
"Would you consider a small gift of $11.11 ?" :)
ॐ Namasté - Blessings!

© 2008-2018 crystalwind.ca. All rights reserved.
Featured Articles: Awakening
Do you see 11:11?

Open or Close

11:11 Do you see it?

For many years the numbers 11:11 have been mysteriously appearing to millions of people all over the world. Often appearing on digital clocks, the sightings of 11:11 tend to occur during time of heightened awareness, having a most powerful effect on those seeing them.

Read More

The Four Agreements

Open or Close

1. Be Impeccable with Your Word

Speak with integrity. Say only what you mean. Avoid using the word to speak against yourself or to gossip about others. Use the power of your word in the direction of truth and love.

Impeccable means "without sin" and a sin is something you do or believe that goes against yourself. It means not speaking against yourself, to yourself or to others. It means not rejecting yourself. To be impeccable means to take responsibility for yourself, to not participate in "the blame game."

Read More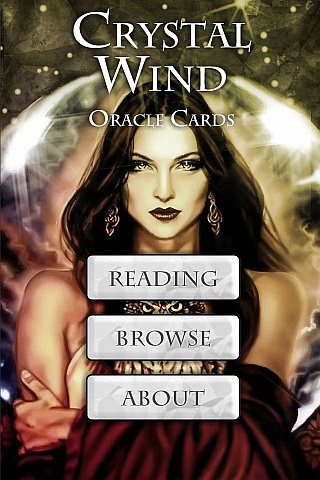 Cut Through The Illusions!
X
Right Click
No right click