Category: Earth Shift Energy: New Earth Hits: 657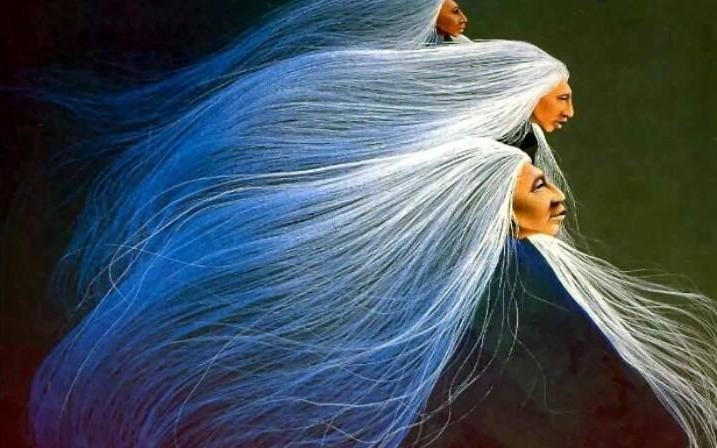 When I asked the Grandmothers how to best deal with the shifting energy on Earth at this time, they gave me intent look and said, "Picture yourself on a conveyor belt, moving forward, inexorably forward. A momentum carries you and at the same time, carries all beings. You are all moving forward, so bless your fellow journeymen. You may have different roles to fulfill at this moment but all of you are on the forward ride. The momentum is terrific!" they cried.
"You are being drawn to an expanded vista that's flooded with light. See it! Experience it! Big sky and radiant sun on water!" they exclaimed. "Don't be distracted by any clumps of darkness that may appear as you speed forward. They have no lasting significance.
"Feel the momentum now! You are speeding through time and space. This is quite a ride you are taking so let yourself enjoy it without becoming distracted by the actions of others who, like you, are also on the ride.
"As you journey, look for beauty everywhere! Seek beauty and you will find it. See it in nature. See it in people. Seek, goodness too and take every opportunity to do good. Be good and see the evident goodness in the world. Look also for hidden goodness lurking beneath the surface. Goodness is all pervasive. Too often you have been distracted by the non-beautiful, by the unpleasant, by the frightful and nasty. Let all that go now," the Grandmothers said, brushing their hands together. "They are passing detritus and will fade into the background while the conveyor belt carries you on to the next vista, and then the next. Each one brighter and more expanded than the one before.
"You are on your way to greatness, on your way to goodness, to a life you cannot begin to imagine. Do not become overly fascinated by the dark clumps surfacing all over your planet now. They look ugly and they stink, but they are only flotsam and jetsam. Let them go and keep your focus on the great light ahead. This is where you are going.
"Bless everyone, bless everything and keep moving forward," the Grandmothers said. "We ask you to look for Beauty and to then do the work at hand. This is how to live in these times."
Sharon McErlane
February.-23-2017
CrystalWind.ca is free to access and use.
If you appreciate the information provided,
please

help keep this website running. Blessings!