Support crystalwind.ca with your donation and help spread spirituality and positivity.
Blessings!
Category: Owen K. Waters Written by Dreama Vance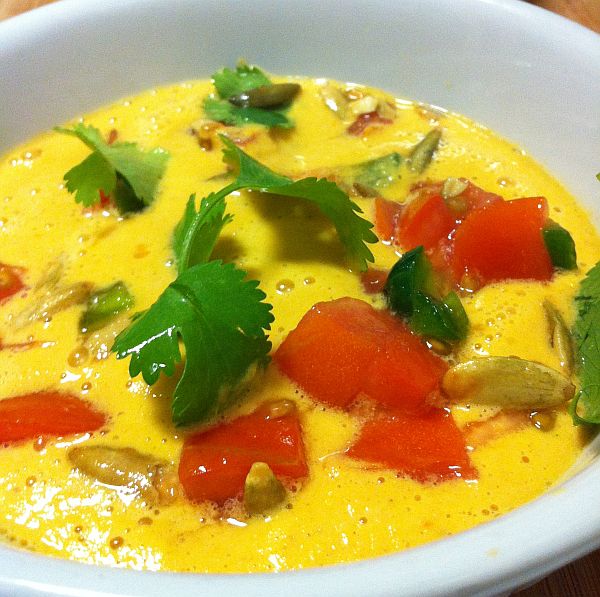 I don't know about you, but for me when someone says, "What's for lunch?" I immediately think soup and sandwich.
So let's look at the first half of that possibility. Let's talk soup! Blended soups that are fresh and living food. Savory smoothies can fall into this category, but I like to call them raw soup because if I offer my husband a smoothie at lunch time, he turns up his nose, but if I call it a raw soup and serve it in a warm bowl, he slurps it up and asks for more! So, soup it is! Plus, after you blend up your recipe, you can dice some additional veggies into your bowl and it really is a soup.
Soup carries a different mindset. It naturally says lunch or dinner for most of us and so living soups that are blended and creamy fit right into our transition to adding more foods from the garden. After all, most of us grew up with tomato soup from a can and it is super easy and so much more delicious to make a raw tomato soup, particularly since tomatoes are now in season for us north of the equator! Add a bit of beautiful basil and oh, my goodness! That is exactly what it is: goodness. We are putting the good into our bodies.
These living soup recipes can also pack in the greens and you can use avocado to make them creamy or you can use nuts, seeds, or nut butters. Either way, you want them to be delicious. If you think of them as soups, then you can add pinches of spices like you would a cooked soup to flavor your recipe. Take your ingredients out of the fridge early and let them come to room temperature. That way you don't have cold soup and if it is a good recipe, you'll not even think about it being uncooked, it will just be good! You'll be surprised at how filling they are, too.
Here are my two secret tips for when a raw savory soup recipe turns out to be less than you had hoped: Consider adding a bit of miso to your blender of soup. A teaspoon to a tablespoon usually does the trick. I usually use a chickpea miso that is unpasteurized. This adds that savory component that sometimes is missing in raw soup recipes. Also, consider adding a bit of lemon juice, about a tablespoon or two per blender of soup. Just like in cooked food, lemon juice "brightens" the flavor of food. These are tips I have used when my soup recipe didn't measure up to my expectations. Let's face it, some recipes are great and some are mediocre.
You'll find favorite recipes, just like with cooked foods, and make them your own. When making living food recipes, listen to your intuition. You'll find it telling you up front if it sounds like too much salt or too much chili pepper in a recipe! Learn to listen. Always go small to start. You can add more of an ingredient as needed. It is almost impossible to take it away!
Here is the thing about raw and living food: Each individual fruit, veggie, and herb is slightly different. For example, some lemons are more tart, some tomatoes are sweeter than others; some celery tastes salty and some has a sweetness to it. These differences are very noticeable in raw food dishes, unlike in cooked food where flavors tend to meld together and differences go unnoticed. It is one of the delights of living foods. Once you understand this, you'll be able to modify your recipes accordingly.
Here is one of my most important tips: If a raw recipe calls for a clove of garlic, I often replace this with a bit of garlic powder. Raw garlic, as opposed to cooked garlic, is spicy hot and packs a punch that can be overwhelming. Garlic powder can add flavor without that pungency. I do this with onions, too, often replacing them with a bit of onion powder. Cooking onion and garlic softens and sweetens these herbs. In their raw form, they are much more potent and can easily end up being the only thing you taste in your raw spaghetti sauce! If it is a dish that usually has these herbs raw, like a salsa, then you may be on safer ground, but I would still start with a smaller amount than the recipe calls for and add as needed. These are tips I have learned and offer if you're a newbie to this way of eating.
You want your food to be delicious. As your tastes change, as your taste buds awaken, you will discover all the vibrant flavors in fresh foods that have been hidden to you because we've eaten so much processed food. Your tastes will come alive, but this takes time. So it is important that you like your food; otherwise, you'll stay stuck where you are on your journey. The vibrancy, good health, and realizations awaiting your discovery are too important. I don't want you to miss them!
So, start small with one tiny habit. Make it yours. Hug it to you and guard it. Like a lioness guarding her cubs, don't let anything come between you and your life-promoting habit. There are "thieves" and "robbers" out there waiting to pounce and steal your joy. Don't let them. Guard that tiny habit and nurture it. It is precious. Here is a wisdom teaching:
When you make something a sacred part of your day, it moves up in priority. When this happens, it becomes important to you.
Make your tiny habit a sacred part of your day. Think about eating as a sacred act. After all, we are nourished by the Divine. Living foods connect us with that Light. When you begin to consciously eat living foods, at some point a shift will happen. It is like a door opens in consciousness. Think of what you eat as a doorway. When you eat living plant food, the door opens to more Light, to higher consciousness. When you eat cooked food, the light is gone out of the food and the door closes, leaving us as we have been, shrouded in the thick veils of illusion. The living food thins the veils of consciousness, revealing more and more our connection to all life.
We have talked about two major daily habits you can start using to move you forward on your healthy and conscious journey: the daily juice habit and fruit smoothies. These make great breakfast foods to start your day. Now you can add savory soups to your repertoire. At Rawfoodrecipes.com you can find lots of raw food recipes from many different chefs to get you started.
Here is one of my favorite anecdotes:
The teacher was explaining to John the difference between juicing and blending. She explained how juicing removed some of the fiber, but packed in the nutrients, and how juice was quickly absorbed into the bloodstream, requiring little expenditure of digestive energy. She explained that blending kept all of the fiber, was fast and easy to prepare, but still had to be digested. John listened, nodding his head as if he understood, and then said, with his brow furrowed, "Why don't I just eat the food?" The teacher laughed and said, "I don't know! Why don't you? But you don't. We have to find a way to get the real food into you. This is why we juice and blend."
This story illustrates why daily juicing and daily smoothies and living soups are so powerful. This is how we get the living food, filled with light, into our bodies.
Next time we'll talk about the other half of the soup and sandwich equation! But for now…
Eat from the garden. Eat real food. Juice every day. Have a smoothie or living soup every day. Eat some fruit every day. JUST START! You'll be on your way, dancing with delight, and loving it in no time at all!
*If you enjoyed today's article, forward it to a friend! They will appreciate your thoughtfulness.
Courtesy of Owen Waters
© 2019 crystalwind.ca. All rights reserved. Do Not Copy.
CrystalWind.ca is free to use because of donations from people like you. Please help support us!
Blessings!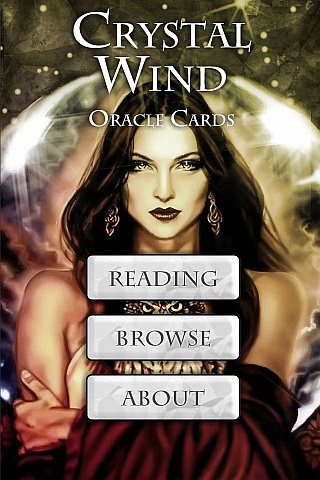 Cut Through The Illusions!
Available On

Spirit Animal Totem Of The Day!
Who is Online Now
We have 956 guests and no members online