Support crystalwind.ca with your donation and help spread spirituality and positivity.
Blessings!
Written by Carolin Petterson Views: 732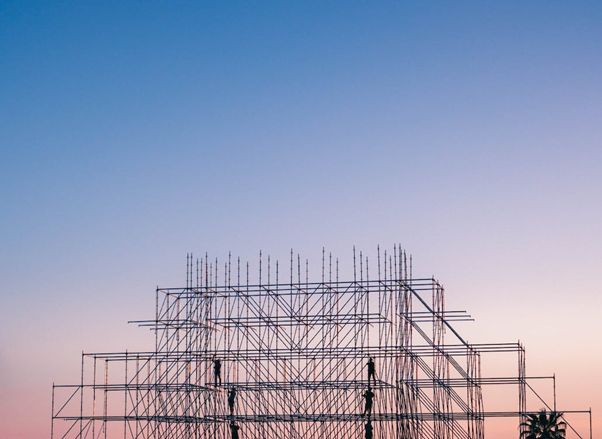 The construction industry, a linchpin of economic growth and societal development, encompasses a vast array of activities ranging from residential and commercial building projects to expansive infrastructure developments.
As global societies progress and technology accelerates, the construction sector undergoes profound transformations, intricately adapting to evolving needs, preferences, and complex global challenges. Keeping a vigilant eye on the latest trends within the construction industry is pivotal for industry professionals, investors, policymakers, and anyone involved or keen on understanding this dynamic and multifaceted field.
Sustainable and Eco-friendly Construction
The construction industry is experiencing a paradigm shift, where sustainability and environmental consciousness are now at the forefront. Sustainable construction practices endeavor to minimize the environmental impact of projects by integrating energy-efficient designs, incorporating recycled materials, and implementing effective waste reduction strategies. Notably, green buildings have emerged as a focal point, characterized by their energy efficiency and environmentally friendly designs, gaining prominence in response to the global call for sustainability and the compelling benefits they offer, such as substantial energy savings and minimized operational costs over the building's lifecycle.
Modular and Prefabricated Construction
Within the construction industry, modular and prefabricated construction methods are gaining substantial traction, primarily due to their operational efficiency, cost-effectiveness, and environmental sustainability. This approach involves constructing various components or entire sections of buildings off-site in a controlled environment, followed by transportation and systematic assembly on the intended construction site. Modular construction not only streamlines project timelines but also significantly reduces construction waste, all while offering unparalleled flexibility in design and functional customization, shaping a promising future for construction efficiency and sustainability.
Innovations in Materials and Techniques
Innovations within the domain of construction materials and techniques represent a cornerstone of the industry's evolution. Pioneering materials like advanced concrete mixes, high-performance steel, and sustainable alternatives such as bamboo are reshaping the fundamental aspects of construction, enhancing the strength, durability, and environmental sustainability of structures. Additionally, the burgeoning field of 3D printing technology is garnering considerable attention, exhibiting its potential to swiftly and efficiently construct complex building components, presenting a futuristic prospect for construction methodologies. Combining these materials and techniques with some of the most advanced machines available in the construction industry will help you reach success in no time at all. That's why you might think about civil equipment hire and make sure that you always have the right tools at your disposal.
Smart and Connected Construction Sites
The integration of IoT (Internet of Things) and a myriad of sensors within construction sites has given rise to the concept of "smart" construction sites. These cutting-edge technologies furnish real-time monitoring capabilities for various aspects of construction endeavors, encompassing equipment utilization, workforce activities, and overall project progress. This data-driven approach, infused with analytics and automation, empowers informed decision-making, judicious resource allocation, and an elevated standard of safety measures, illustrating the transformative power of technology within the contemporary construction landscape.
Resilient and Disaster-Resistant Construction
In a world confronted by an escalating frequency and intensity of natural disasters, the construction industry is witnessing a paradigmatic shift toward resilient and disaster-resistant construction methodologies. Resilient construction entails employing robust materials, embracing appropriate building designs, and integrating disaster-resistant technologies into the construction process to ensure the safety and sustainability of structures amidst adversities like earthquakes, hurricanes, floods, and wildfires. This focus on disaster resilience underscores the industry's commitment to public safety and sustainable development, reflecting a critical concern in today's construction endeavors.
Skilled Labor Shortage and Training Initiatives
The construction industry currently grapples with a pronounced challenge concerning the scarcity of skilled labor, necessitating a multifaceted approach to bridge this gap. To address this issue, there is a concerted effort to invest in comprehensive training and development programs aimed at upskilling the existing workforce and attracting new talent into the industry. Strategic collaborations between educational institutions, industry organizations, and construction companies are fostering an array of initiatives designed to cultivate and nurture a skilled workforce, thereby bolstering the industry's capacity and adaptability in the face of this pressing challenge.
Urbanization and Infrastructure Development
Across the global landscape, urbanization trends continue to escalate, propelling a burgeoning demand for robust infrastructure development. As cities expand and evolve, there arises an imperative to construct housing, transportation systems, healthcare facilities, and a diverse spectrum of other infrastructure projects. The construction industry stands as the vanguard in meeting these burgeoning demands, endeavoring to craft sustainable, efficient, and modern urban environments capable of accommodating the surging population. This necessitates a meticulous approach to infrastructure development that ensures longevity, functionality, and harmony with the environment, underpinning the vital role of the construction sector in shaping the cities of tomorrow.
The construction industry is at a pivotal juncture, undergoing a transformative phase driven by technological advancements, sustainability imperatives, and shifting societal needs. To remain at the cutting edge and navigate this evolving landscape successfully, stakeholders within the industry must wholeheartedly embrace these trends. By doing so, the industry can not only thrive but also play a foundational role in shaping a sustainable and prosperous future for societies across the globe.
---
This article is written exclusively by Carolin Petterson for CrystalWind.ca. © 2023 crystalwind.ca. All rights reserved. Do Not Copy.
---
© 2023 crystalwind.ca. All rights reserved. We track all IP addresses with sniffer technology. Using a Proxy/VPN will not hide your IP address. This post first appeared on CrystalWind.ca.
Spirit Animal Totem Of The Day!
Who is Online Now
We have 1364 guests and no members online