Support crystalwind.ca with your donation and help spread spirituality and positivity.
Blessings!
Category: Divine Cosmic Alchemy Written by Denise Ricard Views: 1486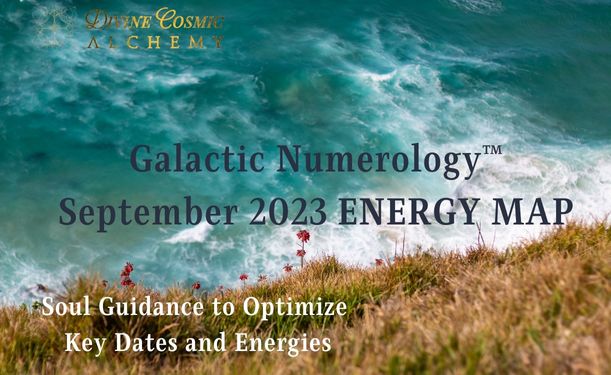 Welcome to September 2023 Galactic Numerology™ Energy Map
In this transmission, you'll learn about key dates, numbers, and cosmic energies, Galactic Numerology™ energies that are tools for manifestation that are available specifically in September 2023.
See how this energy map sets the stage for maneuvering and creating your life. During these potent and specific energies windows you are given the opportunity to magnify your purpose and intention, and harness the powers that are available unconditionally for you! The key is to harness that power!
Galactic Numerology™ welcomes you to this Month of September and is transmitting supporting and nourishing energies for you in this transmission.
There is an infinite amount of happenings under way in the energy realms, and we bring highlights and insights here that flow from our vibrational streams with the Divine Cosmic Alchemy happening from and through Galactic Numerology™. And, we also take a brush stroke to the surface, and acknowledge some of the many, many activities and expansions happening within the cosmos astrologically.
September is the 9th month of the calendar year, and reflects the energy vibrations of the evolution and emergence of your soul on its precious journey here on the Earth Star, to expand and evolve as the Divine aspect of your own God Presence. This magnificent opportunity here on Earth is how you are advancing into the higher energy streams and uncovering and remembering all that you truly are.
9 in the traditional aspect of numerology reflects the energies of commitment, kindness, and kindheartedness with the great desire and motivation to create change. 9 is the culmination of the 9 year cycle and intervals of change that ebb and flow all throughout your life beginning from birth. And, in this context, is the pinnacle and the completion of a cycle and beginning of a new cycle. We are weaving all of this in because it is significant energetically to how you live your life in the incarnate aspect, with guidance and direction from dimensions beyond the physical that can be harnessed for attaining what you most desire.
9 is a triad of 3s, a triad of trinities, where three triangles interwoven create the sacred geometry of the 9-pointed star. You can deepen into the interconnectedness and multi-dimensions in many magical and Divine ways.
This month of September offers powerful opportunities within the numerological and astrological influences available. August was a power-packed month energetically and you may have felt the releasing of old belief systems and patterns that may have shown up emotionally or physically. That, Dear One is all to be celebrated - because it means you've evolved! You've made even more space to welcome in higher states of consciousness that contributes to your ascending more into the oneness of you and your Divine self.
September 1st begins the month with the contribution of the Full Super Blue Moon Moon in Pisces (Aug 31st) in the last week of the powerfully clarifying month of August. That clarity enhances the inner reflection and deep inner searching - and finding - of that which resides clearly within the soul. This heart-centered energy greatly supports a deepening into the world of Spirit. What did you revisit to expand more upon, or to finally complete? Are you seeing how these particular Super Full Moon energies help create more structure with what is coming through from Spirit, to be able to formulate it into practical ways to live. Your inner world becomes your outer world, and this dreamy and ethereal energy of Pisces shines brightly into your life and into all that is happening in the outer world. Are you seeing emotions of past events surfacing and asking to be released? And staying in the heart - not the mental mind so that past events aren't brought forward and stagnating your forward motion. Utilize your dreamy creation energy to imagine your desires coming into fruition now, and allowing that to be your reality. This Super Full Blue Moon brightly illuminates all of that it so it appears as your reality in your life! Take time to notice what you're seeing with clarity from this Super Full Blue Moon energy.
On 9/3 a very powerful move in the heavens with Venus - Venus goes Direct after being retrograde the past month of August and last part of July. There are still several planets in retrograde which is all about slowing down and going back over with a fine-tooth comb, yet not getting caught up in the past emotions of past events. Retrogrades are beneficial when used to grow from past experiences and finding the silver lining - so to speak - which is the higher purpose of that event or experience. Venus in retrograde has been assisting with that in the areas of relationships and wealth and abundance. She is so powerful and if you've moved through and past specific challenges, remember to give gratitude to all of the Divine Beings assisting you, and your own Higher-self. Now you can move into the new space that's been created, and welcome in the newness of current relationships, new relationships, new channels of abundance flowing into your life. And, the key here is to trust and believe that it's all possible. Feel that in the lightness of your heart and the joy flowing through.
On the 9th day of the 9th month, we have the 9/9 Portal of evolutionary momentum. This month's portal of cosmic potentials presents such a multidimensional spiraling of evolutionary energies. 9 in traditional numerology is a spiritual number, and with Galactic Numerology, we bring forth the higher-dimensional frequencies of the cosmos to expand that into it's next evolution, and for you to tap into the frequencies of it for your own soul path growth and progress. On this day, there's a great opportunity of support available for soul development, blossoming and emergence for realization of the Divine self. You are in this constant state of metamorphoses which brings with it the beauty of each and every stage of your evolution. Like the beautiful caterpillar that transforms into the magnificent butterfly.
And, the mini portal dates this month are: 9/18/23 (the month of 9, the day of 18 = 1+8=9, and 23), and 9/27/23 (9/2+7=9/23). These present more opportunities for you to revisit the tasks, actions, energies that you set into motion on 9/9, and feel really supported and buoyed on these days as well.
9/14 is the beloved New Moon in Virgo. Like closing your eyes to travel from the outer world to the inner, the darkness, like the cosmic night sky provides such wonderful opportunity to breathe the breath of the Divine, connect to your cosmic self, and begin anew. Renew and refresh those areas in your life that help bring you into balance with what your soul desires, and what is your path for this lifetime. Allow these Virgo energies to show you, deep within, the powerful creator Being that you BE. You are the one in charge of your life and what your outer world is reflecting. Stand in the truth of your sovereignty. The Cosmos is fully supporting you in this, Dear One.
On 9/15 Mercury goes direct. Take some deep breaths in and out and receive all that you've evolved in your communications with yourself and with others. The retrograde offered the opportunity to go within and see what old habits like overthinking (not trusting) can be released, let go of, and shifted. And, to know that you have many choices, and all you need to do is to make a choice. See how this time of inner reflection is evolving your soul by showing you answers - that inner communication coming through loud and clear. Bring forth and express your truth from the heart.
September 23rd brings the Equinox, and on this day, the sun changes signs into the beautifying and balancing sign of Libra. The sun moves across the celestial equator and the seasons change, and it's a time of equal hours of day and night. It is the wholeness of the darkness and light. There's complete balance and harmony. And the numerology of the Equinox on the 23rd day of the year of 2023 brings the momentum of the illumination. Our own physical sun in our galaxy is constantly blessing all life with codes of Light that imbue the cells within the body to evolve into the crystalline structure of our true selves. Perhaps breathing into that, meditating on that, and seeing the inner glow of your entire being.
The Equinox is a gateway into autumn in the northern hemisphere, it is the gateway to spring in the southern hemisphere, and once again there's this harmonious balance within the evolutionary cycles of the Earth in her relationship to the cosmos. This is indeed a great gift and treasure to harness within the days leading up to and days just proceeding these gateways. Awareness, excitement for the potential, ritual and ceremony, community gatherings for setting positive intentions, and sending love out into the world, are wonderful ways to utilize these Equinox energies, bringing harmony and balance to the outer world. And, this day allows an awesome opportunity to explore what desires balance within your life to bring more peace and more happiness.
9/29 brings the Full Moon in Aries bringing in bright, energetic energies that power up your feelings, and when utilized in your truth, brings forth evolutionary change through the momentum of your feeling energy. Keeping in mind that this is stepping into your higher mind to make decisions, and then use that momentum, rather than your emotions which can charge your momentum with slower vibrational emotions (like fears or doubts). This moon shows and illuminates the power of manifestation for you. And, when you take the steering wheel from your emotional body, and put it into your heart-centered feeling body - you can create your outer world harmoniously. Utilize this Full Moon energy to complete projects so that you can harvest the fruits of all you've been working on since earlier this year.
We send our love, and our blessings are with you. And our transmission is now complete.
---
---


Copyright 2023 Divine Cosmic Alchemy. All Rights Reserved.Galactic Numerology ™ is a registered Trademark of Divine Cosmic Alchemy – all rights reserved.I encourage you to share this full article with friends, your postings, etc. when you feel called, as long as this copyright and trademark notice is included and so is the link to my website.
Sign up for my Newsletter: https://divinecosmicalchemy.com
---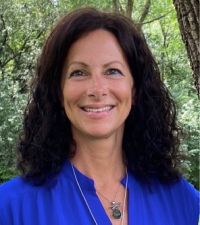 Denise Ricard:
Denise is here in service as an Ambassador of Light and Love for the evolution of consciousness, and to co-create the New Seventh Golden Age, to realize Heaven upon the New Earth.
She assists Lightworkers and Starseeds to fully activate their Ascension blueprint by providing the most advanced encoded Divine frequencies from across the multiverse. This empowers them to embody WHOLENESS – to actualize the state of Unity into their reality, therefore creating a life that reflects their truth and joy.
She is the Galactic Numerologist and transmitter of Sacred Number Energies, Divine Channel and Intuitive Soul Path Coach, a Licensed Quantum Light Practitioner, and transmitter of Sacred Codes through Light Language in all of its forms.
From her Cosmic Lineages, she works in co-creation with multi-universal Divine Beings of Light: Intergalactic Councils, Angels and Archangels, Dragons and Elementals, Ascended Masters, Crystals and Nature in all her forms. This enables her to contribute to others from the highest and most optimal evolutionary energies available for their expansion.
Source Here

This article was submitted to CrystalWind.ca by Denise Ricard on September 01 - 2023 with written permission to reblog this article exclusively on CrystalWind.ca. Stay tuned for more enlightened articles and teachings from Denise!
---
© 2023 crystalwind.ca. All rights reserved. We track all IP addresses. Using a VPN will now also get tracked to original source IP.
CrystalWind.ca is free to use because of donations from people like you. Please help support us!
Blessings!
Spirit Animal Totem Of The Day!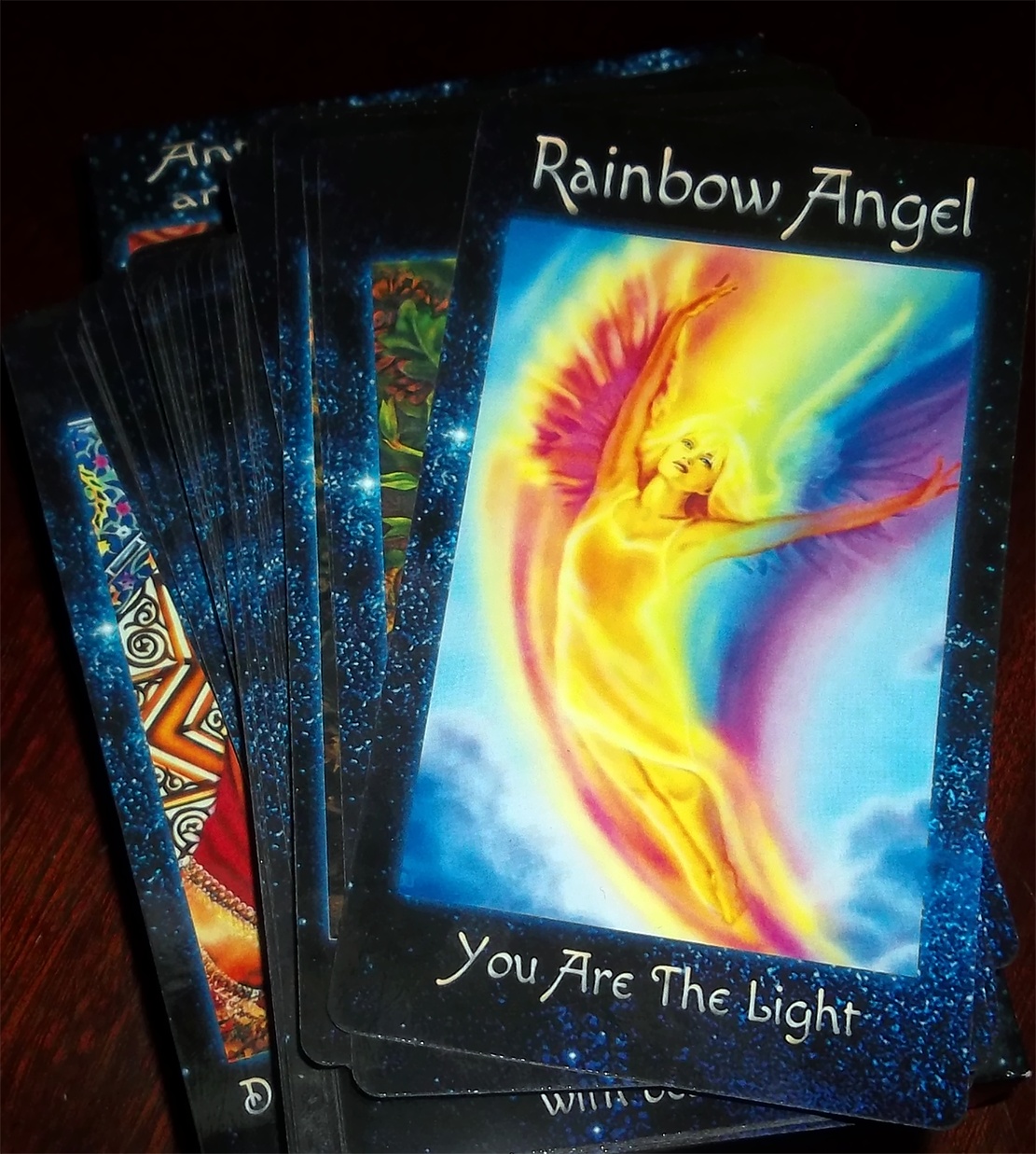 The Crystal Wind Oracle
Myth & Magic Card Deck!
Details Here!
NEW Expanded
Printed & Boxed!
Now with 58 cards!
Who is Online Now
We have 902 guests and no members online