Support crystalwind.ca with your donation and help spread spirituality and positivity.
Blessings!
Category: Earth Shift Energy Written by Ramona Lappin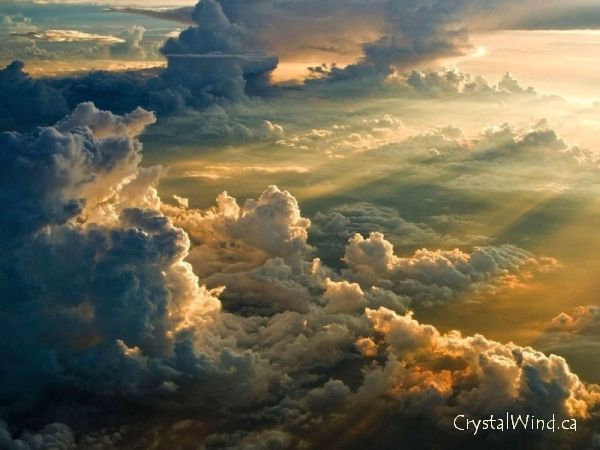 Now that we have cleared and LET FULLY GO of, and surrender the past, karmic load and heavy burdens of our ancestors, the Soul groups, bloodlines, and spiritual hierarchies we're connected to, are being lifted off us, healing all of the intergenerational traumas and wounds, setting us all FREE as part of the Debt Forgiveness. Now we get to fully re-claim our blessings, gifts, prosperity and abundance, our Divine Inheritance!
AS THE COSMIC MONAD HEALS HEAL, ALL HEAL/S!
As the Indigo Grail lines hold the Planetary Blueprints within our own DNA templates and morphogenetic field, and as that fully heals and activates now, it goes out into the collective and becomes available to ALL! As ALL IS ONE!
Now we re-claim all of our power, gifts, abilities, and superpowers that make the i'm-possible possible and the invisible visible! Making our biggest dreams come true as we get into receivership mode, as when we merge with Source and ALL that is, TRUSTing in ourselves, life in general and god's plan for us, everything aligns and comes together for us now, as we align with our True authentic Self, no longer afraid of anything. Manifesting our New Earth Realities from the inside out, all through our own transformation and metamorphosis. As we shift and change, so do our Realities in turn. Activating the Crystalline Cities and Zero Point technology from within our own templates, and then project the New Edenic Realities out into the hologram.
One important part is also us shifting our focus and the over importance of money, surrendering, and letting go of all remaining beliefs and fears around survival and scarcity, by us truly valuing our Soul's growth and development above all these temporary material things and short-lived pleasures. Trance-ending all fears around suffering and death, including survival, is part of Ascension and is what sets us free. As we remember we are not this body, our thoughts, experiences and imagined identity, but a unique fractal of source that is Pure Consciousness forever experiencing itself, that doesn't die and has never been born and that is Eternal. All else is part of the dream. You are projecting yourself into the hologram. Your Soul is that part of Spirit that is Eternal, all else is a temporary experience and death is not real.
Our higher Self is taking fully over now as our false ego Self dissolves and is being alchemised, embracing ALL OF our shadows and light, loving all of OURSELVES, AS WE ARE, NOW!
As we see ALL, including ourselves, through the all-seeing Eye of God now! This is what heals all!
All illusions of separation, all delusions, false memories, projections, and perceptions, thought forms and beliefs, are being fully cleared and overwritten with Cosmic Christ Consciousness as the Emerald Heart and Cosmic Diamond Heart Grid have taken over as the new telepathic communication network, along with the new Organic Creatrix field, and us acting as the Rainbow Bridge and Pillars of Love Light that light up the world! Taking over as the new Collective Christ Consciousness Broadcasting system!
PURE TRUE DIVINE SOURCE LOVE & LIGHT is flooding all of Creation! HEALING ALL willing Hearts back to their Original Innocence, Purity, and Divine Blueprints very rapidly now.
MIRACLE HEALINGS ARE unfolding and HAPPENING!
Keep seeing yourself and others healthy, happy, and healed, already ascended, living abundantly in Unity Consciousness on New Ascension Earth! Keep calling this forth! Keep focusing on that which you wish to co-create and not on the how, without attachment to any outcome!
Divine Neutrality allows us to collapse and co-create our Realities from the Zero Point Field.
Many are starting to feel a deep JOY and Divine Love for all of life everywhere, as part of this powerful expansion and rising in Divine Union and Love, unfolding. Our Joy and passion for life, and life force is returning as we fully reconnect and becomes atOne with Source and ALL. Feelings of Unity and Peace, as well as self empowerment are igniting from deep within us now, as
WE ARE RISING FULLY AS OUR ALREADY ASCENDED MASTER & DIAMOND AVATAR SELF!
HEALING THE COSMIC MONAD!
HEALING ALL willing Hearts-Minds, Bodies and Soul's!
Lifting ALL of life up along with us as ONE as we continue our ascend, crossing and being the Rainbow Bridge into all new horizons, as exciting new assignments, adventures, and experiences beckon!
EVERYTHING IS POSSIBLE NOW WHEN WE BELIEVE, with all the interferences and distorted Blueprints being fully cleared and dissolved, along with the false Matrix overlays and realities, revealing what has always been!
As we remember our True Self and ancient history as well as future again. As the Crystalline Core and our Crystal Rose and Diamond Hearts, Crystalline structures, DNA and Diamond Rainbow Plasma Lightbody's fully ignite and activate now. Bringing ALL NEW ASCENSION EARTH REALITIES ONLINE! All from the inside out as we stand in our Truth, as our authentic Self, speaking from the Heart. Dissolving all remaining illusions of separation, false projections and perceptions, all remaining reversals, inversions within the consciousness and holographic overlays fully, as we do, ALL that is false and artificial, as the Frequency of TRUTH dissolves all remaining veils, exposing the lies, manipulation, and corruption.
The Great Reckoning is here!
The Great Revealing!
A nuclear Armageddon!
Which is the unveiling & FULL DISCLOSURE OF THE REAL TRUTH!
Arising from deep within us now.
Wrapped in pure Divine Source Love.
I am feeling our ancestors very strongly today as they too are being released of their traumas and burdens of the past and can return home. Releasing and returning all remaining stuck Soul's and fallen entities along with them. All held as memories within our blood, DNA, and cells. I am standing in and feeling the deepest gratitude, reverence, appreciation, and honour those that have come before us. For all they have sacrificed and suffered to fulfil their part in getting us to this point in our Collective Ascension, where nothing stands in our way any longer! They risked and gave their life's in the name of Freedom. For us to re-claim this fully for ALL now!
As we come to Divine Union within and without, fully re-membering our True history, Self, and inherent Oneness again, we begin to live in full alignment with Cosmic Christ Consciousness, and the New Earth & ALL NEW WORLD'S are born and Heaven descends upon Earth!
We have healed the Original Split and Divide!
Peace is taken over from war now!
All projected out from within!
Abundance is ours now, and again, that goes way beyond money. As we learn how to value ourselves, our own energy (currency) and have healthy boundaries, and with all the interference fully clearing, all shall flow to us now that we so greatly deserve. Today is also another 10-10 day (1+9) where we complete the clearing and healing of our Blueprints back to their Original divinity plus upgrades, timelessly so! As we get ready to rise higher and shine brighter than ever before!
So much to be grateful for, get excited, and be in the Frequency of Celebration about!!
As we re-claim our Divine Inheritance and Royalty now!
The Royal Lyran's, Dragon's, Maji Grail King's and Queen's, the Emerald Order and Elohei awaken within us. MERGING ALL dimensional realms AS ONE!
Fully igniting our ancient future memories, Freedom, Prosperity, and Power over our Realities!
The struggle is now over as we rise and bloom!!
Us rising in our full power and believing in ourselves is what unlocks it ALL NOW, as we ignite our magic from deep within.
Exciting energies!
Feel into this!
Claim your power!
Claim your inner Dragon and Maji Grail Queen and King! Your eternal, already ascended Master Self. Call in the Divine to support you and for anyone who wants to hinder your path to be dealt with, shielding your field from any unwanted energies and possible attacks. No longer will be hunted down, killed, attacked, and tortured for who we are and the Truth we speak, the wisdom and sacred secrets we hold.
Time to rise, fly and shine brighter than ever before!
Thank you everyOne so much for all your support, all your hard work, for holding the vision and simply BEing HERE NOW!
I also wanted to add to what I said in my video yesterday, it's not so much about 'controlling' our Realities but realising that we indeed CO-CREATE them in every now moment, with every thought, word, thought, belief, and action we take. It's the overall Frequency we hold, and us being in full alignment with our True Self, which brings our realest and truest realities online. It's about our projections, of how we perceive the world around us, that co-creates that which we perceive. As WE HAVE MERGED ALL AS ONE fully now, through the Divine Union Activations and completions, we also heal as ONE COLLECTIVE. One body, heart-mind, and Soul.
ONE LOGOS.
It's all about self empowerment, being our own greatest Authority above all else, and us leading ourselves, as well as supporting One another through this crazy journey, because no-one of us is an island.
Waves upon waves of pure Divine Love, infinite Miracles and Blessings abound for us now!
Let's make it magical!
Eternal Love,
Ramona
Credit
Ramona Lappin:
Divine Love, Explorer of Consciousness, Reprogrammer, Visionary, Guide, Energy & Sound Healer, Mummy.
All of my transmissions are encoded with Multidimensional Ascension keys and codes that are intended to assist you on your journey.
Source
© 2022 crystalwind.ca. All rights reserved. We track all IP addresses. Using a VPN will now also get tracked to original source IP.
CrystalWind.ca is free to use because of donations from people like you. Please help support us!
Blessings!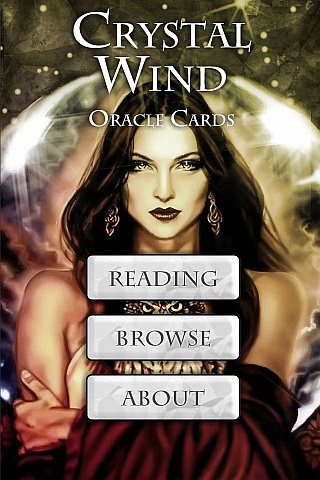 Cut Through The Illusions!
Available On

Spirit Animal Totem Of The Day!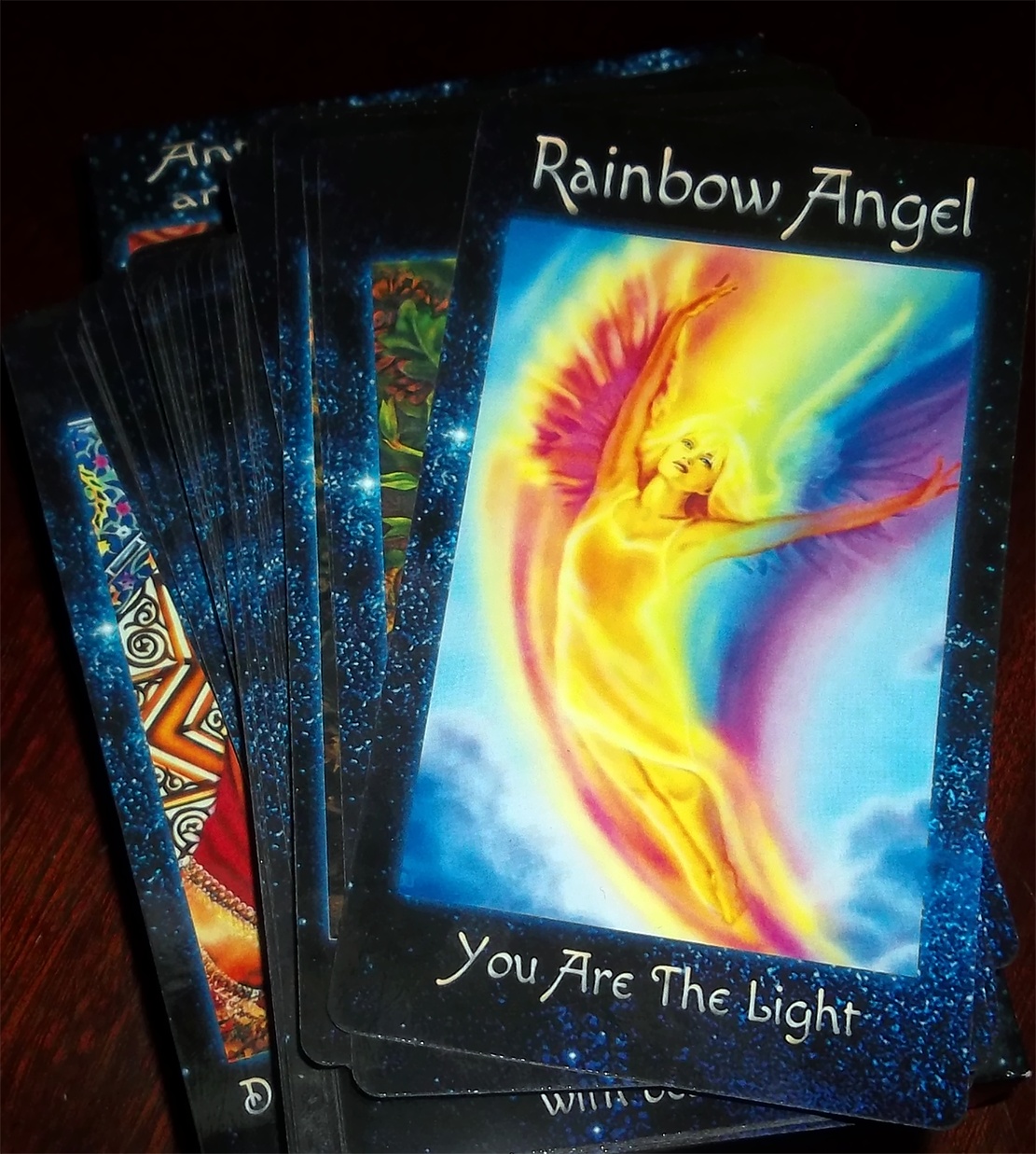 The Crystal Wind Oracle
Myth & Magic Card Deck!
Details Here!
NEW Expanded
Printed & Boxed!
Now with 58 cards!
Who is Online Now
We have 1189 guests and no members online