Category: Earth Shift Energy Written by Yvania Bartholomeusz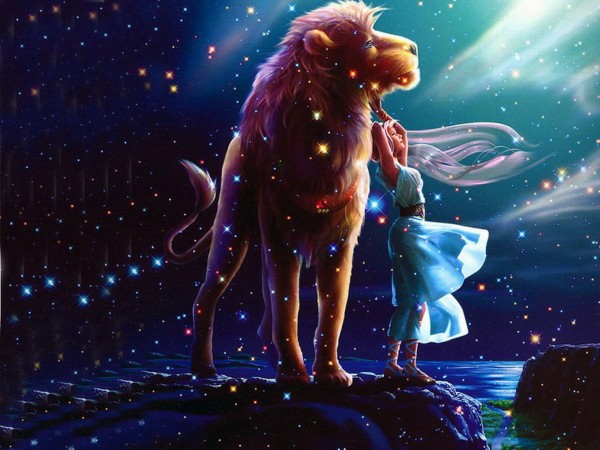 Through the Super Moon Eclipse Passage to Lions Gate
(26 May – 8 August)
Here we go!
A whole new landscape realized with the Shift in Consciousness anchored within The Collective through 555. (5/5/2021)
The Shift in Consciousness is The Beginning of The Collective Great Migration.
We are Living Bridges of A New Dawn.
The Great Migration sees us move from the Projector/Projection Program to Heart Centered Cohesion.
The Projector/Projection Program - is Mind Control. Your thoughts and beliefs (projector) become your reality (projection). Manifestation happens here. Emotions run rampant here. 'That which is projected upon you defines you'. The Victim/Power Over Program thrives here. Nature is a commodity. Religion/Spirituality and all Control Systems play here.
Heart Centered Cohesion - is Your Field. Your Essence Unifying. Your Signature. It is a Field that by its very Own Nature draws more of itself unto itself. It is in Cohesion with Everything within it and around it. Everything within and without Your Field is Your Own Essence to wield. Creation begins here. Your Sense of Knowing 'You' begins here. "That which is projected upon You will never define You". Thriving is Your Nature. Humanity lives here. Love Flows Here.
Whilst we are in Migration, we walk a tight rope. We straddle 2 worlds. Both of which are in Flux. We are in Flux. Dislodging and dismantling as we flow. Bifurcation. Migrating in Frequency in Form.
We have become masters of manifestation within the projection. Have you noticed how quickly things appear for us now? Have you also noticed that they can just as quickly dissolve?
When you manifest within the Projector/Projection Program - your thoughts and beliefs are 'mapped' and translated onto the screen – becoming a virtual reality. You are not moving through You here. You are simply moving through a projection of your so-called Identity.
To See…To really See - is to open the 'seas of projection' – through The Heart – Now You are beginning to move through You. You are able to utilize All of the Elements of You – to move through at will. A Conscious Materialization of Your Own making and Choosing.
Just what The Heart is - has yet to be really understood… but We are Feeling our way there.
This Passage is all about DNA and recoding/rewriting the past. Clearing the family and ancestral ties. Disconnecting from the umbilical cord that programmed and equipped us for this reality we were birthed into.
Eventually the DNA is wiped clean and no longer needed -
We have Sun Discs that have been active in our bodies for some years now. They are similar to the 'chakra system', whereby each disc is placed specifically within the body.
They each have their own Intelligence System. Connected entirely to Our Sun, Our Collective and that of Our Own Nature.
A vast living, breathing Network that Gives 'Life'. (More about this as we go, as it flows through to December and a whole lot of awesome!)
The ways in which we give 'life' here are also changing. Reproductive Systems are changing and physically evident. (All Systems are in Flux).
This Passage will 'dislodge' many of us. We are in Extremes of everything. If you're reading this and thinking "I can't take any more" – I feel you. We all feel you. We are all in this together and Feeling each other like never before. The Collective is like one huge emotional 'soup' at present.
How long we each choose to suffer, how long we each choose to bypass the pain with distractions and denial, how long we each choose to fill this world with fear, how long we each choose to be separate from and blame each other, how long we each choose to keep our Hearts closed to Love, how long we each choose to conform and yield to that which takes life….is up to Each and Every One of Us as Individuals.
Golden Essentials Through This Passage
Support for 'manifestation' within the Projection has lost hold. There are too many 'glitches' in the program. We are the Glitches. We are The Virus. If you choose to play 'manifestation' in the projection - for your own Power Over/Victim – Know that the New Operating System No Longer Supports the old software. Anything that needed 'saving' has been stored in the 'hard drive' in a folder named 'Past'.
We will be taking a hard drive through the Past. Face to face with The Lion. We had all the talk but not quite the walk. It will Open an even greater Vulnerability and Sensitivity throughout Our Collective. You cannot bypass that which you cannot transcend within yourself.
"Cross Currents' or Wild Cards are here to stay in the mix. This is where 'Fixed meets Flux'. Anything is possible. This is the great unshackling and unveiling. We have been 'talking' about this forever but now we must 'walk' through it, as it unfolds in real time.
Those that are mentally and emotionally challenged or have an underlying illness/disease will be more vulnerable with the increasing frequency. The core is exposed, and the roots are bare. Sometimes we must go into the trenches and offer a hand up – armed with nothing but Love and just Hold Space.
We cannot save anyone – it is always a choice to be here. Sometimes we just listen – we don't 'hear' – we listen. Listening is a whole-body thing. It requires Full Presence and nothing more.
Remember that Every single Being on this planet Earth is here beside You and that the Earth is within You.
2 Themes are Playing
There is a Lion in your room, and it is not going anywhere. You can face it now…or in 2 months it will take even greater courage to face. It is well and truly getting waaay too heavy to carry this burden any longer. Give yourself the greatest gift you never received – Open your Heart…Feel. That Lion is not what he seems.
There are Flowers blossoming in your garden. You have planted these seeds before, but they never grew. It was not the right time. You were so different then. The world was different then. A new world has birthed within you and it moves and dances and flourishes with you, as you. You are in your own Flow and it's like you never 'lived' before. Love in a body.
In Love Allways,
Yvania Bartholomeusz
© 2021 CrystalWind.ca. All rights reserved.
---
CrystalWind.ca is free to access and use.
Please support us with a small gift of $11.11 or $22.22 or $33.33.
Spirit Animal Totem Of The Day!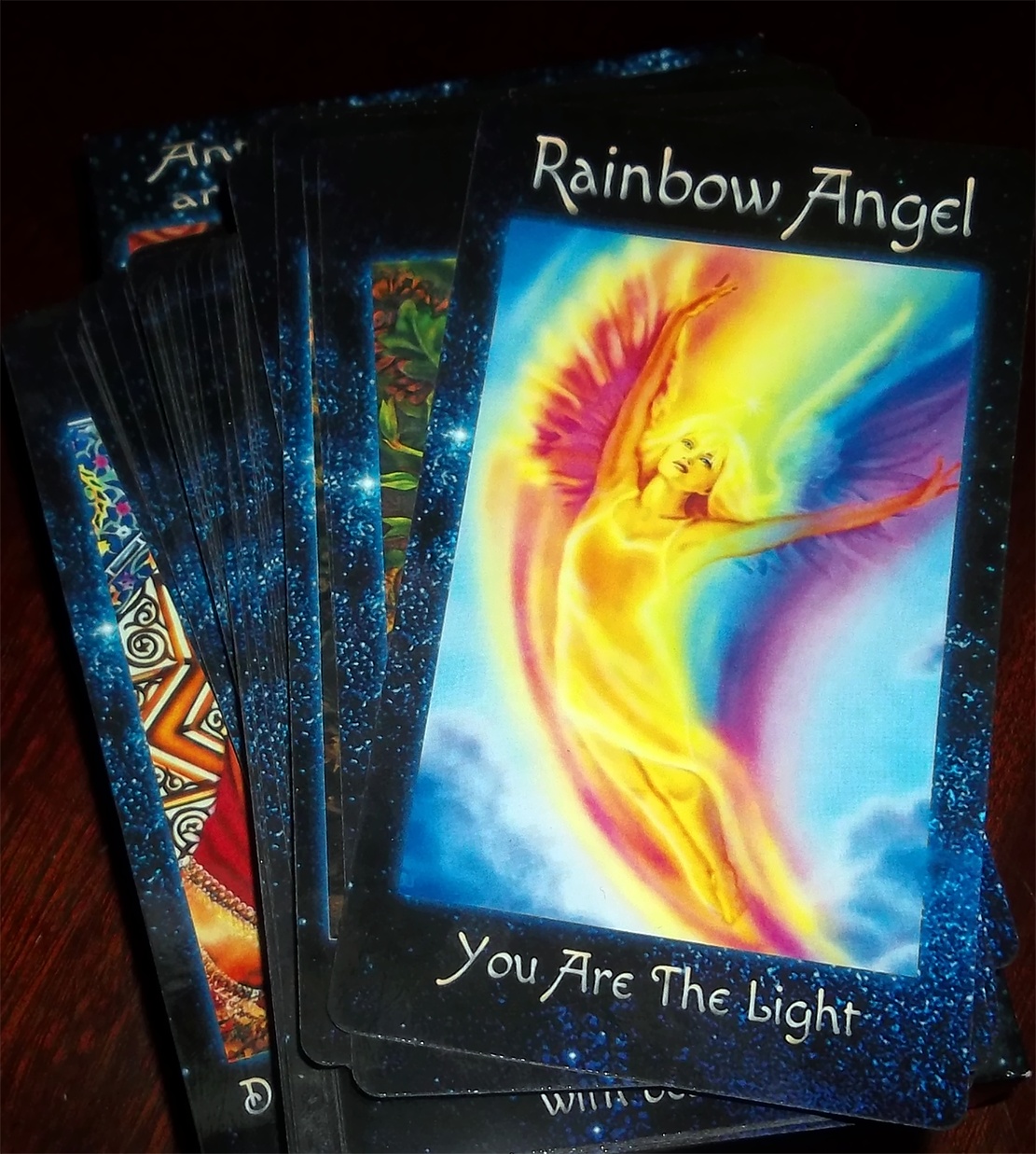 The Crystal Wind Oracle
Myth & Magic Card Deck!
Details Here!
NEW Expanded
Printed & Boxed!
Now with 58 cards!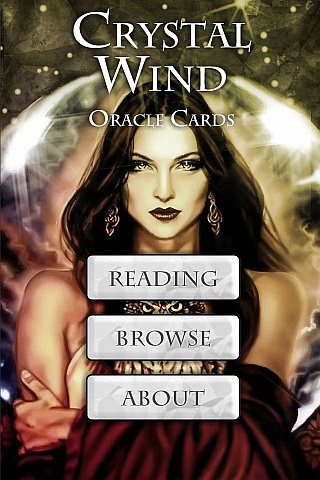 Cut Through The Illusions!
Who is Online Now
We have 1018 guests and no members online