Category: Earth Shift Energy Views: 2254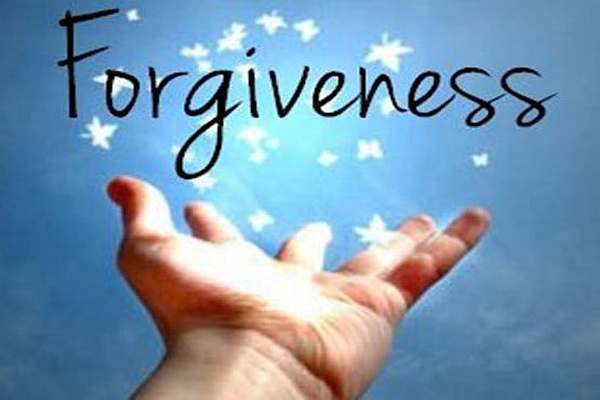 Dear Friends,
we have collectively experienced quite an intensive time over the last six weeks. The influence of the stellar realms for the collective transformation of humanity into the Golden Age of Aquarius was immense, and quantum leaps have been achieved on personal as well as collective level. A long stormy season of solar flakes made the Moon influences even stronger, and was only topped by the Christ light that was transmitted during the Easter Fest days. Now it is time for all of us to take a little step back and spend a period of integrating the huge amounts of information, each of us has to digest.
While we are still evaluating the meaning and profoundness of the change this past weeks created, we are well of to concentrate on elevating our awareness to even higher levels of purity. In order to do so, we can use many different ways of working with the wonderful light of the violet flame of transformation and the powerful influence of forgiveness. Here are a couple of tools particularly effective for different themes.

The Hoʻoponopono is an ancient Hawaiian healing practice centered around forgiveness. Here we use the energy field so many have prayed to already, for an even deeper experience and outcome. This is how it goes: Start with breathing deeply into your heart, visualizing each breath coming in and out of the heart. Then visualize being in the same room as your entire family tree, uniting 12 generations into the past. Start by looking deep into the eyes of your mother and father and whisper the classic Hoʻoponopono phrase, as written below. After that, visualize your father and mother saying the same sentences to each other. Keep extending the process step by step through the 12 generations of your family tree, allowing the family line to cleans and rejuvenate.
I'm sorry.
Please forgive me.
Thank you.
I love you.
Over the years of a lifetime, we meet many people and even that such meetings often seam random to us, on the bigger picture they have an organized flow and reason. That's the driving force behind surprisingly meeting the same people again, after making a big energetic shift. This is a very beautiful Mantra to keep in your heart and mind, which can be used immediately when ever a situation reminds you of pain already shared in the past.
WITH ALL THE POWER OF MY HEART,
WITH ALL THE PURITY OF LOVE,
I FORGIVE MYSELF AND OTHERS.
I NOW SET US FREE
FROM OUR MUTUAL CREATIONS OF SUFFERING
And last but not least, if the intense energies of the past weeks have reactivated rather profound emotional irritations, and all the helpful flow from the stellar realms has shown you uncomfortable wounds still open, you can always create for yourself a little forgiveness ritual.
Here are the steps for such a forgiveness ritual:
Prepare yourself with several sheets of either loos paper or a college block, and a pen. Deposit a liter of water, maybe a little snack and tissues close to your writing spot. To prepare the room for your inner work, put on either some smoothing music, or music that triggers your memories. Burn some incense or sage in the space before starting!
Take at least 3 hours time in which you agree with your immediate surrounding to be entirely undisturbed from everyday needs.
Start your exercise with a 15min meditation or breath work of your choice, in order to calm your system and strengthen your inner connection with the higher self.
Take time for contemplation on the things you want to let go of now. All the things you hope to transform and lift into a higher understanding. Write about the situations and people you wish to forgive. Be as clear and authentic as possible with your true feelings. Express in authentic, your true emotions representing words. Don't force yourself to be fake friendly! If you feel like saying … "this stupid asshole has done me wrong, but I finally want get over that, so I gonna forgive it anyway", do so! Plus, don't forget yourself on the list!!! For every person you have to forgive, you can forgive yourself for having brought the situation into your life. Also when taking time for deeper reflection, you might actually find in a different situation, that you wronged others with your own behavior in similar ways. Here are some example sentences you might enjoy integrating in your list as well.
I forgive myself for judging myself and others.
I forgive myself for all honest human mistakes in life.
I forgive myself for every time I dropped the awareness for my own divinity.
I forgive myself for not taking care enough of my inner child.
I forgive myself for not remembering the powers that are lying within me.
I forgive myself for holding on to my pain for such a long time.
I forgive myself for not loving the creator that I AM.
I forgive and move on – NOW!
And so it is!
When you feel that your list is done, make a little fire. Stand straight in front of it. Breathe deeply and feel your emotions clearing while you read your list one more time. When you are done reading, put the pages one by one into the flames and slowly burn them, while watching the alchemy of its change happen!! Keep breathing in the transformation and allow the fire to elevate your emotional body.
After the end of the ritual, act from that moment on in the awareness that the change is already done!
Dear ones, I hope you feel encouraged and inspired to be brave and dive into forgiveness these days. You deserve to live this life in the ease and blessing of your I AM presence. Applying authentic forgiveness can lead you there!! Keep breathing deeply and repeating the words as often as needed.
Blessings an Courage ;-)!
Edith
My education of mindfulness – of awareness and spiritual guidance includes:
Breathing Techniques and voice training, variations of Meditation, Mental training by K. Tepperwein, intense training in Hawaiian Huna shamanism, intense training in Native American shamanism, training in Tantric life approach including sensitivity training for rituals of the physical body, Family Constellation work by B. Hellinger, the Creation of Healing Space, Holding Space for Ceremonial work, the Ascended Masters Teachings and the Ayahuasca spirit.
I am a highly intuitive channel for divine guidance and path, with a trained healing voice.
Edith Boyer-Telmer
Source
CrystalWind.ca is free to access and use.
"Would you consider a small gift of $11.11 ?" :)
ॐ Namasté - Blessings!

© 2008-2019 crystalwind.ca. All rights reserved.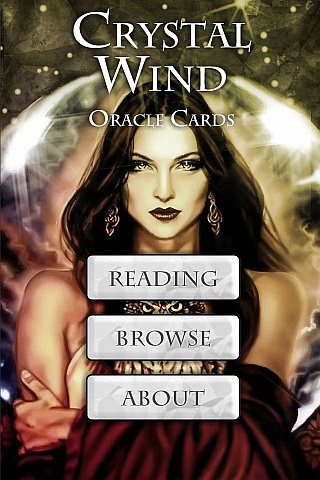 Cut Through The Illusions!