Support crystalwind.ca with your donation and help spread spirituality and positivity.
Blessings!
Category: Enlightenment and Teachings Written by Mwendwa Mbaabu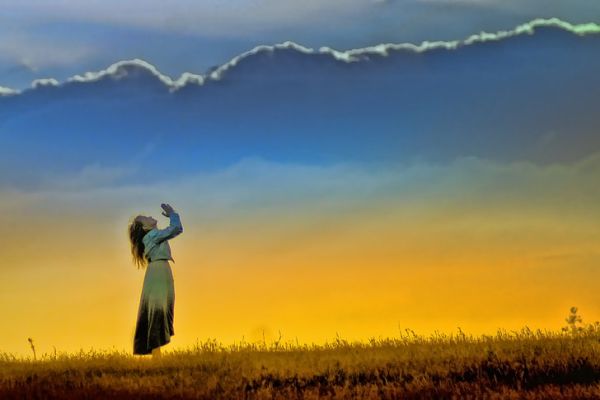 What Did Jesus And David Mean?
Someone asked me this question:
"Mwendwa would you mind breaking down Psalms 82:6. The Psalmist says that we are gods and Jesus echo's the same words. How do we separate the aspect of living and being gods while still humbling ourselves as sons of God. Jesus did indeed live like a god, but he was the son. Kindly."
This is a wonderful question and I thought I would do a post on it.
Yes we are gods. We are created in God's image and likeness, that's our true and original nature, but we all forgot when we chose to believe in separation from God and so rebelled against God. In the Christian bible this is explained in the genesis account when Adam and Eve believed the deceiver and doubted God and fell into sin consciousness. I won't get into that right now.
David said, "ye are gods; and all of you are children of the most High. But ye shall die like men, and fall like one of the princes" Psalms 82
Jesus echoed these words saying them to the pharisees who accused him of blasphemy when he said he was One with God and called himself the son of God.
"Jesus answered them, Is it not written in your law, I said, Ye are gods? If he called them gods, unto whom the word of God came, and the scripture cannot be broken; Say ye of him, whom the Father hath sanctified, and sent into the world, Thou blasphemest; because I said, I am the Son of God?" John 10
Ye are gods. Small g. That's our true nature but we don't all live as such. Many of us by rejecting God and listening to the deceiver, live instead as children of the devil. Jesus severally called the pharisees children of the devil. Which means we get to choose based on who we are following. The spirit of rebellion which rules this world comes from the deceiver, Satan. When we reject God we make ourselves children of the deceiver or tempter who always says, "there is no God, or claims to be God."
Paul says in the bible "as many as are led by the spirit of God, these are the sons of God."
Yes Jesus was the Son of God, he was in complete divinity while on earth, sent to restore mankind back to the father. And he came to show us the way back to the father. By following what he taught and believing his message. The core of which was to Love God and Love our neighbour as self and be born again, which is accept God into our hearts fully and let his spirit live in us rather than the spirit of rebellion. "That which is born of flesh is flesh, that which is born of Spirit is spirit. Unless you are born again you cannot enter the kingdom of God"
When we let God have our lives and let his spirit dwell in us, we become born again. Our nature is transformed. We become gods, restored to our original nature as the seed of God.
God remains God and we are His children. For us to live as gods, we have to submit to God for he is our life. It is only by submitting God that we can live as gods. We are not God, but he dwells in us. We are one with him but he is greater.
Jesus in all his glory submitted to God too acknowledging that God was greater than him. That's where he got his power: his obedience and full submission to God's will. It has to be the same with us. Jesus is our example. When we read his words and look at his life we discover the way to the father- by keeping Jesus teachings and following his humble example. And then we too start to be transformed and this power within us is activated and becomes a living reality in our lives like it was in Jesus life.
Everything hangs on submission to God. He is the Father of spirits. He is the father of lights. We are those lights and spirits. We don't belong to ourselves. The fool says in his heart there is no God and makes himself his own God and goes into rebellion and deception. And the fruit of such a person is always evident: deeds of darkness, rebellion and evil actions, pleasing of the ego, Me, me, me mindet, greed, lust, power hungry, no love. For the god of this world, who is Satan (the spirit of disobedience), is about fulfillment of the ego and it's lusts and keeping people in bondage.
Hope this answers the question: We can only be the gods we are, when we are submitted to God the creator. God is the life of all things. We cannot exist without him. When we give ourselves to him, he restores our original nature; what we were in the garden of Eden before the fall, day by day.
Jesus was the son of God and lived it because he was fully submitted to God. He didn't seek his own will but God's. He is our pattern. If we do what he did, live as he did, and follow his teachings, we become like him. The bible calls him the FIRST BORN among many brothers. As he is, so can we be.
"as He is, so are we (who obey and abide in him) in this world." 1 John 4:17
But here is the great mystery: We all came from God, and so we are essentially God, but not as an individuals separate from God, but only in union with God. all of us are (part of) God. Collectively we all are God. And that's why love and oneness are so important. We can only know God when we are LOVE and see him in all his individual parts displayed around us. God is in everyone and everything.
"That they may all be one (in knowledge), Father, just as you are in me, and I am in you" (John 17:21)
Mwendwa Mbaabu is a Spiritual Teacher, Author, and Mindset Coach. Her passion is to help people awaken to their divine nature and oneness with God/Source, raise their consciousness, and learn how to be deliberate and conscious creators of their reality.Mwendwa Mbaabu is a Spiritual Teacher, Author, and Mindset Coach. Her passion is to help people awaken to their divine nature and oneness with God/Source, raise their consciousness, and learn how to be deliberate and conscious creators of their reality.
Mwendwa's profound, yet simple teachings about how individuals create their reality through their thoughts, feelings, and beliefs, have helped many find freedom from suffering, helplessness, and victimhood and regain their divine power and freedom. She is dedicated to helping people live more empowered and fulfilled lives.
Mwendwa's teachings often bring to life the mystical and spiritual truths of the bible and Jesus to a modern generation, lifting the veil of religious dogma to reveal the universal truths of oneness.
Mwendwa's first book, Reality Creation and Manifesting: A Collection of Essays on Manifesting and Deliberate Creation, was published in December 2020
© 2023 crystalwind.ca. All rights reserved. We track all IP addresses. Using a VPN will now also get tracked to original source IP.
Spirit Animal Totem Of The Day!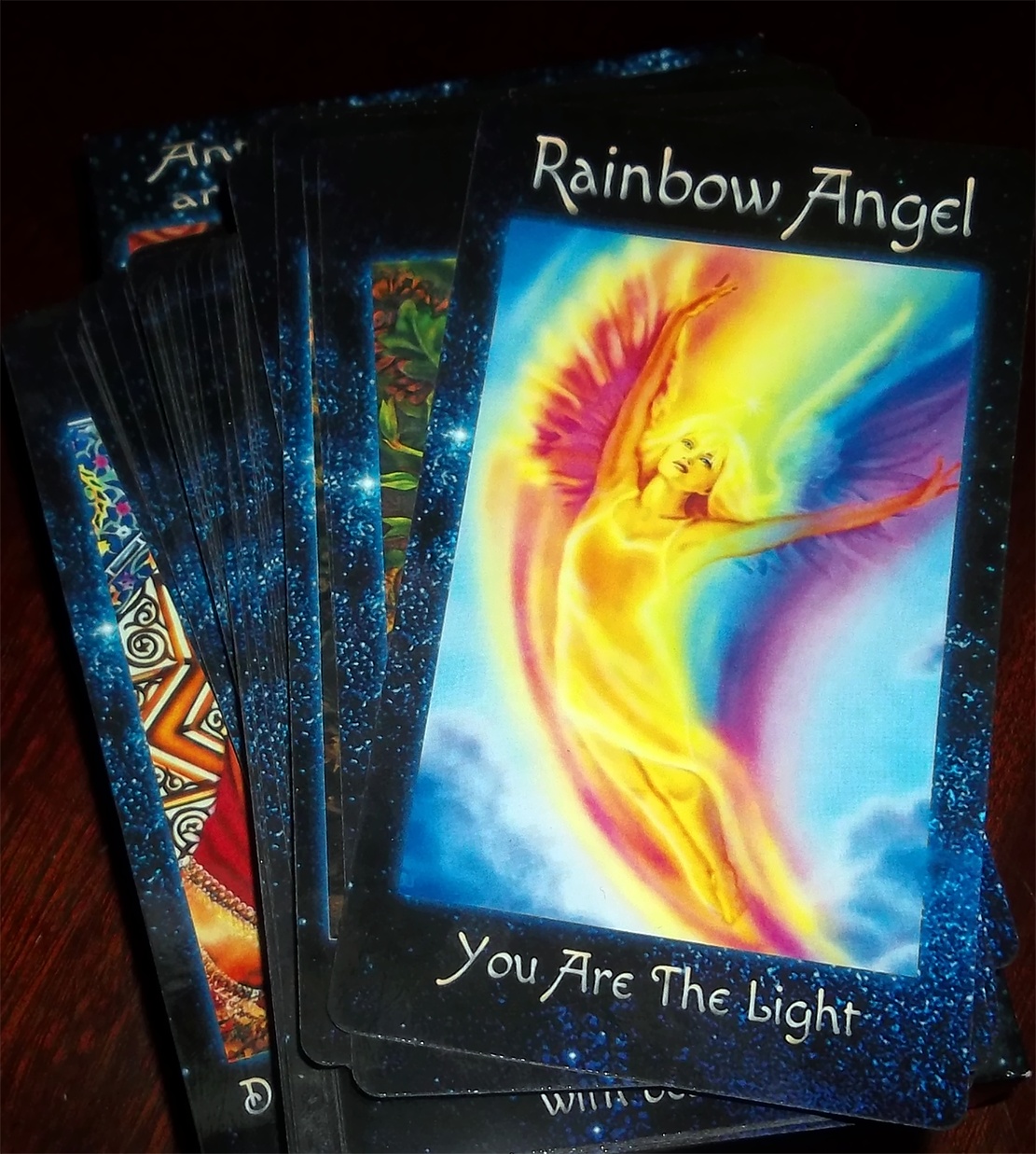 The Crystal Wind Oracle
Myth & Magic Card Deck!
Details Here!
NEW Expanded
Printed & Boxed!
Now with 58 cards!
Who is Online Now
We have 1154 guests and no members online