Category: Red Pill Blue Pill Views: 2095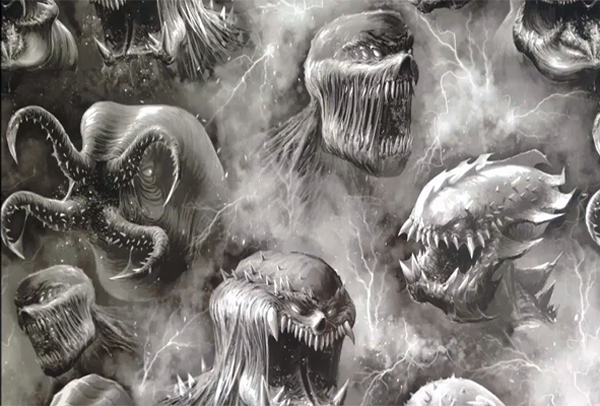 First of all, let me tell you that is extremely difficult for a person to contract this kind of parasites, because usually the etheric body has a self defense, natural mechanism. This is similar to the physical immune system. And it is in the etheric body where this type of parasites lives.
Larvae or astral worms are low-level beings, like insects, that walk in quantities along the astral planes. They cling to your aura and feed on your energy, weakening you and causing you to develop vices.
Some believe that these larvae come when you were a very vicious person and left that path for one full of light and spirituality, it is said that they come to remind you of those pleasures or temptations.
How Do We Know If We Have Or Harbor One? (pathology Of An Astral Larvae)
An astral or energetic larvae is a parasite that feeds on destructive thinking and behavior. It focuses on conflicting people who do not like themselves or their surroundings. A larva can become very strong over the years if the owner feeds her a good amount of emotion and hatred daily.
They manipulate our mind so that we have certain kind of cravings or temptations, which are usually the ones they prefer, drinking, sex, sugar, excessive food, cigarettes, drugs, addictions in general, and so on.
They can cause more serious traumas such as depression, personality disorders or psychosis. Those problems take a long time to develop and usually just affect people that are weak or submissive.
They can also cause energetic disorders that lead to disease, even tumors, since they are strange energetic bodies to us, like small blockades.
We feel drained, apathetic, bored and irritable. As something or someone steals our energy, that incidentally is related to psychic vampirism.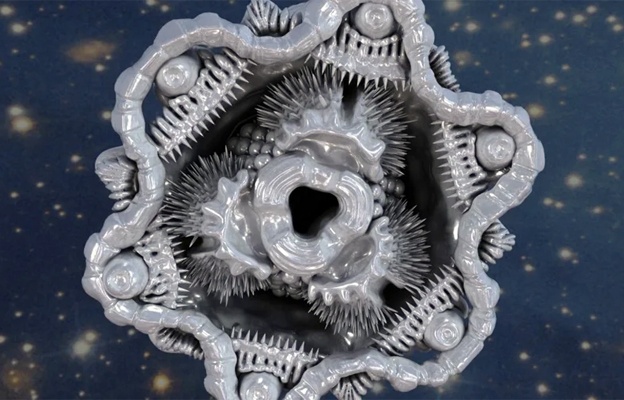 Some Factors That Produce These Astral Larvae
Lots of factors can cause astral larvae to inflict themselves upon us. They include:
The death of a close friend or family member. Emotional shocks lower astral defenses.
Abortion may also be caused by the baby's aura when weakened.
Drugs and surgery can poison our defenses.
Energy wear by practicing a lot of magic. We wear out our energy and they can enter by having our defenses low.
Contracting them can also happen when we visit the astral plane, although it also happens if we touch an object of another person, an object or things that retain negative energy such as quartz, some types of metal. It also happens when we are close to very negative people, or vicious (as if you were hit by lice) But you must be weak first.
They can be attracted by negative or low-vibration thoughts (also by negative emotions, words or actions), which surround us can make us feel especially bad at times when we are not vibrating at a high frequency.
Being in a negative environment of people who don't want us well, or who envy something we have or even something we are, can end up affecting us if we allow it. Also with places or spaces where there is disorder and dirt (is where they are best housed).
The Best Protection Against Astral Larvae
Keep in mind that when we are vibrating at a high frequency (being optimistic, vibrating in positive, loving each other, being happy with doing good, etc.), the lower vibrations cannot affect us.
But from the moment we do not vibrate at this frequency, all these lower energies can do us harm, especially psychic harm, as diseases are nothing more than reflections on the physical body of the spiritual, mental and emotional plane.
These energies vibrating and attacking from those planes (especially emotional), take time to affect the physical body once we are down, but over time we will feel that we lack energy, things do not seem to go well, we think negatively, and even over time we will notice headaches, physical, and so on.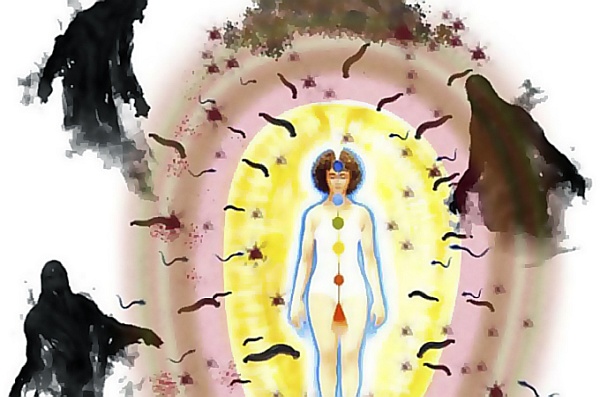 How To Eliminate Them

Burning incense
Putting sulfur in the shoes. Burning sulfur in the house (be careful because it's very toxic. Please do it with open windows and doors )
Keep the house clean if possible without bugs.
Do baths with herbal plants: Rue, roses, pine, and sage once a week. For preparing the plants: put a few leaves of the plant and make it boil for ten minutes. And then after the normal shower we put the infusion in the skin. (In the body: specially the head, the elbow the armpit. Careful with the temperature). If possible don't towel and dress up immediately.
Take a white dish, we draw with salt a cross and we put a quarter of lemon in the center. (of the intersection) put these under the bed till we fell clean the environment.
Keep the house clean. Make sure that enters sunlight, this is very important. Natural sun light keeps astral beings away.
See also - The Archons: Demons Who Feed On Human Energy
© 2020 crystalwind.ca
CrystalWind.ca is free to access and use.
Please donate a small gift of $11.11 or $22.22 or $33.33.
Thank you!
ॐ Namasté - Blessings!

© 2008-2020 crystalwind.ca. All rights reserved.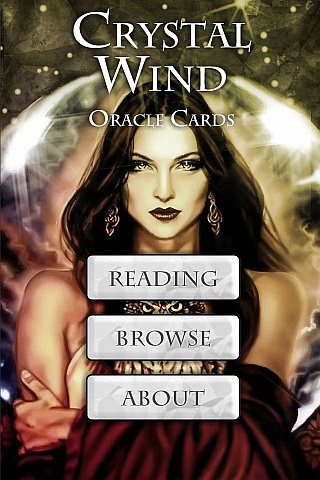 Cut Through The Illusions!
Who is Online Now
We have 1128 guests and no members online