Category: Fairy Kingdom Views: 12530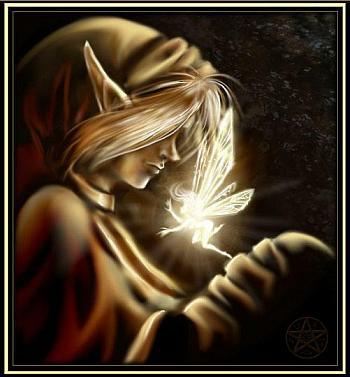 Fairies are the Little People, said by some to be the dispossessed early tribes of the British Isles. They faded away into uninhabited places, growing smaller and smaller with time as they were forgotten and passed into legend. Oral history informs us that the Tuatha de Danann, People of the Goddess Dana, ruled Ireland before the Milesian invasion. They are said to have been driven underground, where they became the Daoine Sidhe fairies.
Other theories hold that fairies are supernatural beings, fallen angels trapped on earth, spirits of the heathen dead, elementals, nature spirits, visitors from an alternate or parallel universe, or old god/esses who have been so neglected that they have lost their powers and devolved into fairies.
Myths and legends provide a lot of information about fairies. These are some of their supposed qualities and attributes: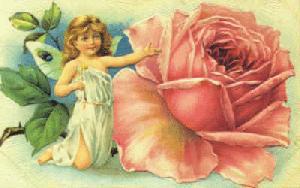 APPEARANCE
Wear green clothes
May be winged and fly
May be tiny, or child-sized
Can turn invisible, or blend so closely into the forest as to seem invisible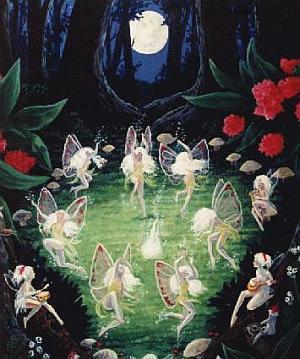 QUALITIES
May be male or female, helpful or harmful
Have powers of magic and enchantment
Move swiftly
Are immortal
Live on fruit
Play tricks
Brawl with each other
Possess gold
Enjoy music, dancing and making love
War with insects and reptiles
Are associated with certain plants, trees and places
Sometimes take human lovers
Can breed with humans
Create artifacts, such as shoes and bows
CHARACTER
Helpful:
Bestow gifts - Fairy gifts include the cauldron of plenty, the wand of intelligence, and the tree of knowledge
Assist with housework
Harmful:
Steal babies and replace them with changelings
Borrow household items from humans
Enchant humans and beguile them into the fairy realm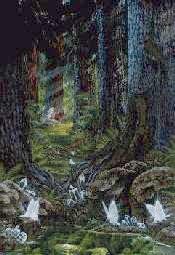 HABITAT
Live on hills, in woody dells, underwater, or in the Otherworld
Fairyland, also called Elfland or Tir Nan Og, is an enchanted place where fairies live in an organized community. It may be thought of as an alternate or parallel universe, a place where time stands still and there is no sickness or death. The fairy kingdom is said to be a hilltop one, but invisible, or composed of magnificent underground cities. Fairy kings and queens rule there.
Humans who enter the fairy realm cannot leave once the door closes behind them. Those who do leave may find that years have passed on earth during what was, for them, but minutes in the fairy kingdom.
POWERS
Shapeshift
Cause fog and tempests
NAMES:
Fairies are the Little People, the good folk who live in woody dells. Names for them include: faery - faerie - fatae - fa'ae - fairye - sidhe (pronounced shee) - sith - fee - fay - fae - fayerie - fair folk - verry folk - feriers - ferishers - farisees - wee folk - green men - greenies - greencoaties - green children - gremlins - good neighbors - good people - grey neighbors - pixies - piskies - sprites - tamlane - tammerlane - tom-lin - tom of lyn
Elves, gnomes, sprites, goblins, hobgoblins, nymphs, merfolk, trolls, leprechauns, etc. are considered types of fairies in some traditions.
Knowing a fairy's true name gives you power over it, so fairies are said to guard their real names very closely. Nevertheless, individual fairies known to us from mythology include:
Aeval, Fairy Queen of the Midnight Court
Aillen MacModha, who sets Tara ablaze every year
Caer, a beautiful fairy who lived as a swan
Clethrad, an alder fairy
Donagh, Finvarra's beautiful wife.
Finvarra, fairy king of the Daoine Sidhe. He is known for his skill at chess and for abducting brides-to-be. Spanish wine is a suitable offering got him.
Ghillie Dhu, a Scottish fairy who wears moss and leaves, lives in birch thickets.
Heliconian, a willow fairy
Melia, an ash or quince fairy
Melwas, the fairy king of the Summer Land who abducted Guenivere
O'Donoghue, king of the Lough Lean fairies in Ireland
Summer, beautiful queen of the Elves of Light. Her presence melts Winter away.
Urisk, a lonely male Scottish fairy who is found near pools
Wichtlein, a German mine fairy
Also:
the Asparas/Apsaras, fig tree fairies
the Caryatids, nut tree fairies
the Dryads, oak tree fairies
the Luantishees, blackthorn fairies
Literary fairies include Queen Mab, Puck, Titania, Tinkerbell, Tammerlane, Mustardseed and Oberon.
Fairy Goddesses: Aine of Knockaine - Airmed - Eri - Morgan le Fay (Morgan the Fairy)
Fairy Gods: Credne, the fairy goldsmith - Goibnie, the fairy blacksmith - Lichtar, the fairy carpenter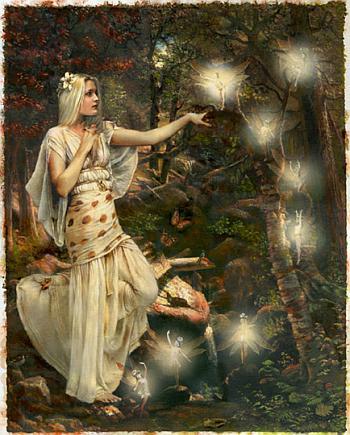 FAIRY GODMOTHERS
The fairy godmother is a stock character of fairy tales. She appears alone or in a group to bestow gifts, usually on newborns. Sometimes she acts like a guardian angel.
Fatae, one of the names for fairies, derives from Fata/Fatae, the Fates. This Roman Triple Goddess appeared at the birth of kings and notables to decree the child's destiny. The archetype is much older, going back at least as far as Egypt where the Seven Hathors appeared upon the birth of a child to bestow gifts and divine its fate.
CHANGELINGS
"There are other forms of life as well as ours whose sphere of evolution impinges upon the earth. In the realm of folk-lore we constantly meet with the idea of intercourse between the human and the fairy kingdoms; of the marriage of a human being with a fairy spouse, or the theft of a child by the fairies, an impish changeling being left in its place. We shall be rash if we assume that an extensive body of folk-belief is entirely without foundation in fact."
- Dion Fortune, Psychic Self-Defence
March 15
Festival of river nymphs and water fairies, a dangerous day for swimming.
April 30/May 1 - Beltane/May Day
Fairies ride out from their hills to celebrate Beltaine on May Eve
August 7
Fairy hills and dwellings are revealed on this day.
September 29
Doors open between our world and the fairy realm.
November 8
Another day when it is possible to catch a glimpse of fairyland.
November 11
Festival of the blackthorn fairies.
---
©Eileen Holland - www.open-sesame.com
Fairies
---
CrystalWind.ca is free to access and use.
Please support us with a small gift of $11.11 or $22.22 or $33.33.
Thank you!

ॐ Namasté - Blessings!

"Life is an echo, what you send out comes back."
© 2008-2021 crystalwind.ca. All rights reserved.
Spirit Animal Totem Of The Day!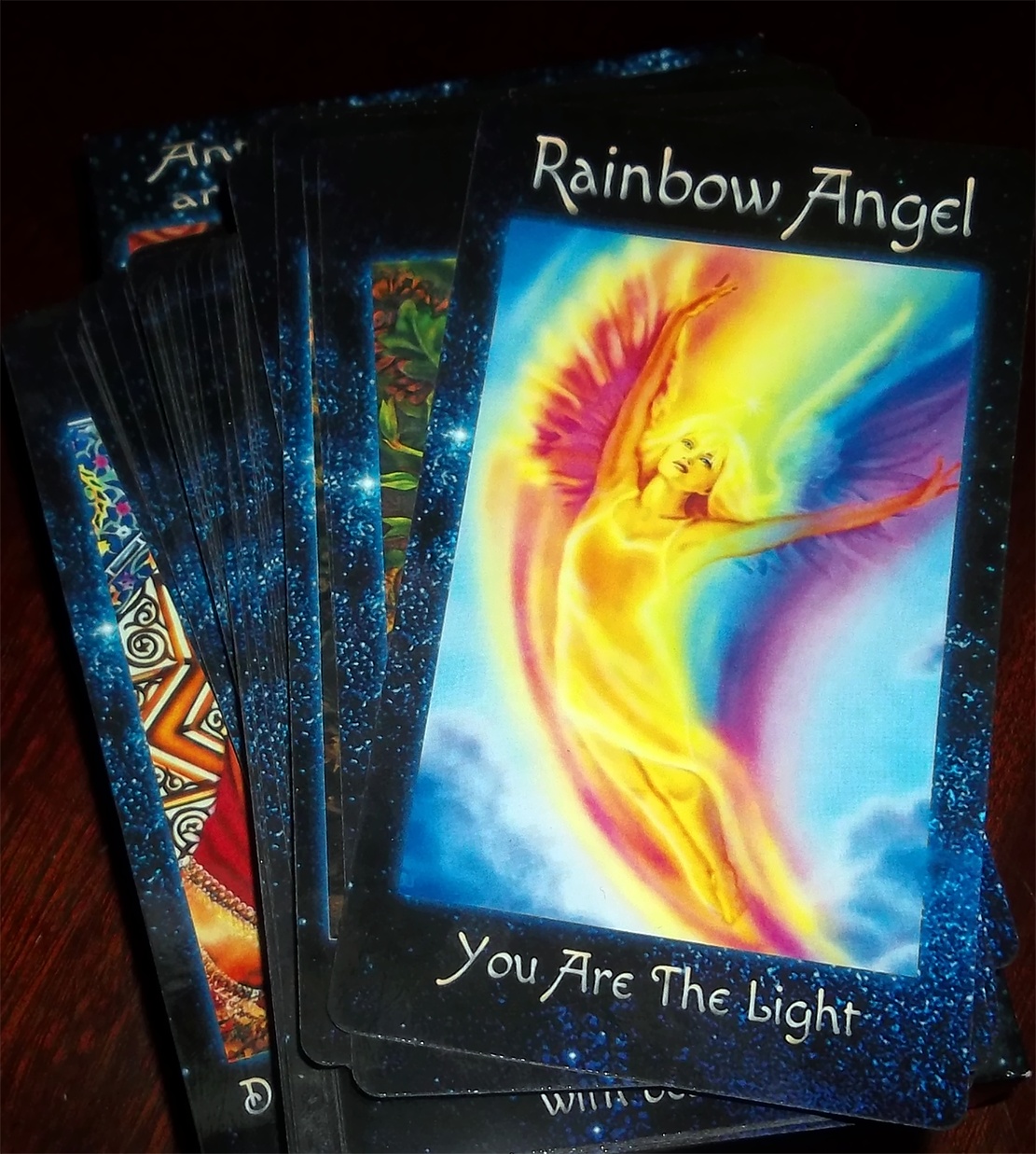 The Crystal Wind Oracle
Myth & Magic Card Deck!
Details Here!
NEW Expanded
Printed & Boxed!
Now with 58 cards!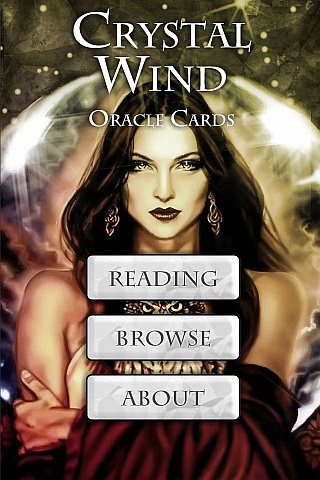 Cut Through The Illusions!
Who is Online Now
We have 1121 guests and no members online