Category: Inspired Mind Hits: 1665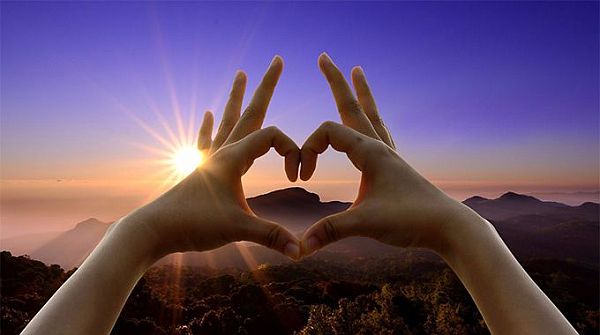 We've all probably heard at this point that it's important to love where you are.
"Go with the flow!" They say. "Stay present!" They say.
Well, that's all well and good when things are peachy keen, but easier said than done sometimes, right?
So, when things are sparkling quite so brightly, it can help to rely on good ole' fashioned reasoning to love where you are.
With that being said, here are 6 undeniable reasons for you to love where you are right now. Pull these out of your back pocket the next time you find yourself getting down on life!
1. This moment is fleeting.
In fact, look at that-now it's gone!
New moments are around each corner and none is precisely identical to the last. What is here today may be gone tomorrow.
2. You've done a lot of good in your life, both for yourself and for others.
No matter how dark the storm clouds, you can always pat yourself on the back for the things you've created and achieved in life.
3. There is always SOMETHING to be grateful for.
In fact, if you look closely, you'll find there is actually a LOT to be grateful for. From the little things like indoor plumbing to the big things like the important relationships in your life, there are are a ton of things lying around your reality that make your life easier and more enjoyable.
4. This is the wisest you've ever been in your life.
It doesn't matter if your 17 or 77. Right now you've learned and experienced more than you have at any earlier stage in life. This is why we usually don't want to "go back" to being younger. We know it means we'd have to toss away everything we've gained over the years.
5. This is also the youngest you'll ever be again in this lifetime.
Again, it doesn't matter how old you are. 10 years from now you'll be looking back admiring your youth right now.
6. This moment is teaching you something right now.
Life is a class, and anything you don't like in your reality right now is teaching you something important.
So your life isn't perfect. So what? It is through our imperfections and our struggles that we learn and grow the most. A baby doesn't get down on himself for falling while he learns to walk. Those falls are teaching him balance and how to master the task at hand. The same is true for all "falls!"
Today, remember to appreciate where you are right now as much as you can. Each moment is wonderful in its own way, even the difficult ones. Life, after all, is just a string of moments tied together. Do your best to appreciate each one, and they'll all add up to a wonderful life.
XO, Andrea
Law of Attraction Educator
About the Author: Samuel Kronen is a young writer, spiritual entrepreneur, and warrior of the soul whose life work is comprised of the pursuing of higher consciousness and the propagating of love and compassion on a collective level.
I'm a Law of Attraction mentor and educator who works with people one-on-one and I also administer a LOA membership website. If you are looking for some guidance on how to use positive thinking to your advantage, contact me and let me know how I can help you! Feel free to also subscribe to my newsletter for more of my blog articles like this.
CrystalWind.ca is free to access and use.
"Would you consider a small gift of $11.11 ?" :)
ॐ Namasté - Blessings!

© 2008-2018 crystalwind.ca. All rights reserved.