Category: Inspired Mind Hits: 846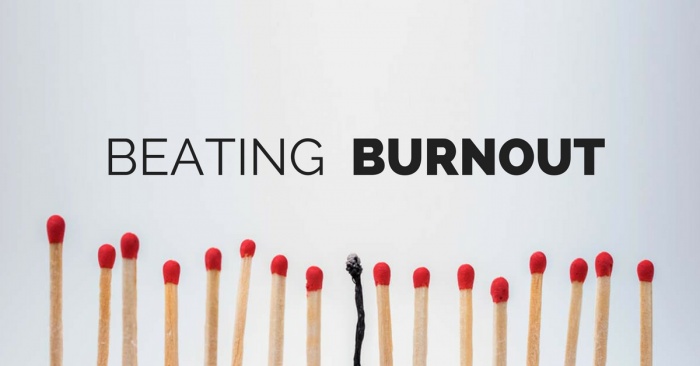 One of the things I love about the culture of the world today is the strong belief that we can have it all. Abundance and opportunity are trending, possibilities are endless, and our capability to do it all seems higher than ever. Sometimes we get so encouraged, so motivated, and so inspired that we just put the pedal to metal in life.
We get on a high of success, productivity, and checking off all the boxes, and then we crash. We feel depleted. We become exhausted, and then we judge ourselves for not being able to be "enough." Have you ever felt this way? I know I have.crystalwind
We are living in a burnout culture. Expectations, desires, and pressures are high, while balance and boundaries tend to take a back seat. As we know, this leads to a multitude of side effects like depression, anxiety, exhaustion, stress, and even illness.
Think about it, would you always drive your car in full speed? Your gas tank would be empty in no time. Humans are the same. We are wearing ourselves out trying to be everything to everyone, when all we really have to be is our true selves and show up for what truly matters.
If there's one narrative I'd love to shift, it's this one. Taking care of yourself, is equally as important as taking care of your external responsibilities, and so this week I'm sharing my tips for battling burnout and coming back to balance.crystalwind
Carve out moments daily for yourself. Whether it's five minutes first thing in the morning to close your eyes and meditate, or going to a yoga class, or journaling while on the train to work, the time is there for you, find it, set it aside, and honor it. It's time to put yourself back on the list of priorities.
Make a list of goals, desires, wishes, and dreams. Get centered and clear on what your soul truly desires and start honing in on the actions you can take to make them reality. So often we get burned out because we have misdirected energy. We don't really know what we want, and so we do it all until we figure it out. Get clear and confident to conserve that precious energy!
Allow yourself to say no. As much as we'd like to be able to say that we can do it all, the truth is, we can't. We can't be everywhere, all the time, fulfilling everyone else's expectations and demands. Know that you can say no to the things that don't light you up or aren't aligned with your vision, and start practicing it!
Unplug for peace of mind. We are in a time where we are expected to constantly be connected to everything. When continually refreshing emails and checking social media, our brains are never given a break. We are always feeding our minds external information without ever giving it the space it needs to just be. Set boundaries with yourself on how much time you'll spend connected, and take some time to unplug.
Make rest a priority. Have you ever noticed how poorly functioning we all are when we don't get adequate sleep? Our bodies, minds, and souls need rest, every single day. Remember that sleep is part of the equation to creating your best life.
I hope this helps you stay balanced on a day-to-day basis! Your energy is a precious resource! Let me know in the comments how you plan to find balance this week!
xo, Michelle
Michelle is Peaceful Mind Peaceful Life's Creative Director and resident writer. She has a degree in Journalism from Indiana University and is also a certified holistic health coach through the Institute for Integrative Nutrition and registered yoga teacher with trainings with Anuttara Yoga Shala and Strala Yoga. Michelle has a deep desire to help people find happiness in all areas of their lives, and truly believes the Peaceful Mind Peaceful Life movement will bring lasting change to the world. Michelle splits her time between Florida and New York City and loves connecting with people from all over the world. If you'd like to contact her, she can be reached at
CrystalWind.ca is free to access and use.
"Would you consider a small gift of $11.11 ?" :)
ॐ Namasté - Blessings!

© 2008-2018 crystalwind.ca. All rights reserved.