Category: Inspired Mind Hits: 1312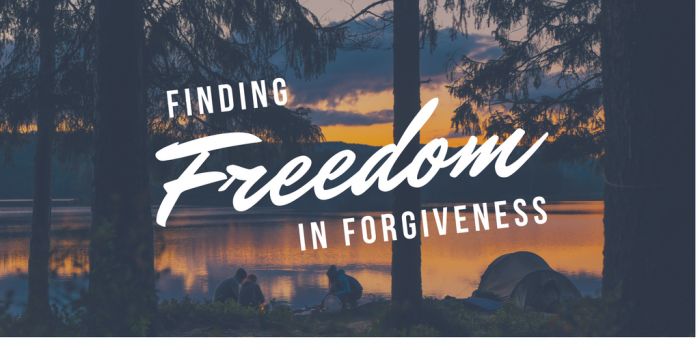 To forgive is to set a prisoner free, and discover that the prisoner was you—Lewis B. Smedes
This quote has been resonating with me all week and I had a hunch that we all may be needing a little reminder about the importance of forgiveness and living in freedom. There is so much happening in the world around us, our own personal mini-dramas, life situations that may feel unjust and unfair, we may be feeling like a victim or even wanting to fight back in order to create the equal and opposite response we feel is appropriate. We often forget that one of the most powerful weapons in setting ourselves free is through forgiveness.
What exactly is forgiveness? We may think that it's a simple exchange of words and then figuring out how to let it go, but forgiveness is so much deeper than that.
Forgiveness is less about the world, the people in our lives, the oppressors and abusers, the external; and more about having a tool for self-care, self-preservation, and personal growth.
I have had a handful of traumatic life experiences (as I'm sure you have too) that left me clinging to anger, sadness, resentment, and sometimes even, revenge. When we feel like we have been wronged, we want it to be acknowledged, we want to be seen for it, we want the world to know that this is the reason we are the way we are. I think this is why we hold on so tightly, to be protected from future hurt which keeps us from being our truest selves; from being free. This "free self" is the version of us where all possibilities are infinite; we are not consumed daily by anger or resentment. This resentment keeps us stuck in an uninspired life.
I give you hope, we all have the capacity to work through the traumas and grievances, and release the charge it has over our bodies and life.
The first step of forgiveness for me means you don't try and forget the situation to be free, you simply have to be open to seeing it differently. Forgiveness is never about sanctioning bad behavior or promulgating abuse. Forgiveness is about you. Forgiveness changes you, not the person or situation that hurt you. When you forgive you see the world differently, you see life differently, and you are open to a whole new vista of opportunities and possibilities. You are finally free to live; you are not held captive by another persons actions.
It took me awhile to work through every trauma or difficult situation that happened to me, and what I know for sure is that it made me the strong, loving, confident person I am today. It taught me so much and has helped me learn, grow, and for the most part, really like me. With this perspective, I can look back on painful moments, and forgive, I set myself free from the emotions tied to these times from long ago. I know that I have survived, I am thriving and I have a deep sense of peace about the past and trust and hope for the future.
It's time to let yourself off the hook for your past my beautiful friends. Begin today, in small ways, to look at situations in your life where you still need to forgive and set an intention to do so. Remember you are not in any way forgetting that you suffered traumas, betrayals, or difficult times. You are not pretending as if they didn't happen. You are beginning incredibly important deep self-work and healing from your past. When you begin the work of forgiveness you might discover that the hardest person to forgive may be yourself; but you must.
This week, I ask that you set the intention of living your life without the heavy baggage from the past, the negative emotions that are no longer serving you, and the fear that is keeping you stuck.
Just being open to forgive, you may feel a sense of lightness come over your body; this is setting yourself free.
I hope I have been helpful in this very difficult task of forgiveness. I share my life with the desire that you may feel empowered on your journey. I look forward to hearing you stories of freedom through forgiveness.
xoxo, Michelle
Michelle is Peaceful Mind Peaceful Life's Creative Director and resident writer. She has a degree in Journalism from Indiana University and is also a certified holistic health coach through the Institute for Integrative Nutrition and registered yoga teacher with trainings with Anuttara Yoga Shala and Strala Yoga. Michelle has a deep desire to help people find happiness in all areas of their lives, and truly believes the Peaceful Mind Peaceful Life movement will bring lasting change to the world. Michelle splits her time between Florida and New York City and loves connecting with people from all over the world. If you'd like to contact her, she can be reached at
CrystalWind.ca is free to access and use.
"Would you consider a small gift of $11.11 ?" :)
ॐ Namasté - Blessings!

© 2008-2018 crystalwind.ca. All rights reserved.