Category: Inspired Mind Written by Belinda Davidson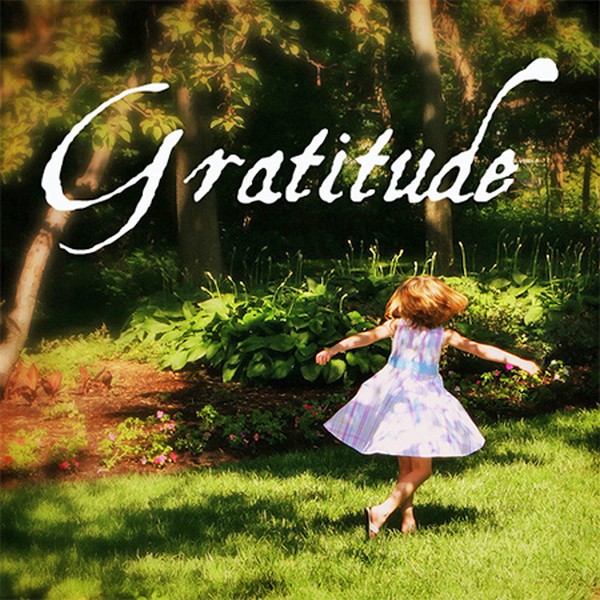 Every dusk Lauren and I set out for our nightly walk. It's our way of sharing and decompressing our day. We pack Charlie, our 4 year-old Japanese Chin, into his doggie cart and head out.
Some evenings back we were both walking in silence, enjoying the misty starry sky and the dark shadowy trees, when Lauren suddenly sighed loudly and said, "I'm tired of the gratitude trap."
Gratitude trap, I thought. What's that?
"I'm tired of being told to be grateful for everything all of the time. I'm sick of being encouraged to be happy for what I've got and focus on that."
In the half light of the moon, I could see Lauren's face was sad and mad.
"Tell me more about how you feel trapped?"
"There's so much to it … Where do I start?"
"At the beginning," I coaxed.
"Firstly, all of my life I've been told I should be grateful for what I've got. Or, I've been told I'm ungrateful if moved on to something better," Lauren said. "I'm thinking about when I didn't want to be friends with my best friend at primary school because she was mean to me, or when I ended my marriage. I was told I was ungrateful."
"Then, there are the times I wanted to do better, be better, grow. When I wanted to get into a higher math class, or expand my beauty business. People around me told me I should be grateful for what I already had. Why can't you just be grateful. Why can't you just be content, they said. I've been told that over and over."
I encouraged her to keep sharing.
"So many of the self-help books I read, talk about being grateful for what you've got now, but it makes me feel bad for wanting more."
"Being white and knowing that I'm privileged makes me feel even worse. I feel deeply ashamed to want more … But when I think back to the past, to those times in my life when I ignored people and struck out and reached higher, I really pulled myself out of a slump. I really improved my life. That's why I don't want to be grateful for what I have now. I don't feel like gratitude works for me."
Silence for a while. We both watched the moon rise higher, and peek out a little from the misty sky.
"Do you think other people on your newsletter feel the way I do?" Lauren asked. "Do you think they feel ashamed of wanting to elevate?"
I told her I'd write an article about it, and find out.
Before we go any further — for context.
Lauren is the most grateful person I know. I'm not just saying that because she's my girlfriend, and I'm in love with her. She brims over with love, kindness, and gratitude.
Other people often describe her as an "earth angel," and she always notices the small, beautiful things in life.
(Sometimes, it's even too much. I've actually had to ask her to stop interrupting me at work to show me some gorgeous flower, quote, butterfly, blade of grass. etc that she's found!)
I Can't Speak For What Other
… spiritual teachers or self-help people advocate because I don't follow their work. But what I do know is what my spiritual teacher Eckhart Tolle says about gratitude, and it's this. (I'm paraphrasing.)
"Focus on what you have now. Be truly grateful for it and how the Universe looks after you. And, in time, you'll also find more good coming to you."
Gratitude isn't the practice of only being grateful for what you have now. It's also knowing that by being grateful for the now, you're also allowing yourself to receive more good in the future.
Feeling ashamed of wanting to leave a toxic relationship (intimate, friendship, or business) because you think you should be grateful for it and not dwell on the negative, isn't practicing gratitude. This is ignoring your soul feelings that something isn't right.
Feeling unworthy of wanting to broaden your horizons, or take a leap in a new life direction because it feels like you aren't being grateful for what you have now, isn't practicing gratitude. This is being fearful and apathetic, because you believe the Universe doesn't support your elevation.
Feeling bad for wanting more; more money, more security, more fun, more sex, a life partner. Not listening to those aches, nudges, and soul pains that you want more, masking them instead by saying, I'm okay, I should just be grateful and not want more, isn't practicing gratitude.
The Gratitude Trap is Using
… gratitude (or misusing gratitude) as a way of not listening to the aches, longings, and sometimes even excruciating pains of your soul.
We will always want better because the soul will always want better. It's not greedy to want better, to want higher quality, to elevate.
That's the journey of the soul. You can't stop this — this is what you came here to do. Reach for the light, and keep reaching for it.
Flow with, or flow against your soul feelings.
Elevate, or disintegrate. The choice is yours.
But your soul will continue to speak to you, mostly through feelings of pain or discomfort to show you what you need to do.
Will you listen?
- Belinda
Credit
Belinda Davidson is a bestselling author, international speaker, and spiritual support.
For fifteen years, Belinda worked as a professional medical intuitive, working closely with doctors and healthcare practitioners; and for over twenty years, she's worked as a spiritual coach and mentor.
Among her clients are celebrities, CEOs, and well-known business and industry leaders.
Belinda was born highly intuitive and very psychic. "A curse in her childhood," she says, "a wonderful gift later in life."
© 2022 crystalwind.ca. All rights reserved.
---
CrystalWind.ca is free to access and use.
Please support us with a small gift of $11.11 or $22.22 or $33.33.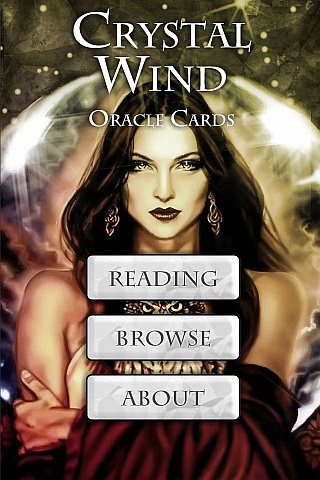 Cut Through The Illusions!
Available On

Spirit Animal Totem Of The Day!
Who is Online Now
We have 1273 guests and no members online