Category: Inspired Mind Written by Evelyn Lim
We tend to pay little regard to any form of emotional neglect that we've experienced as a child. After all, it is not as if that we had faced a real survival threat. Nor were we physically abandoned or abused either. So it would seem unthinkable to even imagine that there can be any sort of trauma related to emotional neglect.
Therein lies where the problem is.
Because it did not cross our minds that a lack of self-esteem or our struggles with anxiety and mental health could be contributed by the emotional neglect that we had experienced when we were young, we don't seek help or therapy for our issues. In fact, we usually perceive that seeking help from professionals as only warranted for major traumas. Sure, problems caused by emotional neglect may be less serious than say, a case of torture or abuse. However, emotional neglect can also cause problematic wounds when we bury them deep in our psyche.
So, here's what I eventually discovered…
Emotional neglect can inflict invisible wounds, even in the absence of any physical signs of abuse.
The Missing Answer: Childhood Emotional Neglect
For a long time, I could not figure out where the root cause to my insecurity lie.
After all, I had a fairly "normal" childhood.
My parents were busy and not present most of the time. Throughout school, I was a hardworking student and I had spent most of my time studying . Being an introvert and socially awkward, I retreated into the world of mysteries, detective stories, and fairy tale adventures. So for the most part, I buried my head in books.
As I got older and even though I tried to boost my confidence by joining a ton of activities, I found out that the "I am not good enough" feeling didn't vanish quite so easily. Deep down, I would still feeling unsure about myself. I was literally on a search for answers for a long time.
Upon the discovery that the answer could lie in childhood emotional neglect, I experienced tremendous relief. It led me to getting the healing that I needed to address the root cause. My self-love tank has been pretty full ever since.
Having experienced positive changes, I know the difference that healing can make for someone who once experienced emotional neglect. It's why I now choose to help others with the same problem I once had too. I found out that I was not alone.
What I hope to do is bring about greater awareness. More of us need to know that emotional neglect can also create wounds and it is not just a singular event that we are healing from. If we have experienced neglect during the many formative years when we were young, we are – in fact – needing to heal the wounds from our entire childhood experience. Hence, it is not just a one-event thing but an accumulation of unprocessed emotions over time that we have been holding on to.
Why We Tend to Neglect Emotional Neglect
As mature adults, we choose not to blame our parents for not being around for us. We understand that they were doing the best that they can, back then. It would be shameful or unfilial on our parts to sound ungrateful.
Not forgetting, dad was busy with trying to provide for the family and mom was occupied with handling her own challenges. There were bills that need to be paid and adult matters to attend to. Thus, we understand the reasons why they were largely physically and emotionally absent.
Being "good" kids when we were young, we convinced ourselves that we are okay despite not having the chance to connect with our parents. We did not want to add to their stress by being demanding of their time. Left on our own, we were not given the guidance or tools to navigate our feelings. Our focus was on doing well in school and we were told that academic qualifications would guarantee us a job.
With all the reasoning on in our heads, we don't realise that there could be the wounded child who's feeling lost and alone in our hearts. We block out our negative feelings over fear of not knowing how to deal with them. Then again, just because we avoid, suppress or overlook our wounds, they don't just disappear.
Intuitively, we know that something is not quite right. We may attempt to fix our problems with taking anti-depressants and alcohol. Because these short-term solutions do not address the root cause of the problems, we could be suffering for years.
Negative Consequences Due to Childhood Emotional Neglect
According to studies, childhood trauma in the form of emotional neglect is a significant factor in depression and anxiety.
The effects are felt more so with a mom who is emotionally absent. An absence of bonding can thwart a child's development, creating insecurity patterns, lowered confidence, and the impaired ability to forge healthy relationships. Where there is the absence of validation, expressions of love, and guidance, a child experiences voids in her heart — alone, unlovable, unworthiness, and not feeling good enough.
Most of my clients reported to a deep sense of disconnection when they first approached me for help. By then, they had also been experiencing dissatisfying relationships and being unable to build close bonds with their spouse and children. Fortunately, there is hope. Even though they are now adults, it is possible to heal from the past.
What Can You Do Next If You Were Emotionally Neglected as a Child
Reflect on how your childhood experiences were like.
Did you have your emotional needs met when you were a child?
Were your parents emotionally absent?
Was there anyone you could turn to for support and guidance?
Were your feelings acknowledged when you were young?
If you are now facing mental health struggles such as anxiety, low confidence or depressive moods today, it is possible that your emotional needs for love and care were not met at a time when you needed them — for example, when you were a newborn, 4 year-old or 12 year-old.
As such, find the appropriate mental health professional who can help you address the root cause of your issues.
In case you are interested, I also offer a solution that involves releasing any emotional disruptions caused by neglect from the body while healing the unresolved wounds of our inner child. It's an energy healing process. We work on integrating into wholeness, aligning with our authentic self and restoring self-love.
The solution we use:
[Past] We don't use solutions like anti-depressants but we are using EFT (Emotional Freedom Technique), Matrix and energy healing methods – a very powerful combination – to address the issues naturally.
[Present] Even if the neglect had happened in the past, we are able to re-parent ourselves in the present.
[Future] In fact, we go on to rewriting a new vibrational story – one that would help raise the ability to manifest the life and business that we want from now on. Hence it is not just about healing the past, but we also work on integrating the future vision subconsciously.
It is important to realise that we have a choice. We can continue to neglect our childhood emotional neglect, or we can make the decision to heal. Where we make the decision to heal, be aware that we are just healing ourselves but for our kids too.
The healing brings about a break in the traumatic patterns passed down from previous generations. Hence, not just solving our problems with talk therapy, we engage in timeline healing that resolves the past and frees us in the present. Ultimately, we find ourselves better able to take charge of our lives.
Apply for a discovery call if you'd like to find out more about working together.
To your wellness,
Evelyn Lim
Self-Love Healing Specialist
Certified EFT Practitioner
by EVELYN
First, let me introduce myself. My vision is to turn dreams into reality through self-awareness, inspiring others to do the same. The various roles I play in the school of life include being a life coach, mother, wife, ex-Banker, Singaporean, and an internet entrepreneur. In terms of qualifications, I am also a Certified Emotional Freedom Technique Practitioner, an Intuitive Consultant, and Vision Board Counselor. On this blog, I share about the various personal insights I have gained, my successes and challenges. I have since published books and programs such as Abundance Alchemy: Journey of Gold, Self-Love Secrets and Life Vision Mastery.
© 2021 crystalwind.ca. All rights reserved.
---
CrystalWind.ca is free to access and use.
Please support us with a small gift of $11.11 or $22.22 or $33.33.
Spirit Animal Totem Of The Day!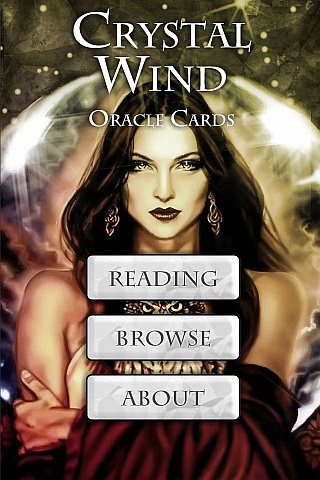 Cut Through The Illusions!
Who is Online Now
We have 1091 guests and no members online