Category: Inspired Mind Hits: 1154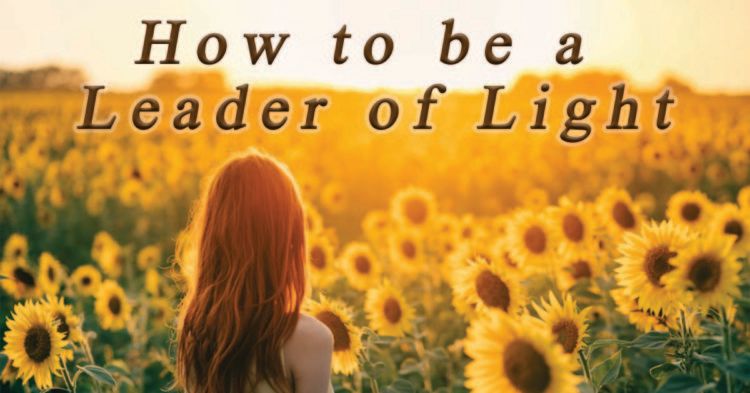 Like so many weeks before, I had another blog planned for you guys this week, an important one, but I'm shelving it to address what I find even more necessary for us to take in right now. If you are living in the United States, you are entrenched in a very divisive, hate-filled, fear-filled, and negative election season. Though name-calling and negative campaigning isn't anything new, this year feels very, very different. Over the past few months, I have seen and heard things that I truly thought were not even possible for people to say and think. I have watched people attack, separate, and close off. Honestly, this has affected me deeply. This is not the path I want the world to walk. While I am not going to get into taking sides politically speaking, I want to share with you how I cope in this time of great separation.
Though it feels like a very dark time, the light that gets me through is that I truly believe it is our calling to step up, speak our truth, and quite literally, be the light. While we will never be able to control how other people think and speak, we can always lead by example. You guys reading this blog are leaders. You take initiative. You want to live your best life. That is why you're here at this blog and on sites like these week in and week out. So I place the power in your hands, and leave it up to you, to do your part to turn the tides.
Ready to lead? Let's go.
1. Remember Your Thoughts and Words Matter. The thoughts we think and the words we speak are incredibly powerful. We have to get to the place where we take responsibility for our thoughts and actions. We are our own spokespeople. How do we represent ourselves out in the world? What are the messages we are trying to portray? Be a part of the solution, not the problem. Center yourself daily so that you can determine what is truth and what is fear. Be present and mindful of your thoughts and emotions. Speak with kindness, compassion, and truth.
2. Monitor what you take in. I have spent more time than I care to admit watching news and reading commentaries. I have also noticed how it has affected my mental state. It makes me irritable and antsy. Keep yourself informed, but don't go down the rabbit hole. Trust me, it's dark down there!
3. Have Compassion for Those With Different Views. Not everyone will share your opinions; remember we are all on a different journey. You don't have to participate in other people's stories, and it's ok to set boundaries. Send love from afar, and bless everyone you come in contact with.
4. Act with Integrity. When you become so in tune with yourself, you know what does and does not feel good for you. Just like you're mindful with your thoughts, be intentional with your actions.
5. Be the change you wish to see. Want the world to change? Start being it. Embody it. Live it, every single day.
I can't wait to see how you all light up the world. Let us know in the comments how you plan to lead and shine.
xoxo, Michelle
---
Michelle is Peaceful Mind Peaceful Life's Creative Director and resident writer. She has a degree in Journalism from Indiana University and is also a certified holistic health coach through the Institute for Integrative Nutrition and registered yoga teacher with trainings with Anuttara Yoga Shala and Strala Yoga. Michelle has a deep desire to help people find happiness in all areas of their lives, and truly believes the Peaceful Mind Peaceful Life movement will bring lasting change to the world. Michelle splits her time between Florida and New York City and loves connecting with people from all over the world. If you'd like to contact her, she can be reached at
CrystalWind.ca is free to access and use.
"Would you consider a small gift of $11.11 ?" :)
ॐ Namasté - Blessings!

© 2017 crystalwind.ca. All rights reserved.