Category: Inspired Mind Hits: 1097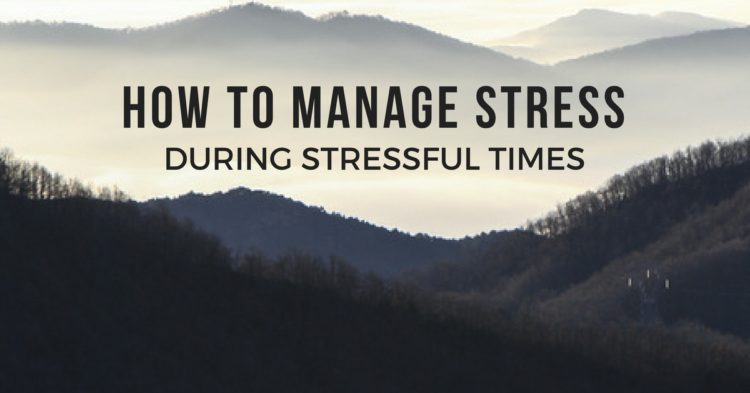 When thinking about writing this blog, this quote by M. Scott Peck came to mind,
"Life is difficult. This is a great truth, one of the greatest truths. It is a great truth because once we truly see this truth, we transcend it. Once we truly know that life is difficult—once we truly understand and accept it—then life is no longer difficult. Because once it is accepted, the fact that life is difficult no longer matters."
I first heard this quote a long time ago and was kind of annoyed by it. I didn't like that it put the energy out there that life is difficult. But, the times that we are in right now have shifted my view on this. Life is not stagnant. We are constantly changing, moving, growing, and shifting, and so we go through periods of great difficulty, stress, and discomfort. On the flip side, we go through periods of ease, peace, and happiness. The key is to truly know this truth, so that whatever times we are experiencing, we can manage it and go about our daily lives as best we can and not be thrown off track.
Once we know life is difficult, and at times it can be stressful, we are immediately empowered to take back how we manage it. This is where I come in for you this week, if you might be feeling stressed right now! There is a lot happening in this world. I don't usually describe myself as a stressed-out person, but lately, I feel it. I am leaning hard on my practices to manage these feelings, practices that I will share with you to help you navigate these waters as well. Here are my simple reminders, that I incorporate in my life, to bring me back to a neutral, peaceful state.
1. Meditate. I meditate daily regardless of what's happening around me. I can't stress enough how much balance it brings to my life! Because I meditate I am set up to handle things better, I can take in stressful things in a more calm manner, and I am not knocked completely off kilter when difficult things happen.
2. Get outside. Spending time in nature is grounding to the nervous system and the soul. No matter where I am in the world, I make a point to get outside a least once a day, breathe in the air, and take in Mother Nature's grounding, calming energy.
3. Let go. We have many thoughts a day, a majority of them, I would say, are negative. Take some time to journal. Just free write and get out all your negative or anxious thoughts. I promise you will feel clear headed! In anxious and stressful times, our minds can go wild. Putting pen to paper and letting go of these thoughts can be a great way to find peace.
4. Unplug. We take in so much energy and time from technology. Whether it's through social media, news outlets, or texting, we are constantly being bombarded with information coming in and sending out. By unplugging (powering off your phone, closing up your computer, turning off the tv, and being without technology) just for a few moments, you rebalance your nervous system, clear your mind, and bring yourself back to your center.
5. Move. Find time to move your body in a form that brings you joy, daily. Exercise is a great way to release stress and bring "feel good" endorphins to your body. For me, even a few minutes of daily exercise, can move stress out of the body and bring some immediate relief.
I hope these simple tips help you in these stressful times! Do you guys have go-to's for stress management? Let me know in the comments!
xoxo, Michelle
---
Michelle is Peaceful Mind Peaceful Life's Creative Director and resident writer. She has a degree in Journalism from Indiana University and is also a certified holistic health coach through the Institute for Integrative Nutrition and registered yoga teacher with trainings with Anuttara Yoga Shala and Strala Yoga. Michelle has a deep desire to help people find happiness in all areas of their lives, and truly believes the Peaceful Mind Peaceful Life movement will bring lasting change to the world. Michelle splits her time between Florida and New York City and loves connecting with people from all over the world. If you'd like to contact her, she can be reached at
CrystalWind.ca is free to access and use.
"Would you consider a small gift of $11.11 ?" :)
ॐ Namasté - Blessings!

© 2008-2018 crystalwind.ca. All rights reserved.