Category: Inspired Mind Hits: 2486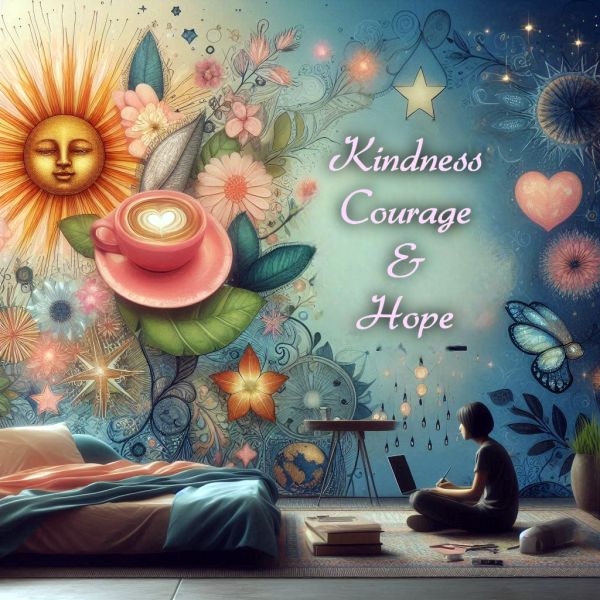 "No act of kindness, no matter how small, is ever wasted." Aesop
A molecule is a useful collection of atoms. I used to be an organic chemist so I made molecules every day. Even if you don't know exactly what a molecule is, I'll bet you're familiar with many popular ones.
Serotonin is a molecule that's associated with positive mood. Ascorbic acid is a molecule otherwise known as Vitamin C. There's caffeine that you find in coffee, morphine that people receive for pain, threobromine in chocolate. You may even have heard of lycopene that we get in tomatoes or allicin from garlic, which is responsible for its antibiotic effects. Sildenafil is a molecule more commonly known as Viagra.
We produce many molecules in the body through our behaviour. Stress, for example, produces cortisol. Cortisol can therefore be said to be a 'molecule of stress'. Hunger produces grehlin, a molecule that readies the body for eating. Grehlin is known as the 'hunger hormone' (a hormone is another name for a particular type of molecule).
There are two 'molecules of kindness'; that is, molecules that are produced in the body when we're kind.
The first is oxytocin and the second is nitric oxide.
You may have heard of oxytocin. People call it the 'love hormone' or 'cuddle chemical' because it's readily produced in the body when we feel love or when we hug a person or an animal. We produce oxytocin basically any time we're being genuinely kind.
And I say genuinely for a reason. This is because genuine kindness creates a warm feeling inside and it's the warm feeling that produces the oxytocin. If it's not genuine, there's no oxytocin. It's like nature's catch-22. So, what do oxytocin and nitric oxide do?
Studies of cells from our arteries show that oxytocin basically protects the cells from oxidation (or oxidative stress, as scientists prefer to call it) and inflammation. Oxidative stress and inflammation play a big role in heart disease. When there's not a lot of oxytocin around, there's typically more oxidative stress and inflammation, but once oxytocin arrives in our arteries the levels come way down. Basically, oxytocin protects the heart. It's known as a 'cardio-protective' molecule. Since we produce it when we're kind, kindness can also be said to be cardio-protective.
I remember, as a child, a saying among some of the older people in our street was that 'if you live from the heart, it's good for the heart'. They were pretty much on the money with that!
Once oxytocin is in our arteries, which happens when we're being kind, it causes nitric oxide to be produced. Nitric oxide is a bit of a miracle molecule – that's according to Dr Louis Ignarro, who received the Nobel Prize for his work on it. Nitric oxide helps regulate blood pressure by altering the texture of our arterial walls. If blood pressure is high, nitric oxide makes the arteries softer and this causes them to widen (dilate) and blood pressure comes down. If blood pressure is low, on the other hand, then nitric oxide toughens up the arteries to increase the pressure.
Nitric oxide also helps circulation and plays a very important role in maintaining blood flow all around the body, including the brain. It also helps maintain an optimum balance of HDL (good) and LDL (bad) cholesterol. It may be a miracle molecule but an even greater miracle is that we produce it by being kind.
Thus, kindness is very good for the heart because it produces oxytocin and nitric oxide, two molecules of kindness, and they both act on the heart and arteries to keep them healthy.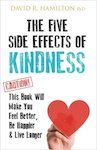 References and more information can be found in my new book, (The 5 Side Effects of Kindness), which comes out on 7th Feb 2017. You can pre-order it here. Enter your Amazon, Waterstones or Barnes & Noble order number on the page to get free gifts from my publisher (including a 45-minute video of my talk at last year's 'I Can Do It' conference).

After completing his PhD, David worked for 4 years in the pharmaceutical industry developing drugs for cardiovascular disease and cancer. During this time he also served as an athletics coach and manager of one of the UK's largest athletics clubs, leading them to three successive UK finals. Upon leaving the pharmaceutical industry, David co-founded the international relief charity Spirit Aid Foundation and served as a director for 2 years.
Now a bestselling author of 6 books published by Hay House, he offers talks and workshops that fuse science, the mind, and spiritual wisdom. David writes a regular blog for the Huffington Post.
CrystalWind.ca is free to access and use.
"Would you consider a small gift of $11.11 ?" :)
ॐ Namasté - Blessings!

© 2008-2018 crystalwind.ca. All rights reserved.