Category: Inspired Mind Hits: 362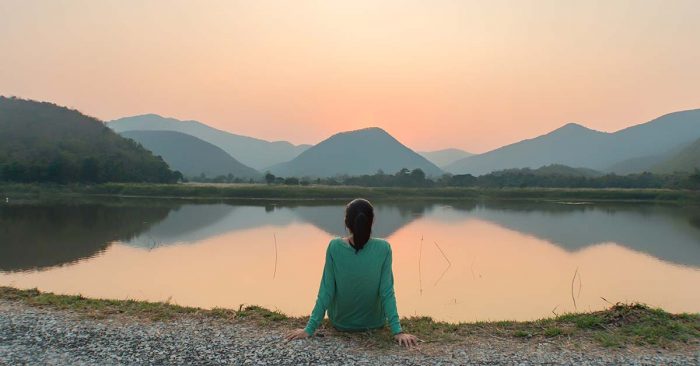 Timing. Speed. Patience. I've been thinking a lot about these words lately. It feels like the values of efficiency, speed, and powering through have taken precedence over patience, ease, trust, and slowing down.
Our days are so fast-paced that being still, movingly slow, and trusting in the timing of our life feels difficult and out of place.
There is a feeling of needing to hurry and get it done, so we can move onto the next box that needs to be ticked. Who else feels this way during daily nuisances such as standing in line, sitting in traffic, or waiting for food to be prepared? This is especially true now that we have entered the holiday season!
This feeling of hurriedness can carry over into our big life dreams, goals, and desires. We can get so caught up in feeling like we need to speed up, and make it happen right now. When things we want to manifest haven't arrived yet, we tend to ignore the slow, steadfast power of patience and peace.
When I was a kid my dad taught me how to ski. He had been a ski instructor in his younger years, so he was perfect for the job. Of course he taught me the mechanics and the practicalities of skiing, but what I remember most was the mantra he gave me for the sport: "Remember, slow is pro."
Slow is pro.
This mantra has popped up into my head in numerous occasions outside of skiing. When you're slow, you can be purposeful, powerful, and impactful. It's a reminder that life doesn't have to be sped up. It all doesn't have to happen right now. Finding your foundation in stillness brings clarity and peace.
We don't need to have it all right now, or be "it all" in this moment. We don't have to speed up time to arrive at whatever golden ideal we've been searching for.
We don't have to do everything and be everything. We can stop. We can go slowly. We can take the pressure off of ourselves that the only valuable way to live is by achieving it all right now.
By slowing down we can…
…get grounded, find our footing, and feel strong within ourselves
…find clarity for the wants, desires, and wishes that truly resonate with our soul
…cultivate patience and create space for us to actually live
…fall into a space of trust, where we don't need to micromanage the unfolding of life
…take aligned and purposeful actions that propels us to our desires in a meaningful way
…embody a state of presence that enhances each interaction
…remember to stop and enjoy the beautiful things that are happening in life all around us
Slowing down doesn't have to be a weakness. In fact, it's a strength. When we live in this space of working with time, rather than against it, we can find ease in maneuvering life and creating what we desire.
I'd love to hear your thoughts on slowing down and patience. Let's keep the conversation going in the comments below!
xo,
Michelle
Michelle is Peaceful Mind Peaceful Life's Creative Director and resident writer. She has a degree in Journalism from Indiana University and is also a certified holistic health coach through the Institute for Integrative Nutrition and registered yoga teacher with trainings with Anuttara Yoga Shala and Strala Yoga. Michelle has a deep desire to help people find happiness in all areas of their lives, and truly believes the Peaceful Mind Peaceful Life movement will bring lasting change to the world. Michelle splits her time between Florida and New York City and loves connecting with people from all over the world. If you'd like to contact her, she can be reached at
CrystalWind.ca is free to access and use.
"Would you consider a small gift of $11.11 ?" :)
ॐ Namasté - Blessings!

© 2008-2018 crystalwind.ca. All rights reserved.