Category: Inspired Mind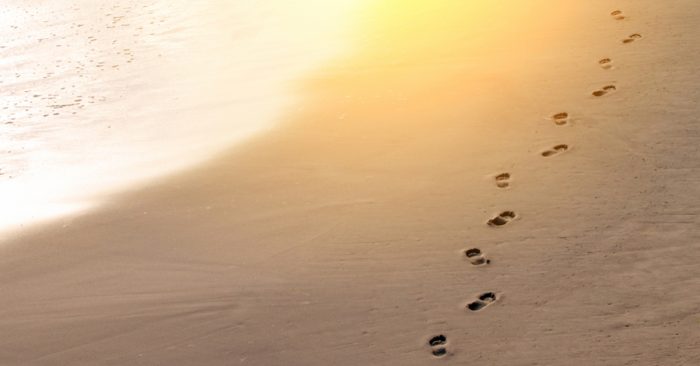 If you browse through some of my old posts here, you will come to find that over the years I have talked a lot about intuition. I've given tips on how to cultivate a stronger sense of intuition, what it's like to feel connected to your gut instinct, and how to trust what your inner wisdom is telling you. And truthfully, you can find information like this all over the internet.
This week I wanted to talk to you about intuition, but give you a sense of what life was like for me, when for years, I went directly against it. I really love self-reflection, it's fascinating for me to look back on the different periods of my life and see what I did well, and see what I could work on. It is so meaningful for me to find all the lessons of my years past to help me in the present and beyond.
When I do this, I can highlight about a five-year period of my life where I went directly against what my intuition told me, in almost every important moment (and even in small moments). I'm starting to recognize that I am one of those people who doesn't learn the lesson on the first time, or the second time, or even the third time. I have to go through multiple iterations of the same problem with the same lesson, for it to finally stick. Learning to listen to my intuition is probably my biggest and most important example.
I'll never forget the very first time I consciously had an intuitive hit, and allowed my brain to override and choose differently. It was in 2009, I was recently out of college, had just finished summer internship in New York City (where due to the the tanking economy I was not offered a paying job), and I was desperately trying to decide where to live and what to do next.
I loved living in New York, I loved the person that I was when I lived in New York, but a relationship that I was in and my social life had me being drawn to another city, Chicago. While Chicago is a great city, it was never one on my radar to actually live in. I could hear the tiniest of voices inside me telling me what to do, but I didn't like what I was being told, so I put myself through an emotional process of pros and cons lists, seeking the opinions of everyone around me, and even asking those close to me to help me make the decision.
You know when you make a good decision, and you feel it in your bones that it's good? And when you don't… you don't. After months of agonizing what I was going to do, when I finally made the decision, I didn't feel anything at all. Which again, was my intuition speaking to me, and me choosing not to listen.
Throughout this process I knew what my intuition was telling me: live in New York. My brain and my heart teamed up to win the fight, and I chose Chicago. So, I went against my intuition, moved to a brand new city that I wasn't jazzed about living in (I'm a Florida girl at heart, and Chicago winters were not an example of living my best life), in an unstable economy, for a guy. Yes, I was that girl.
Once I made that decision that I wasn't really aligned with, it was as if I opened the floodgates for so many opportunities of the like. Leading up to the move, my intuition was speaking to me loud and clear; and I turned away from it, because I thought I knew better. Even more so, I didn't want what my intuition was telling me to be true.
There were signs everywhere trying to help me to see what I was doing. And as it turned out, the move itself was riddled with problems, but leading with my stubborn mind, I was determined to make it all ok. The relationship that I had moved for (even though I would never admit to this at the time) was incredibly unhealthy and co-dependent. It was frustratingly difficult trying to find a job, and a lot of the time I felt very alone.
It was as if I had plucked myself out of the life my soul was trying to lead, and I landed myself in an alternate reality. I tried to mold myself into this new life to make my decision ok. In that period of time, I searched for everything (externally) to give me validation that I hadn't made poor life choices, and I was always falling short.
I wasn't living in alignment with who I was, because I had no idea who I was anymore, because I stopped listening. I wasn't truly happy from the inside out, my happiness was based on external circumstances, like friends, relationships, and social settings. I had no sense of drive or motivation or life goals. I was pretty aimless, as I just checked off the boxes that I thought I needed to be a complete human on the outside. My life was filled with moments of anxiety and unease, with fleeting moments of happiness.
Like I said at the beginning of this blog, I'm one of those people who has to learn the lessons a million times for it to stick, and that's what happened to me here. It wasn't until I was basically kicked out of my own life, where everything was stripped away, that I was able to come back home to myself. The job, the boyfriend, and the community all fell away, and without them I felt like a shell of a person.
Who was I without the life that that my brain created for myself? I had no idea, and that period of time was one of the most difficult that I've had to face, because I had to re-discover who I was. I ended up living in Chicago for five years of my life, and while I know I've painted it as doom and gloom in this post, it of course had some wonderful moments and highlights with people who I treasure today. But the truth of the matter is, that era of my life will always feel challenging because it's the period that I betrayed myself and my intuition.
But, I believe there is always a silver lining, and looking back on it, I am eternally grateful, because it was when everything fell apart that I started to listen to my intuition again, which led me to yoga teacher training, and then to the wellness/personal development world, and ultimately to Peaceful Mind Peaceful Life, and the life I lead today.
I value myself enough today to listen and then act. I do my best to make choices based on what is in alignment with my highest truth and to entertain relationships that are healthy and functional. I follow the path that my soul is leading me on, and even though there are still difficult moments, I feel so much better.
If you're feeling like you may not be in tune with your intuition, these are some of my telltale signs that I still rely on:
If you're feeling…
…unsettled about how to make decisions
…a low grade anxiety about life
…conflicted about a life choice because of external factors
…unclear about who you are and what you want
You might need to spend some time with yourself, tune in, and listen. Listening to what your soul is telling you will always bring you back to peace and clarity. Your intuition knows what your soul craves. It knows what you truly want, and how you want to feel. Your brain thinks it knows, but it's always relying on input from ego and external factors. Rather than thinking, start listening, and watch what happens.
I hope this helps you to recognize the power of your own intuition, and to remember to listen!
Would love to hear your thoughts and experiences in the comments below.
xo,
Michelle
Michelle is Peaceful Mind Peaceful Life's Creative Director and resident writer. She has a degree in Journalism from Indiana University and is also a certified holistic health coach through the Institute for Integrative Nutrition and registered yoga teacher with trainings with Anuttara Yoga Shala and Strala Yoga. Michelle has a deep desire to help people find happiness in all areas of their lives, and truly believes the Peaceful Mind Peaceful Life movement will bring lasting change to the world. Michelle splits her time between Florida and New York City and loves connecting with people from all over the world. If you'd like to contact her, she can be reached at
---
CrystalWind.ca is free to access and use.
Please support us with a small gift of $11.11 or $22.22 or $33.33.
Spirit Animal Totem Of The Day!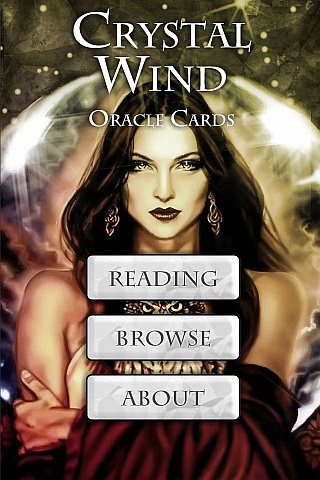 Cut Through The Illusions!
Who is Online Now
We have 924 guests and no members online