Support crystalwind.ca with your donation and help spread spirituality and positivity.
Blessings!
Category: Money Honey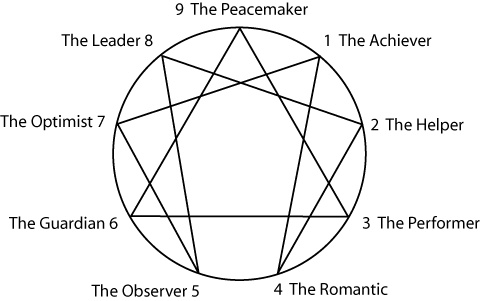 "Look, I don't want to wax philosophic, but I will say that if you're alive you've got to flap your arms and legs, you've got to jump around a lot, for life is the very opposite of death, and therefore you must at very least think noisy and colorfully, or you're not alive." — Mel Brooks
Overview of the Enneagram Type 7: The Enthusiast, Optimist, Pleasure Seekers
If you are a Type 7, you are an extrovert. You are spontaneous, spirited, cheerful, playful, creative, versatile and optimistic. You are always on the lookout for exciting adventures.
You live in the world of imagination. Approaching life with child-like curiosity, you are in rapt attention of all the good things in life. You have no lack of ideas and enjoy having more than enough options.
Freedom and flexibility are values that are close to your heart. To avoid the pain of being tied down, you seek out new experiences be it travel, food, people etc. You have a strong desire for variety. Your calendar is typically filled to the brim.
As a Type 7, you are typically a fast learner. You absorb information quickly. You also tend to have excellent mind-body connection that makes it easy for you to integrate what you know physically.
Entrepreneurship is something that appeals to you greatly as it allows you to freely express your creative and innovative soul. Having free rein offers you the opportunity to explore and implement your ideas into reality. Your talent is transforming the mundane into magical.
Others like being near you as you are outgoing and are the life of the party. What is distinctive about you is that you love to network. You enjoy social situations. You draw others easily.
Seldom taking yourself too seriously, you instantly put others at ease with themselves. You like others seeing you as someone who is fun-loving, interesting, charming and sophisticated. You inspire others to simply experience the joys of being.
"We want to get people laughing; we don't want to offend anybody." — Mel Brooks
Famous Type 7 personalities include WA Mozart, The 14th Dalai Lama, Galileo Galilei, John F Kennedy, Suze Ozman, Richard Branson, Cameron Diaz, Paris Hilton, Steven Speilberg, Katy Perry and Larry King.
The Shadow Side of Enneagram Type 7: Glutton, Pain Avoider
You're only given a little spark of madness. You mustn't lose it.
— Robin Williams
In your search for stimulation, you go from project to project. You are future oriented, with the belief that something better is just round the corner. To prevent limitation, you do not believe in denying yourself about the pleasures in life. You are often very excited to launch new initiatives but tend to get bothered by the minute details once the project gets going.
Because you are quick to pick up new skills, this can also pose a problem. It becomes even more difficult for you to decide on which is your true ability. Hence, you are always joining more and more programs in order to acquire something new. Yet, you are not able to feel completely satisfied.
"Optimism is the madness of insisting that all is well when we are miserable." — Voltaire
As part of the Thinking Triad, you experience the same issue of being out of touch with your inner guidance. You find it hard to make a decision. And so you tend to quell your deep anxieties with keeping your mind occupied with activities to do.
"Maybe other people will try to limit me but I don't limit myself." — Jim Carrey
You prefer to play up your strengths and tend to downplay on your flaws hoping that no one will notice them. Because you have difficulty confronting your own pain, you face great challenges with acknowledging the suffering of others. This makes you seem as if you are someone who is unfeeling.
Under stress, you tend to act impulsively with erratic mood swings.You become judgmental and critical like the Type 1 (refer to the grid line that Type 7s are connected to) when you seek perfection in your ideals. Because you fear being in a negative state of mind, you try to distract yourself with stimulating activities of all kinds. You are not in control of yourself and are liable to take on excessive behavior. Compared to the other personality types, you are more prone to addictive behavior such as compulsive shopping, gambling and consuming drugs.
Your deepest fear is about not finding what you want. So you try your hand in everything. You just do not want to miss out on anything. Your approach to life is to cram many things on and have as many options as possible. As a result, you lose focus. On the extreme, you become plagued with anxieties or go into severe depression.
With so much going on in your life, it is possible that you miss out the details on what truly matters. Thus, you could end up with less instead of more. Unfortunately, the search for more and more may also come at the sacrifice of relationships, health and finance.
Opportunities for Growth
"Do not worry if you have built your castles in the air. They are where they should be. Now put the foundations under them." — Henry David Thoreau
Your spiritual path involves practicing focused attention. Growth arises when you are no longer addicted to the highs of life. You are able to slow down and dive deeply into the true nature of being. This happens along the path of growth to a Type 5.
With focus, you are able to get things completed. You can follow-through on your ideas rather than become distracted with the next bright and shiny object. No longer scattered, you are able to concentrate on the task at hand.
At your best, you are a true visionary. You are able to generate new ideas for transforming lives. You also spread joy when you take up the responsibility of lifting spirits. Multi-talented, you are able to harness your abilities across platforms to accomplish great things. With focus, you can be rather extraordinary.
"A business has to be involving, it has to be fun, and it has to exercise your creative instincts." — Richard Branson
Positive Affirmations for Enneagram Type 7

I am 100% present, engaged and grounded.
I am grateful for my blessings.
I am sensitive to the needs of others.
I choose to focus my energy.
I am thankful for what I already have.
I am contented, fulfilled and joyful.
I have more than enough.
I am abundant.
I am free to express who I am.
I manifest my vision into reality, one-step at a time.
I am in touch with my inner guidance.
Round-The-Enneagram Series
I am on a Round-The-Enneagram tour, covering all 9 Enneagram Types in turn. Over the course of 9 weeks, I will be laying out positive affirmations aimed at serving the path of growth for each Enneagram Type. Here are the links to the previous two articles:
Enneagram Quiz: How would You Cross the River?
Enneagram Type 1: Positive Affirmations for Path of Growth
Enneagram Type 2: Positive Affirmations for Path of Growth
Enneagram Type 3: Positive Affirmations for Path of Growth
Enneagram Type 4: Positive Affirmations for Path of Growth
Enneagram Type 5: Positive Affirmations for Path of Growth
Enneagram Type 6: Positive Affirmations for Path of Growth
The Enneagram is a tool for transcendence. Through the grid of the Enneagram, you learn about integrating your highest values and embracing your shadow side. By releasing ego attachments and affirming the path of growth, you are on the way to gaining spiritual wholeness.
Love and Abundance Always,
Enneagram Executive Coach
P.S. Which Enneagram Type are you? Does this post reflect your attributes as a Type 7? Share more about your attributes in the comment section below if you are a Enneagram Type 7!!
P.S.S. Please share this post on social media to promote awareness in the personality self.
---

by EVELYN on November 30, 2015
First, let me introduce myself. My vision is to turn dreams into reality through self awareness, inspiring others to do the same. The various roles I play in the school of life include being a life coach, mother, wife, ex-Banker, Singaporean, and an internet entrepreneur. In terms of qualifications, I am also a Certified Emotional Freedom Technique Practitioner, an Intuitive Consultant, and Vision Board Counselor. On this blog, I share about the various personal insights I have gained, my successes and challenges. I have since published books and programs such as Abundance Alchemy: Journey of Gold,Self-Love Secrets and Life Vision Mastery.
Source Here
CrystalWind.ca is free to use because of donations from people like you. Please help support us!
Blessings!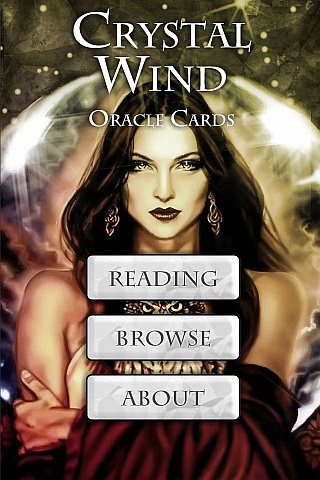 Cut Through The Illusions!
Available On

Spirit Animal Totem Of The Day!
Who is Online Now
We have 864 guests and no members online