Support crystalwind.ca with your donation and help spread spirituality and positivity.
Blessings!
Written by CrystalWind.ca Views: 4286
Recipes for: Shamrock Stew, St. Patrick's Day Cheese Cake, Scones, Brown Soda Bread, Irish Soda Bread, Treacle Bread, Irish Whiskey Cake, Irish Coffee


SHAMROCK STEW
INGREDIENTS:
1 lb. beef chuck steak cut 1" thick
3 cups water
2 c. beef stock or beef broth
1 bay leaf
3 cups sliced carrots
1 cup peeled and cubed turnips
1 cup peeled and cubed potatoes
1 onion sliced into rings
1/2 tsp. ground black pepper
1/4 cup unbleached flour
2 teaspoons dried marjoram
Cut the beef into 1" cubes. In a large saucepan, combine the beef, water, stock or broth and bay leaf. Cover and bring to a boil, then reduce the heat. Simmer for 1 1/4 hours.
Add the carrots, turnips, potatoes, onions and pepper. Cover and return to a boil, then reduce the heat. Simmer about 30 minutes or until the vegetables are tender. Skim the fat from the stew. Remove and discard the bay leaf.
Remove about 1 cup of the liquid. In a small bowl, use a wire whisk to stir the liquid into the flour until smooth and free of lumps. Then stir into the stew. Add the marjoram. Cook and stir over medium-high heat until the stew thickens and begins to gently boil. Cook and stir for 1 minute more.


ST. PATRICK'S DAY CHEESE CAKE
INGREDIENTS:
1.5 cups chocolate cookie crumbs (about 42 1.5inch chocolate snaps)
2 tbsp. butter, melted
1 cup sugar
1/4 cup crème de menthe
4 oz. sweet cooking chocolate
1 tbsp. sugar
2 (8-oz) pkgs cream cheese at room temperature
3 eggs
2 tbsp. white crème de cacao
1/2 cup dairy sour cream
In a small bowl, combine crumbs, 1 tbsp. sugar and melted butter. Press on bottom and 1.5 inches up the side of an 8-inch springform pan; refrigerate. Preheat oven to 350F (175C). In a large mixer bowl, cream the cheese and 1 cup sugar. Add eggs, beating until smooth. Stir in crème de menthe and crème de cacao. Pour into prepared crust. Bake 40 to 45 mins. Cool in pan. Melt chocolate; cool about 5 mins. Stir sour cream into melted chocolate. Spread over slightly cooled cheesecake. Refrigerate until set. Remove side of pan.
Serves: 8-10


SCONES
INGREDIENTS:
2-1/2 cups plain flour
1/2 teaspoon salt
2 tbsp butter
2 tbsp sugar
2 teaspoons baking powder
1/2 cup raisins
7/8 cup (200ml) milk
Preheat oven to 400° F
Sieve flour and salt into a bowl. Rub in the butter with your fingers or a pastry blender. Add the sugar, baking powder and raisins and mix together well.
Add the milk and mix into a loose dough. Turn onto a floured board and knead until smooth (about 10 times). Roll out; cut the dough in half, then into quarters and then into eighths.
Place on a lightly floured baking sheet, then brush the top of each scone with milk and sprinkle with sugar.
Bake for 15 to 20 minutes. When done, transfer to a wire rack to cool.


BROWN SODA BREAD
INGREDIENTS:
2-1/2 cups white flour
2 cups whole wheat flour
1/2 teaspoon salt
1 teaspoon baking soda
1-7/8 cup (425 ml) buttermilk
Preheat oven to 400° F
Sift together flours, salt and baking soda. Make a well in the centre and add the buttermilk. Mix with a fork to a loose dough. If necessary, add more buttermilk.
Turn onto a floured surface and knead until smooth. Shape dough into a circular shape and transfer to floured baking sheet. Make a deep cross-cut on the surface. Brush top with buttermilk and sprinkle with sesame seeds. Bake for 30 minutes. Remove from oven and cool on wire rack.


IRISH SODA BREAD
INGREDIENTS:
3 cups all-purpose flour
2 cups whole wheat flour
2 teaspoons baking soda
1 tablespoon baking powder
2 tablespoons brown sugar
2 1/2 cups skim milk or replacer
1/2 cup currants
1/2 cup raisins
(fruit optional)
Preheat oven to 375 degrees F
Add all of the dried ingredients in a large bowl and mix very well. Pour all of the milk into the bowl and stir until a soft dough is formed. It will not be smooth at this point. Pour out onto counter and knead the sticky mess for a few minutes.
Divide into two portions and shape into two round loaves, press down a bit to barely flatten. Place on non-stick cookie sheet, slash a cross across the top. Allow loaves to rest 10 minutes then bake for 40 minutes, or until loaves are golden.


TREACLE BREAD
INGREDIENTS:
2 tablespoons dark molasses
7 fl oz milk (approximately)
1 1/2 tablespoons sugar
1 lb flour
1/2 teaspoon salt
1 teaspoon cream of tartar
1 teaspoon bicarbonate of soda
Good pinch of ground ginger
Heat the molasses and milk together. Mix all dry ingredients together: add liquid until a soft dough is achieved. With floured hands, shape into a round cake about 1 1/2 inches thick. Cut into farls, put on a floured baking sheet and bake at 400F for 40 minutes.


IRISH WHISKEY CAKE
INGREDIENTS:
2 cups sifted all-purpose flour
1 tsp baking powder
1/4 tsp mace
1/4 tsp salt
grated rind of 2 lemons
1 Tbsp + 1 tsp lemon juice
5 oz (1 1/4 sticks) unsalted butter
1 tsp vanilla extract
1 cup packed light brown sugar
2 eggs, separated
1/2 cup Irish whiskey
1/2 cup diced candied orange peel
1/2 cup light raisins
1 Tbsp caraway seeds
3/4 cup pecans, chopped
about 1 Tbsp extra butter
Butter a 6-cup loaf pan. Dust it with fine, dry bread crumbs, then tap out excess crumbs. Sift together the flour, baking powder, mace, and salt. Set aside.
Mix lemon rind and juice, and set aside. In a large mixer bowl, cream the butter. Add vanilla and sugar, beating well. Beat in the egg yolks. On low speed, add the sifted dry ingredients alternately with the whiskey, beating after each addition only until incorporated. Stir in lemon rind and juice, candied orange peel, raisins, caraway seeds, and pecans.
In a small bowl, beat the egg whites until they hold a shape but are not stiff and dry. Fold them into the batter. Turn batter into prepared pan and smooth the top.
Then use spatula or spoon to form a shallow trench lengthwise down the middle of the cake. (This makes top of cake more level when baked.)
Bake at 350, on a rack 1/3 up from bottom of oven, for 1 1/4 hours or until cake tests done. Be careful not to under-bake. While baking, if the cake begins to darken too much, cover it loosely with foil. As soon as cake is done, remove from oven and spread softened butter over the top. Let the cake stand in the pan on a rack for about 20 minutes. Then invert onto another rack, then back onto first, so that cake cools upright without the pan. Wrap and refrigerate or freeze before slicing.


IRISH COFFEE
INGREDIENTS:
1 Measure (3 cl) of Irish Whiskey
1 teaspoon of raw sugar
1 heaped desert spoon of whipped cream
Hot strong coffee to fill the glass
Pre-warm a stemmed glass. Add the whiskey.
Add the sugar and stir in the coffee.
Float the whipped cream on top.
Drink the coffee through the cream (i.e. do not stir after adding the cream).
---
Here Are More Articles About Irish Folklore, Recipes and History:
© 2010-2023crystalwind.ca. All rights reserved. DO NOT COPY.
CrystalWind.ca is free to use because of donations from people like you. Please help support us!
Blessings!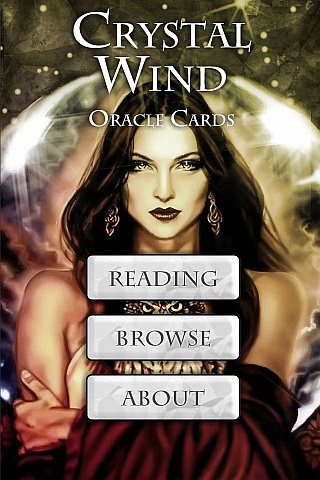 Cut Through The Illusions!
Available On

Spirit Animal Totem Of The Day!
Who is Online Now
We have 1317 guests and no members online