Category: Forecasts and Horoscopes Written by Michelle Karen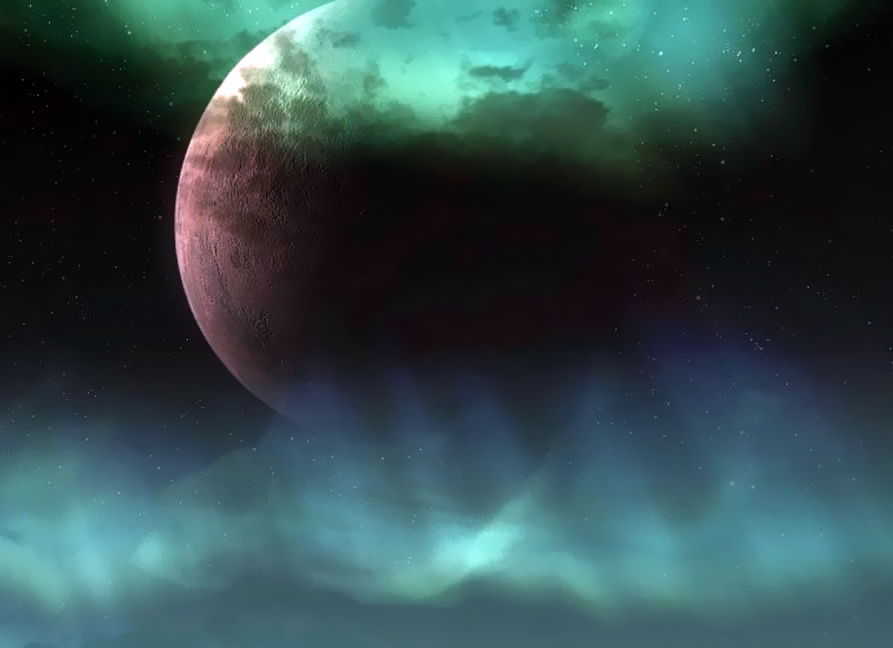 APRIL 2022
RUNE OF THE MONTH: Dagaz "Day". This rune reminds us to make the most of each day. Each moment of our lives is a precious gift which is why it is called the "present". Do we wake up grumpy? Do we complain a lot? Do we blame others for our own shortcomings? Or do we pay attention to our dreams in the morning, write them down, discover their messages, and do our utmost to live our life to the fullest, developing ourselves to the best of our abilities with generosity, respect, and compassion?
* * * * * * * * * * *
Pluto turns retrograde on Friday 4/29 at 11:38 AM at 28º36' Capricorn, until October 8. Its shadow period will remain until January 30, 2023. This degree is represented in the Sabian Symbols by the following image: "A woman reading tea leaves". During the next 5 months we are invited to go deeper within ourselves, face our shadows, and discover our true purpose. Do we stand in our power? Are we in integrity with ourselves? How confident in our chosen path are we? Major political scandals could come to light. The darker, manipulative, secretive side of government officials, as well as big financial corporations, could be revealed, creating many changes in how we view our own future.
Solar Eclipse in Taurus (10º28') on Saturday 4/30 at 1:28 PM. It will be followed by a Lunar Eclipse in Scorpio (25º18') on Monday May 16. This degree is associated to the following image: "A woman sprinkling flowers". Eclipses always mark major turning points that affect the next 19 years of our lives. This one may bring very unexpected situations that free us from the known. We are required to re-evaluate everything in our lives from the place where we live, to how we earn money. We need to reassess our core values and use our talents wisely and constructively. Major domestic changes could make us either downsize or seek a bigger home. Dissentions could create new family dynamics. We are likely to become more generous towards those who are less privileged than ourselves, as well as show more tolerance, compassion, and sensitivity. Improved communications, greater openness, and a deeper need for oneness could lead to empowering new friendships and exciting, innovative projects. A renewal of faith in the world and ourselves is likely, giving us both the desire and the strength to manifest in physical reality the world we have been dreaming of.
* * * * * * * * * * *
The Moon will be Void of Course (V/O –forming no major aspect with any planet before entering the following sign-):
On Saturday 4/2 between 6:51 AM and 9:50 AM: when the Moon enters Taurus.
On Monday 4/4 between 6:53 PM and 8:04 PM: when the Moon enters Gemini.
From Wednesday 4/6 at 8:15 PM till Thursday 4/7 at 8:30 AM: when the Moon enters Cancer.
On Saturday 4/9 between 6:01 PM and 9:00 PM: when the Moon enters Leo.
On Tuesday 4/12 between 3:16 AM and 7:07 AM when the Moon enters Virgo.
On Thursday 4/14 between 11:11 AM and 1:46 PM: when the Moon enters libra.
On Saturday 4/16 between 2:57 PM and 5:23 PM: when the Moon enters Scorpio.
On Monday 4/18 between 4:55 PM and 7:16 PM: when the Moon enters Sagittarius.
On Wednesday 4/20 between 1:56 PM and 8:52 PM: when the Moon enters Capricorn.
On Friday 4/22 between 8:53 PM and 11:17 PM: when the Moon enters Aquarius.
From Sunday 4/24 at 5:33 PM till Monday 4/25 at 3:15 AM: when the Moon enters Pisces.
On Wednesday 4/27 between 6:36 AM and 9:10 AM: when the Moon enters Aries.
On Friday 4/29 between 2:38 PM and 5:19 PM: when the Moon enters Taurus.
Mark these periods in red in your calendar and avoid scheduling anything of importance during these times as they would amount to… NO thing!
* * * * * * * * * * *
Scheduling our activities using the zodiacal position of the Moon:
Moon in Aries until Saturday 4/2 at 9:49 AM + between Wednesday 4/27 at 9:10 AM and Friday 4/29 at 5:18 PM: Perfect for intense physical activities, anything requiring forceful, direct action and self-assertion. Good also for leadership, spontaneity, good will, being a way shower, initiating new projects or bringing our car to the mechanic….
Moon in Taurus between Saturday 4/2 at 9:50 AM and Monday 4/4 at 8:03 PM + between Friday 4/29 at 5:19 PM and Monday 5/2 at 3:46 AM: Perfect for any financial matter: paying our bills/debts, asking for the money that is owed to us, opening a bank account, investing in real estate, buying, and selling. Perfect also for a stroll in the park, going to the countryside, connecting with our Mother the Earth… Good also for gardening, pottery, sculpting, as well as bodywork…
Moon in Gemini between Monday 4/4 at 8:04 PM and Thursday 4/7 at 8:29 AM: Excellent for multi-tasking, curiosity, any form of communication, exchanging information, sending e-mails, calling friends and acquaintances. Great also for social activities, attending conferences, reading a book, watching a documentary, gathering data on various topics, connecting with new people….
Moon in Cancer between Thursday 4/7 at 8:30 AM and Saturday 4/9 at 8:59 PM: Perfect for family activities, especially those involving children. Good for spending more time at home, cooking, nurturing ourselves and those we love, inviting the people we cherish over for dinner. Excellent also for drawing, creative writing, humor, and anything requiring imagination and a touch of craziness….
Moon in Leo between Saturday 4/9 at 9:00 PM and Tuesday 4/12 at 7:06 AM: Excellent for anything glamorous, dramatic performances, being in the public's eye, throwing or attending an elegant party, playing with children, romance, and creativity in general…
Moon in Virgo between Tuesday 4/12 at 7:07 AM and Thursday 4/14 at 1:45 PM: Excellent for starting a new fitness program, learning, healthy nutrition, fasting, clearing our closets, cleaning our home, reorganizing our drawers…. Perfect also for detailed work, the focused use of our intelligence, and taking care of small pets….
Moon in Libra between Thursday 4/14 at 1:46 PM and Saturday 4/16 at 5:22 PM: Great for relationships, associations, diplomatic exchanges with others, anything related to beauty (a haircut, buying new clothes, a make-over…), art (especially painting and decorating…), a pleasant social event (concert, art exhibition…).
Moon in Scorpio between Saturday 4/16 at 5:23 PM and Monday 4/18 at 7:15 PM: Perfect for scientific research, esoteric studies, self-transformation, shamanism, dealing with the mysteries of life, death, and sexuality, as well as insurances and issues involving personal power.
Moon in Sagittarius between Monday 4/18 at 7:16 PM and Wednesday 4/20 at 8:51 PM: Perfect for traveling, religious and/or philosophical activities or matters related to higher education and the law. Excellent for lecturing, learning, perfecting a foreign language, exploring other cultures… Perfect also for athletic training and tending to large animals (horses….).
Moon in Capricorn between Wednesday 4/20 at 8:52 PM and Friday 4/22 at 11:16 PM: Good for furthering our ambitions, asking for a promotion, enlisting the support of people in positions of authority, making a good impression, re-structuring our business, and redefining our long-term goals…
Moon in Aquarius between Friday 4/22 at 11:17 PM and Monday 4/25 at 3:14 AM: Perfect for philanthropic activities, charitable organizations, meeting with friends, making new acquaintances. Good also for inventions, far out, progressive ideas, inter-dimensional and time travel, anything related to UFOs, computers and technology in general….
Moon in Pisces between Monday 4/25 at 3:15 AM and Wednesday 4/27 at 9:09 AM: Great for meditating, sitting by the ocean, anything related to the sacred, dancing, painting, swimming, dreaming, music, photography, film, sleeping, channeling, connecting with the mystical, the magic and the oneness of all that is…
* * * * * * * * * * * *
This month's intentional meditation starts on Saturday 4/16. Let us take out as many blank sheets of paper as we have intentions and place them near a window, on a balcony or in a garden so that they basked in the light of the Full Moon in Libra at exactly 11:56 AM. Once that moment passes, let us gather our Full Moon charged blank sheets and place them in a folder.
On Saturday 4/30 on the New Moon in Taurus, take out your blank full moon charged papers and write on each a concise, positive intention. Place them on a balcony, in a garden or near a window so that they are out by exactly 1:28 PM. Once that moment has passed, staple them together and put them away in a folder expecting the manifestation of all your dreams….
* * * * * * * * * * * *
Saturday 4/2: Sun Conjunct Mercury (4:11 PM)
Perfect for a little trip, making phone calls, writing e-mails, texting, socializing, and trying something we've never done before. We are curious, positive, communicative, and open to making new friends.
Monday 4/4: Mars Conjunct Saturn (6:51 PM)
A day of constructive action. We use limitations to our advantage. Our self-control, hard work, discipline, and focus help us overcome any delay or challenge in the manifestation of our goals. Our persistence and determination see us to the finish line of any project we are involved in.
Tuesday 4/5: Venus enters Pisces (8:18 AM) until May 2
During the next month, we are compassionate, sensitive, and artistically inspired. At worst, we could fall in love with the potential of someone who needs saving and is less than truthful. At best, we feel romantic, and are deeply connected to the real divine self of another. We are drawn to beauty, peace, balance, and harmony. Music and painting feel particularly enchanting. It is recommended to stay away from shady money schemes.
Thursday 4/7: Mercury Sextile Saturn (5:37 AM)
A great day to clear our desk and make both short and long term plans. We are disciplined, hard-working, focused, and structured. We seek the company of mature, responsible, grounded people whose success we respect, and who can help us further our ambitions. We do not lose time in small talk. Our conversations are serious.
Friday 4/8: Mercury Sextile Mars (11:19 AM)
Today, our speech is positive and direct. We express our opinions with courage, do not care about being politically correct and are not particularly concerned with the consequences our words could have. Calling a spade a spade is particularly freeing. Our spontaneity hides no manipulation.
Sunday 4/10: Mercury Square Pluto (1:45 AM), Mercury enters Taurus (7:09 PM) until 4/29
A day where communication could be frustrating. We may not be able to get our point across. Misunderstandings could occur. A lack of cooperation delays our projects. During the next 2 weeks, laying low, engaging in some deep thinking while carefully planning our future, leads to positive long-term results.
Tuesday 4/12: Jupiter Conjunct Neptune (7:42 AM), Sun Sextile Saturn (5:14 PM)
During the coming month, we feel particularly idealistic. Our imagination is greatly developed. We may be unrealistic, vague, and prone to escapism, yet we are called to dream the world we want into being. Today, more particularly, hard, disciplined, focused work is rewarded. Our goals are clear. Our ambitions are strong. We value the feedback of those more experienced and mature than ourselves.
Thursday 4/14: Mars enters Pisces (8:06 PM) until May 24
During the next 5 weeks, our actions are imbued with compassion, sensitivity, and a meditative sense of peace. We go with the flow, listen to our heart, and trust in a higher power to lead us to the right path. We may feel a little more withdrawn, are prone to dreaming our reality into being, and using our imagination to solve the challenges we may face.
Sunday 4/17: Mercury Sextile Venus (6:09 PM), Mercury Conjunct Uranus (9:51 PM)
A day to expect the unexpected. Plans are disrupted. People change their minds. Goals shift. Unusual opportunities present themselves. Friendships break while new ones emerge seemingly out of nowhere. Yet we express nicely even difficult things, are more diplomatic than usual, as well as kinder and more considerate towards others.
Monday 4/18: Venus Sextile Uranus (12:15 AM), Sun Square Pluto (8:14 AM)
A friendship could become a romance while a love could turn to friendship. A relationship begun today is unusual in some or many respects. Either because the person we are attracted to is from a completely different background, has a significant age difference (usually younger rather than older), or introduces us to exciting new friends or activities. That infatuation is extremely freeing, encouraging our uniqueness to shine. We should however be careful to avoid imposing our opinions on others or being too possessive. More than ever, staying away from manipulative, secretive, dark characters is advised.
Tuesday 4/19: the Sun enters Taurus (7:24 PM) until May 20
A very pragmatic month. We are grounded in common sense, solid, and practical. We also seek creature comforts, want wholesome foods and are drawn to nature. We are more sensual, want to take the time to smell the proverbial roses, and are attracted to peace, beauty, and harmony. A wonderful month to garden, cook, get a massage, and learn the ancient art of flower arrangement.
Sunday 4/24: Mercury Square Saturn (6:50 AM), Mercury Sextile Neptune (3:37 PM)
Meetings could drag on. Communications could be delayed. Our workload could feel heavier than usual. Deadlines are closing down on us. We could feel drained, pessimistic, and discouraged. Daydreaming feels appealing. Our thinking may be completely impractical. Artistic activities or projects requiring a good dose of imagination are favored. However, today, it is best to avoid signing binding legal documents, or making important decisions as our head is not as clear as it should be.
Tuesday 4/26: Mercury Sextile Jupiter (10:11 PM)
Our enthusiasm is at an all times' high. We are adventurous, excited about traveling as well as exploring different philosophies and cultures. A great day to plan a long-distance trip, enroll in university studies and generally expand our mind. Learning a foreign language is beneficial. Legal issues lead to positive outcomes. Religious matters are favored.
Wednesday 4/27: Venus Conjunct Neptune (12:12 PM)
Today, we could feel we met our ideal partner. This may be so. Yet we should watch out for lies and deceit as all may not be as enchanted as it seems. Immersing ourselves in a romantic movie or a magical novel helps us escape the harshness of reality. We are particularly touched by suffering and drawn to peace, harmony, and beauty. A visit to an art-gallery or engaging in any kind of creativity are wonderful uses of the nice sensitivity of this day.
Thursday 4/28: Mercury Trine Pluto (5:05 AM)
Our knowingness is particularly developed, our intuition very sharp and our insights profound. Our charisma impacts others greatly. People listen to what we have to say, feeling that it does not come from some book, but from the depths of our own wisdom and experience. Collaborations bring great success inasmuch as we remain in our own power without unduly imposing our views upon others.
Friday 4/29: Pluto turns retrograde (11:38 AM), Mercury enters Gemini (3:23 PM) until May 22
Regarding Pluto retrograde, kindly refer to the opening paragraph. During the next 3 weeks, we are curious, talkative, sociable, and fast in our thinking. We could be somewhat erratic, need a lot of freedom of movement and be prone to some instability while we explore new venues, meet interesting people, and develop exciting activities.
Saturday 4/30: Solar Eclipse in Taurus (1:28 PM), Venus Conjunct Jupiter (2:14 PM)
Regarding the Solar Eclipse, kindly refer to the opening paragraph. Today, more particularly, our social life is warm, fun, expansive and enriching. We could be drawn to foreigners or people who travel or live in another country. Our affections are spontaneous and dynamic. We relate to others with a healthy dose of optimism and adventurousness. Excellent for throwing or attending a lively party. We should just be careful with our finances as an item we are drawn to could be vastly overpriced. We may easily spend a lot more than we have, or waste money on something that seems like a good idea at the time, only to prove cumbersome and/or of poor taste later on.
Wishing you a productive month of April!
In Loving Light.
Michelle Karén, M.A., D.F.Astrol.S.
---
Kindly note that the days and times given are in PST (Pacific Daylight Saving Time). For Rocky Mountain Time (except AZ which is on PDT) add 1 hour. For Central Time, add 2 hours. For Eastern Time, add 3 hours. For Alaskan Time, subtract 1 hour. For Hawaii-Aleutian Time, subtract 2 hours. For Greenwich, add 8 hours. For Central European time (CET) add 9 hours, for Eastern European Time (EET), add 10 hours.
The world is shifting. As old paradigms become irrelevant, we need the astrological insight and gifts that Michelle Karén provides for people worldwide, right now. Having predicted current global circumstances, she also holds the answers to help empower people. Michelle Karén is the author of the groundbreaking book, Astrology for Enlightenment, published by Atria, an imprint of Simon & Schuster.
Copyright © 2022 Michelle Karen Books. www.michellekaren.com
Source Here
© 2022 crystalwind.ca. All rights reserved.
---
CrystalWind.ca is free to access and use.
Please support us with a small gift of $11.11 or $22.22 or $33.33.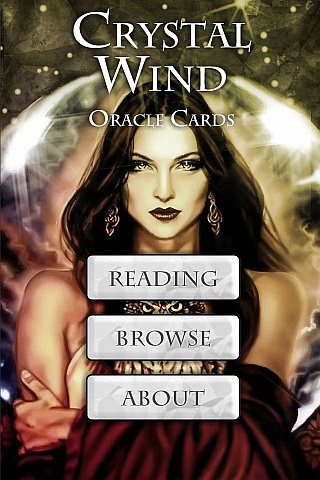 Cut Through The Illusions!
Available On

Spirit Animal Totem Of The Day!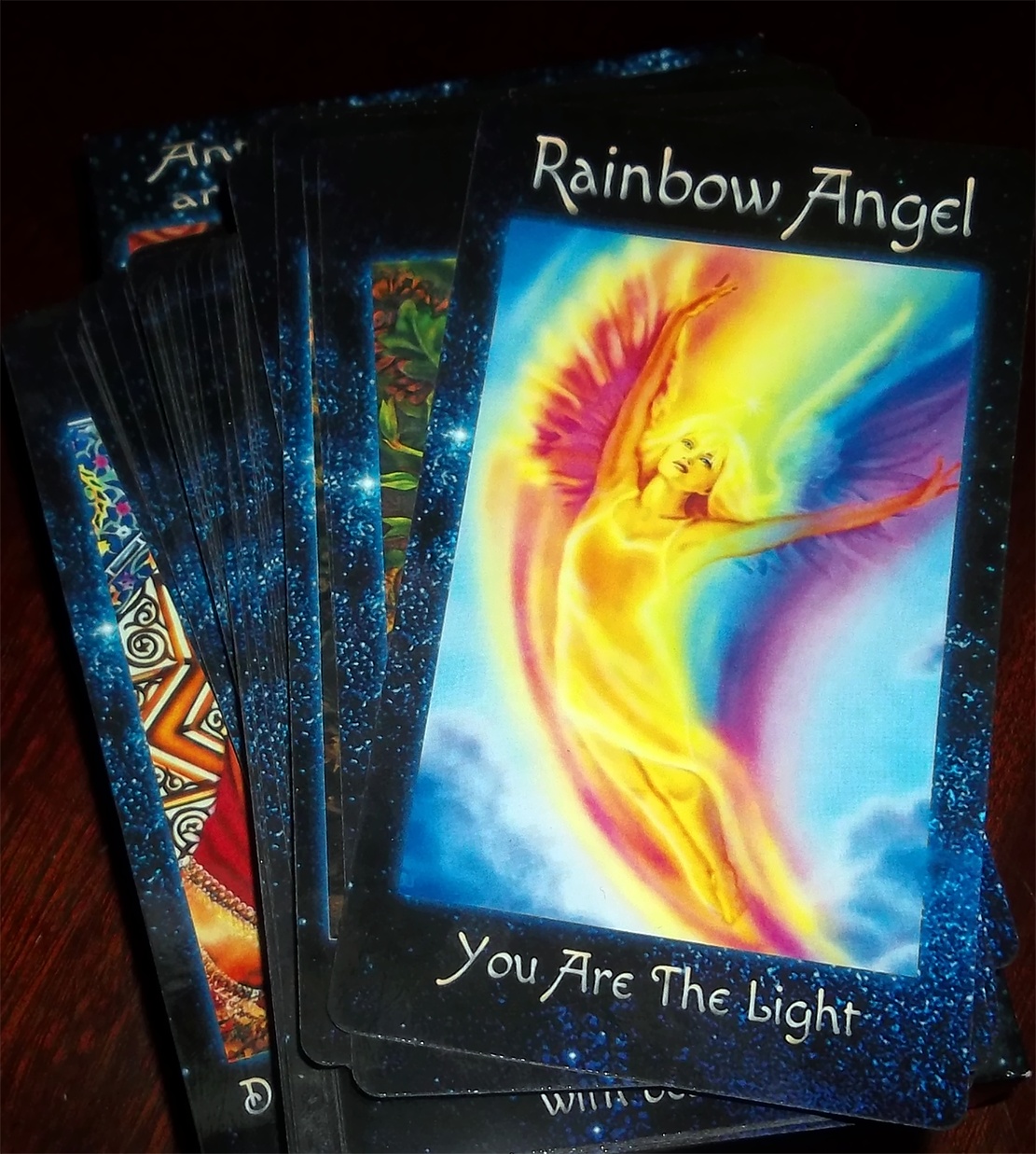 The Crystal Wind Oracle
Myth & Magic Card Deck!
Details Here!
NEW Expanded
Printed & Boxed!
Now with 58 cards!
Who is Online Now
We have 873 guests and no members online