Category: Forecasts and Horoscopes Written by Michelle Karen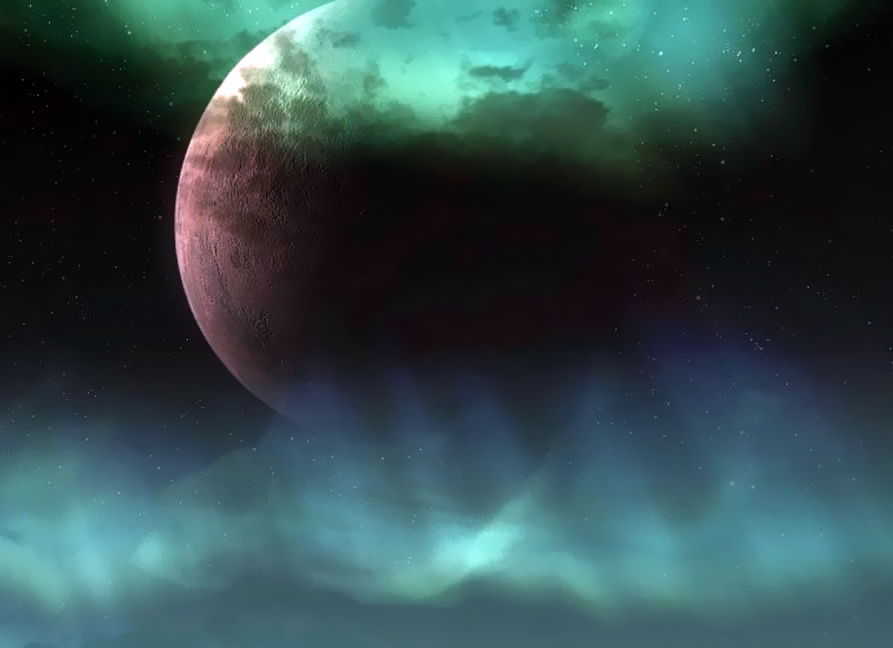 JULY 2022
RUNE OF THE MONTH: Tyr "God, the balance of all things". Focus, determination, and calm see us to the finish line. Knowing who we are, where we stand and what our destination is, protects us from harm. We create the life we want through discipline, a peaceful attitude, and a clear direction. Victory is ours if we live with integrity, walk in balance, and trust our intuition.
* * * * * * * * * * *
Pluto remains retrograde until October 8. Its shadow period remains until January 30, 2023. The degree traveled in July (27º48'-27º06' Capricorn) is represented in the Sabian Symbols by the following image: "A large aviary". We are being asked to question everything, reassess our power, our relationship to people in positions of authority, our communications with others, the information we receive from all sources, and stand in our integrity, as much as possible above excessive darkness and worry.
Jupiter turns retrograde on Thursday 7/28 at 1:37 PM and will remain so until Wednesday November 23rd. Its shadow period continues until February 15, 2023. The degree covered in July (8º43' Aries) is symbolized by: "A crystal gazer". As much of the world around us is unraveling, this is our chance to dream the one we want into being. Focusing on our visions for a brighter future, holding that truth securely in our minds and in our hearts, can help us release all that is old and outmoded and usher what we want.
Saturn remains retrograde until October 22nd. Its shadow periods extends until January 27, 2023. The degrees traveled in July (24º43'- 22º59' Aquarius) are represented by the following images: "A butterfly with the right wing more perfectly formed", "A man having overcome his passions, teaches deep wisdom in terms of his experience" and "A big bear sitting down and waving all its paws". Our integrity is coming into focus. How honest are we with ourselves? How much do we walk our talk? What, whom do we place our faith in? What do we trust? How optimistic are we? How have our life lessons made us a better person?
Neptune is still retrograde until December 3rd with a shadow period remaining until March 25, 2023. The degree traveled in July (25º26'-25º10' Pisces) is symbolized by: "Watching the very thin Moon crescent appearing at sunset, different people realize that the time has come to go ahead with their different projects." So much confusion is reigning in the world. It is difficult to differentiate what is true from the lies and the fabricated stories. Clarity can only come from within, from focusing on those things that matter to us, and fulfilling our visions with faith and trust in our ability to manifest that which we believe in.
* * * * * * * * * * *
The Moon will be Void of Course (V/O –forming no major aspect with any planet before entering the following sign-):
On Sunday 7/3 between 2:59 AM and 5:31 AM: when the Moon enters Virgo.
On Tuesday 7/5 between 11:04 AM and 3:25 PM: when the Moon enters libra.
On Thursday 7/7 between 6:04 PM and 10:15 PM: when the Moon enters Scorpio.
From Saturday 7/9 at 9:34 PM till Sunday 7/10 at 1:34 AM: when the Moon enters Sagittarius.
From Monday 7/11 at 6:42 PM till Tuesday 7/12 at 2:01 AM: when the Moon enters Capricorn.
From Wednesday 7/13 at 9:17 PM till Thursday 7/14 at 1:13 AM: when the Moon enters Aquarius.
From Friday 7/15 at 9:36 PM till Saturday 7/16 at 1:18 AM: when the Moon enters Pisces.
From Sunday 7/17 at 11:43 PM till Monday 7/18 at 4:17 AM: when the Moon enters Aries.
On Wednesday 7/20 between 7:19 AM and 11:23 AM: when the Moon enters Taurus.
On Friday 7/22 between 4:45 PM and 10:11 PM: when the Moon enters Gemini.
On Monday 7/25 between 1:14 AM and 10:54 AM: when the Moon enters Cancer.
On Wednesday 7/27 between 5:54 PM and 11:36 PM: when the Moon enters Leo.
From Friday 7/29 at 9:29 PM till Saturday 7/30 at 11:11 AM: when the Moon enters Virgo.
Mark these periods in red in your calendar and avoid scheduling anything of importance during these times as they would amount to… NO thing!
* * * * * * * * * * *
Scheduling our activities using the zodiacal position of the Moon:
Moon in Leo until Sunday 7/3 at 5:30 AM + between Wednesday 7/27 at 11:36 PM and Saturday 7/30 at 11:10 AM: Excellent for anything glamorous, dramatic performances, being in the public's eye, throwing or attending an elegant party, playing with children, romance, and creativity in general…
Moon in Virgo between Sunday 7/3 at 5:31 AM and Tuesday 7/5 at 3:24 PM + between Saturday 7/30 at 11:11 AM and Monday 8/1 at 9:05 PM: Excellent for starting a new fitness program, learning, healthy nutrition, fasting, clearing our closets, cleaning our home, reorganizing our drawers…. Perfect also for detailed work, the focused use of our intelligence, and taking care of small pets….
Moon in Libra between Tuesday 7/5 at 3:25 PM and Thursday 7/7 at 10:14 PM: Great for relationships, associations, diplomatic exchanges with others, anything related to beauty (a haircut, buying new clothes, a make-over…), art (especially painting and decorating…), a pleasant social event (concert, art exhibition…).
Moon in Scorpio between Thursday 7/7 at 10:15 PM and Sunday 7/10 at 1:33 AM: Perfect for scientific research, esoteric studies, self-transformation, shamanism, dealing with the mysteries of life, death, and sexuality, as well as insurances and issues involving personal power.
Moon in Sagittarius between Sunday 7/10 at 1:34 AM and Tuesday 7/12 at 2:00 AM: Perfect for traveling, religious and/or philosophical activities or matters related to higher education and the law. Excellent for lecturing, learning, perfecting a foreign language, exploring other cultures… Perfect also for athletic training and tending to large animals (horses….).
Moon in Capricorn between Tuesday 7/12 at 2:01 AM and Thursday 7/14 at 1:12 AM: Good for furthering our ambitions, asking for a promotion, enlisting the support of people in positions of authority, making a good impression, re-structuring our business, and redefining our long-term goals…
Moon in Aquarius between Thursday 7/14 at 1:13 AM and Saturday 7/16 at 1:17 AM: Perfect for philanthropic activities, charitable organizations, meeting with friends, making new acquaintances. Good also for inventions, far out, progressive ideas, inter-dimensional and time travel, anything related to UFOs, computers and technology in general….
Moon in Pisces between Saturday 7/16 at 1:18 AM and Monday 7/18 at 4:16 AM: Great for meditating, sitting by the ocean, anything related to the sacred, dancing, painting, swimming, dreaming, music, photography, film, sleeping, channeling, connecting with the mystical, the magic and the oneness of all that is…
Moon in Aries between Monday 7/18 at 4:17 AM and Wednesday 7/20 at 11:22 AM: Perfect for intense physical activities, anything requiring forceful, direct action and self-assertion. Good also for leadership, spontaneity, good will, being a way shower, initiating new projects or bringing our car to the mechanic….
Moon in Taurus between Wednesday 7/20 at 11:23 AM and Friday 7/22 at 10:10 PM: Perfect for any financial matter: paying our bills/debts, asking for the money that is owed to us, opening a bank account, investing in real estate, buying, and selling. Perfect also for a stroll in the park, going to the countryside, connecting with our Mother the Earth… Good also for gardening, pottery, sculpting, as well as bodywork…
Moon in Gemini between Friday 7/22 at 10:11 PM and Monday 7/25 at 10:53 AM: Excellent for multi-tasking, curiosity, any form of communication, exchanging information, sending e-mails, calling friends and acquaintances. Great also for social activities, attending conferences, reading a book, watching a documentary, gathering data on various topics, connecting with new people….
Moon in Cancer between Monday 7/25 at 10:54 AM and Wednesday 7/27 at 11:35 PM: Perfect for family activities, especially those involving children. Good for spending more time at home, cooking, nurturing ourselves and those we love, inviting the people we cherish over for dinner. Excellent also for drawing, creative writing, humor, and anything requiring imagination and a touch of craziness….
* * * * * * * * * * * *
This month's intentional meditation starts on Wednesday 7/13 at 11:38 AM. Let us take out as many blank sheets of paper as we have intentions and place them near a window, on a balcony or in a garden so that they basked in the light of the Full Moon in Capricorn. Once that moment passes, let us gather our Full Moon charged blank sheets and place them in a folder.
On Thursday 7/28, take out your blank full moon charged papers and write on each a concise, positive intention. Place them on a balcony, in a garden or near a window so that they are out by exactly 10:55 AM for the New Moon in Leo. Once that moment has passed, staple them together and put them away in a folder expecting the manifestation of all your dreams….
* * * * * * * * * * * *
Friday 7/1: Mars Square Pluto (7:14 PM)
Tempers flare up quickly. We should beware of impulsive reactions that could turn out to be quite destructive. Obstacles could arise causing much stress and resentfulness. Best to channel our energy into constructive projects we can fully control.
Saturday 7/2: Mercury Trine Saturn (3:39 AM), Mercury Square Neptune (1:53 PM)
Today, our thinking is both intuitive and structured. We may be prone to daydreaming and drifting with our imagination yet are still able to get the work done in a relatively focused manner. Our creativity is backed by disciplined work.
Monday 7/4: Mars enters Taurus (11:04 PM till 8/20), Mercury enters Cancer (11:25 PM till 7/19), Mercury Sextile Mars (11:37 PM)
During the next month and a half, Taurus natives are favored. Our actions are deliberate, forceful, and persistent. During the next 2 weeks, our thoughts are more subjective. We are focused on family, children, food, and security. Our compassion for others is enhanced. We express ourselves in a caring manner. Today, more specifically, we are direct, competitive, and decisive. Our words lead to constructive actions.
Friday 7/8: Mercury Square Jupiter (11:14 PM)
Our words may exceed what we can deliver. We may make excessive promises, be overly expansive and maybe too optimistic in legal and financial matters. It is important that we do not spend money we don't have, and keep our expectations reasonable.
Sunday 7/10: Sun Sextile Uranus (1:39 AM)
A day to expect the unexpected. Plans may suddenly change. Unorthodox people show up. Surprising situations gear us in an entirely new direction. The more present to the moment we remain, the more flexible we are, the more enriching this transit will be.
Tuesday 7/12: Venus Trine Saturn (9:28 PM)
Today, we can get a lot of emotional support. Our graciousness and patience help us be more tolerant of boring situations and difficult people. A great day to take a love relationship to the next level. We are realistic in our romantic perceptions and eager to build a connection of lasting value. Financial matters are solid and stable.
Wednesday 7/13: Mercury Sextile Uranus (5:17 PM), Venus Square Neptune (10:24 PM)
Our thoughts could be somewhat scattered, yet we are able to connect dots in an unusual way. We are attracted to science fiction, technological advances, and things of the future. Sudden flashes of insight create breakthroughs in situations that previously eluded us. We should beware today of illusions. Trying to save someone may be losing proposition as they may turn out to be very different from what they appeared to be. A romance that seems enchanted and magical could be deceitful.
Sunday 7/17: Venus enters Cancer (6:32 PM until August 12)
The coming month is wonderful for family reunions, being close to our loved ones, creating dinners and gatherings in our home, re decorating our space, making it more comfortable, nurturing, and welcoming. We are romantically inclined, seek peace and security. Excellent for creating a financial nest that helps us build security for the future.
Monday 7/18: Mercury Opposition Pluto (12:01 AM)
Negotiating, compromising, listening to both sides of a problem are better today than harsh ultimatums. Even if our ideas are very black and white right now, for the sake of coming to a constructive solution, they shouldn't be presented as drastically. It is important that we are attentive to not fall prey to manipulations, control tactics, or power games which could prove very destructive.
Tuesday 7/19: Mercury enters Leo (5:35 AM till 8/4), Sun Opposition Pluto (6:39 PM)
During the next 2 weeks, we could be drawn to an art school, a theater group, or a public speaking class. Anything that will give us the confidence to speak in public and shine our light on stage is favored. Our organizational abilities are extremely good. We manage the tasks at hand with warmth and generosity. Today, more specifically, our ability to stay in our integrity could be challenged by ruthless, manipulative people. Grace under pressure is required. Moving forward while keeping the highest good of all in mind, helps us achieve the success we deserve.
Friday 7/22: Sun enters Leo (1:07 PM till 8/22)
During the coming month, we feel exuberant, want to bask in the limelight, are drawn to glamour in all its forms, and may be a little more dramatic than usual. Standing in the limelight, being generous, warm, and cheerful brings much magic around us.
Saturday 7/23: Mercury Trine Jupiter (10:52 AM)
A wonderful day to make travel plans or start a long-distance journey. We feel happy, positive, self-confident, and have much trust and faith both in ourselves and in the goodness of the universe. We may be drawn to a university level training, to exploring another culture or learning a new language. Philosophy, the law, and religion are particularly appealing. Our mind is open to the world and adventurous.
Sunday 7/24: Venus Square Jupiter (11:13 PM)
Today, misplaced confidence, errors of judgement, extravagant spending, and over-indulgence could be disastrous. Financial and emotional moderation are called for.
Tuesday 7/26: Mercury Square Mars (12:13 PM)
Best to avoid quarrelsome people as conflicts could happen with little notice. Tempers flare up quickly. Impulsive decisions could result in violent consequences. Important to stay vigilant when operating a motor vehicle or any sharp, potentially dangerous object.
Thursday 7/28: Mercury Square Uranus (2:16 PM)
A sudden break of routine may happen today that sends us on a whole new trajectory. Unusual people cross our path. Unexpected information opens new ground. Someone in our day-to-day environment may act irrationally or demand more freedom and independence than usual. Best to go with the flow with little expectations.
Saturday 7/30: Mercury Opposition Saturn (11:05 PM)
We could get depressing news today and become prone to skepticism and negativity. We may require more solitude than normal. Our daily work, duties, and obligations seem both tedious and boring.
Sunday 7/31: Sun Trine Jupiter (3:36 PM)
Our confidence is at an all times' high. We feel we can take on the world and have trust in the best possible outcome. Our enthusiasm is contagious. Our exuberance and generosity elicit positive responses from others. One of the happiest days of the year.
Wishing you a powerful month of July!
In Loving Light.
Michelle Karén, M.A., D.F.Astrol.S.
---
Kindly note that the days and times given are in PST (Pacific Daylight Saving Time). For Rocky Mountain Time (except AZ which is on PDT) add 1 hour. For Central Time, add 2 hours. For Eastern Time, add 3 hours. For Alaskan Time, subtract 1 hour. For Hawaii-Aleutian Time, subtract 2 hours. For Greenwich, add 8 hours. For Central European time (CET) add 9 hours, for Eastern European Time (EET), add 10 hours.
The world is shifting. As old paradigms become irrelevant, we need the astrological insight and gifts that Michelle Karén provides for people worldwide, right now. Having predicted current global circumstances, she also holds the answers to help empower people. Michelle Karén is the author of the groundbreaking book, Astrology for Enlightenment, published by Atria, an imprint of Simon & Schuster.
Copyright © 2022 Michelle Karen Books. www.michellekaren.com
Source Here
© 2022 crystalwind.ca. All rights reserved.
---
CrystalWind.ca is free to access and use.
Please support us with a small gift of $11.11 or $22.22 or $33.33.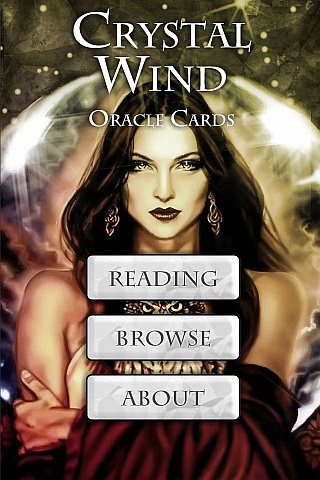 Cut Through The Illusions!
Available On

Spirit Animal Totem Of The Day!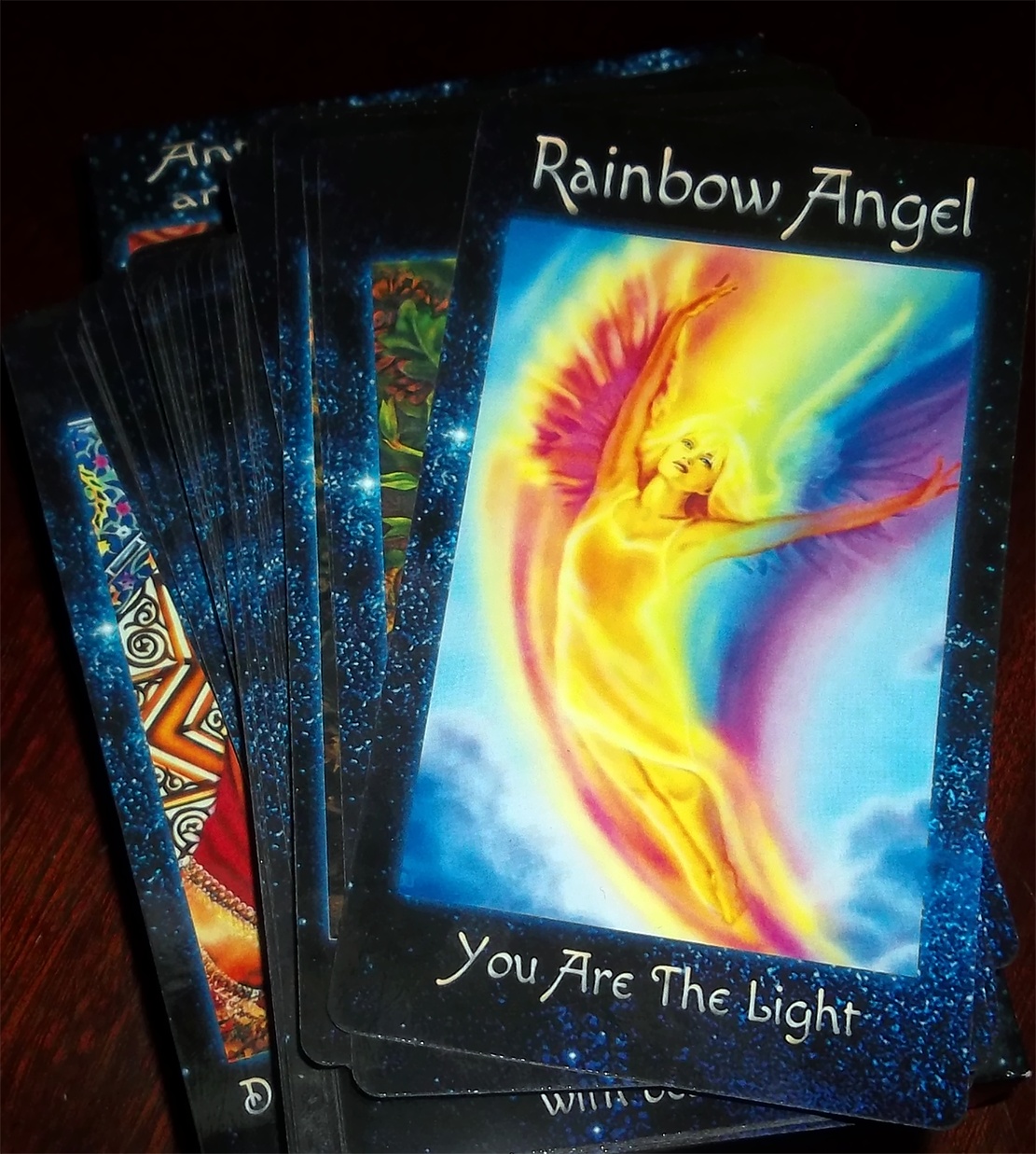 The Crystal Wind Oracle
Myth & Magic Card Deck!
Details Here!
NEW Expanded
Printed & Boxed!
Now with 58 cards!
Who is Online Now
We have 1133 guests and no members online