Category: Forecasts and Horoscopes Written by Michelle Karen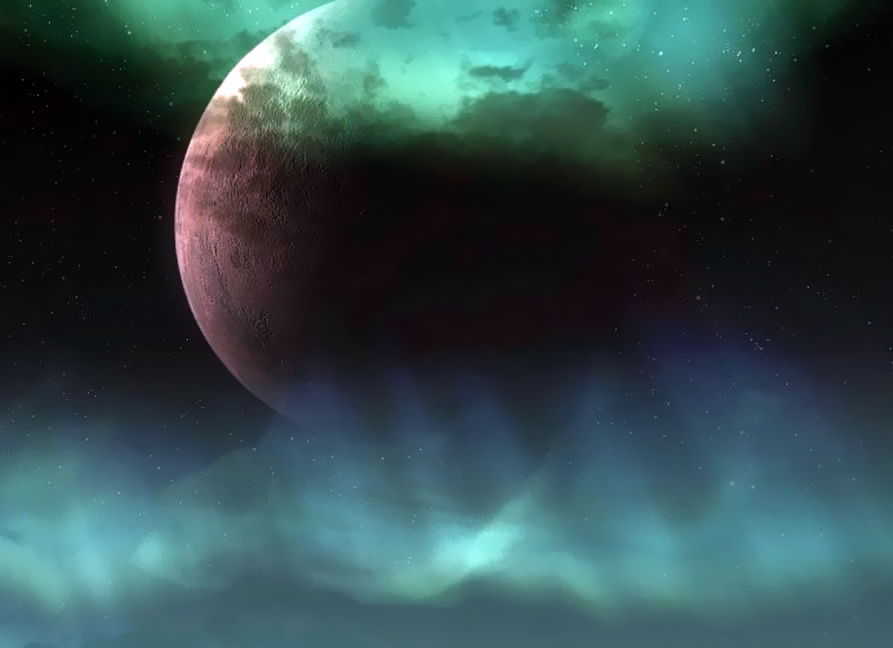 NOVEMBER 2021
RUNE OF THE MONTH: Kenaz "Torch". A month of new ideas, awakened consciousness, revelatory insights into the collective and deeper responsibility in creating our own reality. The more darkness seems to emerge in the world, the more light we need to shine. A time to revisit projects that had been collecting dust, as well as patiently follow new concepts to their completion.
* * * * * * * * * * *
Eclipse month! Lunar Eclipse on Friday 11/19 at 12:57' AM. It will be followed by a Solar Eclipse on Saturday December 4 at 12º22' Sagittarius. The degree of the November Lunar Eclipse (27º14' Taurus) is symbolized in the Sabian Symbols by: "A mature woman reawakened to romance". Misinformation misleading the minds create more confusion while tighter restrictions fuel rebellions and violence. Yet a sense of solidarity brings together like-spirited people from different religions, social status and cultural origins. Passion sweeps through society with very black and white concepts. People may feel a sense of isolation, depression and scarcity. However, this eclipse is asking us to focus not on what we have lost but the new hope coming from the rubbles. Every day is the beginning of the rest of our lives, a chance to recreate our reality, not according to the collective subconscious but based on our own dreams anchored in common sense.
Uranus remains retrograde this whole month until January 17, 2022. Its shadow period remains until May 5th, 2022. The degrees covered in November (12º57'-11º48' Taurus) are symbolized by: "A porter carrying heavy baggage" and "A young couple walk down Main-Street, window-shopping". A month to examine our lives very carefully, free ourselves from what no longer serves us and dream the reality we wish for into being.
Neptune remains retrograde this whole month until December 1st, between 20º39' and 20º24' Pisces. This degree is associated to the following image: "A little white lamb, a child and a Chinese servant". In the ever-moving web of lies, deceit, illusions and make-believe that the world has become, our discernment needs to be sharper than usual. Being innocent without being gullible is a fine line to walk. A month to raise our awareness so that we do not fall prey to vampires or predators, yet remain pure of heart and clear in our conscience.
* * * * * * * * * * *
The Moon will be Void of Course (V/O –forming no major aspect with any planet before entering the following sign-):
On Monday 11/1 between 10:00 AM and 4:11 PM: when the Moon enters Libra.
On Wednesday 11/3 between 3:32 PM and 5:52 PM: when the Moon enters Scorpio.
On Friday 11/5 between 9:10 AM and 5:52 PM: when the Moon enters Sagittarius.
On Sunday 11/7 between 5:44 AM and 5:03 PM: when the Moon enters Capricorn.
On Tuesday 11/9 between 9:51 AM and 7:03 PM: when the Moon enters Aquarius.
On Thursday 11/11 between 11:52 AM and 11:54 PM: when the Moon enters Pisces.
From Saturday 11/13 at 9:40 PM till Sunday 11/14 at 7:48 AM: when the Moon enters Aries.
On Tuesday 11/16 between 7:51 AM and 6:18 PM: when the Moon enters Taurus.
On Friday 11/19 between 12:57 AM and 6:33 AM: when the Moon enters Gemini.
On Sunday 11/21 between 7:52 AM and 7:33 PM: when the Moon enters Cancer.
From Tuesday 11/23 at 9:46 PM till Wednesday 11/24 at 7:59 AM: when the Moon enters Leo.
On Friday 11/26 between 8:24 AM and 6:12 PM: when the Moon enters Virgo.
From Saturday 11/28 at 4:02 PM till Sunday 11/29 at 12:55 AM: when the Moon enters libra.
From Tuesday 11/30 at 8:20 PM till Wednesday 12/1 at 3:55 AM: when the Moon enters Scorpio.
Mark these periods in red in your calendar and avoid scheduling anything of importance during these times as they would amount to… NO thing!
* * * * * * * * * * *
Scheduling our activities using the zodiacal position of the Moon:
Moon in Virgo until Monday 11/1 at 4:10 PM + between Friday 11/26 at 6:12 PM and Monday 11/29 at 12:54 AM: Excellent for starting a new fitness program, learning, healthy nutrition, fasting, clearing our closets, cleaning our home, reorganizing our drawers…. Perfect also for detailed work, the focused use of our intelligence, and taking care of small pets….
Moon in Libra between Monday 11/1 at 4:11 PM and Wednesday 11/3 at 5:51 PM + between Monday 11/29 at 12:55 AM and Wednesday 12/1 at 3:54 AM: Great for relationships, associations, diplomatic exchanges with others, anything related to beauty (a haircut, buying new clothes, a make-over…), art (especially painting and decorating…), a pleasant social event (concert, art exhibition…).
Moon in Scorpio between Wednesday 11/3 at 5:52 PM and Friday 11/5 at 5:51 PM: Perfect for scientific research, esoteric studies, self-transformation, shamanism, dealing with the mysteries of life, death, and sexuality, as well as insurances and issues involving personal power.
Moon in Sagittarius between Friday 11/5 at 5:52 PM and Sunday 11/7 at 5:02 PM: Perfect for traveling, religious and/or philosophical activities or matters related to higher education and the law. Excellent for lecturing, learning, perfecting a foreign language, exploring other cultures… Perfect also for athletic training and tending to large animals (horses….).
Moon in Capricorn between Sunday 11/7 at 5:03 PM and Tuesday 11/9 at 7:02 PM: Good for furthering our ambitions, asking for a promotion, enlisting the support of people in positions of authority, making a good impression, re-structuring our business and redefining our long-term goals…
Moon in Aquarius between Tuesday 11/9 at 7:03 PM and Thursday 11/11 at 11:53 PM: Perfect for philanthropic activities, charitable organizations, meeting with friends, making new acquaintances. Good also for inventions, far out, progressive ideas, inter-dimensional and time travel, anything related to UFOs, computers and technology in general….
Moon in Pisces between Thursday 11/11 at 11:54 PM and Sunday 11/14 at 7:47 AM: Great for meditating, sitting by the ocean, anything related to the sacred, dancing, painting, swimming, dreaming, music, photography, film, sleeping, channeling, connecting with the mystical, the magic and the oneness of all that is…
Moon in Aries between Sunday 11/14 at 7:48 AM and Tuesday 11/16 at 6:17 PM: Perfect for intense physical activities, anything requiring forceful, direct action and self-assertion. Good also for leadership, spontaneity, good will, being a way shower, initiating new projects or bringing our car to the mechanic….
Moon in Taurus between Tuesday 11/16 at 6:18 PM and Friday 11/19 at 6:32 AM: Perfect for any financial matter: paying our bills/debts, asking for the money that is owed to us, opening a bank account, investing in real estate, buying and selling. Perfect also for a stroll in the park, going to the countryside, connecting with our Mother the Earth… Good also for gardening, pottery, sculpting, as well as bodywork…
Moon in Gemini between Friday 11/19 at 6:33 AM and Sunday 11/21 at 7:32 PM: Excellent for multi-tasking, curiosity, any form of communication, exchanging information, sending e-mails, calling friends and acquaintances. Great also for social activities, attending conferences, reading a book, watching a documentary, gathering data on various topics, connecting with new people….
Moon in Cancer between Sunday 11/21 at 7:33 PM and Wednesday 11/24 at 7:58 AM: Perfect for family activities, especially those involving children. Good for spending more time at home, cooking, nurturing ourselves and those we love, inviting the people we cherish over for dinner. Excellent also for drawing, creative writing, humor and anything requiring imagination and a touch of craziness….
Moon in Leo between Wednesday 11/24 at 7:59 AM and Friday 11/26 at 6:11 PM: Excellent for anything glamorous, dramatic performances, being in the public's eye, throwing or attending an elegant party, playing with children, romance and creativity in general…
* * * * * * * * * * * *
Our intentional meditation started on Wednesday 10/20. We placed as many blank sheets of paper as we had intentions near a window, on a balcony or in a garden so that they would bask in the light of the Full Moon in Aries. Once that moment passed, we gathered our Full Moon charged blank sheets and placed them in a folder.
On Thursday 11/4 on the New Moon in Scorpio, take out your blank full moon charged papers and write on each a concise, positive intention. Place them on a balcony, in a garden or near a window so that they are out by exactly 2:15 PM. Once that moment has passed, staple them together and put them away in a folder expecting the manifestation of all your dreams….
Next month's intentional meditation starts on Friday 11/19. Take out as many blank sheets of paper as you will have intentions and place them near a window, on a balcony or in a garden so that they bask in the light of the Full Moon in Taurus at exactly 12:57 AM. Once that moment will have passed, gather your Full Moon charged blank sheets and place them in a folder.
* * * * * * * * * * * *
Tuesday 11/2: Mercury Square Pluto (2:39 AM)
A wonderful day for a project requiring deep focus and intense concentration. Our powers of persuasion are strong. Yet, mistrust, suspicion and dark secrets could dominate the scene. We should avoid manipulative tactics, power games and controlling attitudes. Not a good time to sign legally binding documents. We are likely to be exposed to new data forcing us to review our opinions.
Thursday 11/4: Sun Opposition Uranus (4:58 PM)
A volatile day. People and situations are very unstable. An exaggerated need for freedom could make us rather rebellious. Rash decisions tend to create undesirable results. Relationships are likely to be short lived. Conflicts could arise around joint finances. Best to avoid saying things that seem freeing in the moment but might be regretted later-on. A day best spent exercising common sense and examining our motives.
Friday 11/5: Venus enters Capricorn (3:44 AM) till March 6, 2022, Mercury enters Scorpio (3:35 PM) until 11/25
During the next 4 months, we could feel particularly responsible in our relationships. We seek maturity and commitment with others while being more self-sufficient. Excellent for moving in together, getting engaged, or married. During the next 3 weeks, our thinking process is deeper, more insightful and focused than usual. We are drawn to mysticism, solving mysteries, and scientific research. Our powers of concentration are exceptional. We seek meaningful conversations with serious people we respect.
Saturday 11/6: Mercury Sextile Venus (8:59 AM)
Perfect for a pleasant, peaceful gathering with friends. Conversations flow. Relationships are harmonious. Our interactions with co-workers are balanced. We are diplomatic, interested in the arts, and look for ways to enhance our personal appearance. Excellent for a short trip.
Wednesday 11/10: Mercury Conjunct Mars (4:57 AM), Mercury Square Saturn (9:04 AM), Mars Square Saturn (3:14 PM)
We call a spade, a spade, enjoy a healthy debate and are determined to complete the projects at hand. However, we could be somewhat aggressive in defending our point of view. Impulsive decisions are ill-advised. We could feel slightly depressed and prone to worrying. We may feel that obstacles delay our actions and that everything is a bit of an uphill effort. If we can work efficiently within boundaries, we create structures that will withstand the effects of time.
Friday 11/12: Sun Trine Neptune (8:24 AM)
Our creative imagination is greatly enhanced today. So are our intuitive/psychic abilities. An excellent day for healers, channelers and artists who are more inspired than usual. We are drawn to mysticism. A spiritual teacher or self-development book could deepen our awareness. However, we need to be careful not to idealize a new relationship so much that we willingly give away our independence.
Saturday 11/13: Mercury Opposition Uranus (7:57 AM)
Communications could be rather erratic. People change their minds on a dime, are unreliable and somewhat impractical. Our routine is likely to be disrupted by unusual events. A day to remain very present to the moment, stay flexible and open to change. The study of Astrology is favored. Unusual ideas flow. We connect unlikely dots and are drawn to eccentric characters.
Monday 11/15: Sun Square Jupiter (11:58 AM)
Promising more than we can deliver is ill-advised today. So are extremes in behavior, self-indulgence, and a lack of attention to details. Hypocrisy does not go by unnoticed. Gambling in any of its forms should be avoided. Even generosity could be motivated by a need for recognition. Our taste in art is doubtful. We could spend more for an item than it is worth. A day to set common sense boundaries.
Tuesday 11/16: Sun Sextile Pluto (1:01 PM)
A great day to progress in all the sectors that matter to us. Our willpower is strong, our psychic abilities are unusually developed, and our insights are clear. Excellent for any kind of home renovation, also for revamping our life, discarding old habits that no longer serve us and improving our relationships.
Wednesday 11/17: Mars Opposition Uranus (9:23 AM)
We should be careful when operating a motor vehicle or sharp objects. Accidents could happen out of distraction or unresolved anger. Rash behavior leads to sudden, irreversible separations. Tempers flare quickly. Impulsiveness and impatience make initiating a new project rather volatile. Financial affairs are likely to be laden with conflicts. Best to lay low.
Thursday 11/18: Mercury Trine Neptune (7:38 AM), Venus Trine Uranus (10:08 PM)
Our imagination is enhanced. We are inspired by other worldly realms of consciousness. Our intuition allows us to see all things previously hidden with clarity, enabling us to gain insights into the working of our subconscious mind. Excellent for artists, channelers and healers. Our abilities to visualize are particularly strong today. Perfect for working on our manifestation skills. Our social life becomes exciting. We are drawn to unusual characters who walk to the sound of their own drummer. They prove very freeing. A friendship could become romantic. In an existing relationship, we seek to balance intimacy and freedom.
Saturday 11/20: Mercury Square Jupiter (3:43 PM)
Today, we could bite a bit more than we can chew! Misplaced trust, inattention to details, impractical thinking could create confusion. We may lack a clear focus and find that we don't have the discipline to see our projects to the finish line. Problems with the law could arise. We could find ourselves in conflict with our church or foreigners. It is not advised to travel today, nor sign legally binding documents.
Sunday 11/21: Mercury Sextile Pluto (1:14 AM), the Sun enters Sagittarius (6:34 PM) till 12/21
During the next month, our enthusiasm, faith, trust, generosity, and optimism are higher than usual. Feeling adventurous, we are drawn to philosophy, religion, and foreign cultures that help us expand our consciousness of the world we live in. Today, more specifically, self-improvement techniques, as well as metaphysical, and scientific studies are appealing. We could ask ourselves questions about life after death and reincarnation. Matters related to a deceased family member could come to the forefront.
Wednesday 11/24: Mercury enters Sagittarius (7:36 AM) till 12/13
The next 3 weeks are excellent for planning a long-distance trip, learning a foreign language, starting university level studies, or learning about another culture/religion. We feel more optimistic and positive than usual, are tolerant, and prove generous with our time and energy.
Sunday 11/28: Sun Conjunct Mercury (8:39 PM)
We feel self-confident, mentally alert, and eloquent. Communications are favored. We are interested in our children's education. Writers, teachers, lecturers are inspired. New perceptions lead to original ideas, which in turn provide the spark for dynamic activities.
Monday 11/29: Mars Trine Neptune (6:10 AM), Mercury Sextile Saturn (11:19 PM)
Our imagination and creativity are enhanced. Excellent for artists, healers and channelers who access what lies on the other side of the veil with more ease. We are drawn to spiritual studies, metaphysical research, and the investigation of secrets.
Tuesday 11/30: Venus Sextile Neptune (12:46 PM), Sun Sextile Saturn (3:14 PM)
Our esthetic senses are sharpened. We are drawn to art. Photography, dance, music, cinema, painting are favored. Our compassion level is high. Excellent for visiting an elder in a retirement home, or someone lying on a hospital bed. Our love relationships are likely to be idealized. We are also more serious today, focused on our goals, hard-working, structured, and responsible.
Wishing you a peaceful month of November!
Michelle Karén, M.A., D.F.Astrol.S.
---
Kindly note that until November 6 the days and times given above are in PDT (Pacific Daylight Saving Time). For Rocky Mountain Time (except AZ which is on PDT) add 1 hour. For Central Time, add 2 hours. For Eastern Time, add 3 hours. For Alaskan Time, subtract 1 hour. For Hawaii-Aleutian Time, subtract 2 hours. For Greenwich, add 8 hours. For Central European time (CET) add 9 hours, for Eastern European Time (EET), add 10 hours.
Starting November 7, the days and times given above are in PST (Pacific Standard Time). For Rocky Mountain Time (including AZ) add 1 hour. For Central Time, add 2 hours. For Eastern Time, add 3 hours. For Alaskan Time, subtract 1 hour. For Hawaii-Aleutian Time, subtract 2 hours.
Regarding Europe, these times are only if the EU maintains their wintertime policy. If yes, for Greenwich, add 8 hours. For Central European time (CET) add 9 hours, for Eastern European Time (EET), add 10 hours. If there is no wintertime, then minus 1 hr for each European country.
The world is shifting. As old paradigms become irrelevant, we need the astrological insight and gifts that Michelle Karén provides for people worldwide, right now. Having predicted current global circumstances, she also holds the answers to help empower people. Michelle Karén is the author of the groundbreaking book, Astrology for Enlightenment, published by Atria, an imprint of Simon & Schuster.
Copyright © 2021 Michelle Karen Books. www.michellekaren.com
Source Here
© 2021 crystalwind.ca. All rights reserved.
---
CrystalWind.ca is free to access and use.
Please support us with a small gift of $11.11 or $22.22 or $33.33.
Spirit Animal Totem Of The Day!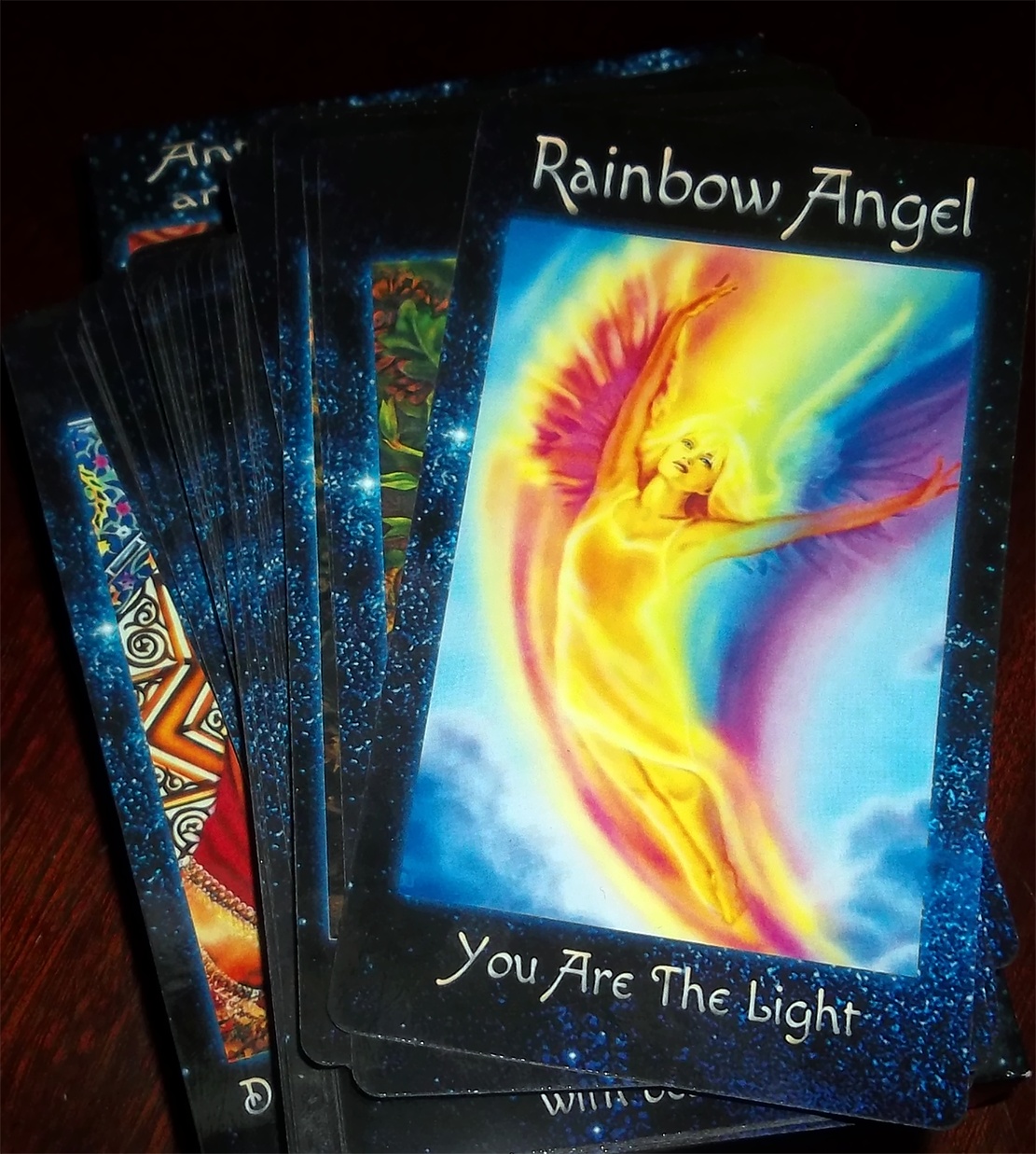 The Crystal Wind Oracle
Myth & Magic Card Deck!
Details Here!
NEW Expanded
Printed & Boxed!
Now with 58 cards!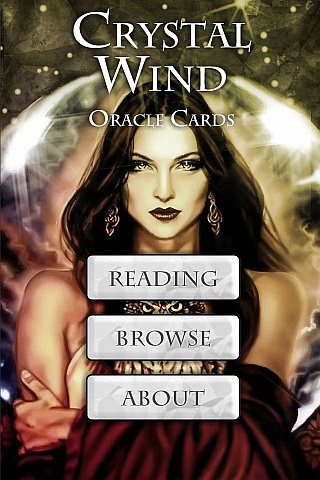 Cut Through The Illusions!
Who is Online Now
We have 1213 guests and no members online