Category: Forecasts and Horoscopes Written by Michelle Karen Views: 992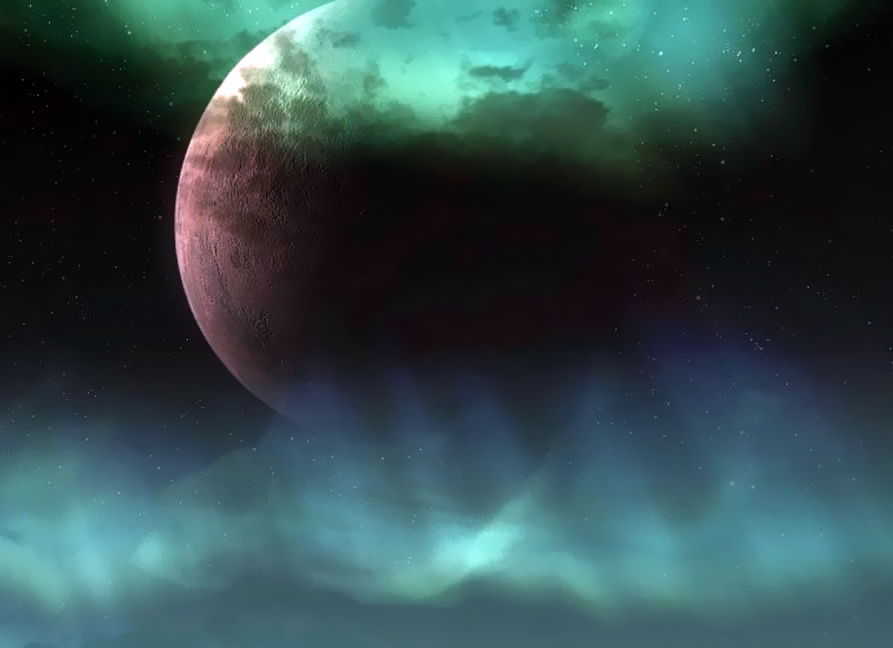 SEPTEMBER 2020
RUNE OF THE MONTH: Ingwaz "completion". A month to see the results of what we have planted in the past and find inner completion. We are both male and female in essence. Our first marriage is always to ourselves. When we manage to balance within those complementary aspects of ourselves, we can draw the right people to constructively co-create with.
* * * * * * * * * * *
Saturn remains in Capricorn this whole month till December 16. This is the last period of Saturn being in its own sign. On December 17, Saturn will re-enter Aquarius for good, until March 8, 2023. These next few months complete a two years' cycle begun on December 21, 2017, that requires of us to be very clear on the structures in our life, re-examine our relationship to authority and be anchored in our own center with hard work, as well as a sense of personal responsibility and inner maturity. In many ways, it is the end of innocence and the beginning of true mastery.
Still 6 retrograde planets out of 10 this month! Jupiter (until 9/13), Saturn (until 9/29), Pluto (until October 3), Mars (9/9 till November 13), Neptune (until November 28) and Uranus (until January 13). Many situations could revert to previous conditions. We are required to slow down, go within and ask ourselves deeper questions.
Pluto remains retrograde this whole month. Its shadow period lasts until January 26, 2021. The degree covered in September (22º45'-22º30' Capricorn) is represented in the Sabian Symbols by: "A soldier receiving two awards for bravery in combat". On both a collective and personal level, from the deepest depths, the darkest of darkness is erupting. Abuses of power, lack of communication, aggression, sexual slavery, domestic violence, racism… are all coming to the surface. We can no longer escape those inner places of anger, frustration, lack of integrity, fear and insecurity. Deep transformations are forcing us out of our comfort zone. The time has come to embrace new directions by creatively reinventing our lives.
Neptune remains retrograde this whole month. Its shadow period remains until March 19, 2021. The degree traveled in September (19º51'-19º03' Pisces) is represented by: "A table set for an evening meal". Old patterns and boundaries are dissolving. Much confusion is blurring our reality. Lies, deceptions and misrepresentations abound. News are more propaganda, or made-up stories, than real unbiased information. The familiar is being washed away. We could feel particularly exhausted, be tempted to bypass our responsibility and retreat in a world of dreams. Yet, we have to face our illusions and realize that literally nothing is as we have been told it is, that we were in a reality that was a glass prison, completely fabricated to put our minds to sleep and enslave us deeper. Neptune being connected to pandemics, large bodies of water and gas, it could be found that the virus really originated in the oceans and was disseminated through oil spills.
Uranus remains retrograde this whole month. Its shadow period lasts until May 1st, 2021. The degrees covered in September (10º35'-9º54' Taurus) are symbolized by: "A woman watering flowers in her garden" and "A red cross nurse". We should expect much unpredictability in the next few months. Erratic behaviors, neurotic responses, an increased acceleration of the pace of life, an inability to rest, chaos, anarchy, people taking to the streets in protest and much disruption. But this period also leads to more creativity, brilliant social solutions, new exciting ideas that bring healing to the planet and its inhabitants. It increases the need for solidarity. Grouping our skills and resources and honoring nature assist the common good.
Mars turns retrograde on Wednesday 9/9 at 3:22 PM at 28º09' Aries until November 13. Its shadow period lasts until January 2nd. This degree is associated to the following image: "The music of the spheres". During the next few months, our courage is being tested. Our relation to physical exercise in general, and our sexuality in particular is also revisited and possibly transformed. Pockets of anger, resentment and frustration could be triggered, forcing a cleansing that brings true inner peace. We are asked to take a meaningful path of action, follow the hero's journey, and engage in dynamic endeavors that require stamina, force and enthusiasm.
Jupiter turns direct on September 13 (17º24' Capricorn). Its shadow period extends until December 6th, 2020. This degree is represented by the following image: "The Union Jack flag flies from a British warship". We have studied, traveled spiritually, maybe learned a new language or explored another culture, reviewed our relation to integrity, redefined our philosophy of life, now we can start reaping the rewards of our inner journeys, benefit from our newfound abundance, attract lucky opportunities and expand into new horizons.
Saturn turns direct on September 29th (25º20' Capricorn). Its shadow period lasts until January 4, 2021. This degree is symbolized by: "A nature spirit dancing in the iridescent mist of a waterfall". Whatever responsibility we accepted during the retrogradation, now is the time to move forward with those new duties. We should perform those obligations joyfully, with a sense of pride, in harmony with our inner self. The time has come to truly own our mastery, find solace in our wisdom, be grounded in common sense and not be afraid of purposeful hard work.
* * * * * * * * * * *
The Moon will be Void of Course (V/O –forming no major aspect with any planet before entering the following sign-):
On Thursday 9/3 between 7/34 AM and 1:22 PM: when the Moon enters Aries.
From Saturday 9/5 at 9:45 PM till Sunday 9/6 at 1:43 AM: when the Moon enters Taurus.
On Tuesday 9/8 at 5:47 AM and 2:28 PM: when the Moon enters Gemini.
From Thursday 9/10 at 9:48 PM till Friday 9/11 at 1:23 AM when the Moon enters Cancer.
On Sunday 9/13 between 5:05 AM and 8:32 AM: when the Moon enters Leo.
On Tuesday 9/15 between 8:09 AM and 11:37 AM: when the Moon enters Virgo.
On Thursday 9/17 between 4:42 AM and 11:56 AM: when the Moon enters Libra.
On Saturday 9/19 between 7:29 AM and 11:33 AM: when the Moon enters Scorpio.
On Monday 9/21 between 11:13 AM and 12:32 PM: when the Moon enters Sagittarius.
On Wednesday 9/23 between 10:31 AM and 4:16 PM: when the Moon enters Capricorn.
On Friday 9/25 between 8:36 PM and 11:08 PM: when the Moon enters Aquarius.
On Monday 9/28 between 12:18 AM and 8:34 AM: when the Moon enters Pisces.
On Wednesday 9/30 between 10:30 AM and 7:47 PM

: when the Moon enters Aries
Mark these periods in red in your calendar and avoid scheduling anything of importance during these times as they would amount to… NO thing!
* * * * * * * * * * *
Scheduling our activities using the zodiacal position of the Moon:
Moon in Pisces between Tuesday 9/1 at 2:34 AM and Thursday 9/3 at 1:21 PM + between Monday 9/28 at 8:34 AM and Wednesday 9/30 at 7:46 PM: Great for meditating, sitting by the ocean, anything related to the sacred, dancing, painting, swimming, dreaming, music, photography, film, sleeping, channeling, connecting with the mystical, the magic and the oneness of all that is…
Moon in Aries between Thursday 9/3 at 1:22 PM and Sunday 9/6 at 1:42 AM + between Wednesday 9/30 at 7:47 PM and Saturday 10/3 at 8:11 AM: Perfect for intense physical activities, anything requiring forceful, direct action and self-assertion. Good also for leadership, spontaneity, good will, being a way shower, initiating new projects or bringing our car to the mechanic….
Moon in Taurus between Sunday 9/6 at 1:43 AM and Tuesday 9/8 at 2:27 PM: Perfect for any financial matter: paying our bills/debts, asking for the money that is owed to us, investing in real estate, buying and selling. Perfect also for a stroll in the park, going to the countryside, connecting with our Mother the Earth… Good also for gardening, pottery, sculpting, as well as bodywork…
Moon in Gemini between Tuesday 9/8 at 2:28 PM and Friday 9/11 at 1:22 AM: Excellent for multi-tasking, curiosity, any form of communication, exchanging information, sending e-mails, calling friends and acquaintances. Great also for social activities, attending conferences, reading a book, watching a documentary, gathering data on various topics, connecting with new people….
Moon in Cancer between Friday 9/11 at 1:23 AM and Sunday 9/13 at 8:31 AM: Perfect for family activities, especially those involving children. Good for spending more time at home, cooking, nurturing ourselves and those we love, inviting the people we cherish over for dinner. Excellent also for drawing, creative writing, humor and anything requiring imagination and a touch of craziness….
Moon in Leo between Sunday 9/13 at 8:32 AM and Tuesday 9/15 at 11:36 AM: Excellent for anything glamorous, dramatic performances, being in the public's eye, throwing or attending an elegant party, playing with children, romance and creativity in general…
Moon in Virgo between Tuesday 9/15 at 11:37 AM and Thursday 9/17 at 11:55 AM: Excellent for starting a new fitness program, learning, healthy nutrition, fasting, clearing our closets, cleaning our home, reorganizing our drawers…. Perfect also for detailed work, the focused use of our intelligence, and taking care of small pets….
Moon in Libra between Thursday 9/17 at 11:56 AM and Saturday 9/19 at 11:32 AM: Great for relationships, associations, diplomatic exchanges with others, anything related to beauty (a haircut, buying new clothes, a make-over…), art (especially painting and decorating…), a pleasant social event (concert, art exhibition…).
Moon in Scorpio between Saturday 9/19 at 11:33 AM and Monday 9/21 at 12:31 PM: Perfect for scientific research, esoteric studies, self-transformation, shamanism, dealing with the mysteries of life, death, and sexuality, as well as insurances and issues involving personal power.
Moon in Sagittarius between Monday 9/21 at 12:32 PM and Wednesday 9/23 at 4:15 PM: Perfect for traveling, religious and/or philosophical activities or matters related to higher education and the law. Excellent for lecturing, learning, perfecting a foreign language, exploring other cultures… Perfect also for athletic training and tending to large animals (horses….).
Moon in Capricorn between Wednesday 9/23 at 4:16 PM and Friday 9/25 at 11:07 PM: Good for furthering our ambitions, asking for a promotion, enlisting the support of people in positions of authority, making a good impression, re-structuring our business and redefining our long-term goals…
Moon in Aquarius between Friday 9/25 at 11:08 PM and Monday 9/28 at 8:33 AM: Perfect for philanthropic activities, charitable organizations, meeting with friends, making new acquaintances. Good also for inventions, far out, progressive ideas, inter-dimensional and time travel, anything related to UFOs, computers and technology in general….
* * * * * * * * * * *
This month's intentional meditation starts on Tuesday 9/1. Take out as many blank sheets of paper as you will have intentions and put them near a window, on a balcony or in a garden so that they will bask in the light of the Full Moon in Pisces at exactly 10:22 PM. Once that moment had passed, gather your Full Moon charged blank sheets and place them in a folder.
On Thursday 9/17 on the New Moon in Virgo take out your blank full moon charged papers and write on each a concise, positive intention. Place them on a balcony, in a garden or near a window so that they are out by exactly 4:00 AM. Once that moment has passed, staple them together and put them away in a folder expecting the manifestation of all your dreams…
* * * * * * * * * * * *
Tuesday 9/1: Mercury Trine Pluto (3:42 AM)
A day to be forceful in our communications. Our powers of concentration are deep and our comments, insightful. We are able to X-ray situations and people and can easily win others over to our arguments. Without backing out of our personal convictions, we should however remain compromising.
Wednesday 9/2: Venus Opposition Saturn (5:18 AM), Sun Trine Uranus (7:09 AM)
A day to expect the unexpected while being very grounded in reality. Excellent for reaping the rewards of past efforts and setting long term goals. Being practical in financial matters is important. The weight of loneliness or heavy obligations connected to a romantic attachment could make a sudden, unusual attraction seem particularly freeing. Unless we are willing to go with the flow, it may be exciting yet short lived.
Thursday 9/3: Mercury Trine Saturn (5:10 AM)
A perfect day to complete the tasks at hand, clear our desk of backlogged work and draw plans for the future. We are focused, demonstrate a great seriousness of purpose and have a good sense of timing. We seek older, mature people whose achievements, advice and wisdom we respect.
Friday 9/4: Venus Square Mars (2:12 AM), Mercury Sextile Venus (1:32 PM)
We may feel more passionate than usual, yet should be careful to not overextend ourselves. Our judgement tends to be clouded by desires. Impulsive spending could end up having disastrous consequences. Good for a pleasant social gathering. We share ideas and listen with kindness, balance and diplomacy.
Saturday 9/5: Mercury enters Libra (12:46 PM till 9/28)
During the next 3 weeks, we seek harmonious communications with others. We express ourselves diplomatically, with compassion and respect. Balance, fairness and justice are important to us. We are drawn to intellectually refined individuals and seek beauty in all our interactions with others.
Sunday 9/6: Venus enters Leo (12:22 AM till 10/3)
In the coming month, our love is expressed in a grandiose manner. We are romantic, drawn to grand displays of affection, attracted to royal settings and elegant gatherings. We could spend much money on a new hairdo, a flashy attire or expensive jewelry.
Wednesday 9/9: Sun Trine Jupiter (9:04 AM), Mars turns retrograde (3:22 PM)
One of the best days of the year. We feel confident, optimistic and adventurous. We easily break free from whatever holds us back. Expressing our true self is important. An excellent transit for engaging in higher education, studying a new language, religion, philosophy or the law, and for traveling to a foreign country. Regarding Mars retrograde, kindly refer to the opening paragraph.
Friday 9/11: Sun Opposition Neptune (1:26 PM)
Lethargy could overcome us. We could feel the need to lay low, let go and trust our intuition. A day to weigh our options without reaching any irrevocable decision. Our intuition is enhanced. Artists are inspired. Creative endeavors are favored. We should pay particular attention to our dreams.
Saturday 9/12: Jupiter turns direct (5:41 PM)
Kindly refer to the opening paragraph.
Monday 9/14: Sun Trine Pluto (4:09 PM)
A wonderful day to trust our feelings and exert our natural leadership abilities. Our dignity, charisma and power inspire others. We easily elicit the cooperation of others. Any kind of resistance is dealt with openly for the highest good of all involved.
Tuesday 9/15: Venus Square Uranus (8:29 AM)
An unexpected, exciting and freeing relationship could come our way. An existing romance could feel erratic, unstable and possibly upsetting. A sudden break or coming together is likely. The more we go with the flow and are present to each moment as it comes, the more positive these changes will prove to be. Our finances could also be unpredictable, leading to both gain and loss. Not a good day to take uncalculated risks.
Thursday 9/17: Mercury Square Jupiter (3:34 AM), Sun Trine Saturn (2:36 PM)
Over-confidence, or out of control plans could prove more destructive than positive. Promising more than we can deliver, is not a good idea. We may need to be careful whom we express your opinions to, at what time and where. Thinking before speaking is advised as not all truths are good to be told. Our optimism is wonderful if held within reasonable bounds. A certain seriousness of purpose marks this day. Great for redefining our ambitions, being focused, hard-working, structured and disciplined.
Sunday 9/20: Mercury Square Pluto (10:21 PM)
Social contacts, our conversations are likely to be deeper than usual. Our manners are persuasive, our powers of concentration, intensified, and our insights, profound. People or circumstances could challenge our beliefs. Negative influences could be particularly invasive and should be avoided at all cost.
Tuesday 9/22: the Sun enters Libra (6:31 AM till October 23)
The next month is marked by a need for beauty, balance and justice. We seek peace and harmony, are more diplomatic than usual and drawn to cooperative relationships in which there is equality and fairness. Social gatherings, art exhibits, concerts, or elegant parties are all very attractive. Excellent also for a make-over or improving the esthetics of our home.
Wednesday 9/23: Mercury Square Saturn (3:38 AM)
A day to pay close attention to whatever has been troubling us. We may realize we have missed an important detail, or that we have been pushing forward in a direction that is futile, or worse, completely meaningless. Communications tend to be focused and serious with responsible, conventional, possibly older individuals. We could feel somewhat depressed. A day to be more quiet and reflect.
Thursday 9/24: Mercury Opposition Mars (3:53 AM)
To avoid unnecessary conflicts, any frustration felt today is best expressed through an athletic activity than verbally. We could be unduly aggressive or exposed to someone who is direct, assertive and impulsive. Words could be offensive. We are likely to feel restless and directorial or be confronted to someone who is. Driving angry is ill-advised. Best to focus on ourselves and let others live the way they see fit.
Monday 9/28: Mercury enters Scorpio (12:41 AM till 10/29), Venus Trine Mars (6:01 PM), Saturn turns direct (10:11 PM)
Our opinions are very black and white. Our insights are profound. We could sound dogmatic, even obsessional. However, other listen to us, instinctively aware that what we have to say comes from the depths of our experience. Our need for romance is awakened. A new relationship could come our way that ignites our passion. Regarding Saturn, kindly refer to the opening paragraph.
Tuesday 9/29: Mars Square Saturn (7:40 PM)
Delays encountered today prove fortuitous. We are asked to act with courage, discipline, focus and endurance. We should look at obstacles and limitations as chances to grow more patient, build our resolve and develop wisdom.
Wishing you all a glorious month of September!
In Loving Light.
Michelle Karén, M.A., D.F.Astrol.S.
---
Kindly note that the days and times given are in PST (Pacific Daylight Saving Time). For Rocky Mountain Time (except AZ which is on PDT) add 1 hour. For Central Time, add 2 hours. For Eastern Time, add 3 hours. For Alaskan Time, subtract 1 hour. For Hawaii-Aleutian Time, subtract 2 hours. For Greenwich, add 8 hours. For Central European time (CET) add 9 hours, for Eastern European Time (EET), add 10 hours.
The world is shifting. As old paradigms become irrelevant, we need the astrological insight and gifts that Michelle Karén provides for people worldwide, right now. Having predicted current global circumstances, she also holds the answers to help empower people. Michelle Karén is the author of the groundbreaking book, Astrology for Enlightenment, published by Atria, an imprint of Simon & Schuster.
Copyright © 2020 Michelle Karen Books. www.michellekaren.com
Source Here
---
CrystalWind.ca is free to access and use.
Please support us with a small gift of $11.11 or $22.22 or $33.33.
Thank you!

ॐ Namasté - Blessings!

"Life is an echo, what you send out comes back."
© 2008-2021 crystalwind.ca. All rights reserved.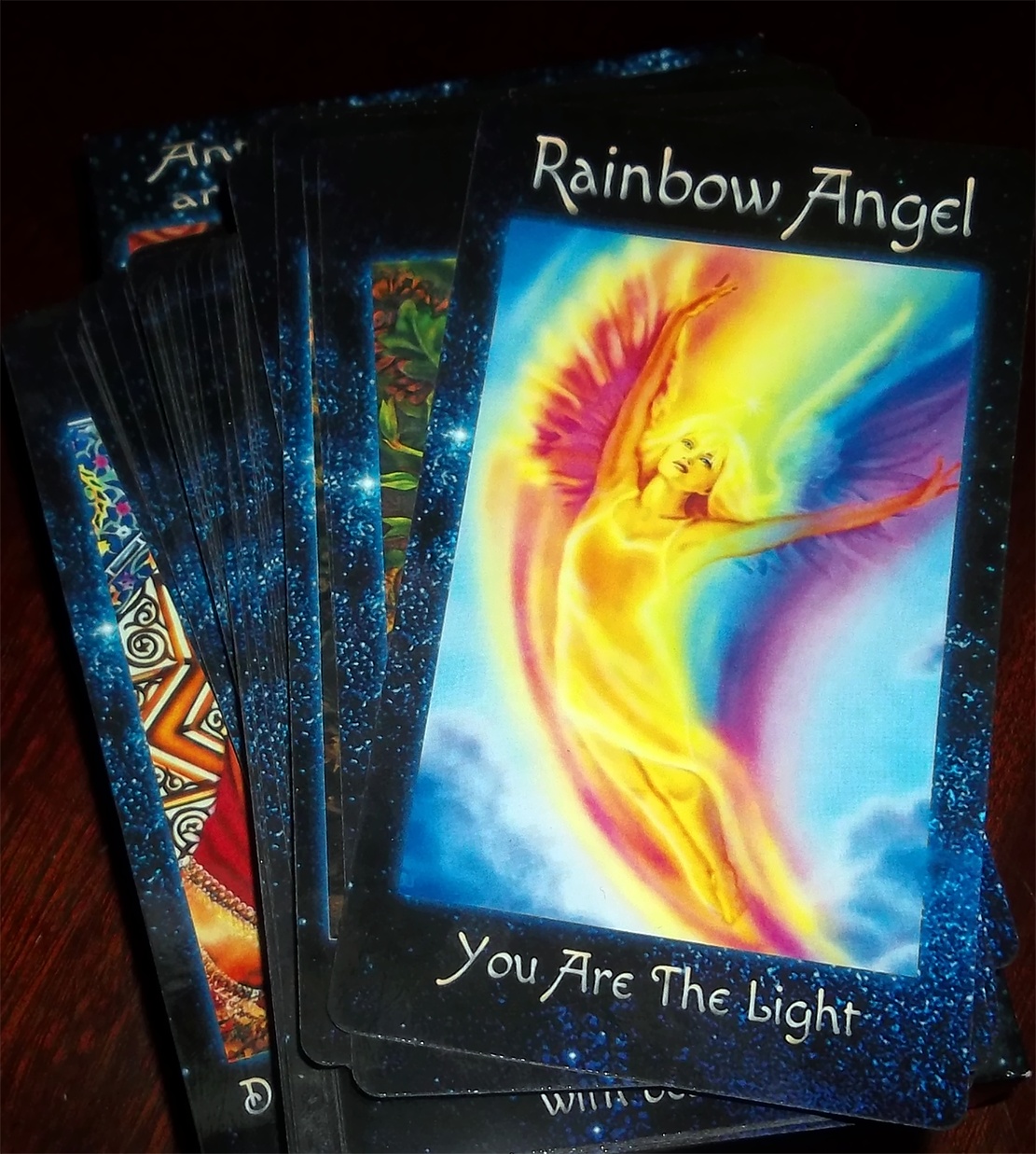 The Crystal Wind Oracle
Myth & Magic Card Deck!
Details Here!
NEW Expanded
Printed & Boxed!
Now with 58 cards!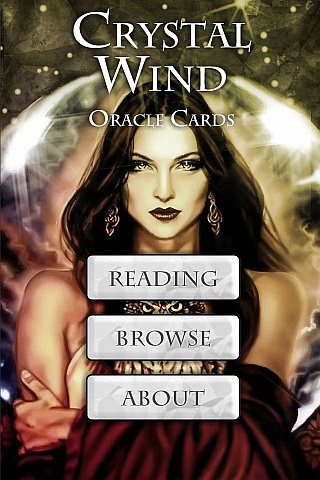 Cut Through The Illusions!
Who is Online Now
We have 2069 guests and no members online