Category: Forecasts and Horoscopes Written by Lena Stevens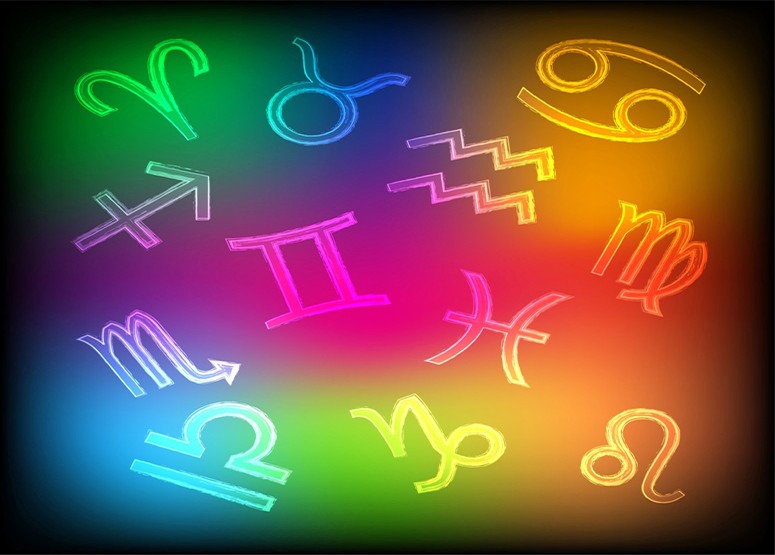 The main theme for February is "DISCIPLINE".
Hang in there…..be patient…..wait for right timing…..stay in your own lane.
This month is all about taking your commitments to the next level of responsible action, staying out of other people's drama, and trusting the integrity of your intentions to manifest the perfect opportunities when the timing is right. Welcome to the year of the water tiger!
The month starts right out with somewhat glitchy challenges testing our flexibility, will, and resilience for sudden changes manifesting in small setbacks or new opportunities. A new moon in Aquarius on January 31/February 1 sets a stage where anything can happen. Preparedness requires the discipline of staying positive and in your truth no matter what. You can go down the rabbit hole of feeling irritated, self-deprecating, impatient with yourself and others, or simply critical and judgmental about everything. Or, you can be disciplined about being your best self; optimistic, generous, kind, compassionate, accepting, and in gratitude. Not everyone will have this outlook on life, so it is best if part of your discipline this month includes being discerning about where and whom you spend time with.
The distractions of drama, addictive behaviors, overthinking, ambivalence, obsession, blame, and wishing it were different than it is are all part of ego's determination to keep you from moving forward into the opportunities you can create for yourself. The discipline is much about not listening to the negative voice that wishes to keep you small and limited. The discipline is also about staying on the path, doing your inner work and persevering in your spiritual practices, self-care and personal growth. By this time, we all know what we need to do to make progress. This month we can engage the discipline needed to follow through.
Discipline is not always fun. We resist it especially when it comes from the outside. This month you will have the opportunity to become your own authority and to activate your own inner discipline guided by personal truth and authentic motivation. You can make it more fun by seeing it as a game to be played between ego and essence. Who will win? Discipline yourself to experience awe and wonder at the eccentricity of life, and to be inspired to engage your creativity in new ways, driven more by your intuition than by the rational mind.
As the water tiger launches a need for action, ready to pounce and leap into the next step, the discipline will be to wait for right timing with patience and to think before you leap. Be spontaneous but not impulsive and give the need for action an outlet through physical movement and disciplined practices. The third chakra is activated this month as the will to manifest something takes hold. We are all weary of being held back, thwarted in our plans, and more than ready to move forward. Watch Impatience as it can easily turn to Martyrdom if you leap into something before the timing is right.
Finding the balance between being and doing, giving and receiving, masculine and feminine, will and receptivity, generosity and gratitude, and determination and flexibility, is an important factor in navigating the month. Too much of one or the other can cause you to feel off center and irritated. Observe with conscious presence what is affecting you and how. It could be the expectations of others, your own fears, or a misguided sense of responsibility that is throwing you off balance. This is where staying in your own lane becomes a necessary discipline as well as the art of listening to your intuition.
How the month shows up:
YOU PERSONALLY
This is perfect month to take what you have discerned as value and valuable last month and set up some disciplines around integrating those values into your life. This could include setting good boundaries around your commitments and against any energy leaks that threaten to erode your focus. It is a great month to persevere on any intention for change you have entertained for a while and just have not had the discipline to follow through on. Anything from continuing to declutter to changing a habit, eliminating an addiction, shifting an attitude, or anchoring a new practice could be your discipline for the month. Especially the elimination of energy leaks and becoming free of old patterns and conditioning should be at the top of your list.
We still have the goal of growth this year so anything you can put discipline behind that supports personal and spiritual growth will be right in line with the theme. Those of you who tend to be ambivalent, can never make up your mind and have trouble making committed choices, could have some difficulty this month as the need for action and the activation of will rises to the surface. If it does not find an outlet, it will be hard on your body, your relationships and your mood. Irritation can go viral and you may yourself in not such a pleasant place. Physical exercise will take care of some of it and making small but committed choices you can be disciplined about will take care of the rest.
If you are someone who is overly ready to jump and leap into your next thing, you may actually want to wait and see, being patient and observant around the right timing of your new direction or project. This is not so for everything. Some new endeavors have been gestating for a while and are ready to go. Just know what is and what is not.
Use your intuition and personal truth when it comes to relationships this month. There may be a tendency to give up too soon or to jump in too soon or to judge too soon. Give something of value the time it needs to flower and flourish. But if the soil and conditions are not right, it won't. Use your discernment this month when it comes to relationships and be disciplined about anything that is an energy leak. Be responsible for your own maintenance so you don't expect others to. In other words, don't be high maintenance. It will only get you an irritated attitude.
On the other hand, this is a good month to collaborate especially on anything creative, artistic, innovative or new. Be responsible for your place in your community and remember to practice the balance between gratitude and generosity, setting boundaries where needed but opening yourself up to opportunities for deeper connections as well.
Part of the discipline this month is following through with your commitments. Evaluate what is on your plate and be truthful about what you can offer and what you can't. By the same token, respect any boundary by others and their freedom to say no even if it may disappoint you in some way. The relationship area is where your discipline to stay in your own lane applies. Stay out of other people's drama unless you truly feel it is your karma to be involved. You cannot fix another person's life or take on their suffering. You can only guide them to the right tools but it is up to them to pick them up. It helps no one to match the field of suffering.
HEALTH AND THE PHYSICAL BODY
We mentioned that the third chakra is activated this month as the will is engaged and we are inspired to act. If there are issues around your will and being aggressive towards what you wish to manifest, the solar plexus maybe affected. Digestion, adrenals, liver, gall bladder, lower back and hips may all be challenged. And, anything you can do to build more flexibility in the body will be helpful.
The other discipline will be your mental health. Watch your attitude, your judgments, your addictions and your negativity. If you become anxious or fearful because things are moving fast and you feel unprepared, practice trust and lean on your support system for the support and encouragement you may need. Trust your intuition and what you feel is right. And beware of other opinions that may not have your best interest in mind as others may have judgments based on their own fears. Discipline yourself to stay positive and optimistic no matter what.
BUSINESS PARTNERSHIPS AND PROJECTS
This is an excellent month to put into action some project you have had trouble getting off the ground. Right timing is critical as well as making sure you have the right people. Trust your intuition on this and if it does not feel right, say no or not yet. It is a good month to get all your ducks in a row especially if the project or business is a big one. Beware of leaping into something before its time or biting off more than you can chew. Think it through before you jump in.
On the other hand, overthinking is also not productive. Take action on small steps as long as they are clear. If you find yourself stuck in ambivalence, you may need to make a choice, take an action or move on to something else. Anything unresolved will just become more irritating. Things can happen very quickly this month especially towards the end. If you are set up right with the right support and the right people, you can easily launch a new endeavor with little effort.
Because of the impulsive tiger nature of the month, watch your budget and be smart, mature and responsible with your finances. Think about quality vs quantity and invest in what you value rather than what others predict.
ENVIRONMENT
Expect the unexpected especially after the new moon at the beginning of the month. Forecasts can change daily so be prepared and be flexible. Take weather patterns seriously and accept what is. If you can be neutral and unattached, you will never be disappointed. When one door closes, another opens. If there is a snow storm and you cannot go out as planned, shift your day to one of tea, a fire and good book. Enjoy whatever it is.
We are still rooting out and releasing what we wish to leave in the past. This is connected to your internal environment as well as your external immediate and personal environment. The discipline here is to stick with it, hang in there, do your work and wait for the results to manifest.
DATES AND TIME FRAMES
February 1-7: A slightly unsettled time of unpredictable and potentially irritating situations. Use discipline to hang in there and trust that the right solution will present itself when the timing is right. Mercury is still retrograde for the first few days and can throw some monkey wrenches into plans and communication. Be patient. It is a good time frame to get active with your body, clean the house, do some gardening, get some exercise, catch up on errands, fix something little, and stay active as you wait for clarity on the bigger issues.
If clarity does show itself in a big way then go ahead and move fully into that new experience or situation. Make sure you have all your ducks in a row and everything you need to support you. You may be tested so be prepared. Determination, perseverance and discipline will help you to stay focused and present when you need to be. It is a serious time with big responsible energy to be used wisely and not squandered into distractions.
February 8-15: This is a time when you may question why something from the past is up and haunting you once again. "We thought we were done with this one!" Surprise! There is always another layer and this one is deep and can be dark and nasty. Think of it as an opportunity to take back your power from past wounds, karma and lessons learned. Be disciplined to stay with the process and not escape through your addictions, resistance and denial.
There could be uncomfortable days when you really question what you are doing, where and whom with. Questioning is a good thing as long as it comes from curiosity and not a place of depression, despair, fear or anxiety. Keep things moving, pay attention to signs of right timing, rely on your community for support and hold a great attitude of gratitude and optimism.
"Becoming Free" is about clearing the blood lines to your biological mother and father. This is an ancient practice used by many mystery schools and secret societies to clear away the obstacles to becoming free. 90 Minutes includes time for questions and answers at the end of the webinar. Need not attend the live webinar to receive the recording. For those registered the recording will be available for 30 days. $29.95
February 16: Full Moon in Leo is Wednesday, February 16 at 9:56 AM Mountain Standard Time (MST) More on this full moon will be sent as an update to our Power Path email list. (sign up here)
February 16-22: This time frame is marked by the need for balance. Balance between masculine and feminine, being and doing, activity and rest, giving and receiving, community social time and being alone, listening and talking. Insights come when there is space. If you fill it with constant communication and the distraction of noise, you will not be in a state to be able to hear or receive any wisdom or help from your allies. If you distract yourself with too much activity there is also no room for anything new to come into your field.
For balance, most of us need space. Too much doing, too many thinking, and an excess of drama can be very detrimental to feeing well balanced. Use your discernment, good boundaries and discipline to stay in your own lane, engaging only when it feels right and appropriate. Use your intuition to make good choices.
February 23-28: Things can really come together during this time. If you are well balanced, have received good clarity, launched a new project, relationship or practice, and have all the support you need and feel well prepared and securely on your path and happy with your choices, then the way will be clear. However if you are still struggling especially with clarity and distractions, go back to your discipline and ask what small step can you take right now that will help you move forward and not get stuck.
People move at different speeds. For some this tiger action energy is stressful as you try and keep up. For others it is a most welcome release from being held back from taking action. The receptive aspect of Beauty connects with the forward movement of your will and can form a beautiful partnership of balance and harmony if you pay attention and do your work.
March 2: New Moon in Pisces is Wednesday, March 2 at 10:34 AM Mountain Standard Time. (MST). More on this will be sent as an update to our Power Path email list. (sign up here)
Have a great month! Happy disciplining!
Blessings,
Lena
---
There are some good exercises and processes on the monthly support audio for this month.
Join Jose for a new live webinar on February 9 at 12:00 noon, MST.
Join Jose for a very helpful remote shamanic healing working with the energies of this new moon.
Tuesday, February 15 at 7PM Mountain Standard Time (MST)
Join Anna for a remote shamanic healing and wisdom session working with the energies of this new moon as well as the themes for March.
Wednesday, March 2, 7PM Mountain Standard Time
---
© All rights reserved. www.thepowerpath.com
You may make copies of this writing and distribute it in any media you wish so long as you do not charge for it or alter it in any way. You must credit the author and include this entire copyright notice. While the text may be shared, no audio files including lectures, music and/or sound meditations may be posted on any site for any reason without written permission from the Power Path.
Credit
LENA STEVENS
Lena is an internationally known teacher and shamanic practitioner. She apprenticed for 10 years with a Huichol Shaman from Mexico and has studied cross cultural shamanic healing from numerous traditions including the Amazon basin, Native American, Northern European and Siberian. Lena has taught and worked with individuals, groups, businesses and communities for the past 25 years, helping to bring shamanic nature based wisdom back into people's lives. One of her specialities is the woven song tradition of the Shipibo tribe in the Peruvian Amazon, the singing of Icaros or healing songs. The individual healing work with these energy patterns through song and other shamanic techniques has had a powerful impact on her clients. Lena is the co-author of the "Secrets of Shamanism, How to Tap the Spirit Power Within" and a contributor to "The Power Path". Along with husband and partner Jose, she is the co-founder and one of the primary instructors of Power Path Seminars and the School of Shamanism.
Source Here
© 2022 crystalwind.ca. All rights reserved.
---
CrystalWind.ca is free to access and use.
Please support us with a small gift of $11.11 or $22.22 or $33.33.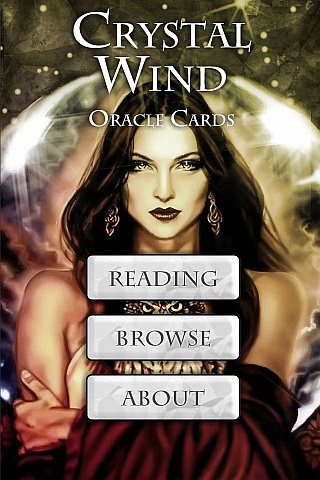 Cut Through The Illusions!
Available On

Spirit Animal Totem Of The Day!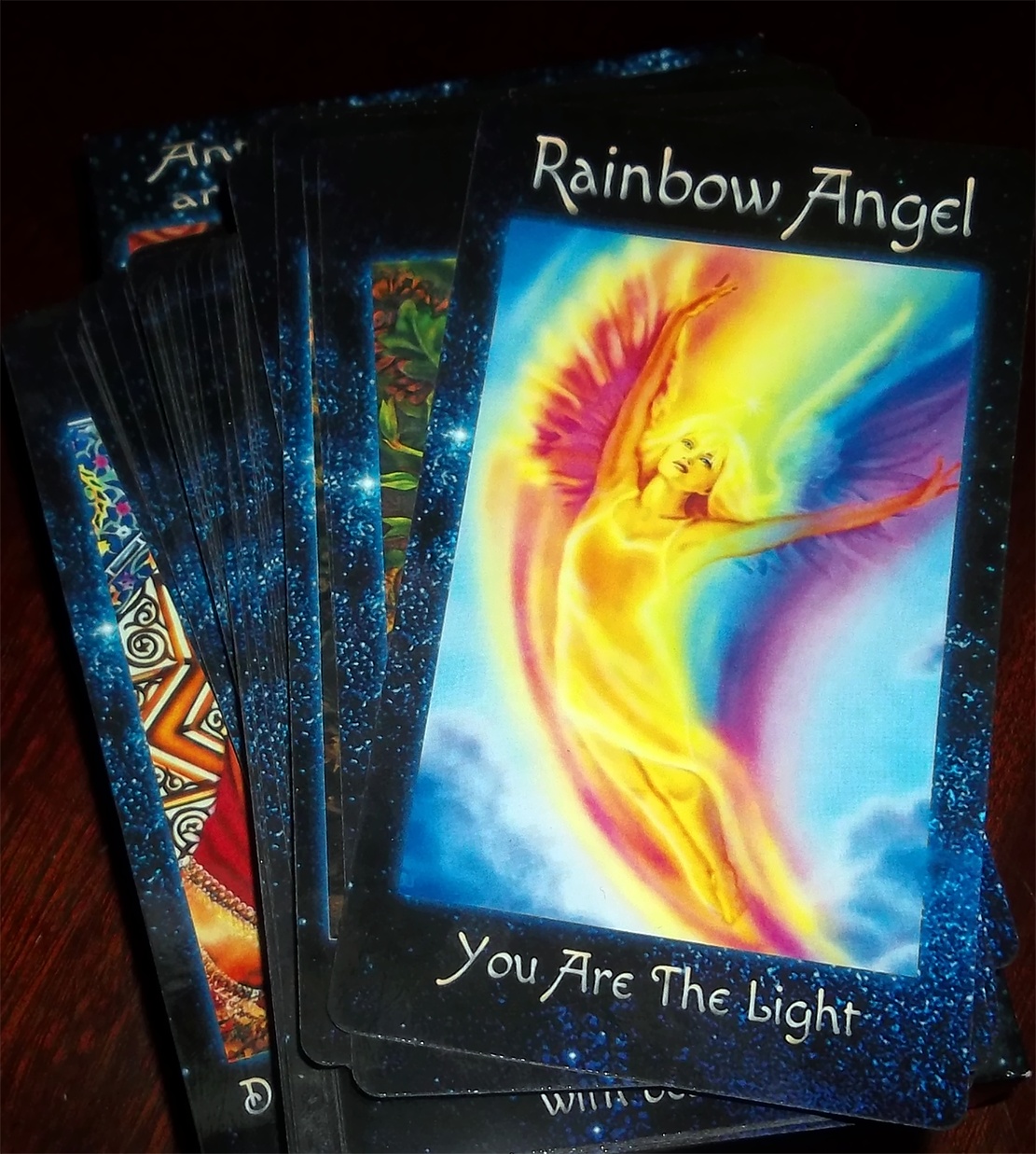 The Crystal Wind Oracle
Myth & Magic Card Deck!
Details Here!
NEW Expanded
Printed & Boxed!
Now with 58 cards!
Who is Online Now
We have 1204 guests and no members online