Category: Forecasts and Horoscopes Written by Lauren Howard Coleman Views: 793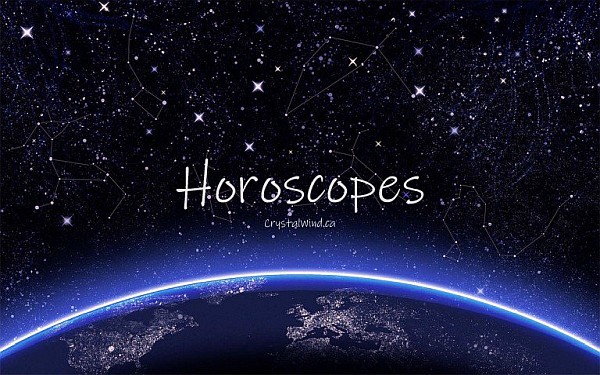 For the week of April 24th thru May 1st, be sure to read your Rising Sign as well:
Aries
For the past 10 years Aries has been trying to get a handle on this whole destiny thing. When we bring ourselves more in alignment with what we might term, 'our true calling', it will feel as if things just naturally fall into place. This is not something that can be forced. So make sure that your goals are your own, and not being imposed on you from without. If they are being imposed on you, you're going to be feeling it now that Pluto is stationing retrograde. Some things you might be asking yourself: How much do I want this thing? And is it worth it? Do I really believe in, and I passionate about these goals that I have taken on? The more you believe that you are on the path you were meant to be on, the more confident you will feel about doing it. So the next 6 months is about cultivating that belief in yourself, and what you are capable of accomplishing. And the rest will follow as it will.
Taurus
Taurus season used to be known as that lovely time of year when "everyone goes blissfully astray", when spring fever insinuates itself, and we are enraptured by the gaiety of the flowers in bloom, and the trees coming back to life here in the North. However, things are not quite normal any more, and there's no telling what sort of excitement is waiting for us around the next corner. I think we're all going to have to be a little bit more flexible, and ready for whatever may turn up at our doorstep. Don't assume anything this week. And be open to possibility, as well as the privilege of changing your mind about something. Pluto also stations this week, which could compel a number of people to reconsider their ideas about things going on in the world. Truth seems to be ever evolving these days, and as new information comes to light, you could also find your opinions evolving as well. Be open and be willing to see things from another point of view. It could literally blow your mind.
Gemini
It will seem that the news will just be rampant this week with gads of misinformation, a few conspiracy theories thrown in for good measure, some opportunities to re-write history, some moments of illumination, and quite a bit of excitement by the time the week is done. Gemini will not know if they are coming or going. Especially when it becomes evident that what is true today, may not necessarily be true tomorrow. So hang on to your hats, things could be moving rather quickly at times, and being able to sort everything out could prove to be something of a challenge! And as Pluto is also stationing this weekend, do expect some things to come out that could feel a little suspicious. Look beneath the surface though. This is not about opinions, it's about clarifying the facts. And if you cannot convince people of the truth now, realize they're all going to figure things out for themselves in the long run any way. It's not worth the bother.
Cancer
Pluto may render you obsessing about something (or someone) over which you really don't have any control. For the 6 months that Pluto is retrograde we are asked to take the emphasis off of things that are external to us, and place the emphasis back on ourselves. For that is where the real Pluto work is done. So long as we place our happiness and satisfaction outside of us, we are at the whim of the fortune gods and outside circumstances. But when we work on ourselves, and find our happiness and satisfaction there, we are unaffected by external conditions. So it's less about what other people are or are not doing, whether they are interested or not interested; it's more about what relationships in general mean to you, and what your expectations are of them. There is one thing that will become evident by the time Pluto finally leaves this sign a few years from now. And that is how your relationships have allowed you to grow in profound and meaningful ways.
Leo
Taurus season is usually a time of year in which we prefer to take our time, watch the flowers bloom and the grass grow, and enjoy the moderate weather. However, nothing is predictable these days. And we're all having to be a little more flexible than usual given the current circumstances. Be prepared because almost anything can happen this week: sudden changes in plans; hearing something new and crazy on the news. If it's not one thing it's another. One thing this weather is good for, is being willing to either try something new, or look at a situation from another perspective. Maybe even go in a new direction if you need to. Unusual times call for unusual and creative solutions. One thing's for sure, something interesting this way comes. As Pluto stations this weekend, look for ways to support you health and well-being with some sort of balance and moderation in your lifestyle.
Virgo
You're going to have to take some things with a grain of salt this week. So much misinformation out there! Don't even try to correct anyone either. There's no convincing anyone these days, no matter what you say. They'll find out soon enough for themselves any way. For the next 6 months, Pluto will be in its retrograde phase. Pluto is asking you to go a little deeper, both in your personal relationships as well as activities that ultimately serve a deeper purpose. This is nothing less than aligning yourself with your heart and soul. This can be accomplished through loving relationships. It can also be accomplished through pursuing a much loved hobby or activity that helps to wake up any soulful yearnings. In some way your passions are asking to be reignited. Allow Pluto in to do his work.
Libra
In some ways it has become evident over and over again, these past 10 years, that your understanding of who you are and where you came from will never be quite the same again. You've been taking apart your life and putting it back together again. Pluto's time honored passages can totally transform our awareness and understanding in significant ways. Pluto is going to continue to explore the inner terrain of your life both currently and retrospectively with the aim towards some sort of emotional and psychological healing. One thing that Libra will have to contend with over the next several weeks, is being able to discriminate between what you want to be true, what you fear might be true, and what is actually so. This makes it so difficult to plan! Since the future is pretty unknowable right now, focus on the present and what is right in front of you. The future will unfold as it will, in its own time, and in its own way.
Scorpio
This is one of those weeks where it would be a good idea to be as flexible as possible. There is no telling what is lying in wait around the next corner. Be prepared to have to change your plans if you need to. What you learn or discover could change the whole picture, so also give yourself permission to change your mind, even though it will be useless trying to change other people's minds. Avoid un-winnable arguments. What you can do is be clear about what you know, and what you believe. Just make sure you have the right information and that you are getting it from a reliable source. Don't take anything for granted. Cut right through the misinformation. If anyone can discriminate between what is true and what isn't, it's Scorpio. This will be especially so now that Pluto will be retrograde for the next 6 months. You're ready for some deep and thorough investigation.
Sagittarius
Pluto is stationing retrograde this weekend. For Sagittarius, the Pluto challenges over the past 10 years have had a lot to do with money and resources. Pluto can literally take it all away, and force you to reprioritize your needs as well as your expectations. And then give it all back. But somewhere over the course of time you get down to the nitty gritty of what is truly important to you. It's not so much about how much you own, or how much you have in the bank, but what are those things that are intrinsically valuable to you. And even more importantly how much you value yourself. What Pluto is trying to focus on here, is not necessarily your financial portfolio, it's your self-esteem. By basing your self-worth on external things that can be taken away, it's taken out of your hands. It's those things that can't be compromised by outrageous fortune that ultimately matter here. Things like strength of character. And values. And those are the things that Pluto wants you to cultivate over the next 6 months.
Capricorn
When Pluto rolls around in his lair, he can often bring all sorts of things up to the surface. These might be things that you forgot about. Or things that you thought you had already dealt with. Or perhaps things that you were avoiding. Pluto forces us to confront those very things we would really rather not deal without all . And yet, by the very act of confronting those things that we think we can't deal with, we find that not only can we deal with them, but we can conquer them. It is at times like these that we realize that we are capable of dealing with a lot more than we think we can. There is another quality that Pluto is bringing: and that is the capacity to cut through all the misinformation, the half truths and manipulations. Using the sharp sword of discrimination, cut right through to the truth of a situation. Even if these are hard truths that are not always easy to say, we're trusting you to lead the way.
Aquarius
Don't be discouraged by any delays. You may be biting at the bit to get things started. Just recognize that with Saturn slowing in the early degrees of your sign, that you are being asked to take things one day at a time, step by step. And although this may be maddening at times, it is precisely what you need to do to get you where you need to go. Nonetheless, especially after the New Moon that just passed on Wednesday, you are ready for a change. Especially in your personal life, and in the area of your life that has to do with home and family. You may be somewhat conflicted. Wanting change, and yet fearing it at the same time. Pluto is stationing retrograde this weekend, and as it does so it could be raking things up from the past, bringing old wounds, fears and apprehension to the surface. Do not worry about what is yet to come. You will know when the time is right, and what you will need to do when you need to do it.
Pisces
This is a year of growth for Pisces. But it's more of an evolutionary growth, meaning that it is the sort of growth that starts on the inside, and then unfolds into your outer world. And most of this important inner work is going to be occurring during the time that Jupiter and Pluto are going to be retrograde. Pluto stations this weekend, and Jupiter will follow in mid-May. One thing that may become evident over the next 6 months has to do with how you can transform yourself in the company of others. We are all working on our own stuff. But when we support each other, share experiences, work together on the good, the bad and even the ugly times, we can all be the better for it. Connecting with others can be challenging when we are social distancing. So you will find yourself finding creative ways to connect: thru the internet, group meetings on line, and thru meaningful searches. Ally yourself with those who share the same ideals, passions, and values that you hold, and that is where your true healing will be found.
CrystalWind.ca is free to access and use.
Please donate a small gift of $11.11 or $22.22 or $33.33.
Thank you!
ॐ Namasté - Blessings!

© 2008-2020 crystalwind.ca. All rights reserved.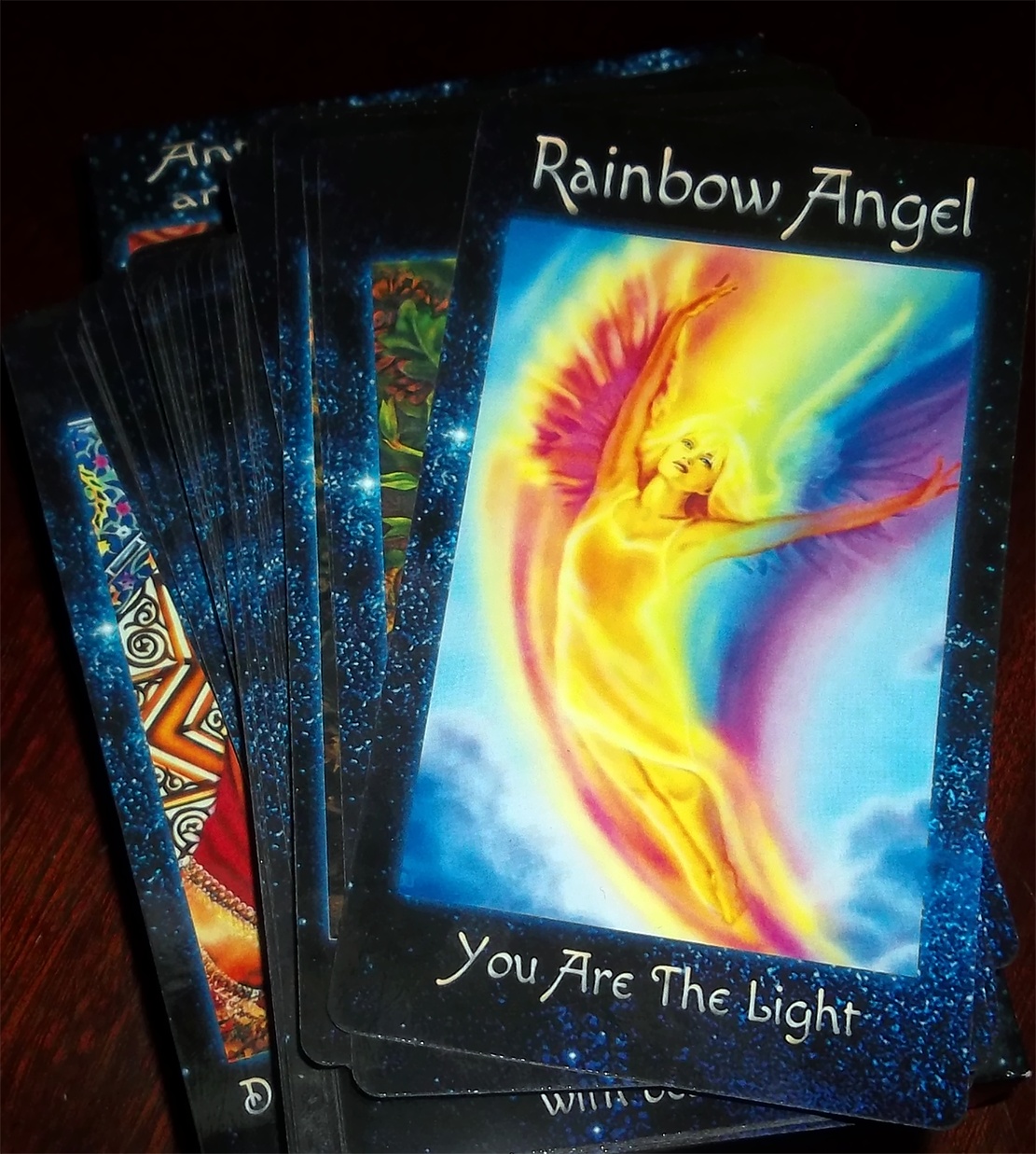 The Crystal Wind Oracle
Myth & Magic Card Deck!
Details Here!
NEW Expanded
Printed & Boxed!
Now with 58 cards!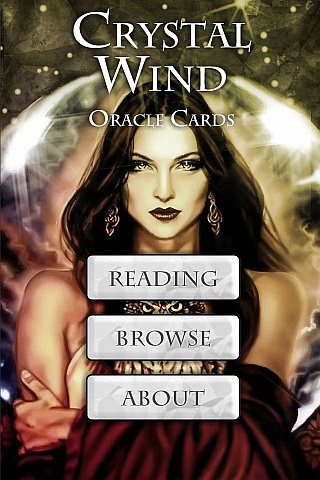 Cut Through The Illusions!
Who is Online Now
We have 1116 guests and no members online